Welcome to the Online edition of our quarterly newsletter.
Summer seemed to pass by in the blink of an eye and all of a sudden the days are drawing in, the mercury is plummeting and the first Christmas adverts have started to appear on our televisions. There is plenty to look forward to though as we head into Autumn including Asian Art in London and Asia Week and you can find out more information about these events further down this newsletter and on our website.
As always, our newsletter is full of fascinating insights into the world of Asian Art, wonderful tales from Oriental mythology and some beautiful new additions to our website.
We hope you enjoy the read!
Kevin Page Oriental Art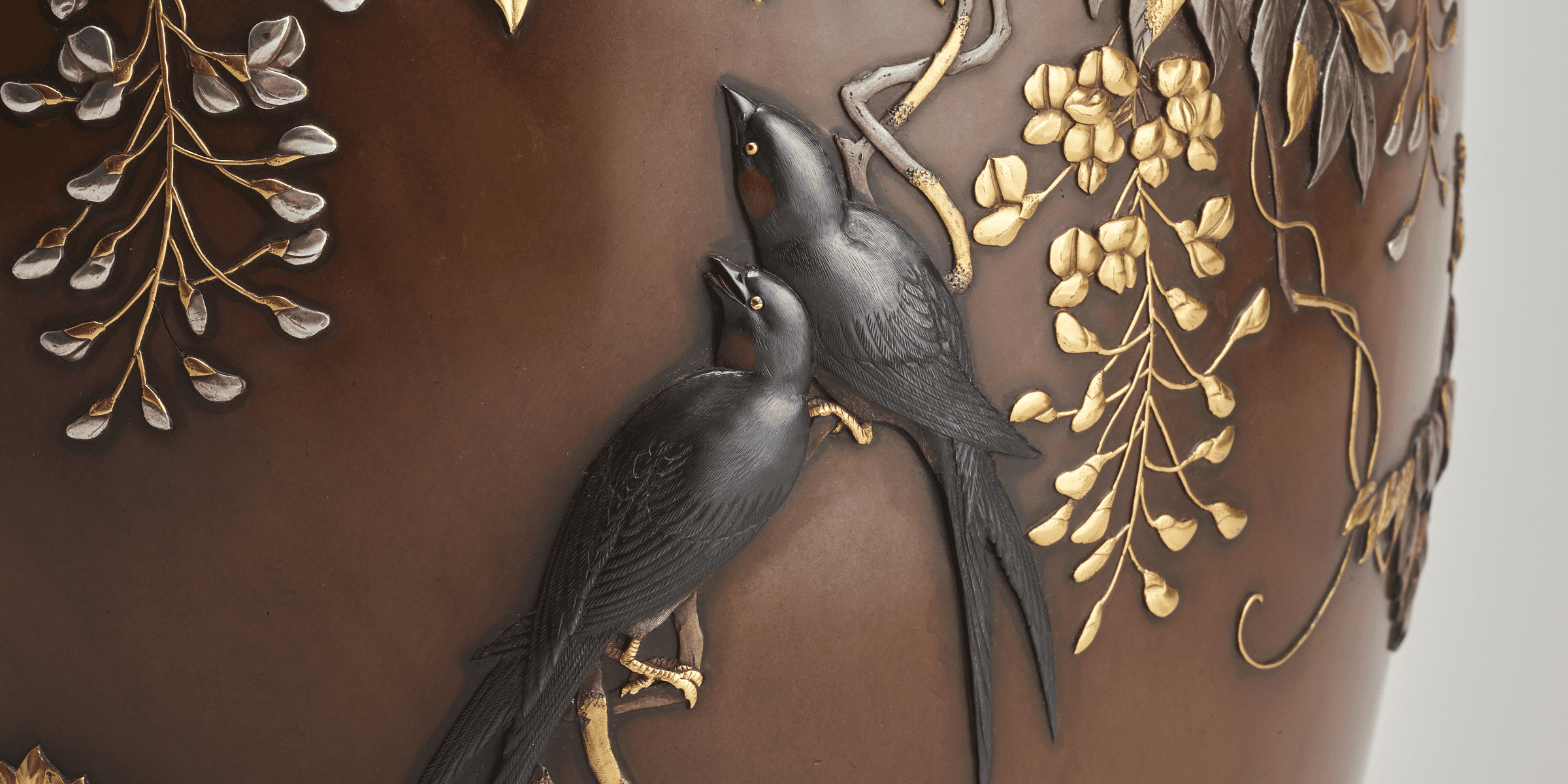 Asian Art in (North) London:
Back in August we shared the exciting news that we will be participating in this years' Asian Art in London. Founded in 1998, the event celebrates London as an international centre of excellence in the promotion of Asian Art.
Asian Art in London brings together leading international Asian Art dealers, auction houses, Museums and societies in a series of gallery exhibitions, auctions, receptions, seminars and lectures.
During the event, which runs from 21st October to 6th November, we will be welcoming visitors to our Islington showrooms to discover our "Masters of the Meiji" collection – A curated selection of exquisite, late 19th Century Japanese art and antiques. We will also be showcasing our wonderful collection of 18th and 19th Century export porcelain.
You can find out more about AAIL by clicking here and you can see our Participants page on the official AAIL website by clicking here.  We look forward to seeing some of you in November.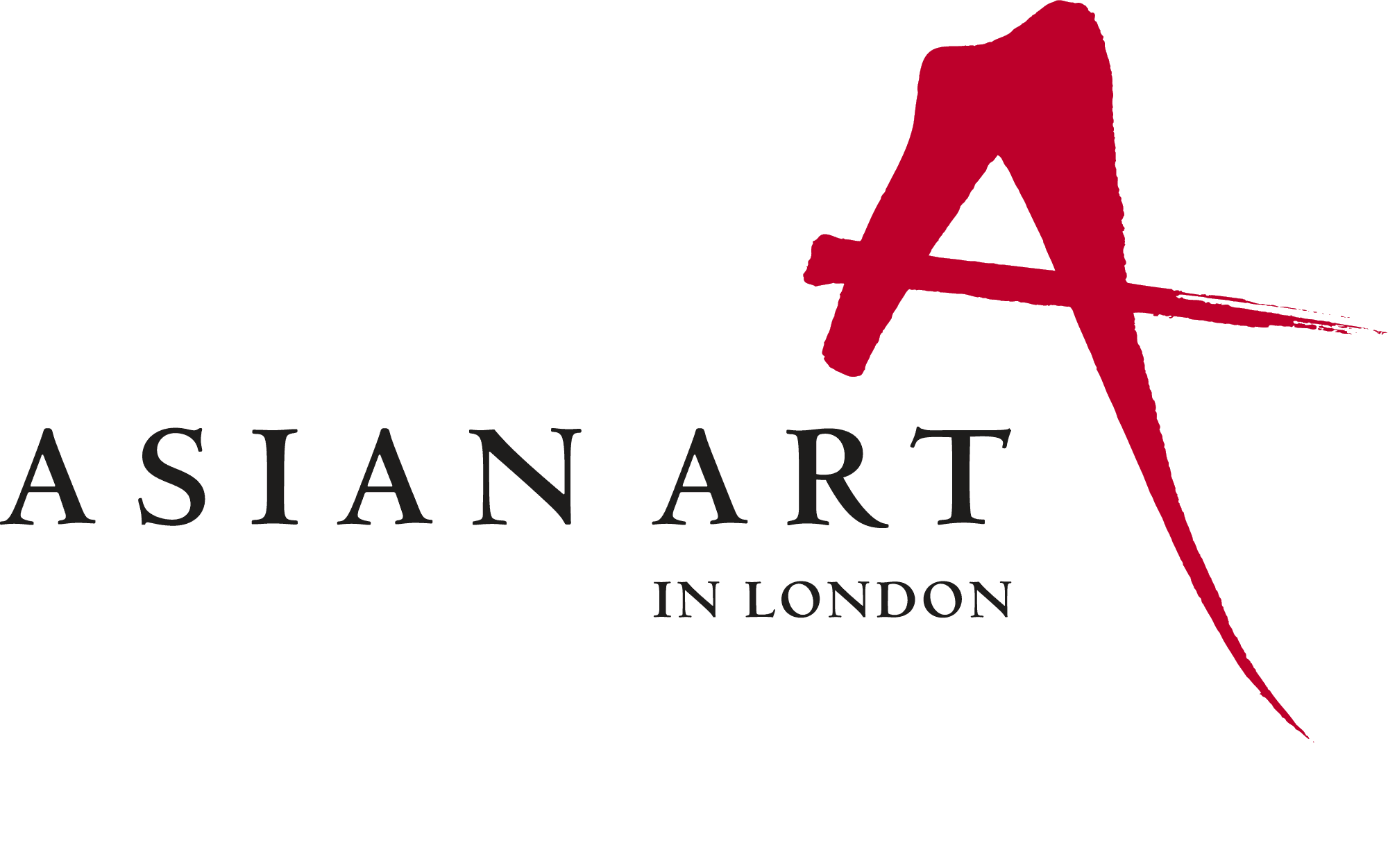 There's real poetry in this large Koransha dish:
When we acquired a large Koransha piece earlier in the year, we were intrigued to know what was written in the text on the front of the dish. So, with that in mind, we set about translating the words and we were delighted to find a short yet profound poem composed by Kaido Chinjin.
You can read the short poem as part of blog about the dish by clicking here. The poem also inspired us to make a short video using some of other pieces from our collection of Japanese Meiji-era art.
You can see more information about the dish itself by clicking here.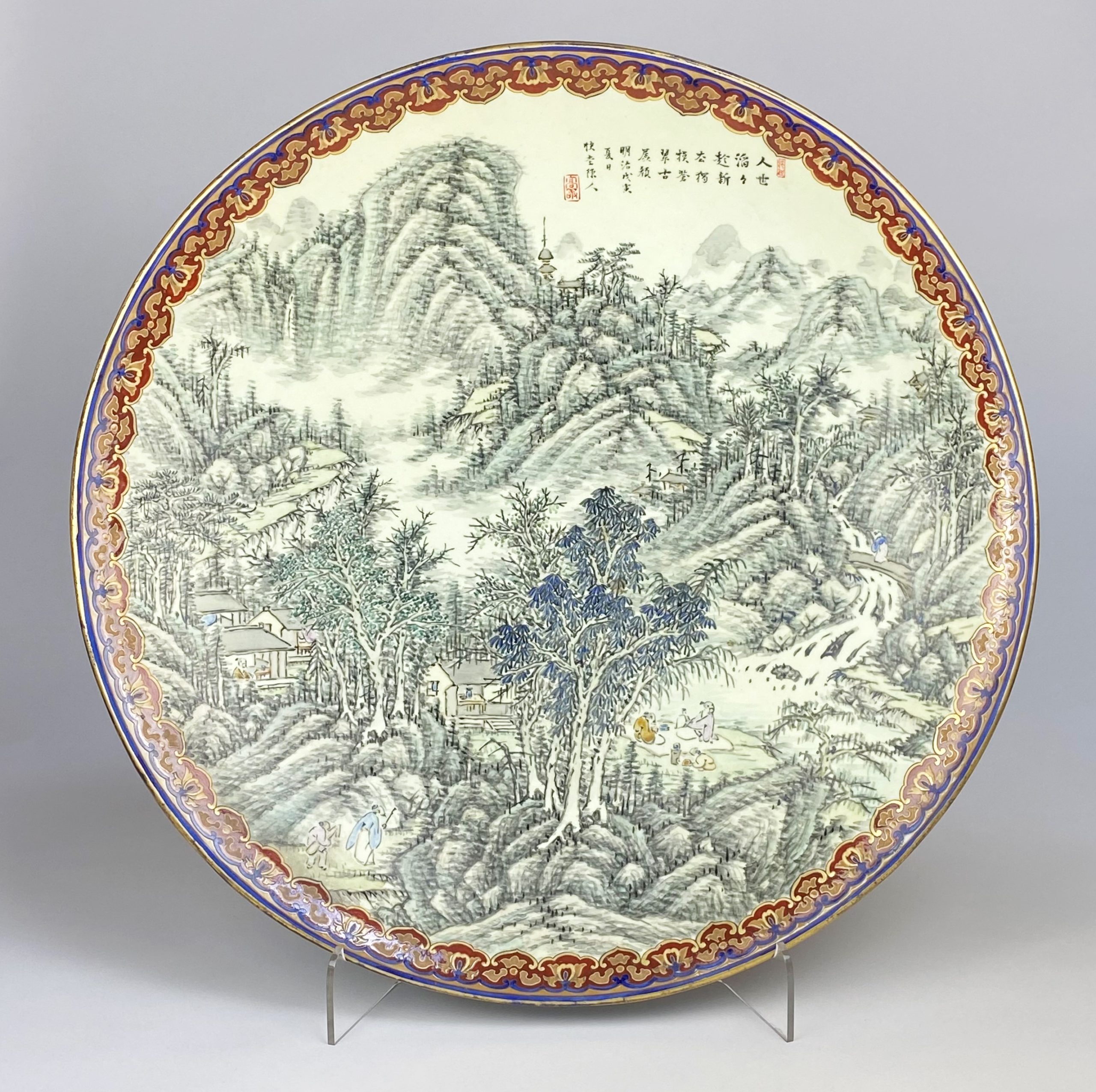 Open for Business:
As much as we are proud of ever-growing online presence, we know that there is nothing quite like visiting a gallery in person. A photograph or a video can never truly replace the experience of seeing an object in the flesh, handling it or enjoying the feeling of being surrounded by precious antiques and fine art.
If you are planning a visit to our galleries, we would be delighted to see you. We have an ample supply of face masks and gloves  and our team are all fully vaccinated. As always, we strongly recommend that you call or email in advance so that we can ensure that we're here to welcome you.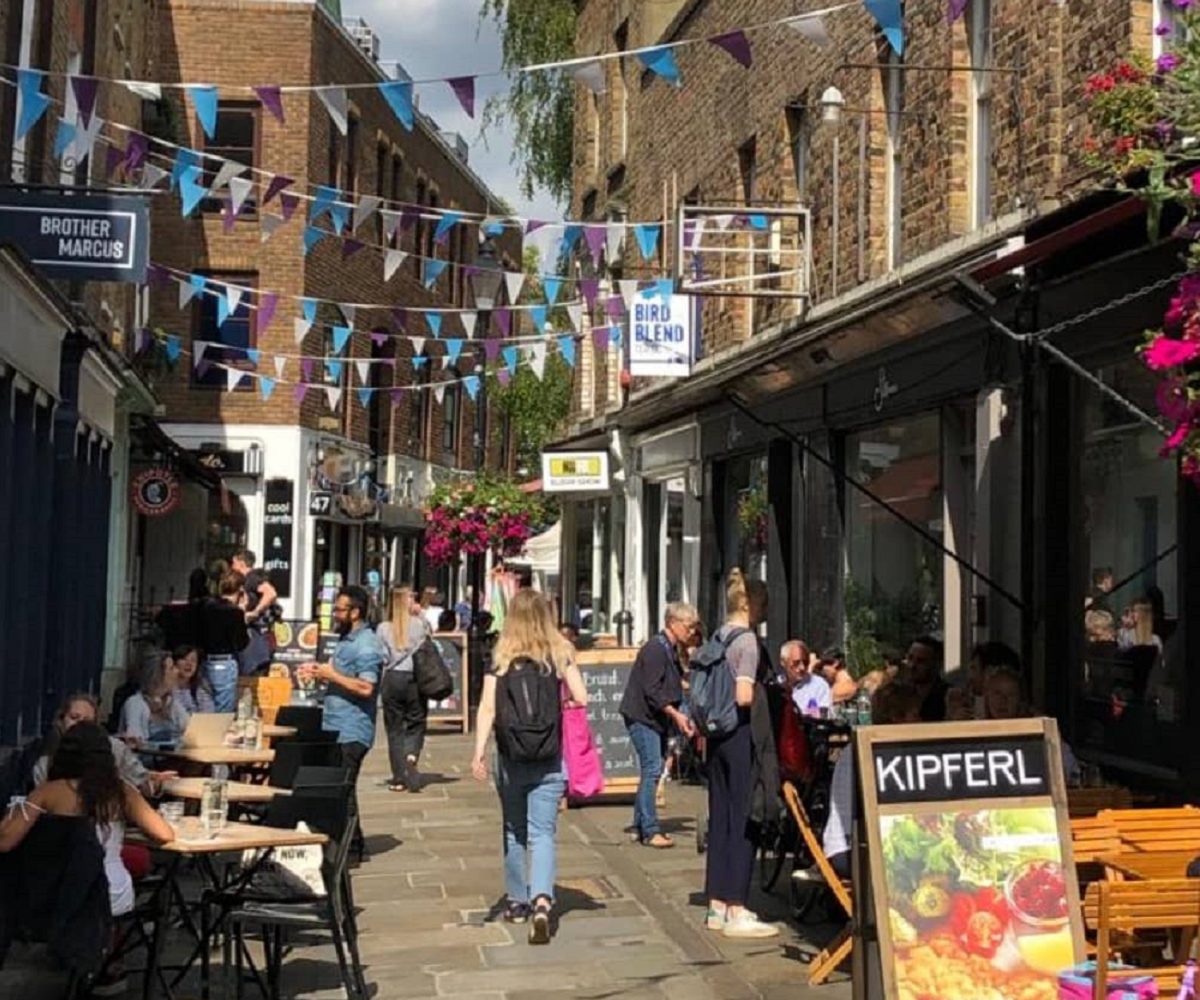 The legends behind the art:
Introducing Ryujin, God of the Sea
With each edition of our newsletter, we like to introduce you to some of the fascinating characters that are depicted throughout our collection of Fine Art and Antiques.
Fearsome God of the Sea, Ryujin is one of the most legendary characters in Japanese Mythology. Amongst his many powers, he was thought to be able to control the Oceans tides, summon great storms as well as taking both human and dragon form.
Over the years he has been the patron of several family groups and in more recent times he has provided the inspiration for animated and video game characters.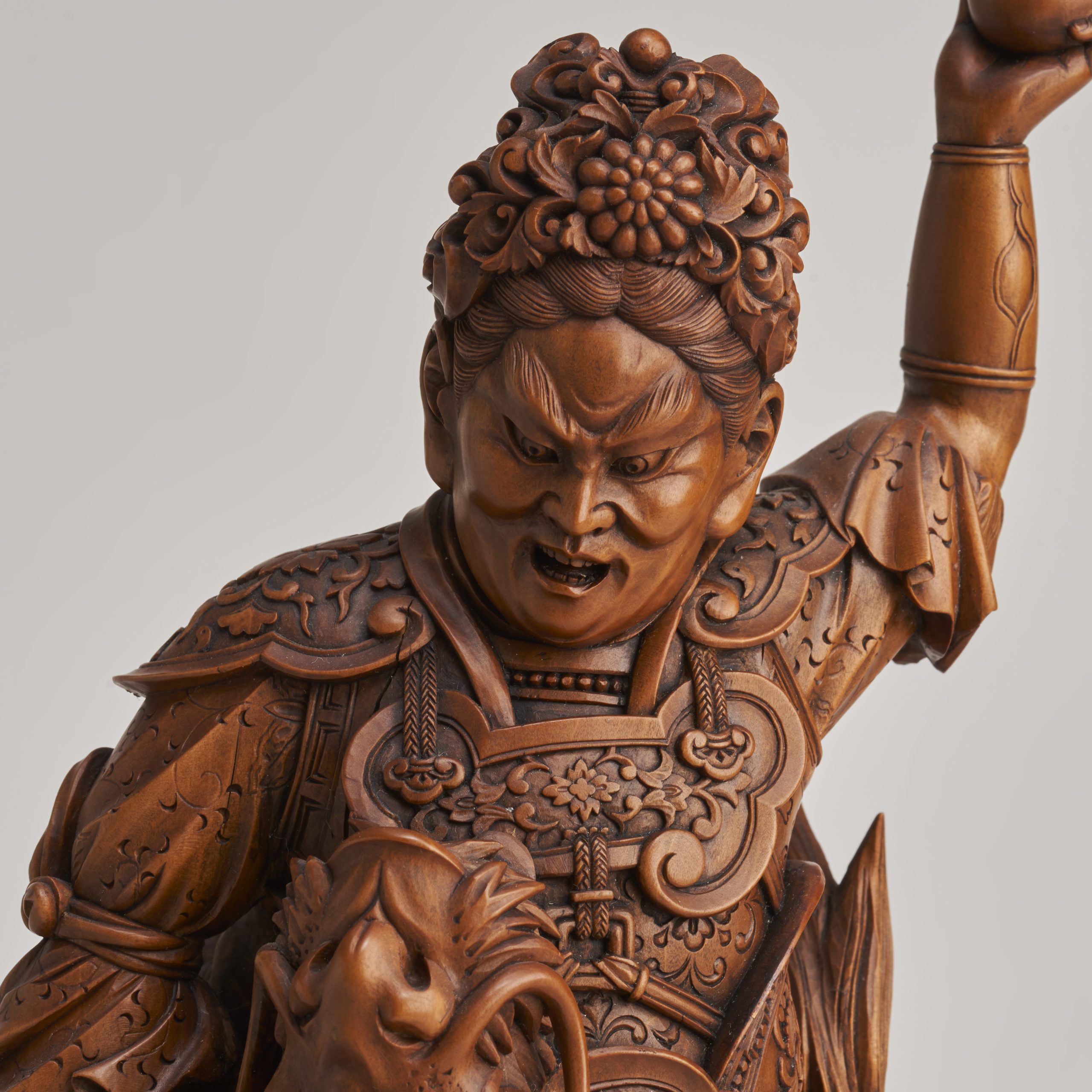 You can get your claws into this magical Deity by clicking here.
A look inside the gallery:
A hand-picked selection of just some of the great new pieces that we have added to the website in the last few weeks. (Click on the image for more information.)
An attractive pair of 19th Century antique Chinese jars and covers
A masterful, monumental, (144cm in height) late 19th Century Cloisonne vase by Goto. (Japanese, Circa 1880)
A Japanese, late 19th Century Iron Koro signed Komai and with dragon handles
A beautiful Japanese Bronze life-size Okimono of a hawk (Meiji era, 1868 – 1912)
An attractive pair of 19th Century antique Chinese jars and covers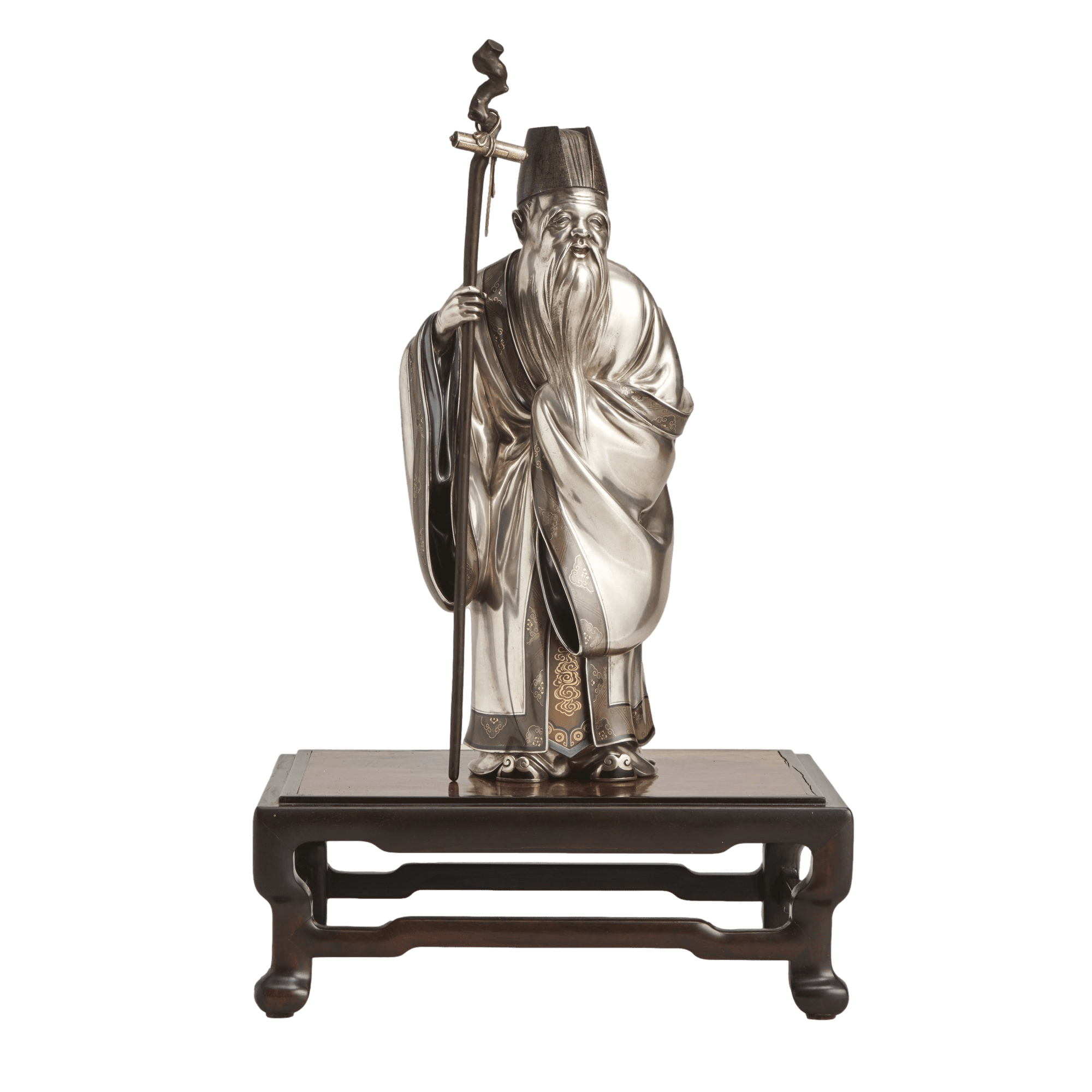 A serene, Japanese Meiji-era Silver Okimono of Jurojin (One of the 7 Lucky Gods)
A masterful Silver Okimono of a Dragon signed Sanmi (Japanese, Circa 1880)
A charming pair of Bronze vases, depicting sparrows and foliage (Japanese Meiji-era)
Follow our story on Instagram:
Join our ever-growing community of over 2,600 Instagram followers for regular updates and fascinating insight from our collection of Chinese and Japanese Fine Art and Antiques. We regularly receive complimentary feedback about our posts and our Instagram feed is a great way to learn about Oriental Art and to see new pieces from our collection as they are added to our website.
You can find us @kevinpageorient
We hope you enjoyed our Autumn newsletter. Remember, if you missed any of our previous editions, you can find the online versions on our website by clicking here. Of course, if you would prefer not to receive any further updates from us, we'll not be offended. Simply reply to this message stating "UNSUBSCRIBE" and we will take you off our mailing list.
Until next time, we thank you for your support and custom, wish you all the best and hope to hear from you soon.
Kevin Page Oriental Art