An elegant large dish by the Koransha Company and depicting a mountain scene. The top of a Pagoda is visible above the tree line in the distance and a number of figures going about their day in the foreground.
A poem is inscribed at the top of the dish that reads:
"Life is a journey, flowing like a torrential river towards the future, under the blue sky and in green mountains, not alone but with old familiar friends."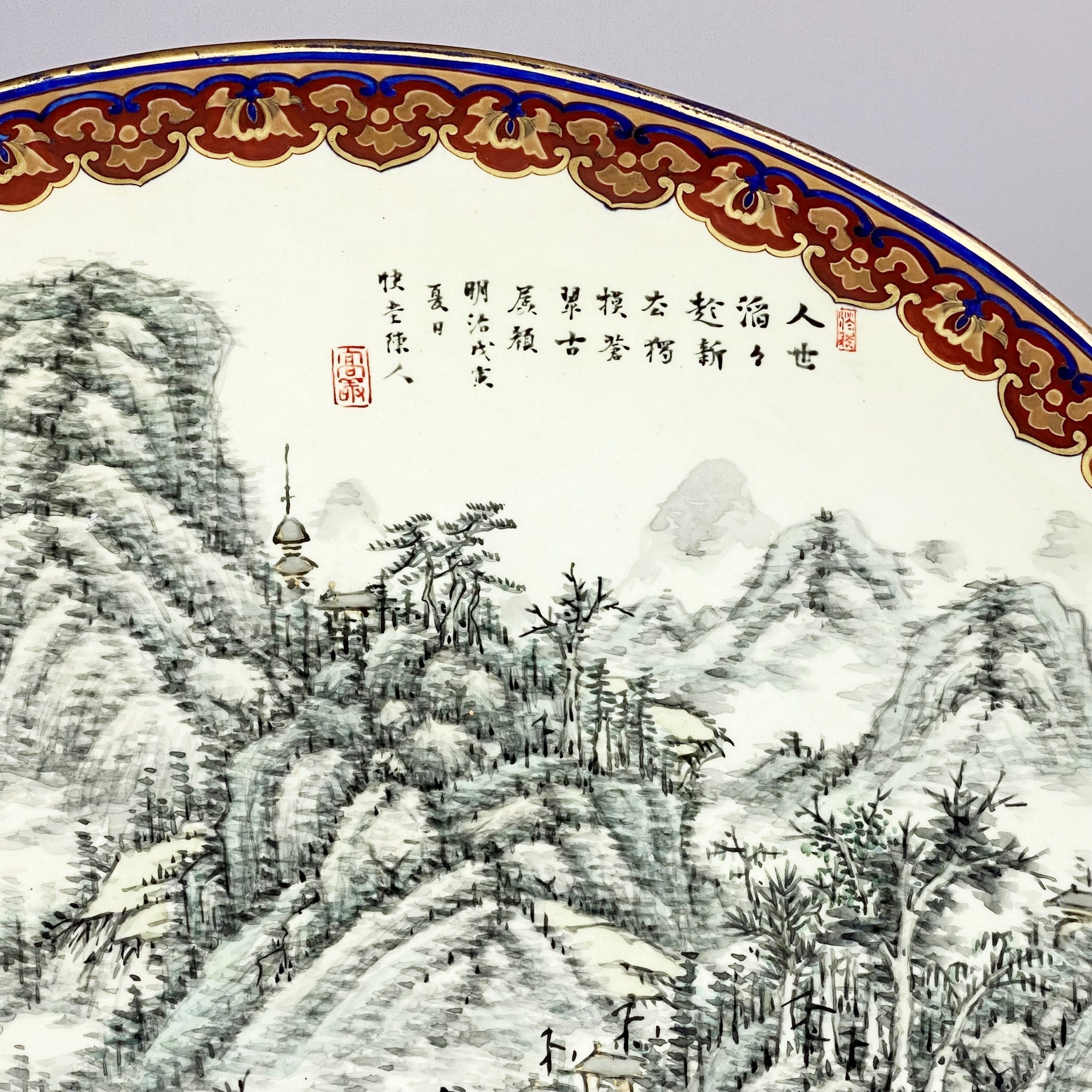 The reverse of the dish is signed by the artist.
We wrote a short blog about this dish. You can read it here.
Condition is very good. Don't hesitate to contact us for further information or to request a viewing.
Fukugawa Koransha
Fukugawa is a porcelain factory in the Arita region which specalises in Imari-ware, it was founded in 1856 and is still active today. Since 1910 Fukugawa has been appointed to the Japanese Imperial Household and is known for producing high quality porcelain.
Imari
Imari ware is the western name for a colourful style of Arita ware, it often consists of a pallette of dark blues, reds, oranges and black and golds for the outlines. It was made in large quantities which were exported to Europe in the 17th/18th centuries by the Dutch East India company, the name Imari comes from the port in Nagasaki from which the porcelain was shipped.