When we acquired this stunning large dish recently, we were intrigued to know what was written in the text on the front.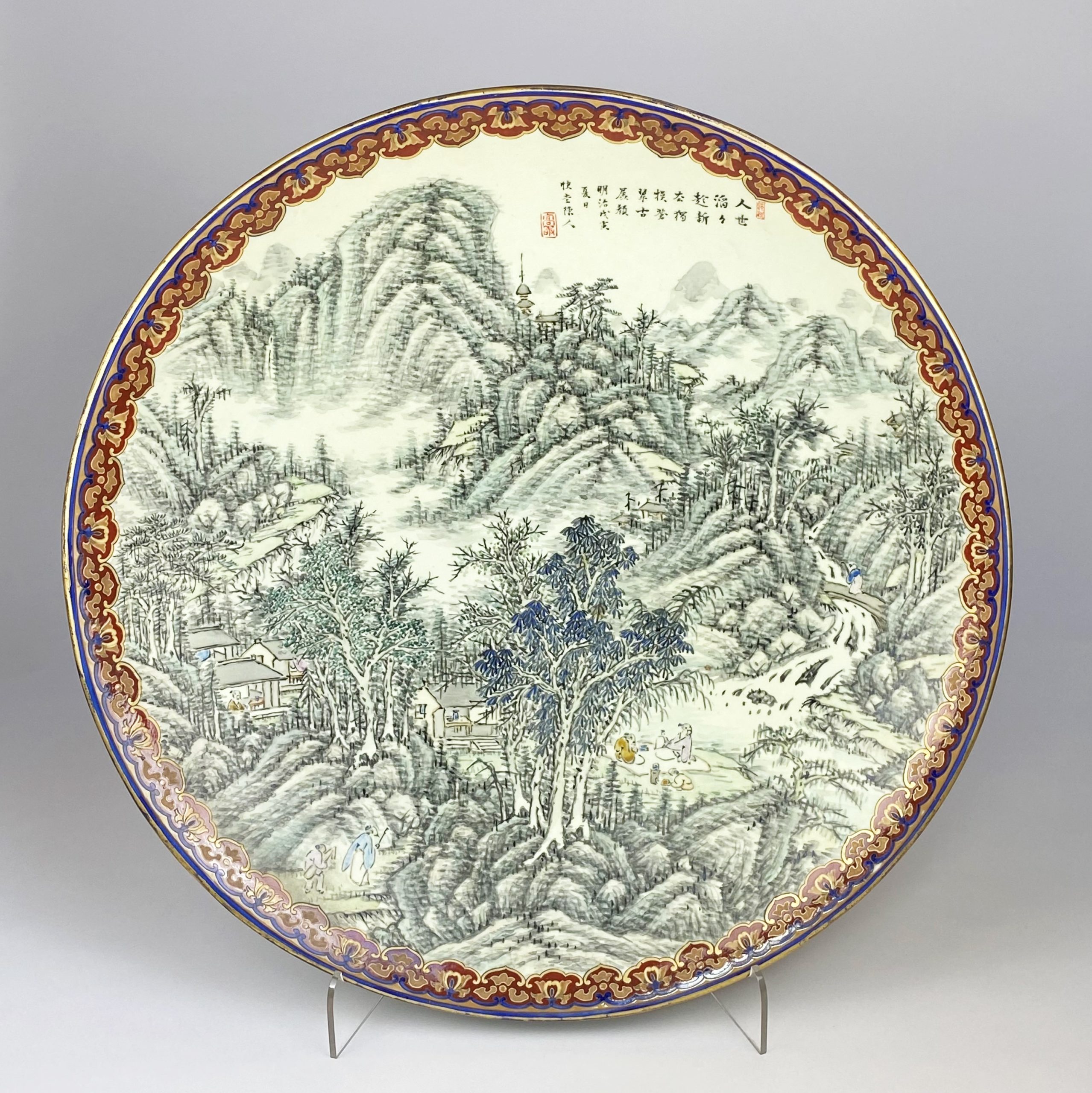 So, with that in mind, we set about translating the words and we were delighted to find a short poem composed by Kaido Chinjin. He wrote the text on a Summers day in 1878 and we think there is great wisdom in the words.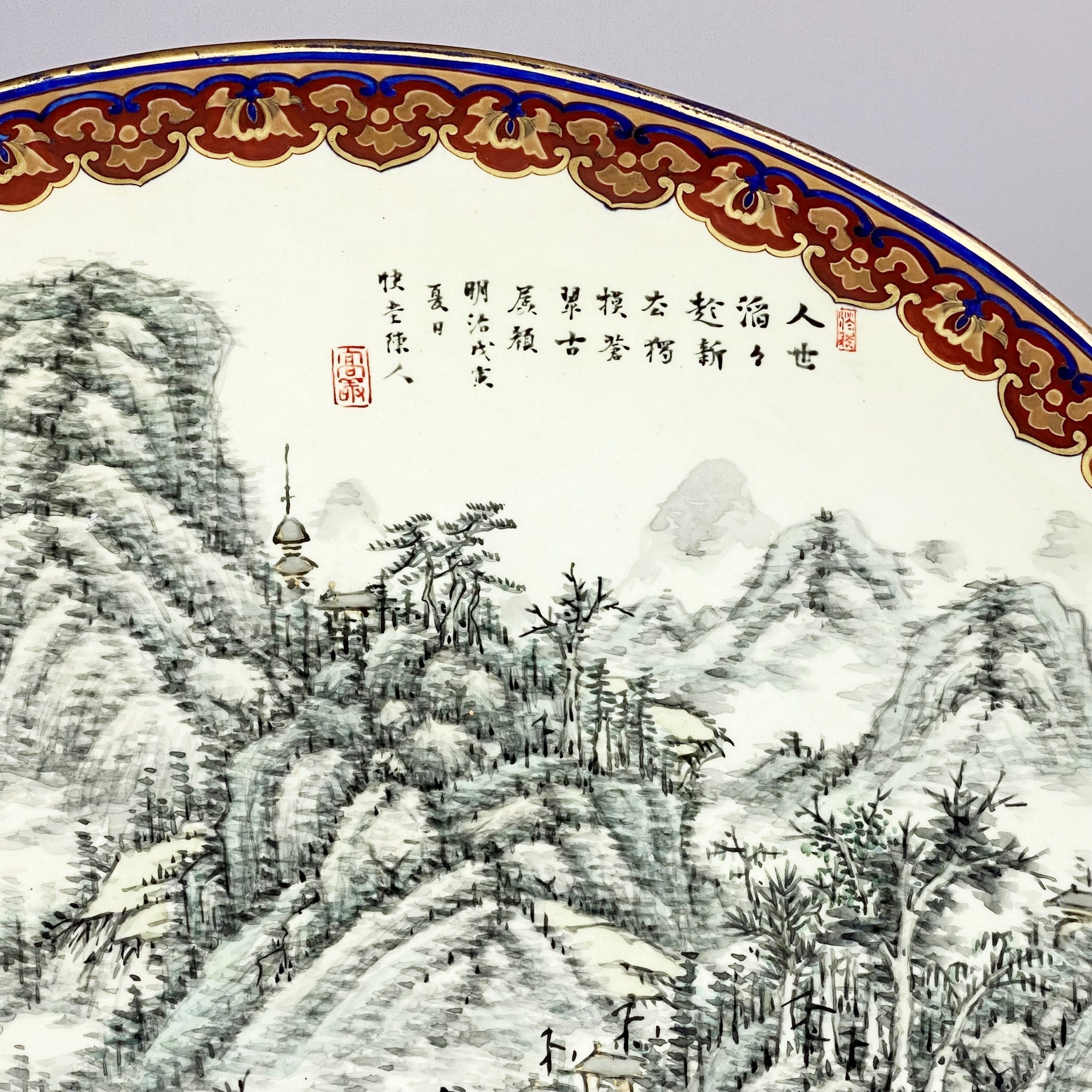 It reads…
Life is a journey,
Flowing like a torrential river
Towards the future,
Under the blue sky
and in green mountains,
Not alone
but with old familiar friends.
The plate itself is from the celebrated artist Koransha of Fukugawa and his name is found on the back of the plate surrounded by auspicious motifs including bats and plum blossom trees.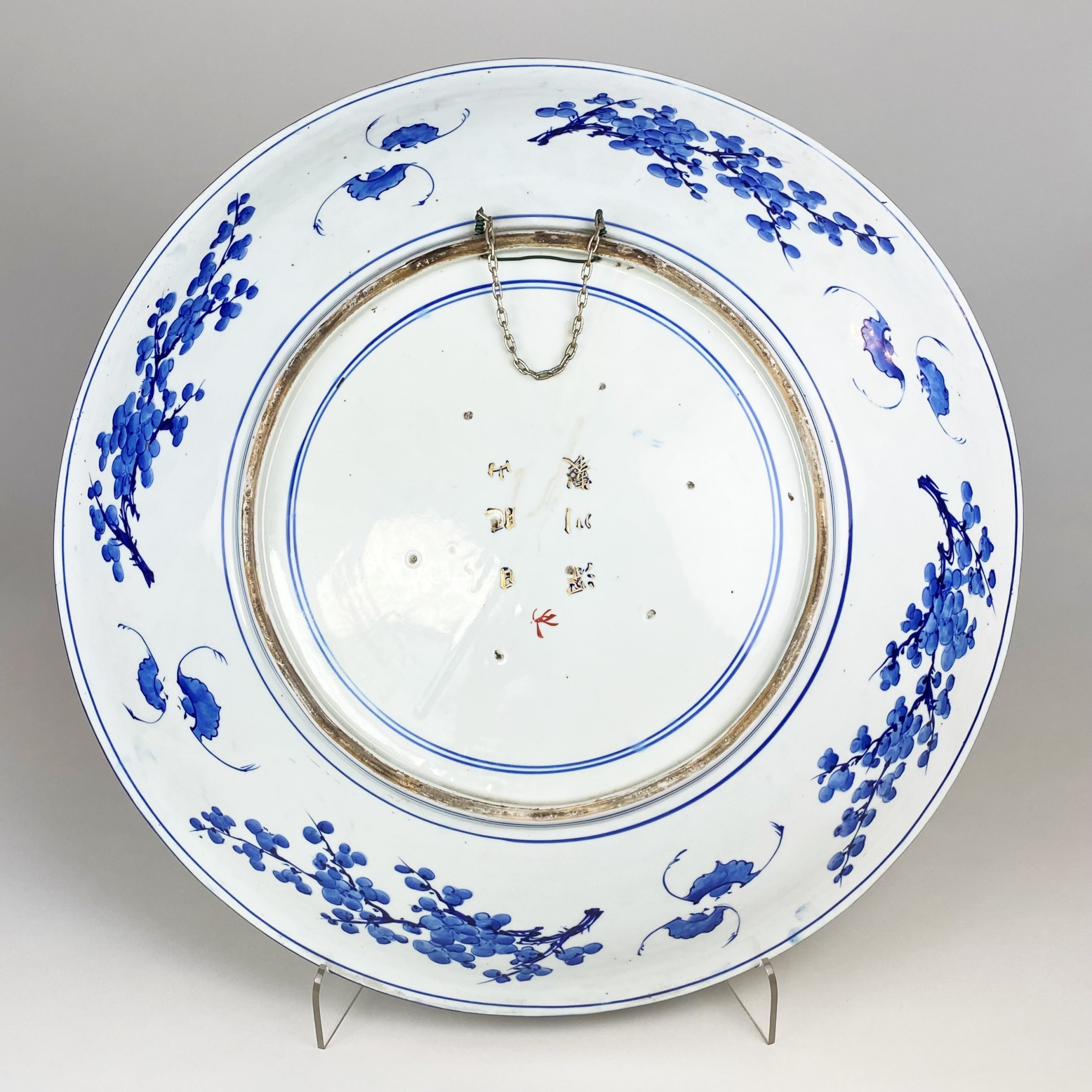 On the front of the plate is an idyllic Mountain scene with a leisurely gathering of gentlemen enjoying their surroundings.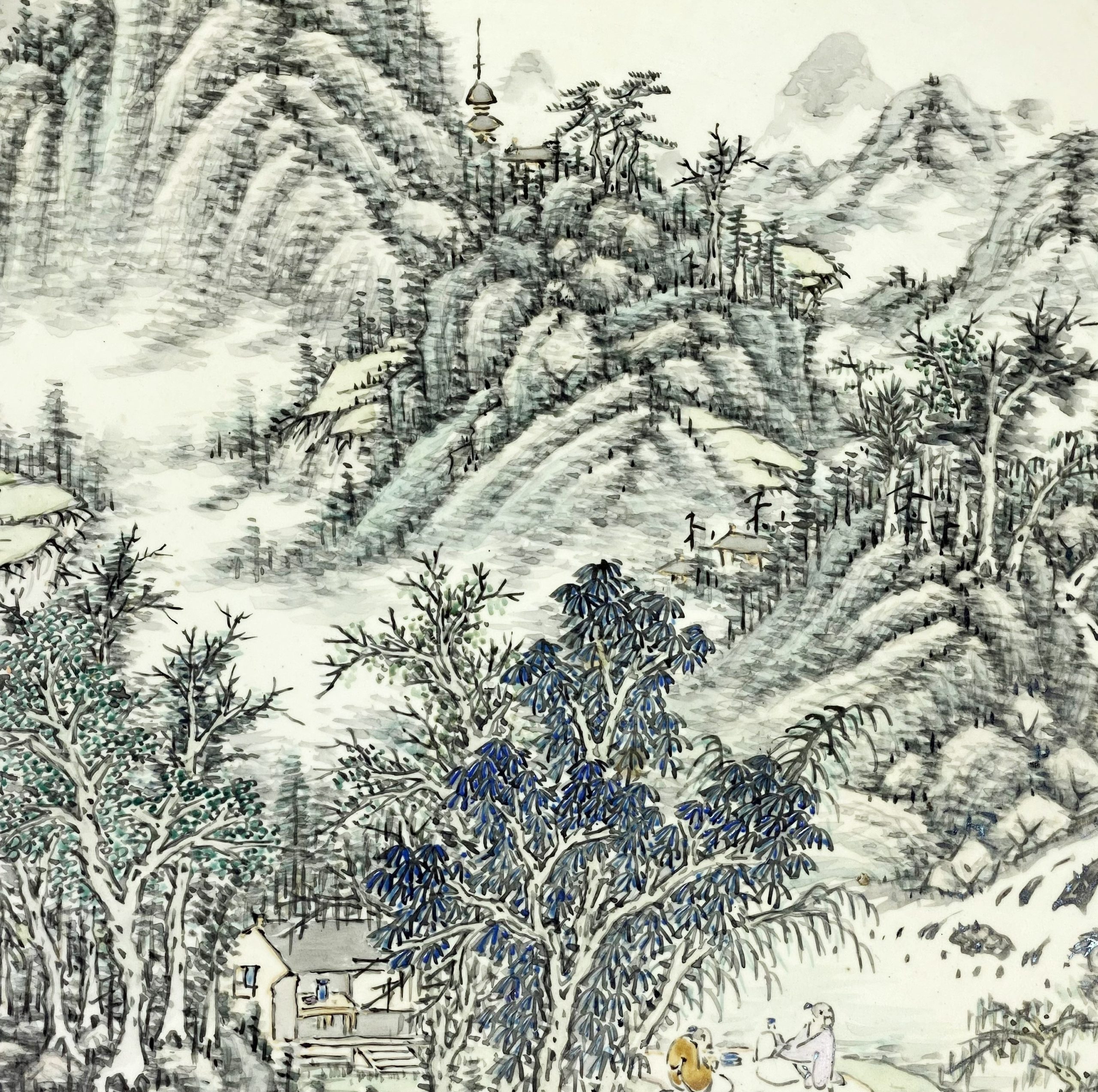 We enjoyed the poem so much it inspired us to make a short video using some of the wonderful pieces from our collection of Japanese, late 19th Century fine art and antiques. We hope you like it.
Fore more information about this charming dish, click here
For more information about any of the objects featured in the video, simply click on the relevant images below.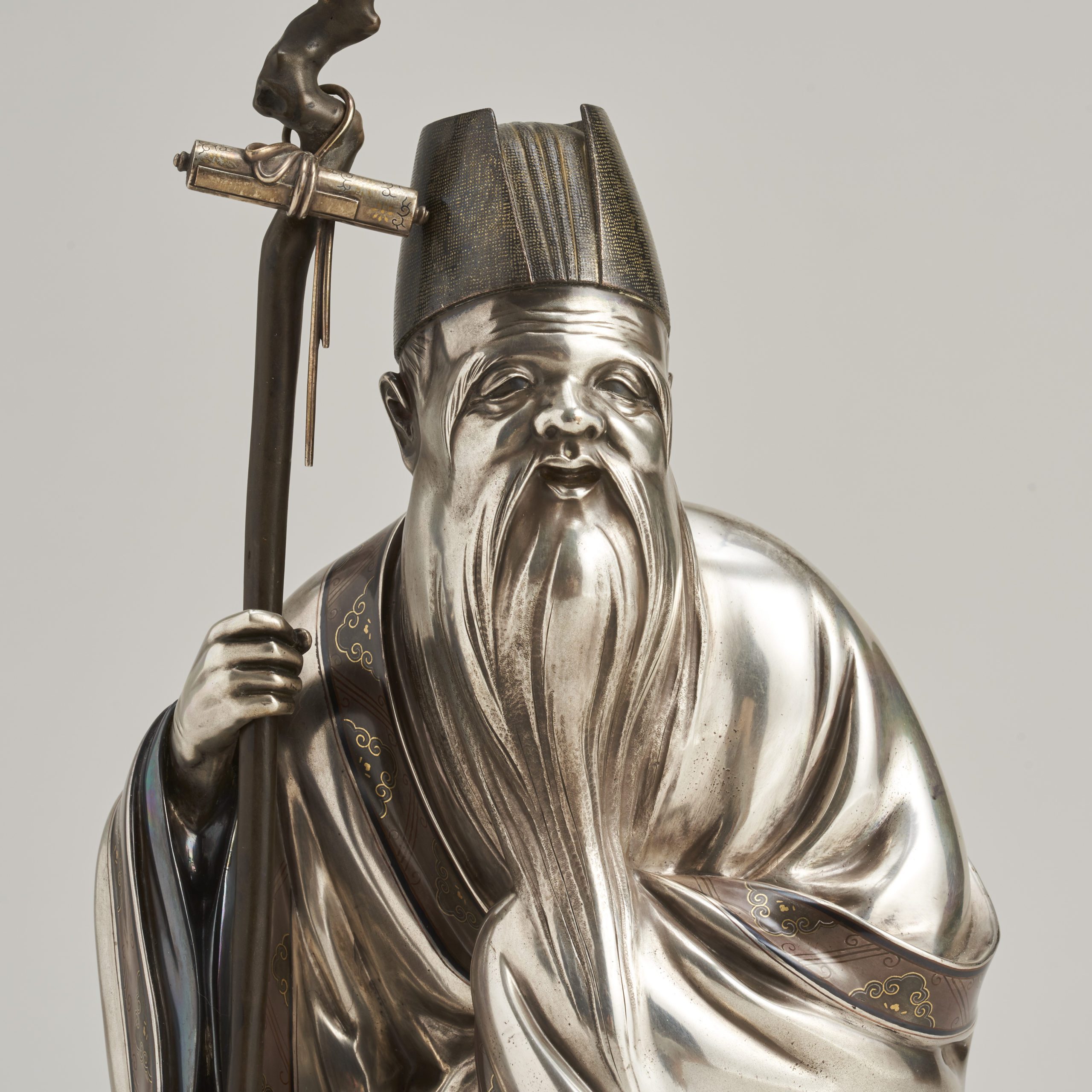 A serene Silver Okimono of Jurojin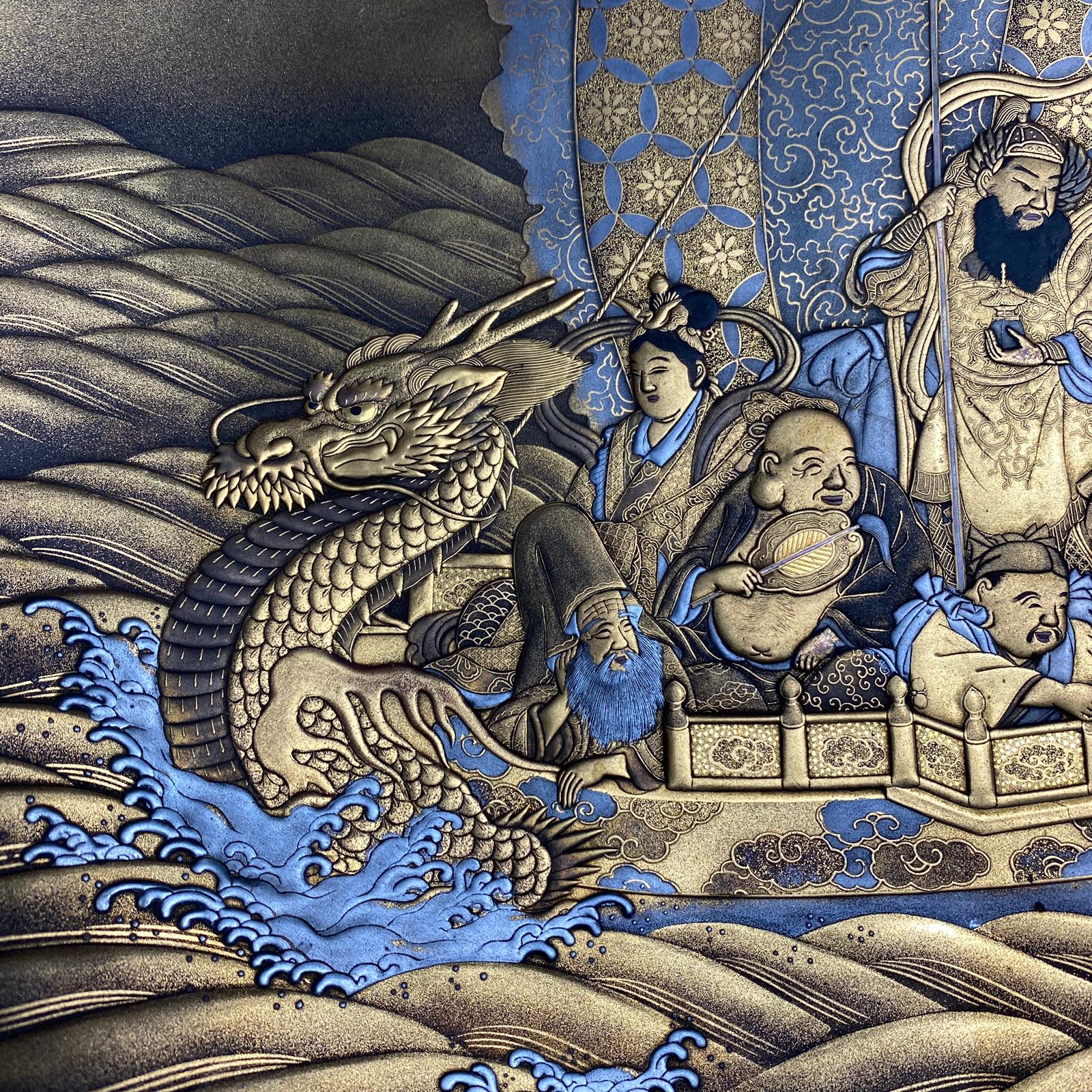 A stunning lacquer dish depicting the 7 Lucky Gods on the Takarabune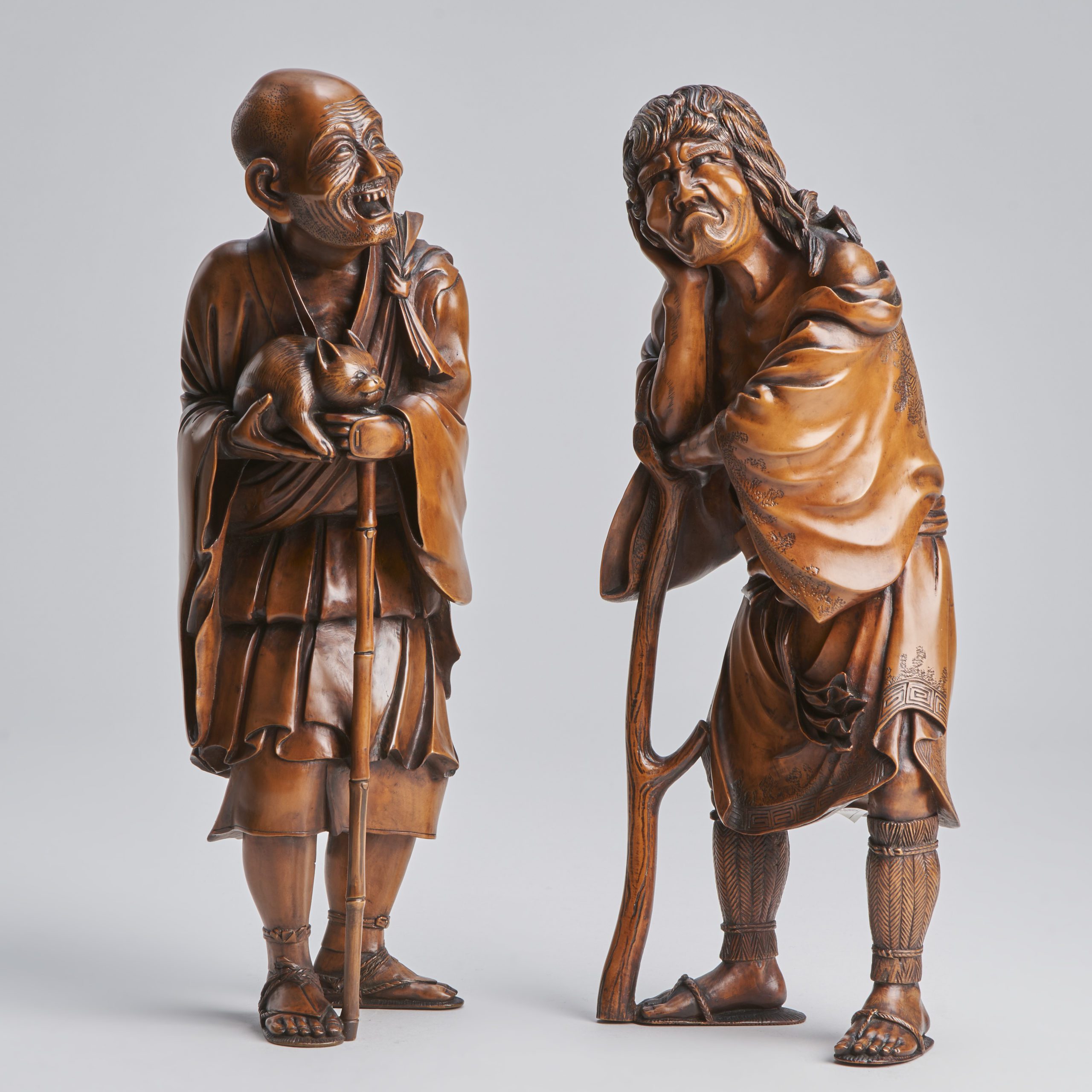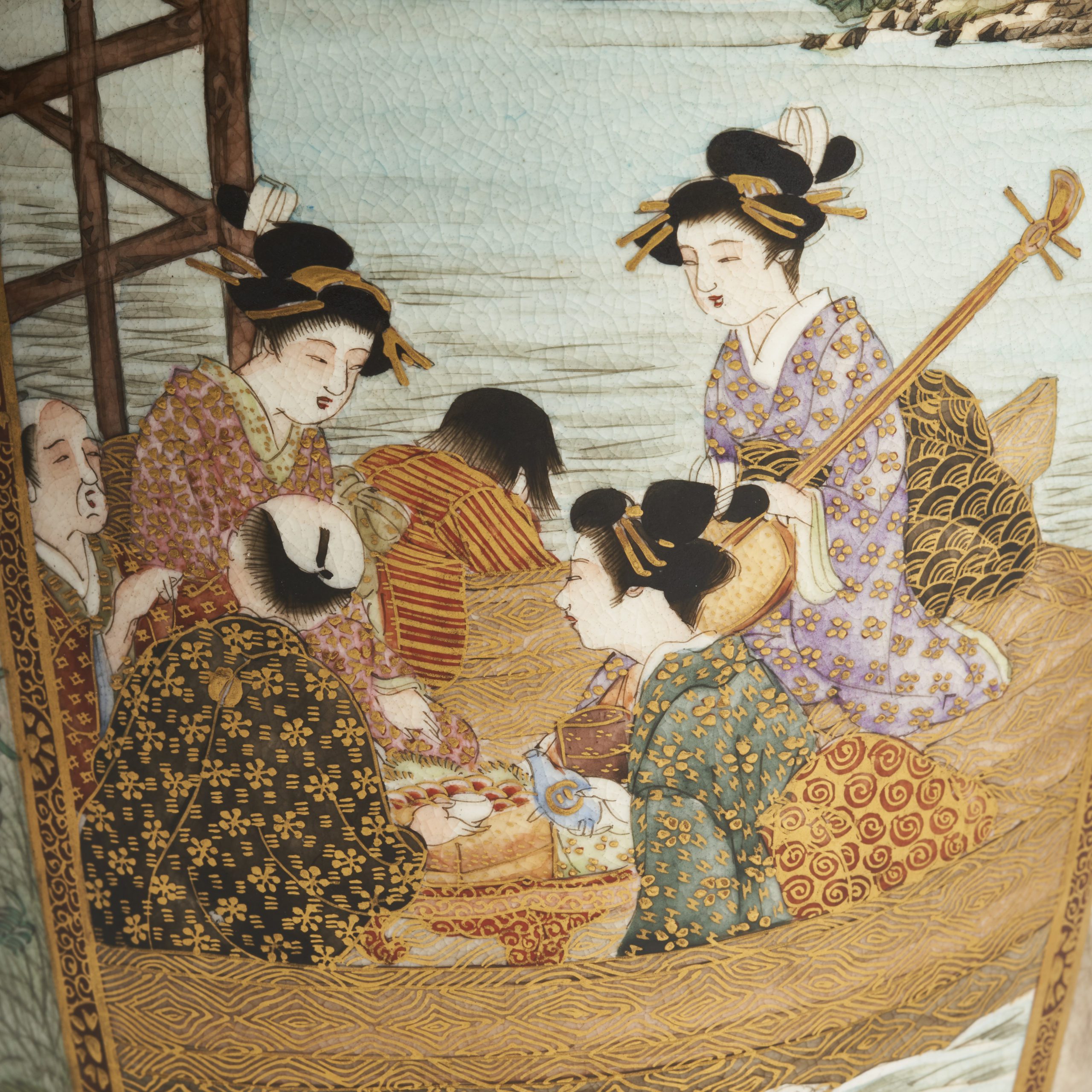 A pair of elegant vases by Ryozan for the Yasuda Company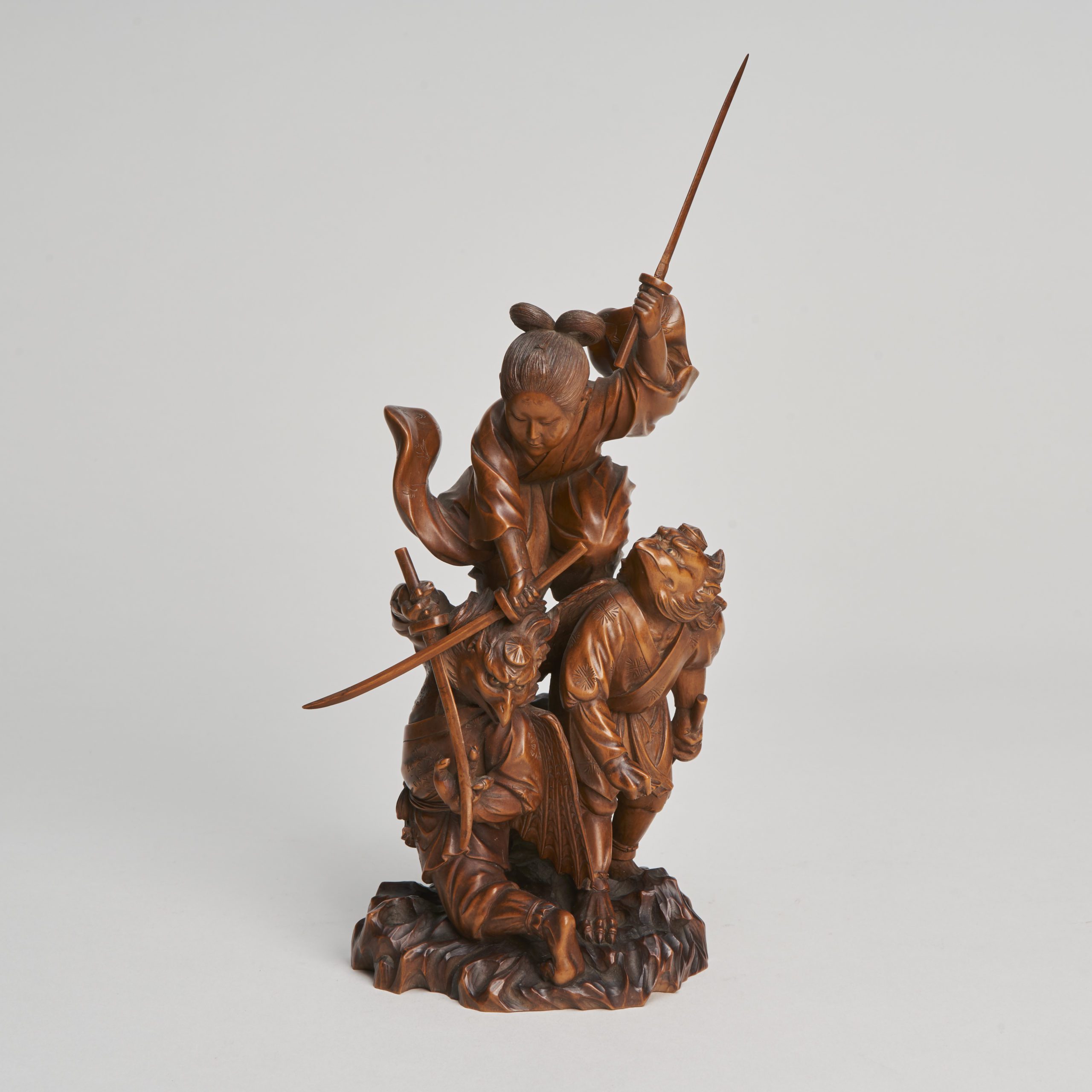 A masterful wood carving of Yoshitsune fighting Tengu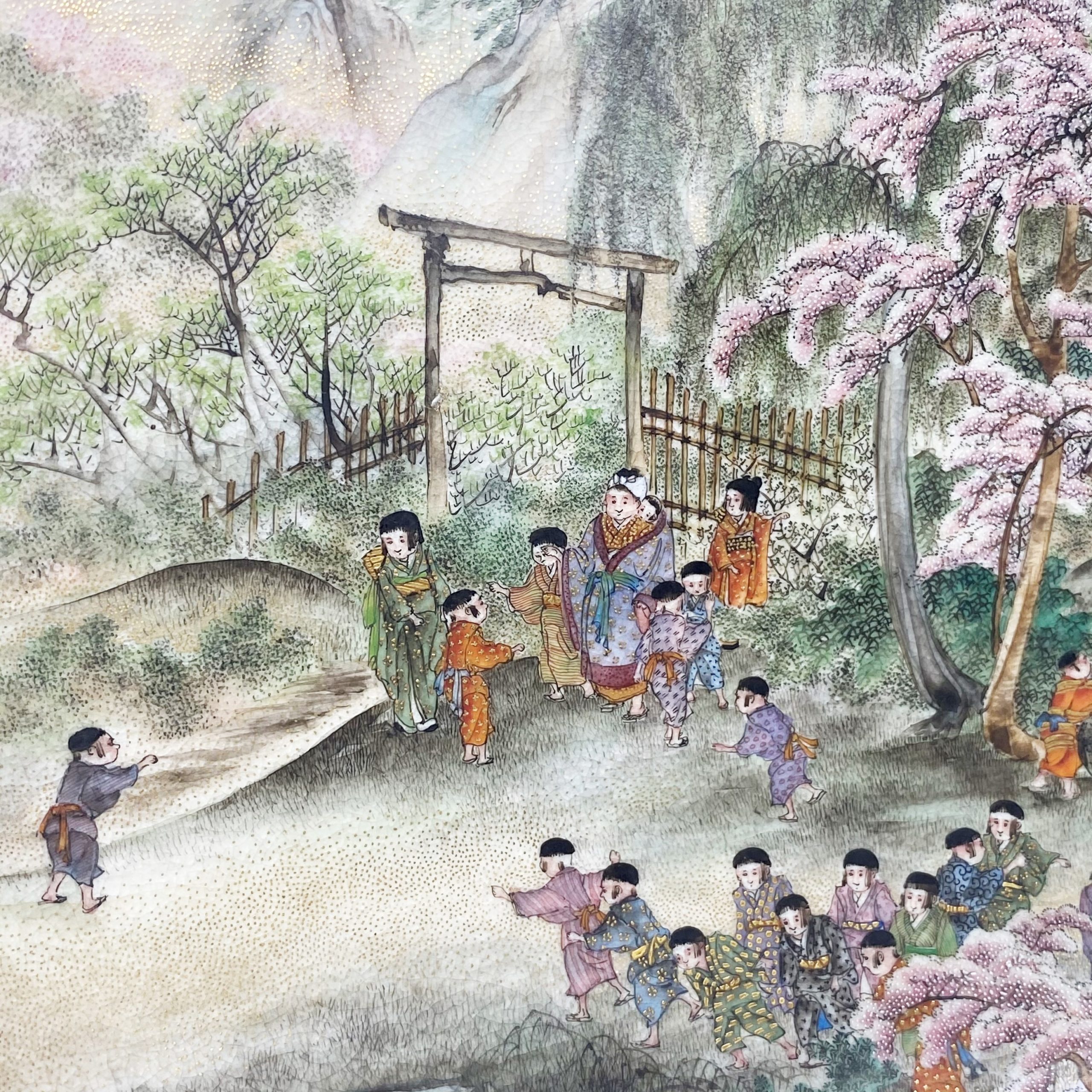 A charming Satsuma dish by Kinkozan