It was Valentine's Day this week, so to mark this annual festival of love, romance and clever marketing, we have hand-picked a selection of works of art from our online collection of Chinese and Japanese Fine Art and Antiques that celebrate companionship, devotion and unlikely couples.
You can click on any of the following images for a closer look.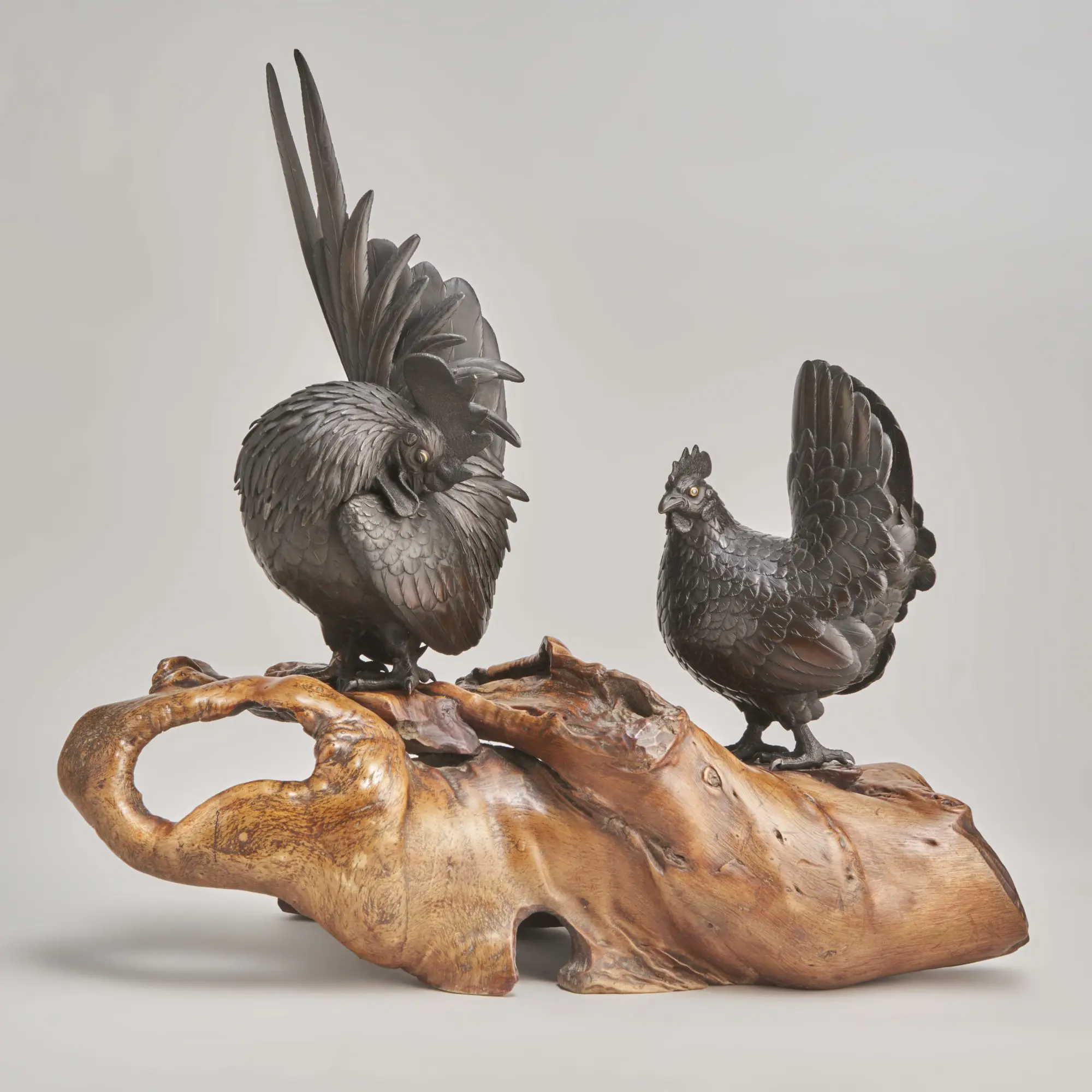 A large Bronze Okimono group on a natural root wood base depicting a Cockerel and his mate
A fine wood-carved Okimono group depicting a Courtesan and her "partner"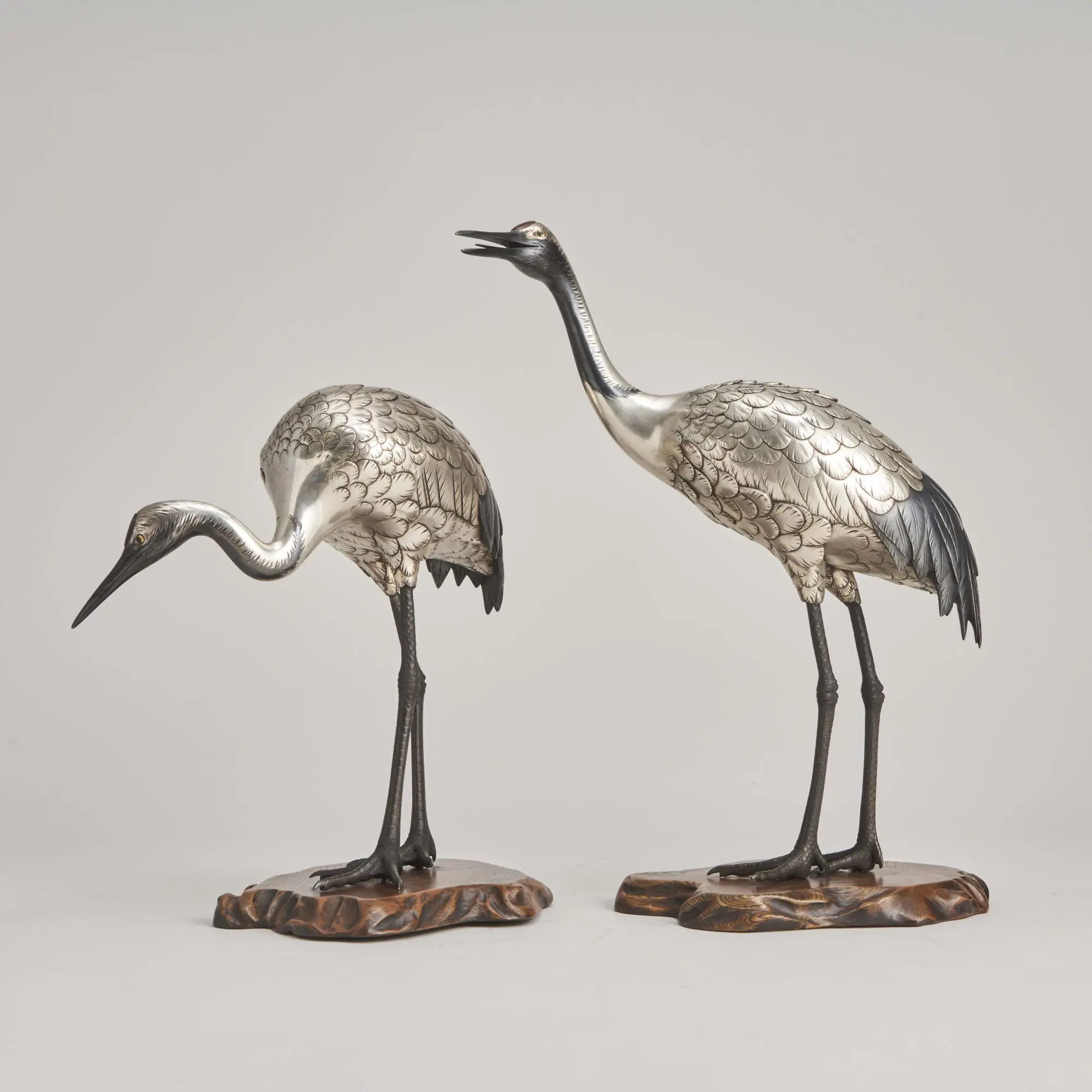 Mates for life. A wonderful pair of Silvered Bronze Red Crowned Cranes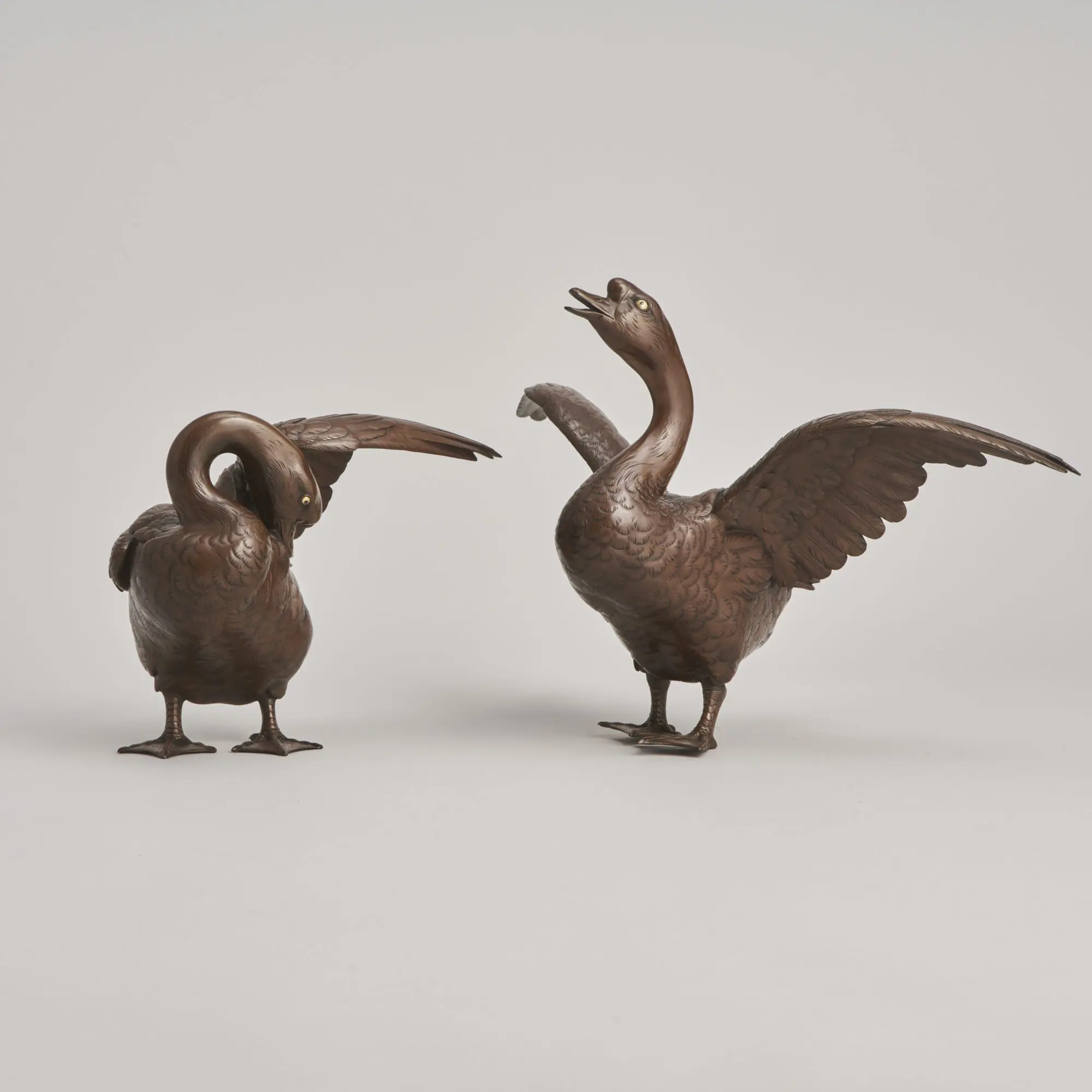 Your attention please! A charming pair of Geese by celebrated Meiji-era metalworker, Maruki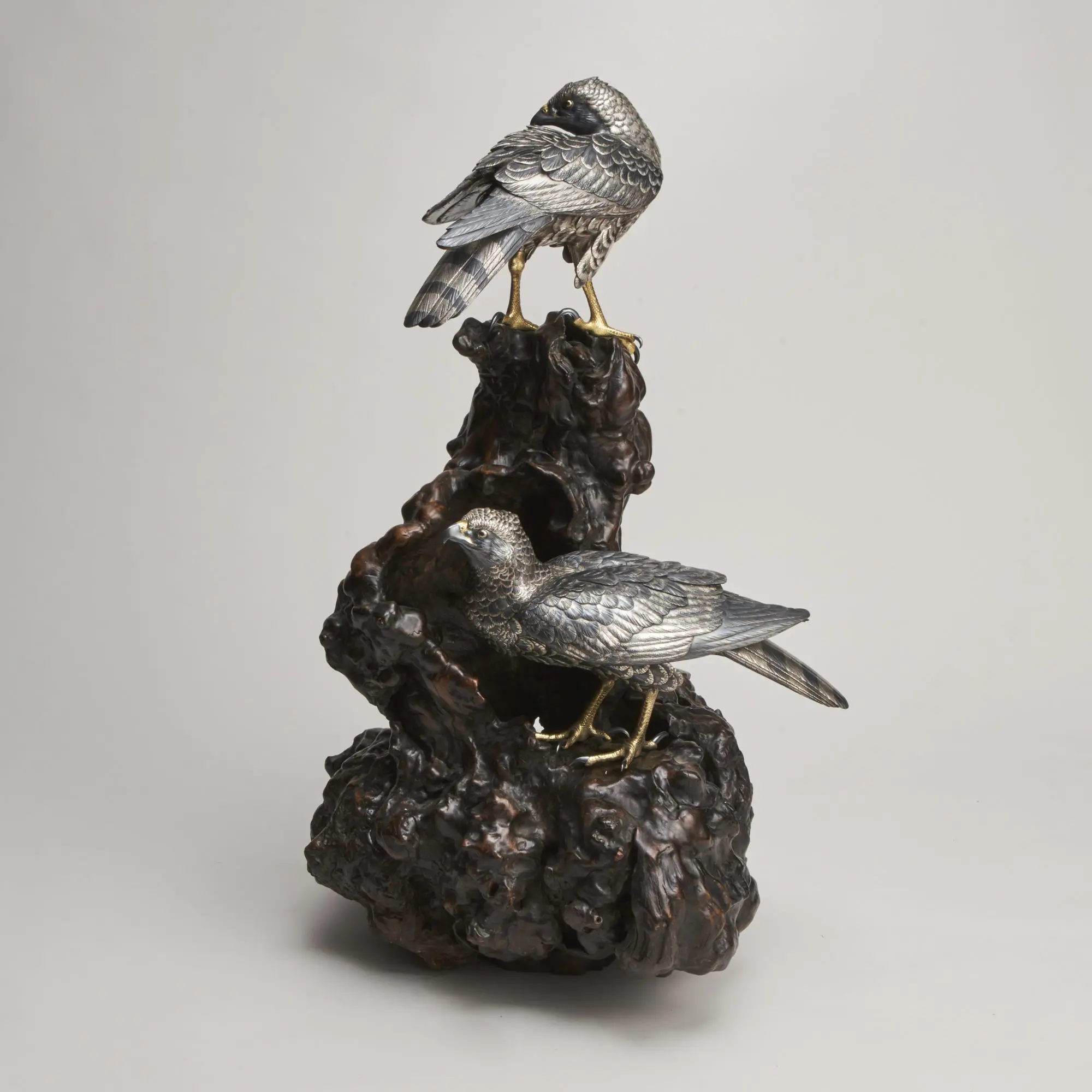 A majestic pair of multi-metal Hawks on a root-wood base
Doves young dream: A beautiful pair of Mother of Pearl Doves (Japanese, late 19th Century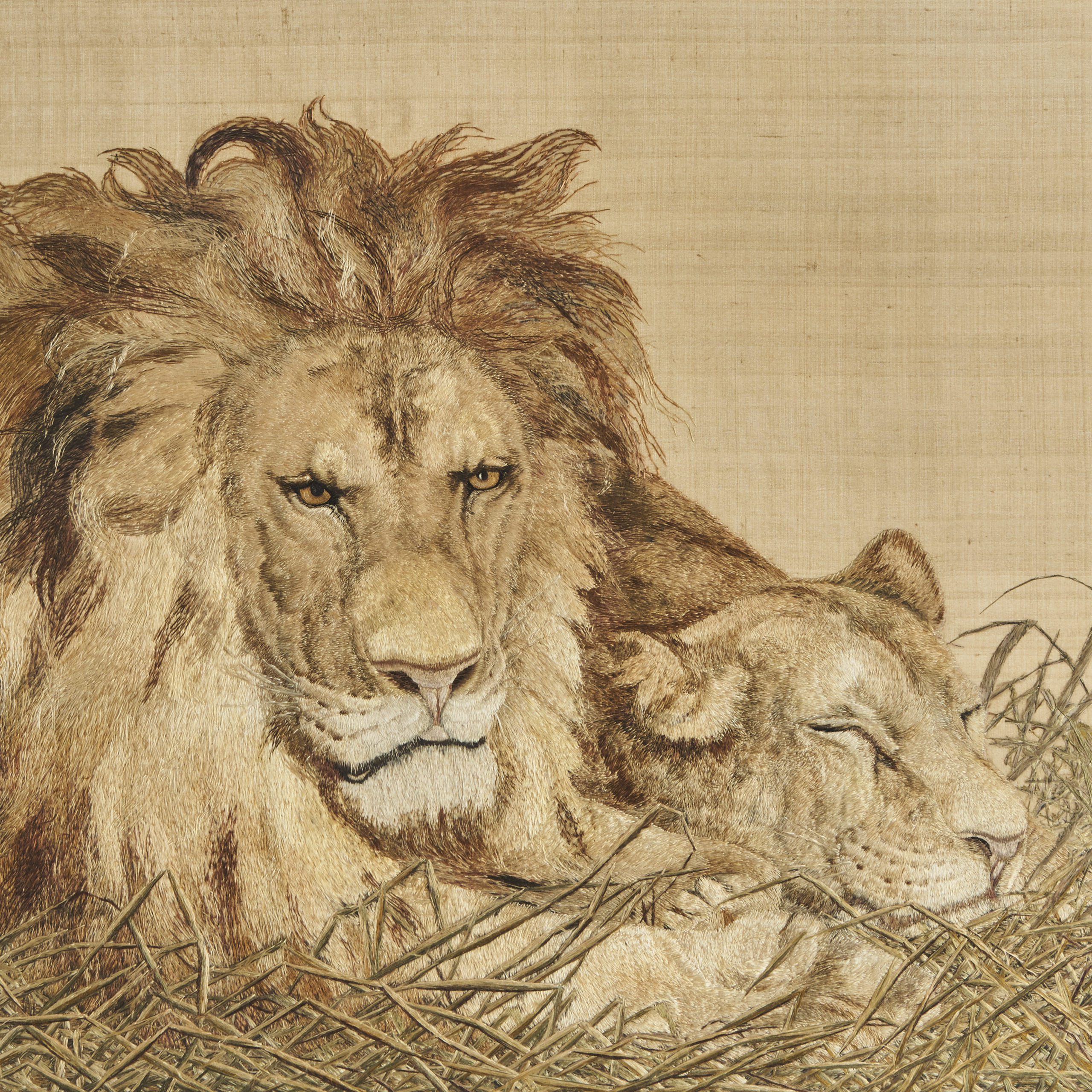 Mane Attraction: A silk embroidery depicting a male Lion and his mate resting in the long grass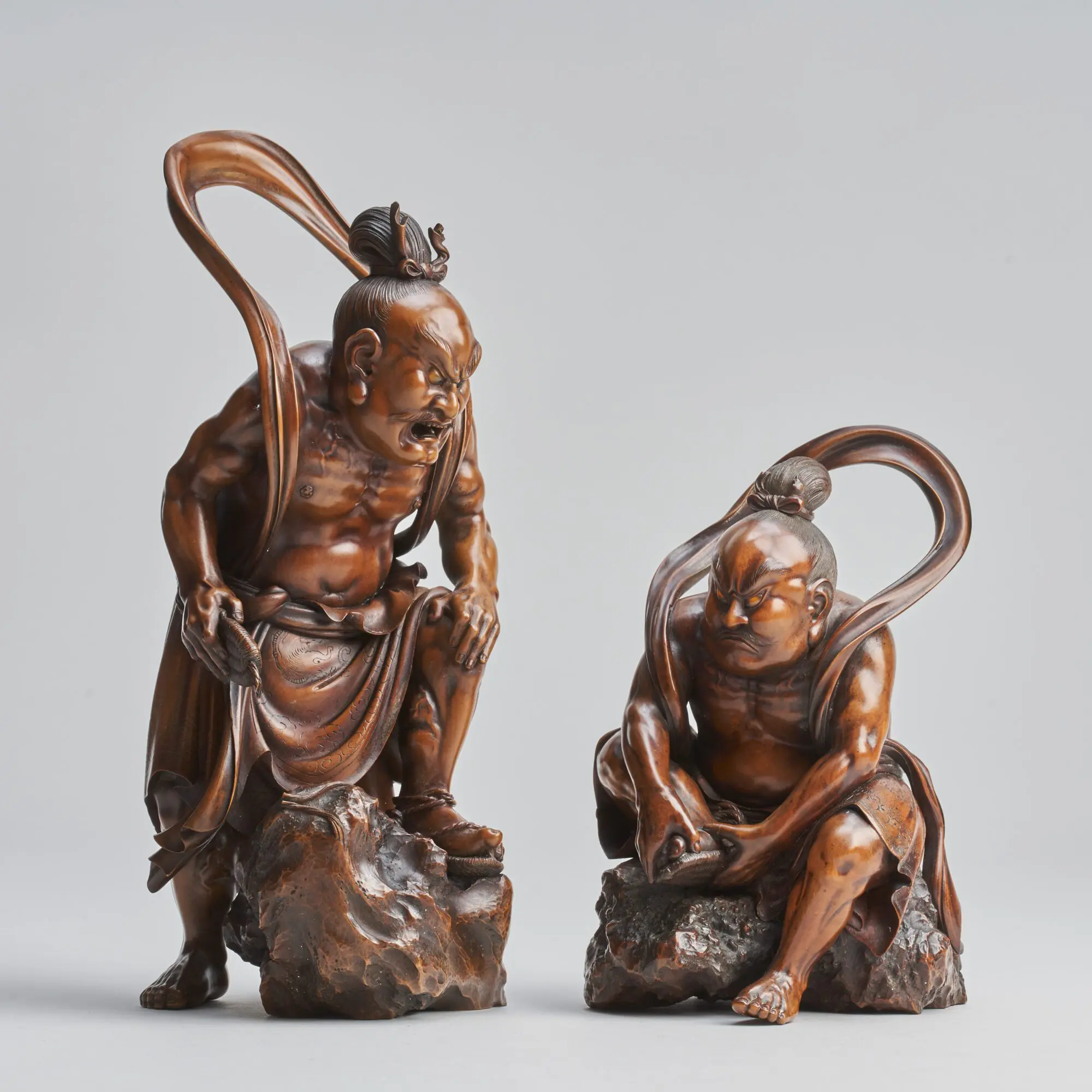 It's all your fault! This wonderfully amusing pair of wood-carved Nio
Of course, Valentine's Day isn't for everybody, so here's a wonderful multi-metal Okimono depicting Hotei (One of the Seven Lucky Gods). He looks perfectly happy enjoying his own company.. and why not!!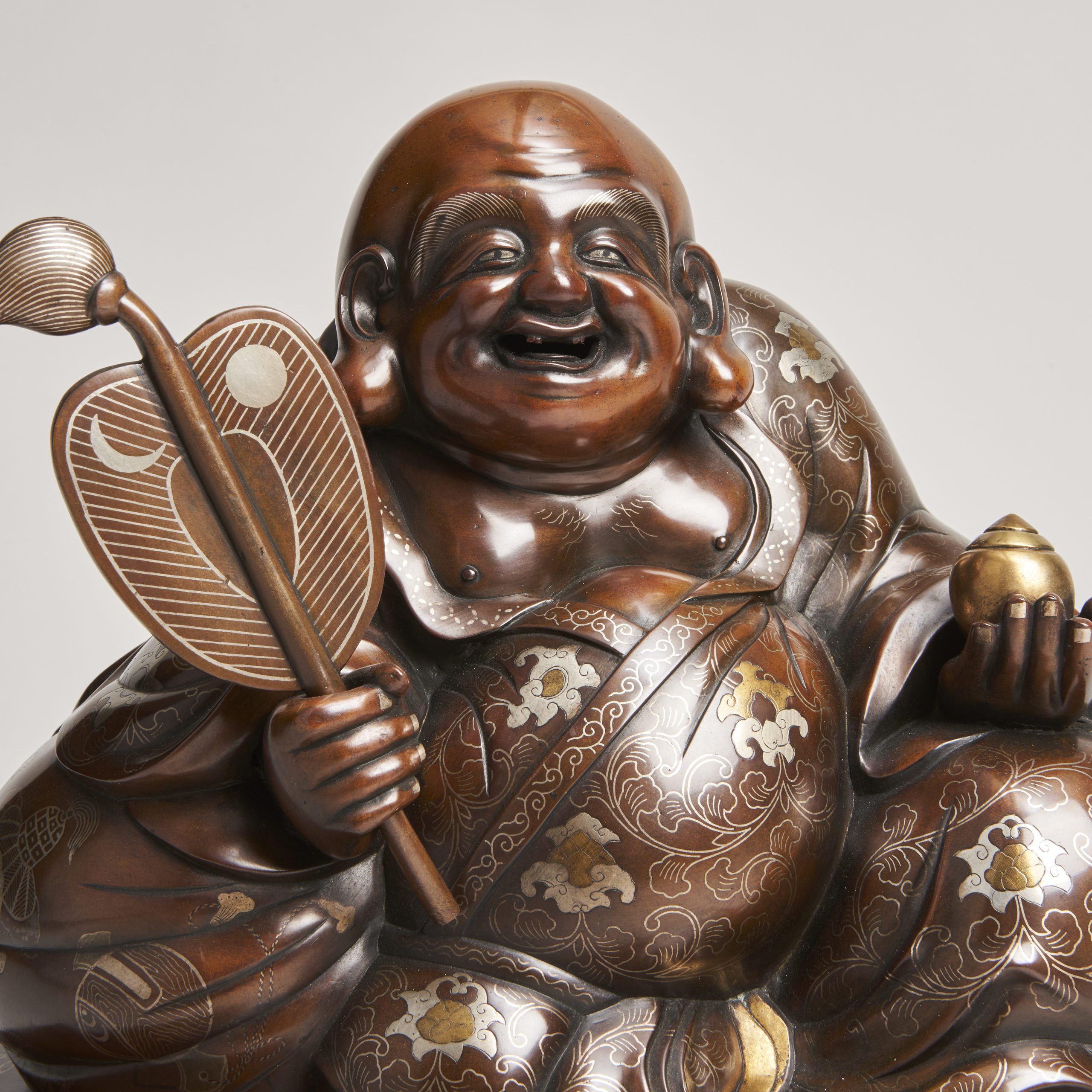 An impressive, large Bronze and multi-metal depiction of Hotei
We hope you enjoyed this short-read. For more information about any of these works, please don't hesitate to Contact Us. You can read more blogs articles inspired by our collection of Chinese and Japanese Fine Art and Antiques by clicking here.