A wonderful pair of Japanese, late 19th Century wood-carved figures depicting Nio (Temple Guardians.)
Offered in excellent condition, these Okimono are unusual in that Nio are often depicted standing alert and to attention as ther protect the entrance to a Temple, Shrine or Dwelling, but these figures appear to be resting. One seated and massaging his foot, while the other also has removed a Sandal and appears to be shouting at his partner.
Please don't hesitate to contact us for additional information, images or to arrange a viewing.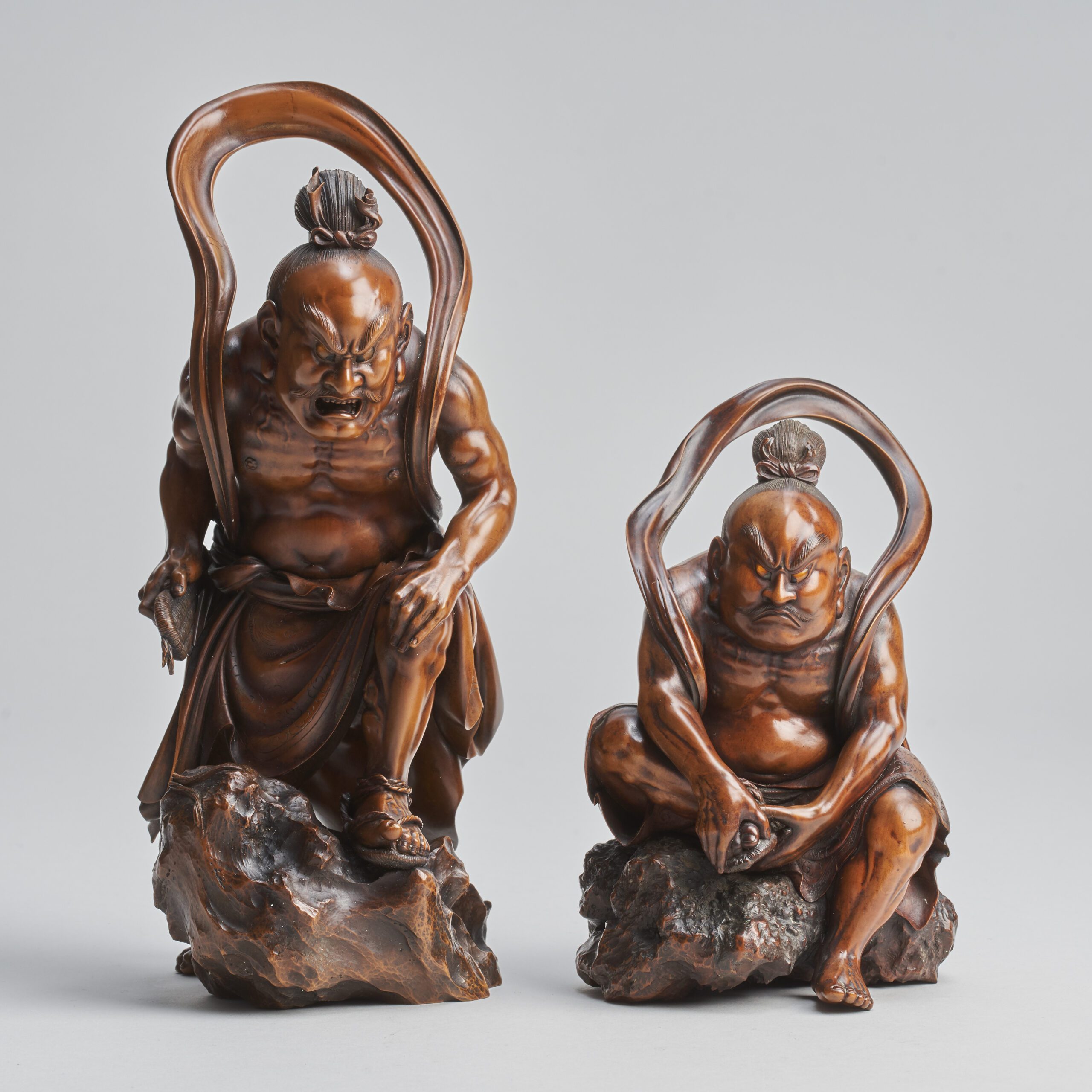 Nio
Nio are large muscular temple guardians seen throughout East Asia standing guard at the entrance to temples and shrines. A Nio is a manifestation of the oldest and most powerful bodhisattva Vajrapani who was the guide and protector of Gautama Buddha, founder of Buddhism often known as just Buddha. Despite the pacifist tradition of Buddhism, Nio are justified in their use of physical force to protect the values and integrity of Buddhist beliefs.
You will often see a pair of Nio placed either side of a temple door, usually one will have it's mouth open and one will have its mouth closed. The one with an open mouth is making the sound 'A' which represents the first sound a human makes when they enter the world, the one with a closed mouth 'hmm' represents the the last noise a human makes as they leave the mortal plane.
Together they signify the birth and death of all things and all creation.