These large figures have a very distinct and bold art style. The intricate wood carving, further decorated with fine gold lacquer details.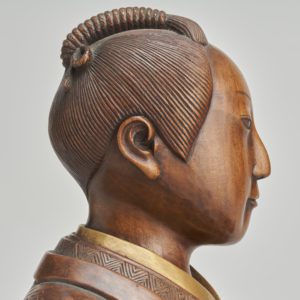 They depict a noble man and courtesan, both wearing very fine layer kimono and platform Geta, to elevate them from any puddles and to display status.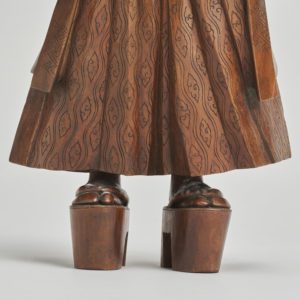 The female figure can be identified as a courtesan from her elaborate hairpins and obi which fastens at the front, the obi is lavishly decorated with a large koi carp swimming up a waterfall, the word Koi in Japanese sounds similar to the word for love so could hint a romance between the courtesan and nobleman.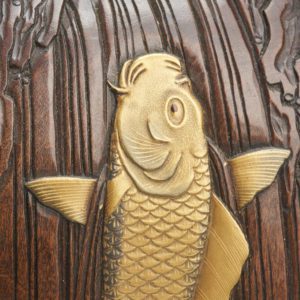 Offered in very good condition. Please don't hesitate to contact us for further information, photographs or to arrange a viewing.