Welcome to our Winter Newsletter and the last edition of 2022. It has been another "interesting" and at times, challenging, year but we always like to look for the positives and as we tentatively felt our way out of the Covid-19 Pandemic, we were able to welcome back some old and familiar faces to the Gallery, whilst having the good fortune to make some great new customers.
In 2022 we said goodbye to some wonderful works of art, happy in the knowledge that they were all going to great new homes. We also welcomed some fantastic new pieces of Chinese and Japanese Fine Art and Antiques to our Online and Offline collections.
Over the course of the year, we have helped raise hundreds of pounds for the British Red Cross through our "What we Value" appraisal service.
The Red Cross, as part of The Disasters Emergency Committee are carrying out vital, life-saving work in the Ukraine and we are both proud and humbled to be able to support such a worthy cause at such a difficult time. You can read more about this further on in the Newsletter.
In the late Summer, we joined the Nation in mourning the passing of our beloved monarch, Queen Elizabeth II. In 1975 the Queen became the first reigning monarch of the United Kingdom to visit Japan. The Royal Collection (at Buckingham Palace) is currently exhibiting a magnificent selection of Japanese works of art from the Edo, Meiji and Taisho Periods.
The exhibition runs until April 8th, 2023 and we highly recommend a visit if you are planning a trip to London. You can read more about it here.
As always, we like to fill our Newsletter with fascinating insights to the world of Oriental Art and this edition is no exception.
We come "armed" with an interesting introduction to Samurai Weaponry, a brief history of the beautiful artform that is Japanese Cloisonne, a look back at some of the amazing pieces of art that we said farewell to over the last 12 months, a quick tour of some recent additions to our website and a sneak preview of some of the fascinating new items that will be introduced to our Online gallery, very early in the new year.
We hope you enjoy the read and as we look forward to 2023 (The Year of the Rabbit), we would like to take this opportunity to wish Health, Happiness and Prosperity to all our friends, customers, partners and our ever-growing community of Instagram followers.
Kevin Page Oriental Art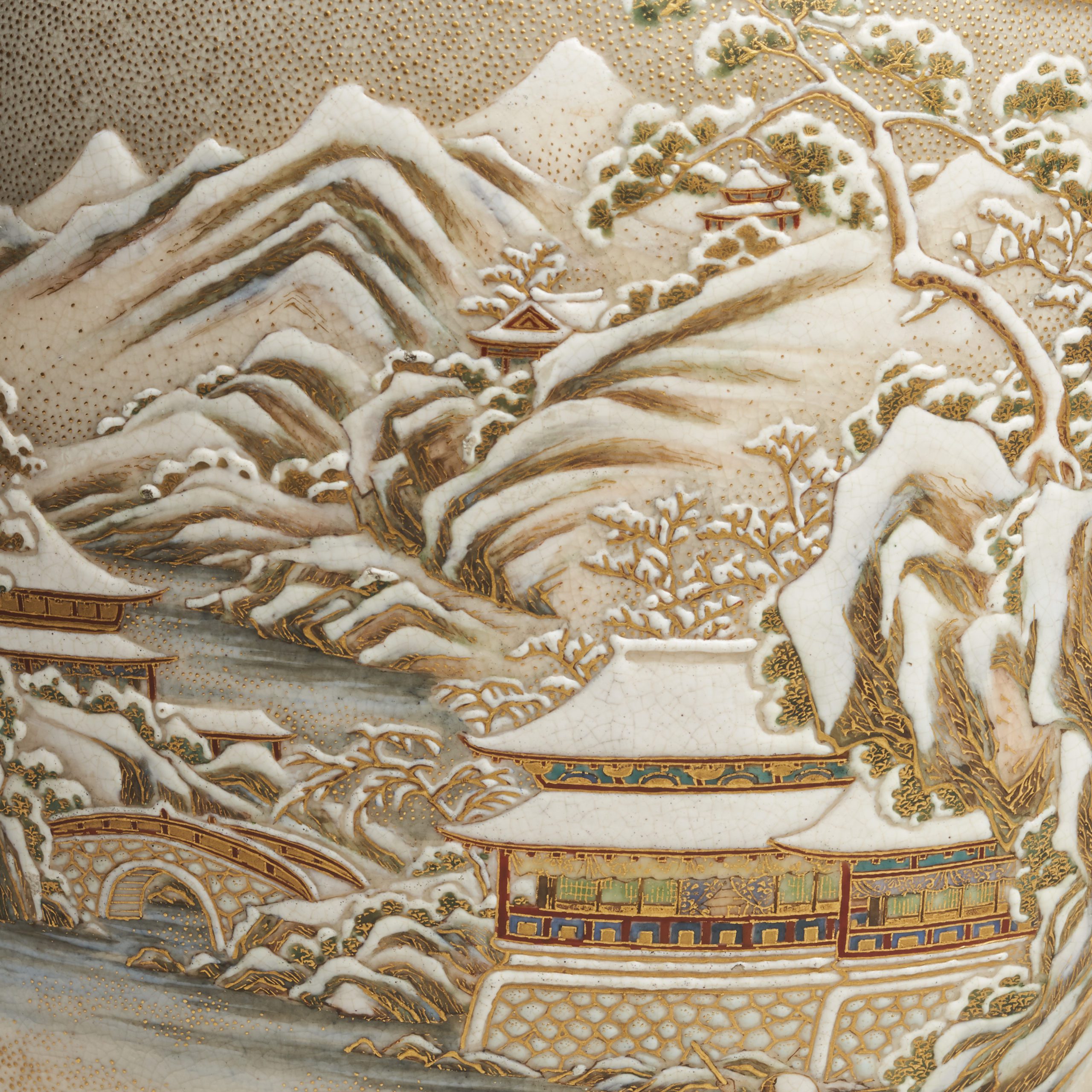 Looking Sharp!
We recently penned a short-read article about Samurai Weaponry looking at some of the fascinating examples of armoury that often feature in our collection of Japanese Fine Art and Antiques. You can read more by clicking here or on the image below.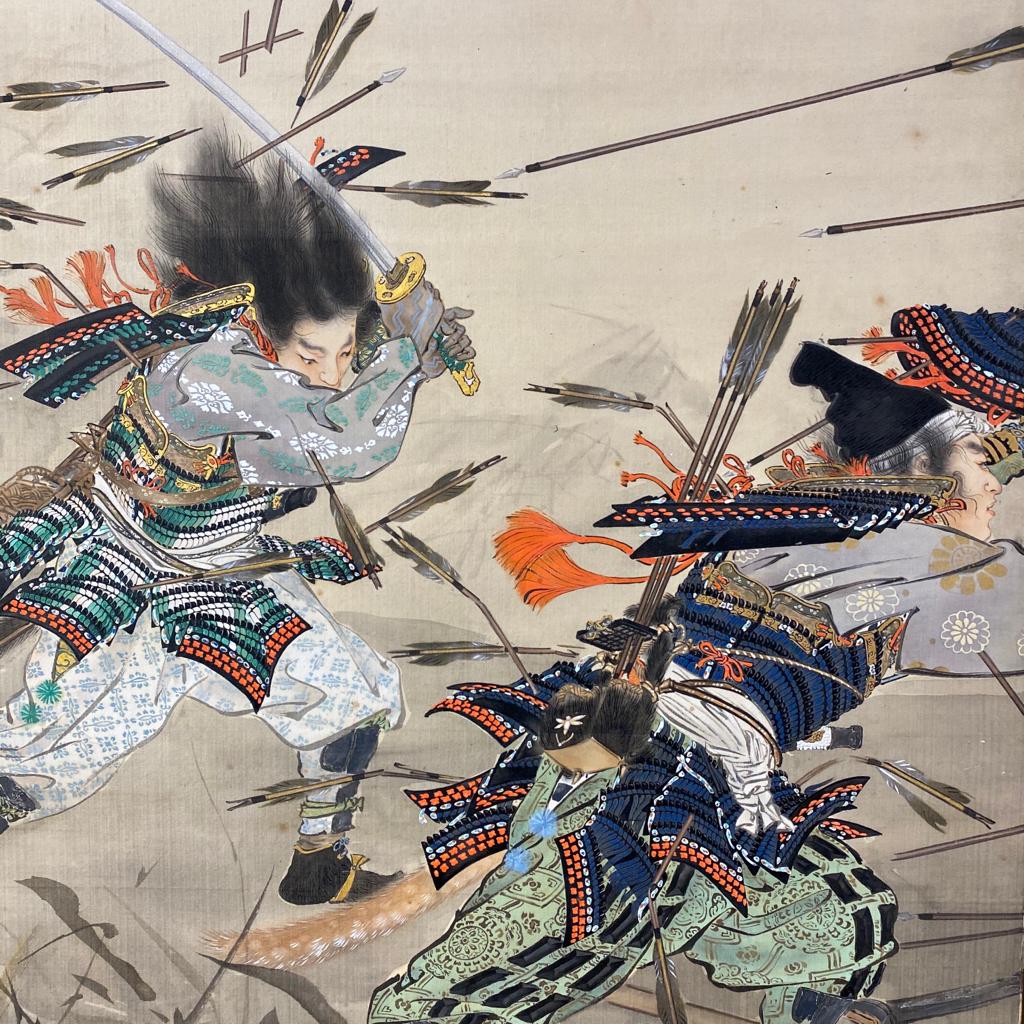 Enamoured with Enamels
Some of the most popular items in our Online Gallery are from our collection of fine Japanese Cloisonné. With that in mind, we looked at the history behind this wonderful technique of adding enamel to works of art. You can read the blog here or by clicking on the image below.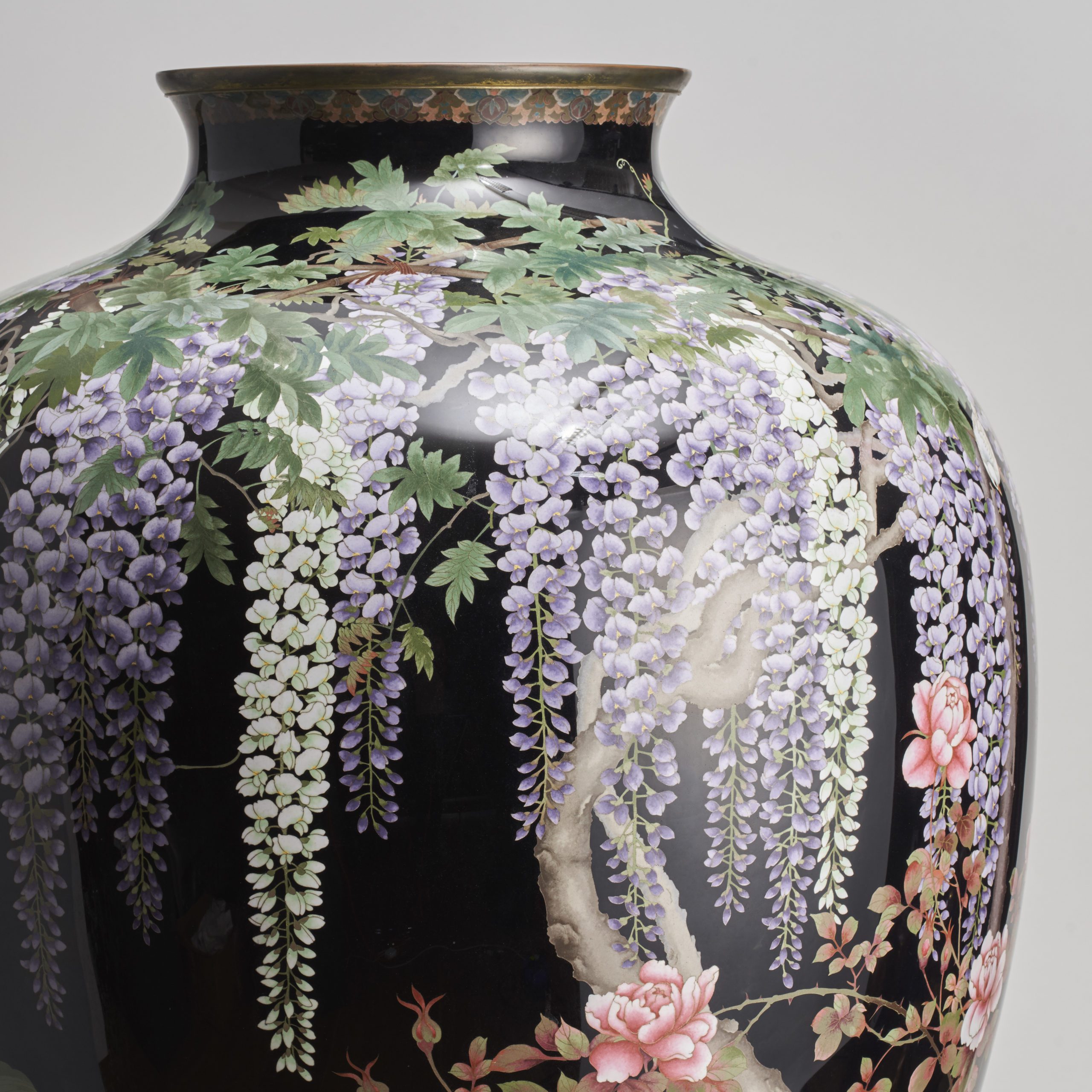 What we Value:
We regularly receive requests to provide valuations and background information on pieces of Chinese and Japanese Fine Art and Antiques and we are happy to provide appraisals, (providing the objects are within our field of expertise of course), but we do humbly ask that in return, a small donation is made to our chosen charity.
In the last few months, we are delighted to have been able to raise hundreds of pounds for the Red Cross to help support the incredible work that they are carrying out in the Ukraine as part of the Global Disasters Emergency Committee. If you have an item that you would like to have appraised or if you would simply like to make a donation or to find out more about this initiative, please click here for further information.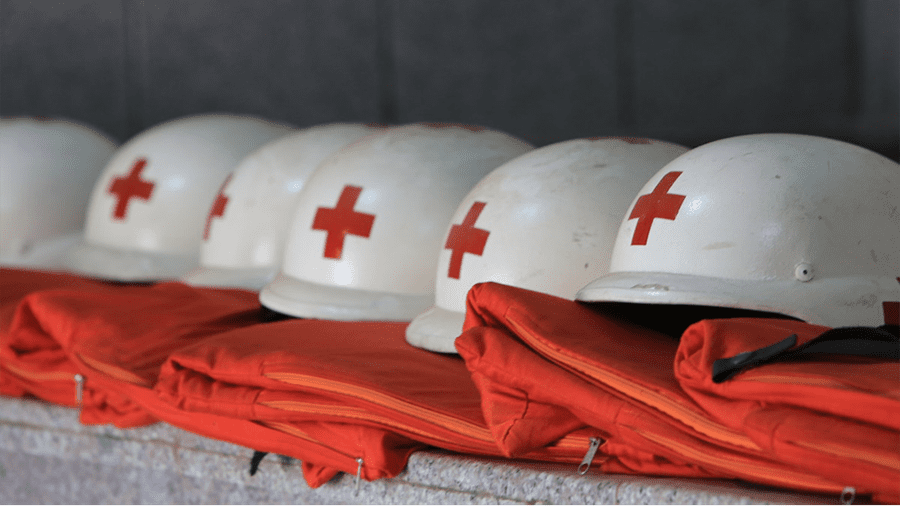 Gone but not forgotten
This year we said a fond farewell to many beautiful works of Oriental Art. Here we enjoy (one last time) some of these wonderful examples of Chinese and Japanese Fine Art and Antiques.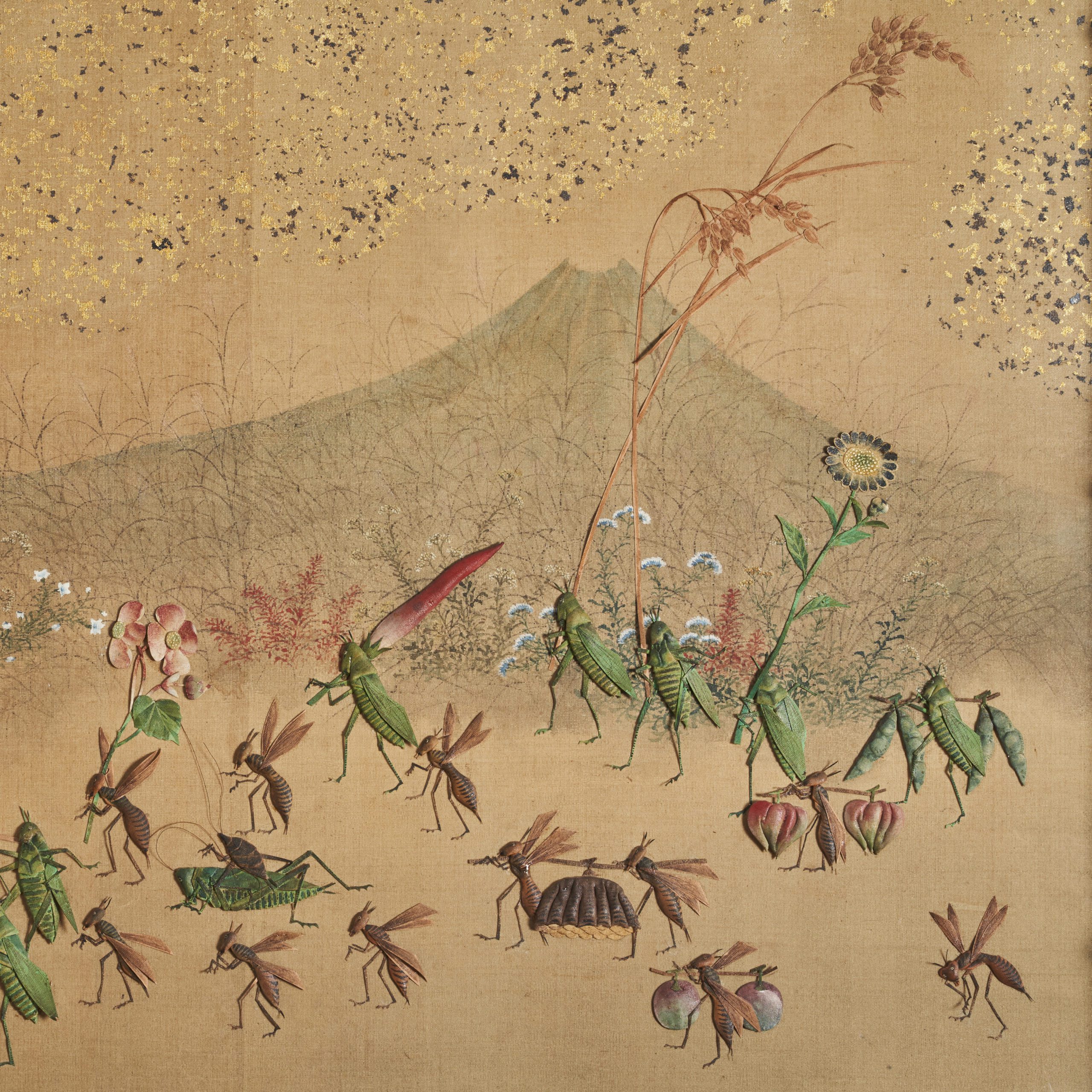 A look inside the gallery:
Each month we upload new pieces to our website and since our last newsletter, we have introduced some beautiful Chinese porcelain and some fascinating late 19th Century Japanese Metal-works. (Click any of the images to see all our new website additions.)
First Glance:
From January, we will be introducing some fabulous new pieces of Japanese Meij-era Fine Art and Antiques to the website. These include some masterful Metal-work, stunning Satsuma and fascinating Okimono. Contact Us to get a first look before they go on general sale.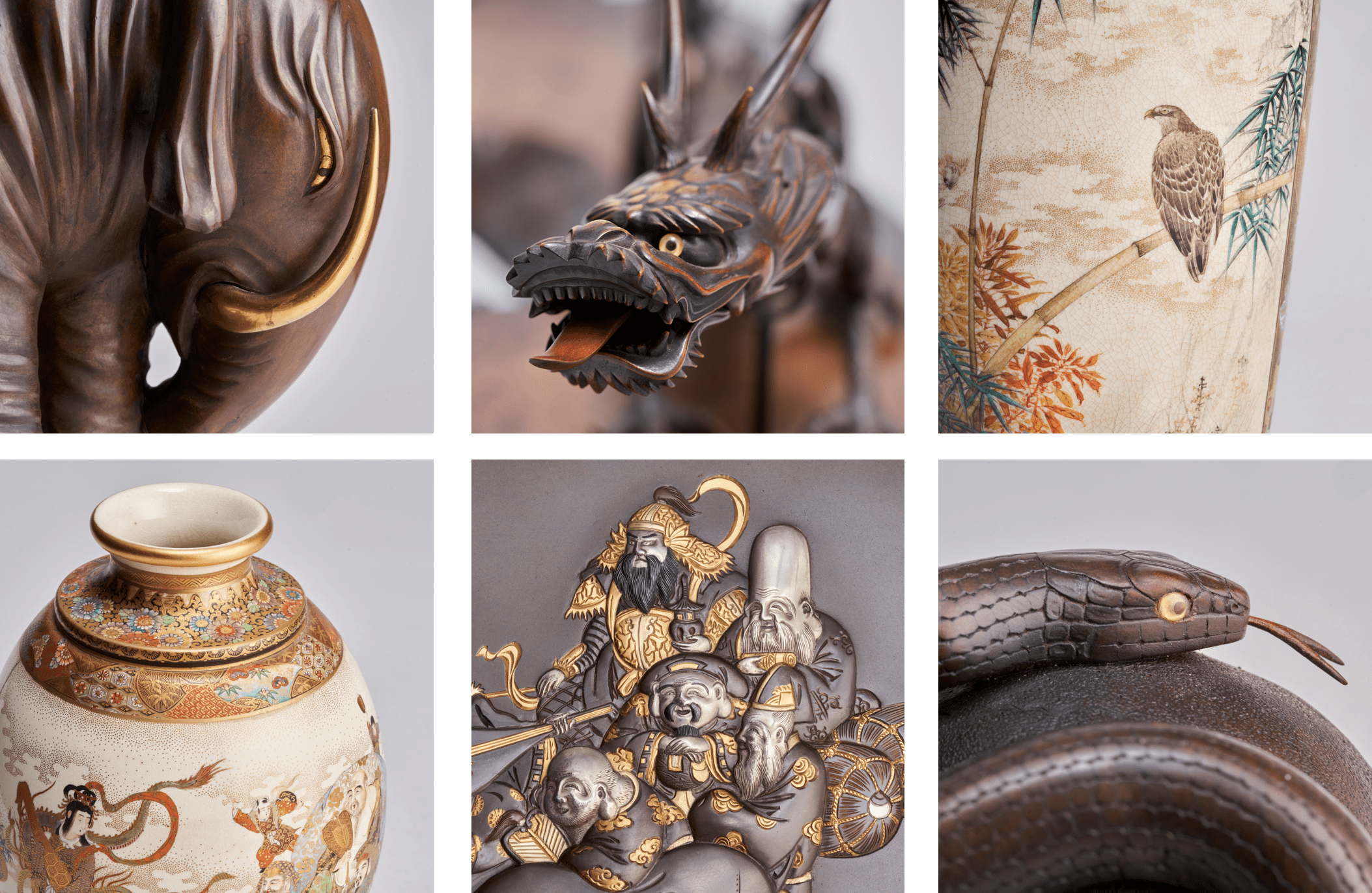 Follow us on Instagram:
Join our ever-growing community of over 3,000 Instagram followers for regular updates and fascinating insights from our collection of Chinese and Japanese Fine Art and Antiques.
We regularly receive great feedback about our posts and stories and our Instagram feed is a fun way to learn about Oriental Art and to see new pieces from our collection as they are added to our website.
You can find us @kevinpageorient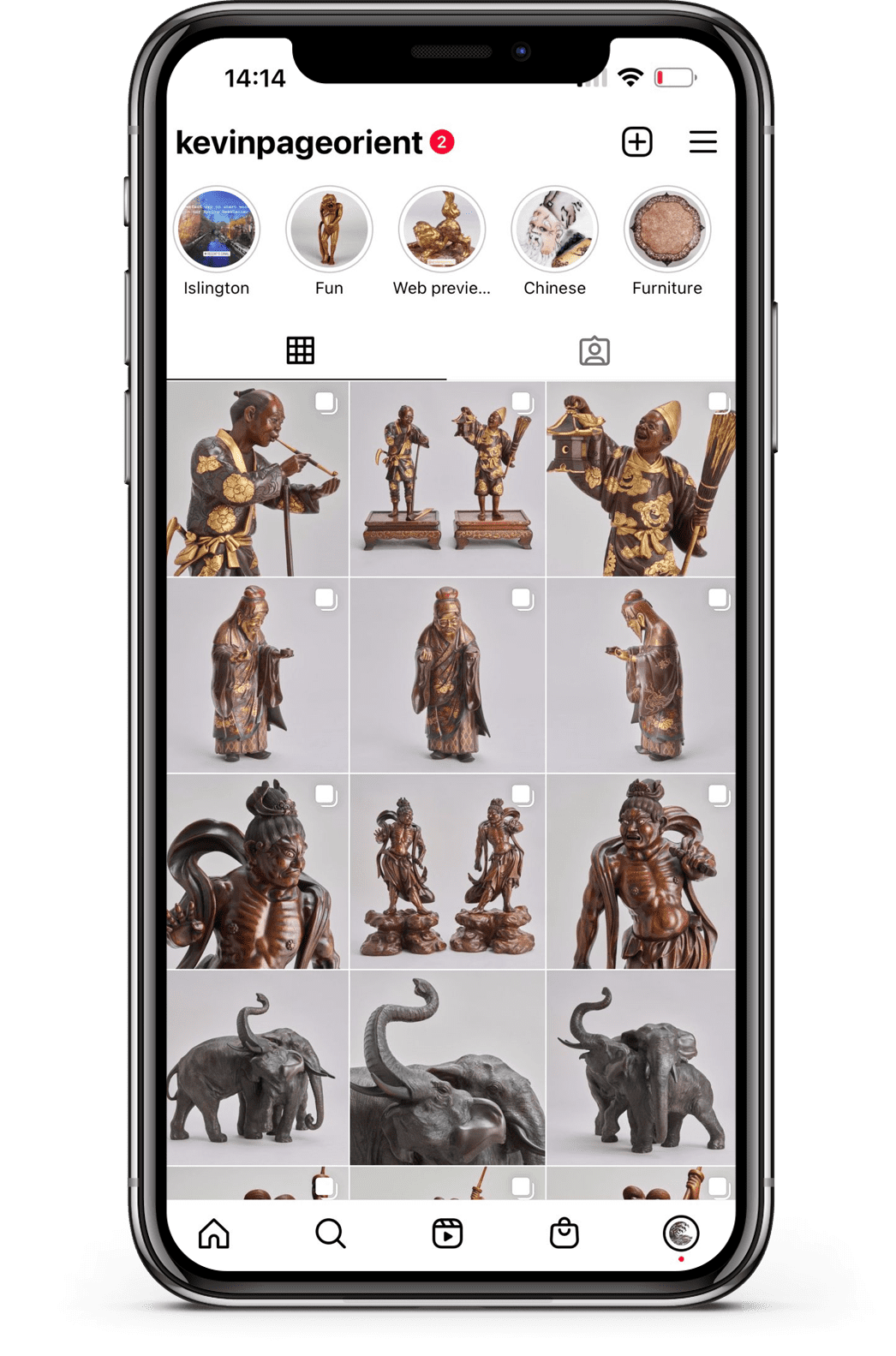 Open for Business
Our Galleries will be closed between 24th December until 4th January, however we will be able to respond to enquiries remotely during this time.
In the New Year, we will be open Monday to Friday (by appointment) between the hours of 10.30 am and 4.30pm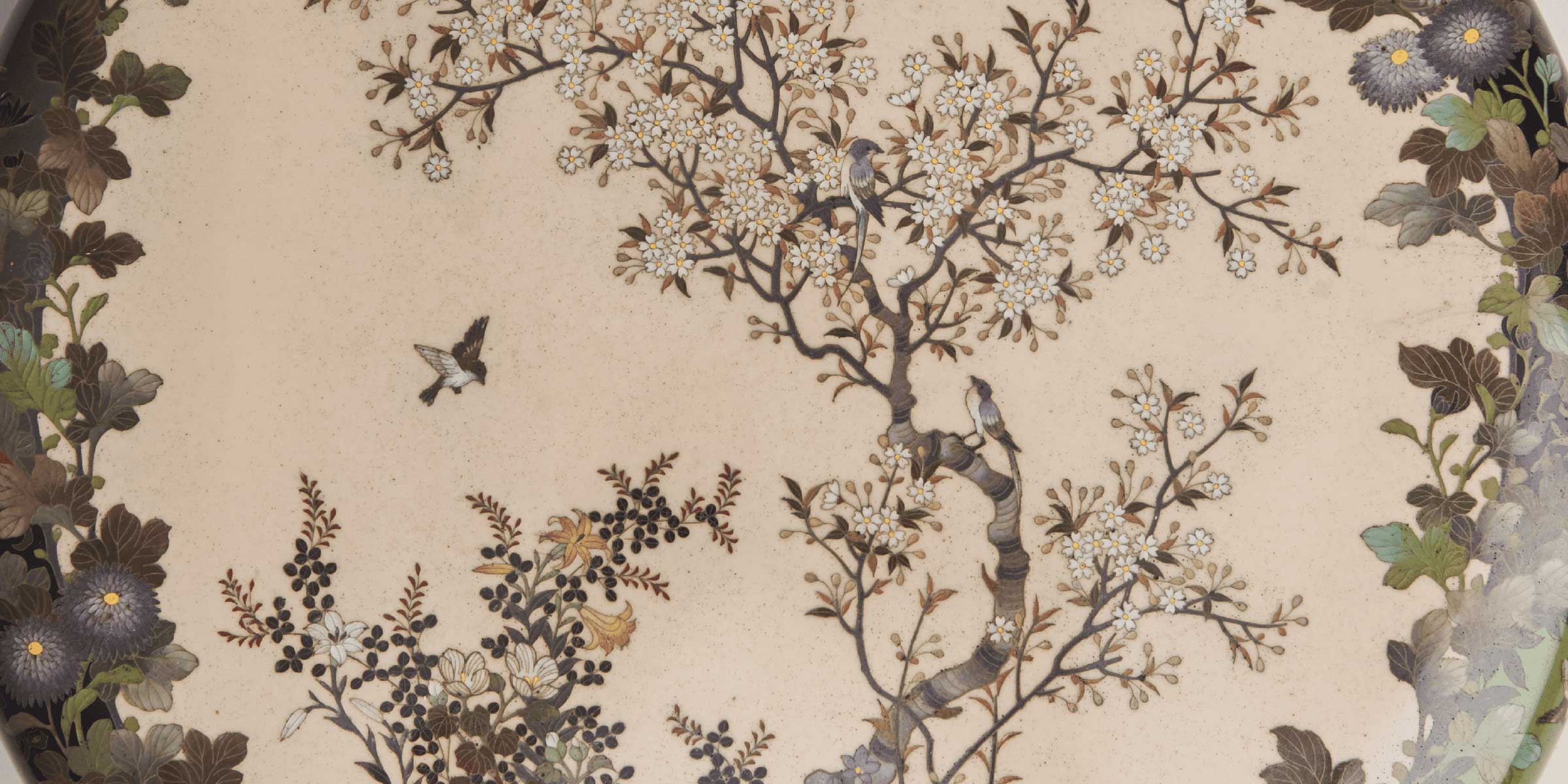 We hope you enjoyed our Winter Newsletter. If you missed any previous editions, you can find the online archive on our website by clicking here.
Until next time, we thank you for your support and custom and we wish you health and happiness for the year ahead.
Kevin Page Oriental Art