A very fine Japanese Meiji Period (1868-1912) carved wood vase with a design of a flock of cranes flying among the clouds.
The carving on this vase is impressively deep and three dimensional showing real artisan craftsmanship.
Offered in excellent condition. Don't hesitate to contact us for further information.
Exemption Certificate – 5NWCDGEY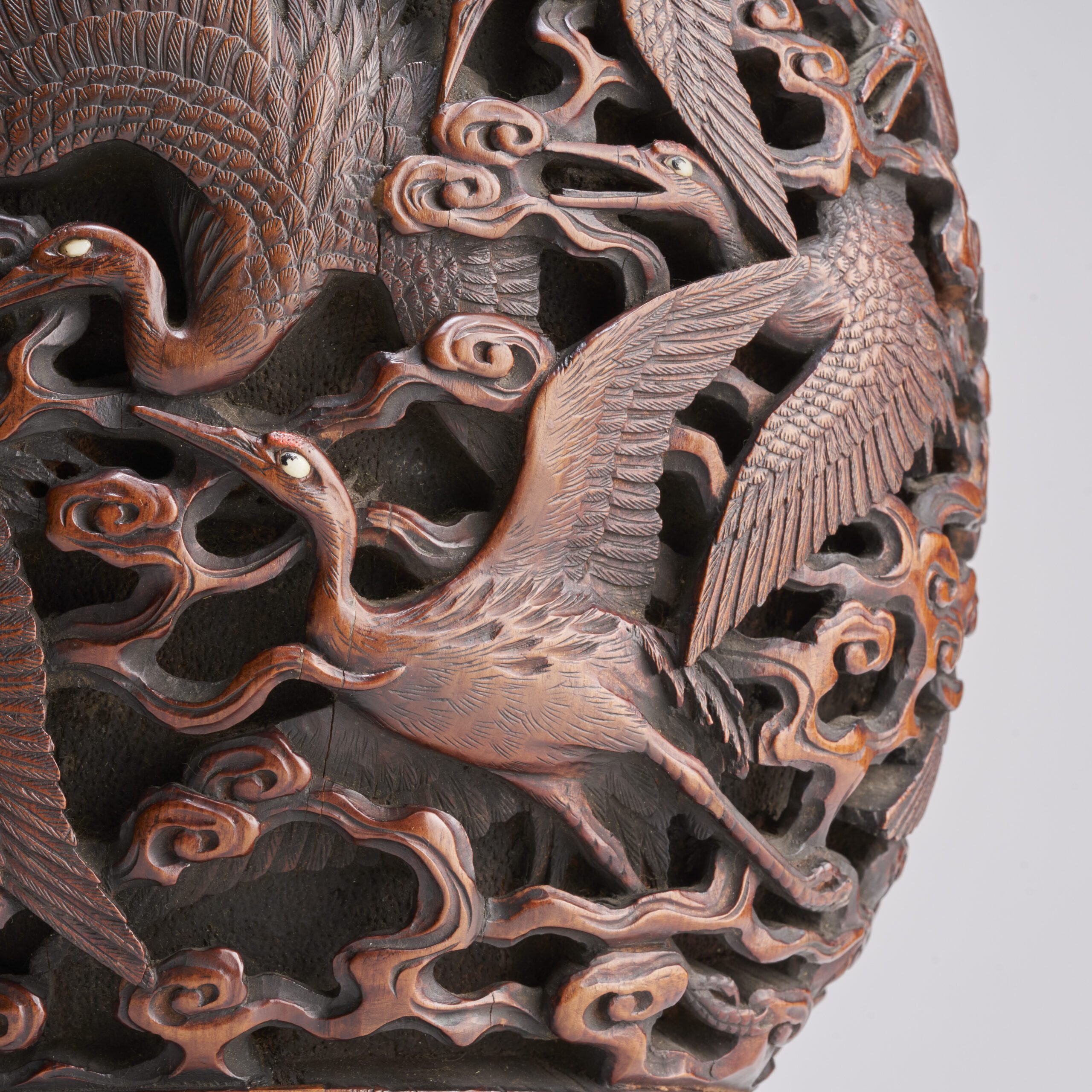 Red Crowned Crane
In Japan the red crowned crane is a much revered bird it is a symbol of strength, good fortune and longevity. The Crane was thought to live for 1000 years, in captivity red crowned cranes have been known to live for 75 years making it one of the longest lived birds. The red crowned crane is currently endangered due to loss if it's wetland habitat with less than 2000 individuals in the wild, about 950 of these being in Japan.