A large Bronze vase with a rich red/brown patination and depicting five Red-crowned cranes in flight. The birds applied with precious metals including Silver, gold relief and Shakudo.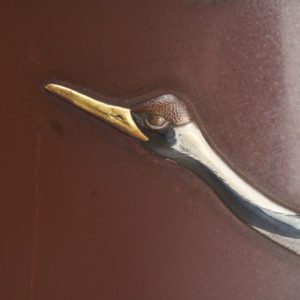 The vase contains the chiselled signature of Yukikazu Koku on the front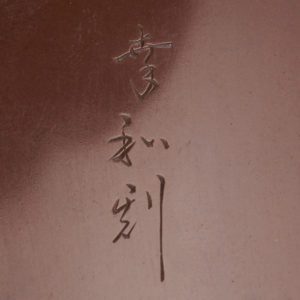 as well as the Kyoto Kuroda and Hoshosai marks on the base.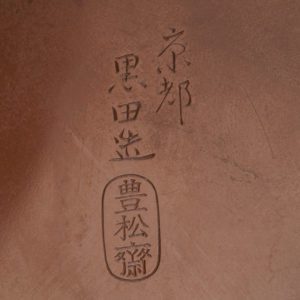 A fantastic statement piece, the vase is in wonderful condition. Feel free to contact us for additional information, images or to arrange an appointment.
Red Crowned Crane
In Japan the the red crowned crane is a much revered bird it is a symbol of strength, good fortune and longevity. The Crane was thought to live for 1000 years, in captivity red crowned cranes have been known to live for 75 years making it one of the longest lived birds. The red crowned crane is currently endangered due to loss if it's wetland habitat with less then 2000 individuals in the wild, about 950 of these being in Japan.
Shakudo is an alloy of gold and copper which can be treated to develop a black patina.