This charming miniature Silver Cockatoo is from our collection of fine Japanese Meiji-era metalworks. The Okimono doubles as a Koro as there is a removable panel on the birds back.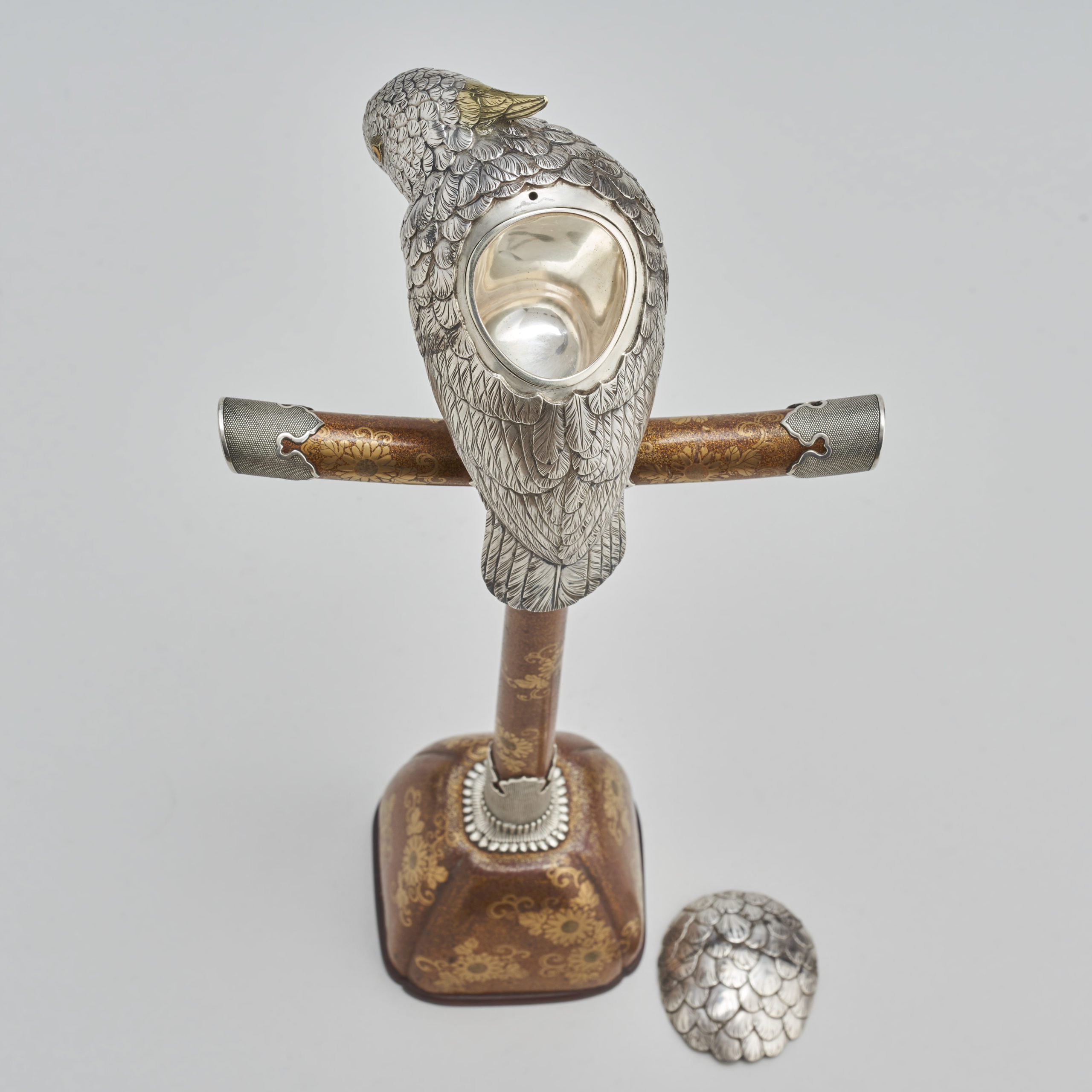 The details are intricately picked out in Gold, Bronze and Shakudo.
The bird stands on a luxurious lacquer stand. The bird measures 15cm in length from the top of its crest to its tail feathers.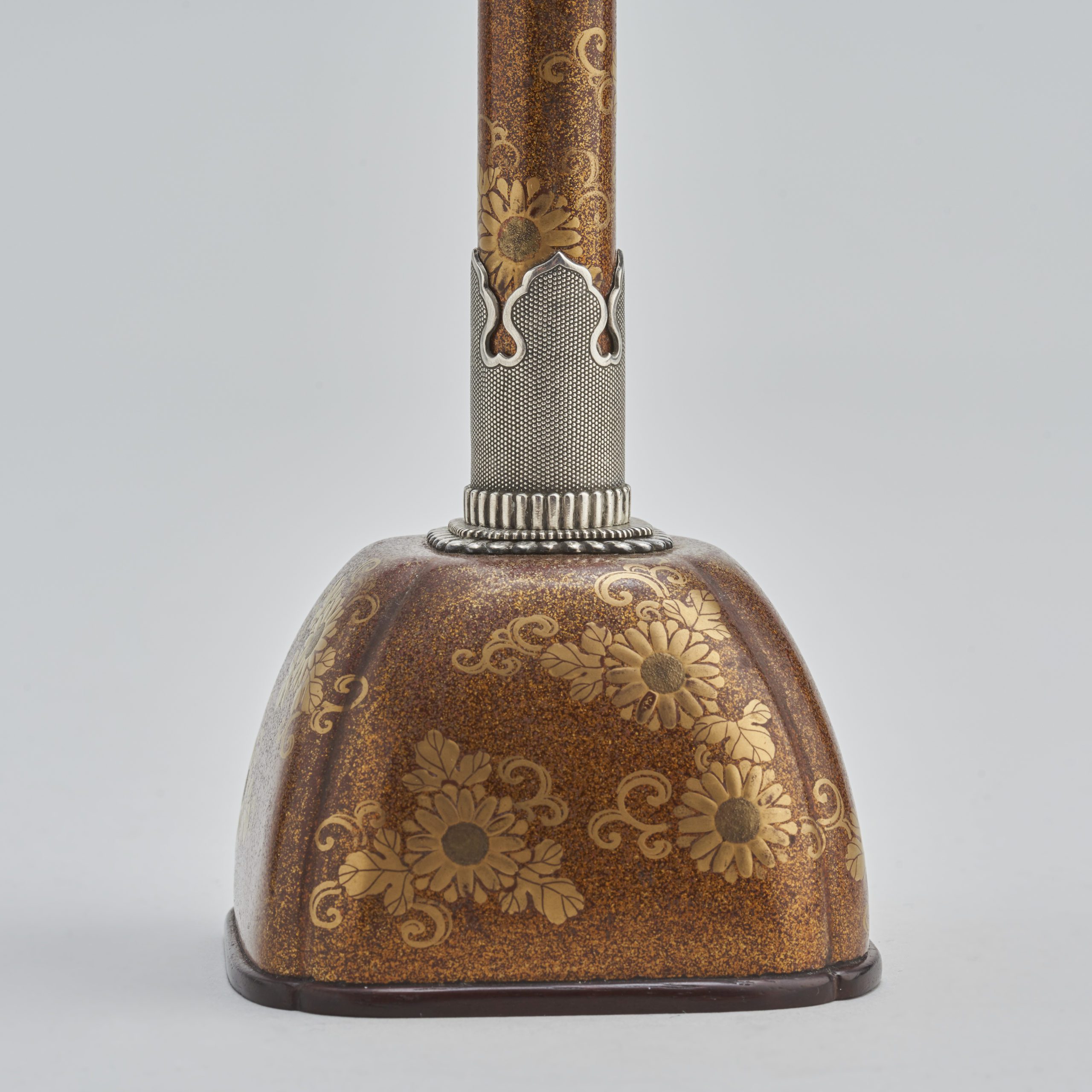 Condition is very good. Please feel free to contact us for further information.
Sulphur Crested Cockatoo
Cockatoos are a member of the parrot family native to Australia, New Guinea and Indonesia. They have a distinctive crest they can raise and lower at will, they are highly intelligent. And make popular if demanding pets. In Meiji period Japan, the Cockatoo was an expensive high status pet, they were much prized for their beauty and entertainment.