A beautiful Silvered Bronze statue of an eagle. The bird with outstretched wings ready for flight. The talons, beak and eyes with gilt and Shakudo decoration.
Standing on a naturalistic root wood base.
Signed to the underside of the tail feathers.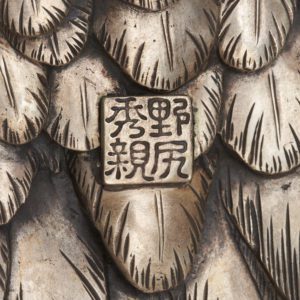 In good condition. Contact us for further information or to arrange a viewing.
Eagle
In Japan the eagle has represented the great power of nature since ancient times.