It certainly feels like it has been a long, cold, dark and wet Winter but finally the days are starting to get that little bit longer, the clocks have sprung forward and there is blossom on the trees. Spring has arrived and with it, a sense of renewed optimism and hope for the year ahead.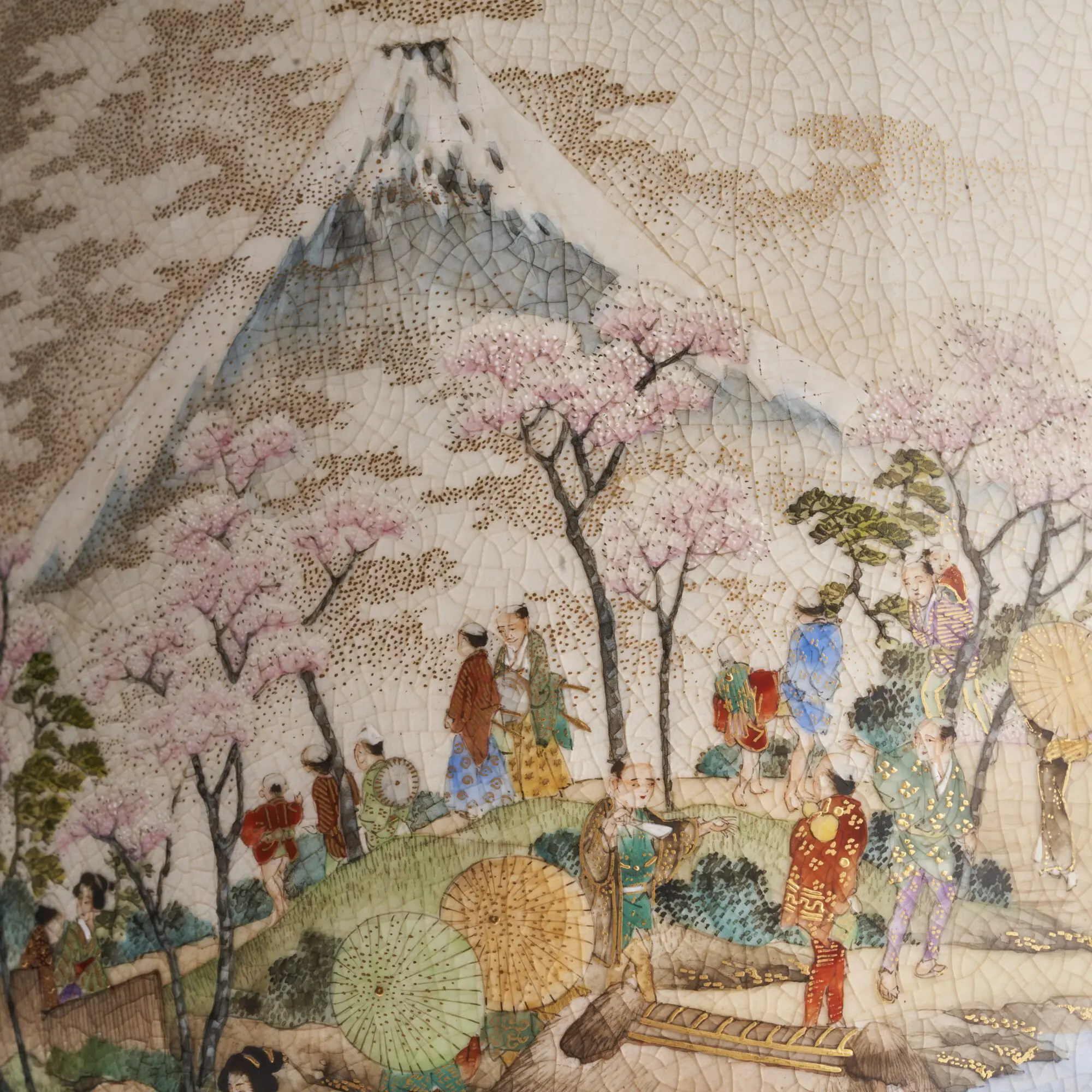 In this first newsletter of 2023 we shine a light on Benten (one of the Seven Lucky Gods of Japanese legend), we mark the "Raising of the Dragon's Head" Festival, celebrate the spectacular Japanese Cherry Blossom Season and explore the symbolism behind the Year of the Rabbit.
We also take a closer look at some of the Magical Meiji Art works and antique Chinese porcelain that have been added to our website over the last few weeks.
We hope you enjoy the read.
Kevin Page Oriental Art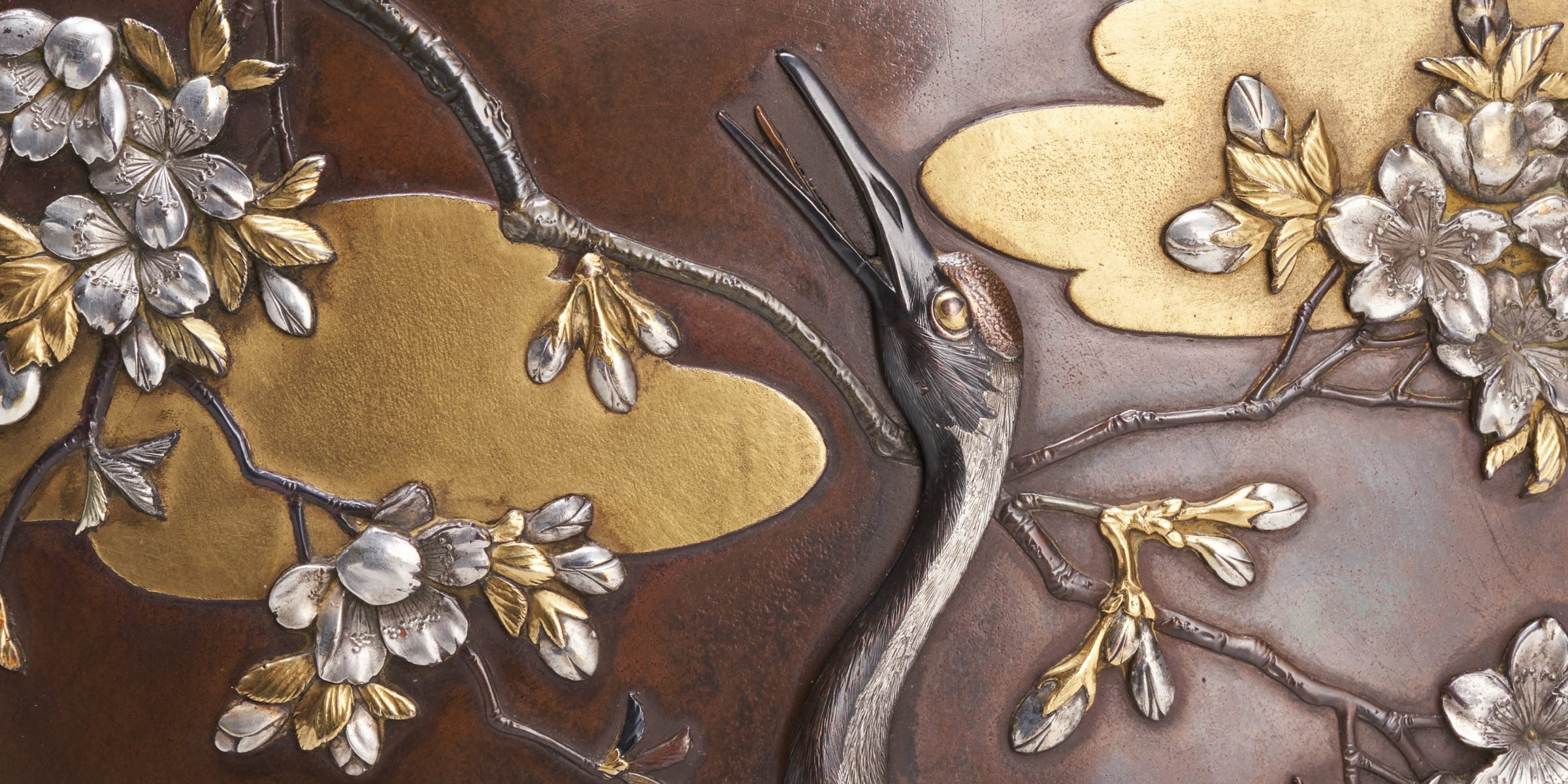 Fleeting Beauty: A celebration of the Japanese Cherry Blossom Season
Far from being just a beautiful, annually-occurring phenomenon, the Cherry Blossom Season carries an important historical and cultural significance in Japan.
Tourists travel from all over the world to witness the Sakura (Cherry Blossoms) and our short-read blog looks at the symbolism and rich traditions that have been inspired by this special time of year. We also selected some of the many pieces from our collection of Japanese Fine Art and Antiques that feature the Sakura. Click here for a closer look.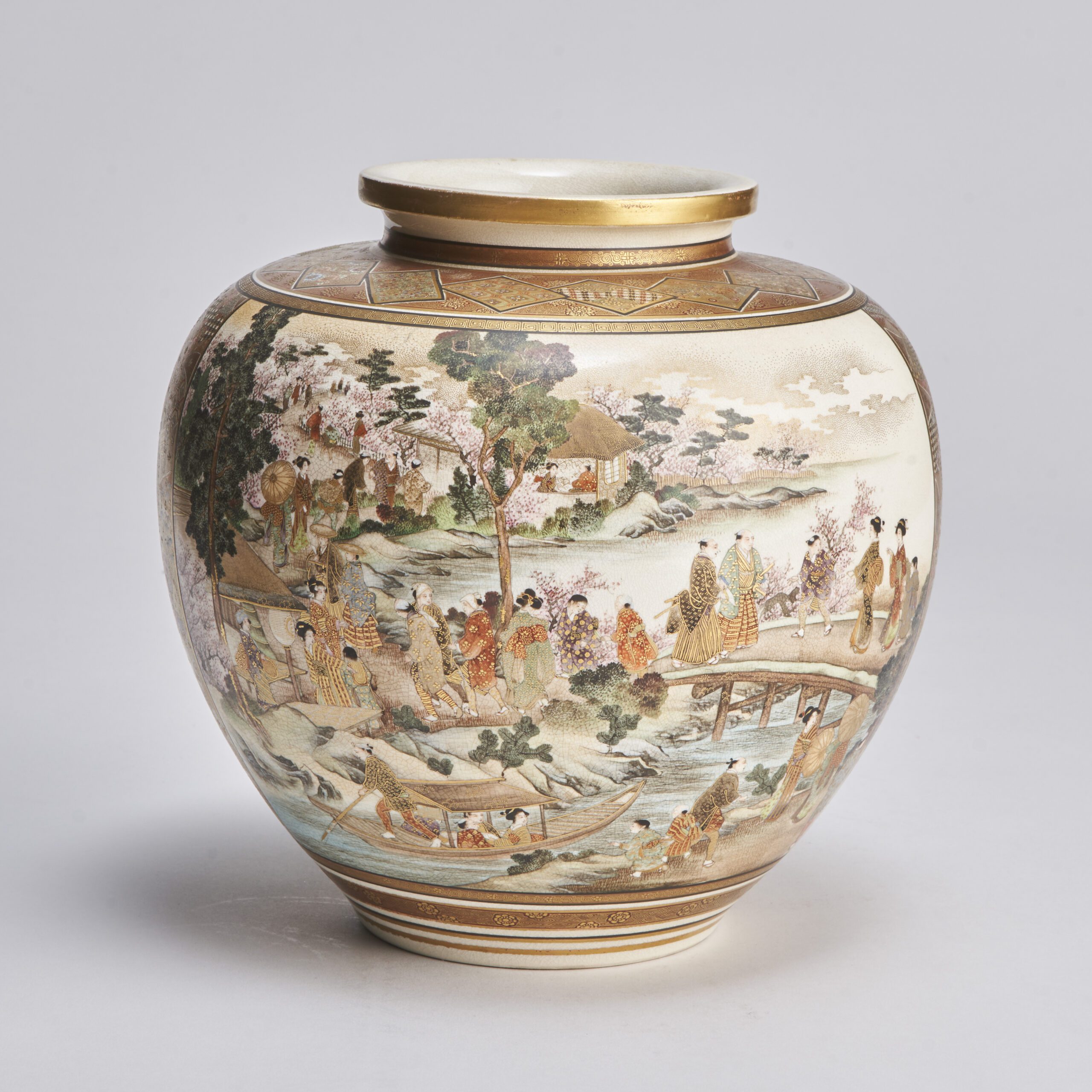 The legend behind the art: Celebrating Benten, one of the Seven Lucky Gods
In each edition of our Newsletter, we like to shine the light on a popular figure from Japanese mythology and back in February, as we celebrated International Women's Day, we wrote a short-read article about Benten (Benzaiten), the only female in the famous Seven Lucky Gods of Japanese mythology.
You can read the piece about the much-revered "Goddess of wealth, good fortune, rivers and water" by clicking here.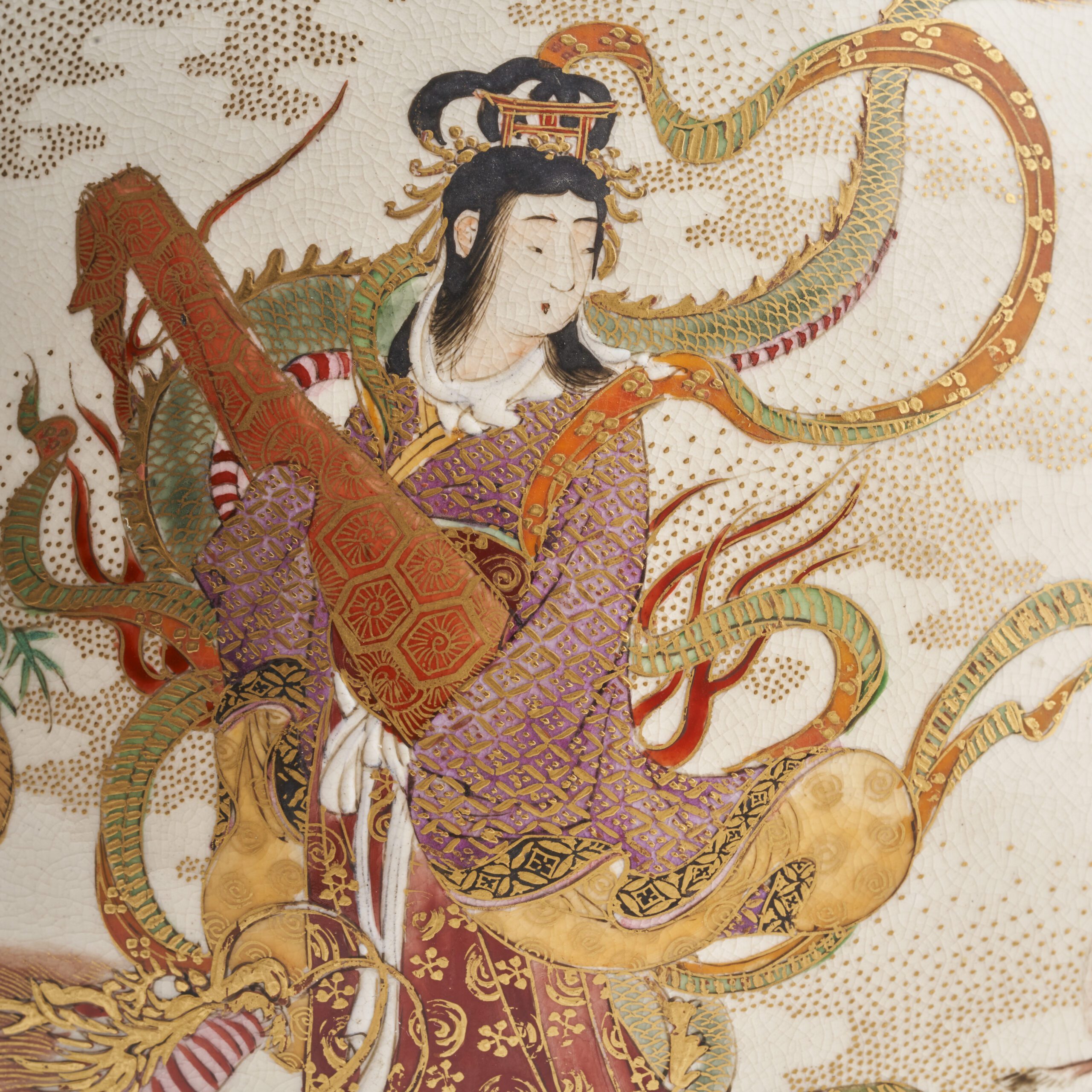 2023: The Year of the Rabbit
2023 is officially the Chinese Year of the Water Rabbit and in January billions of people around the world celebrated the New Lunar Year. Steeped in symbolism, you can read about the qualities that the Water Rabbit brings along with how the Chinese Lunar Year is celebrated by clicking here.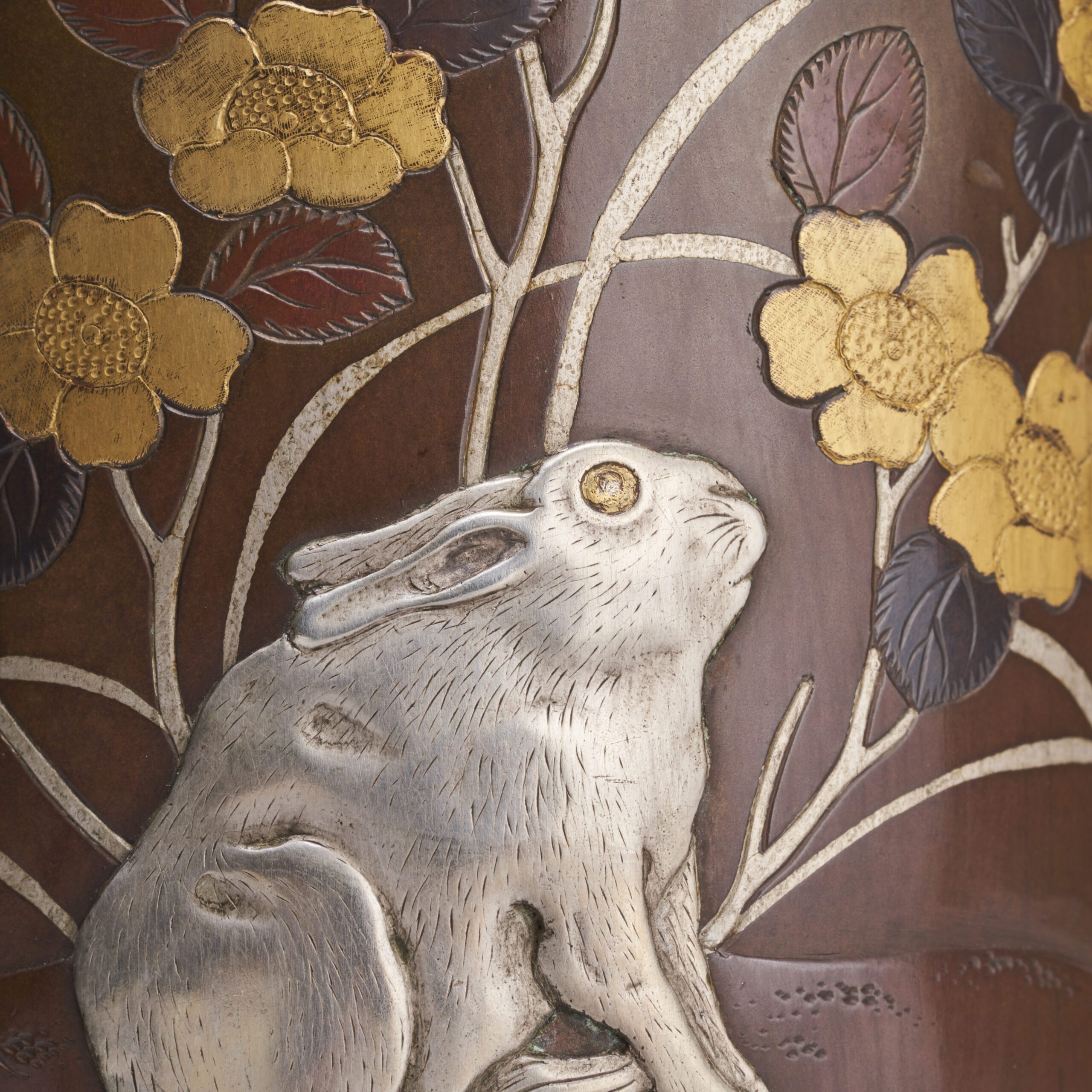 Longtaitou: Raising of the Dragons Head
February saw the "Longtaitou" or "Raising of the Dragons Head Festival." With links to astrology and traditional agricultural customs, we took a look at the meaning behind this annual celebration. You can click here to read more about it.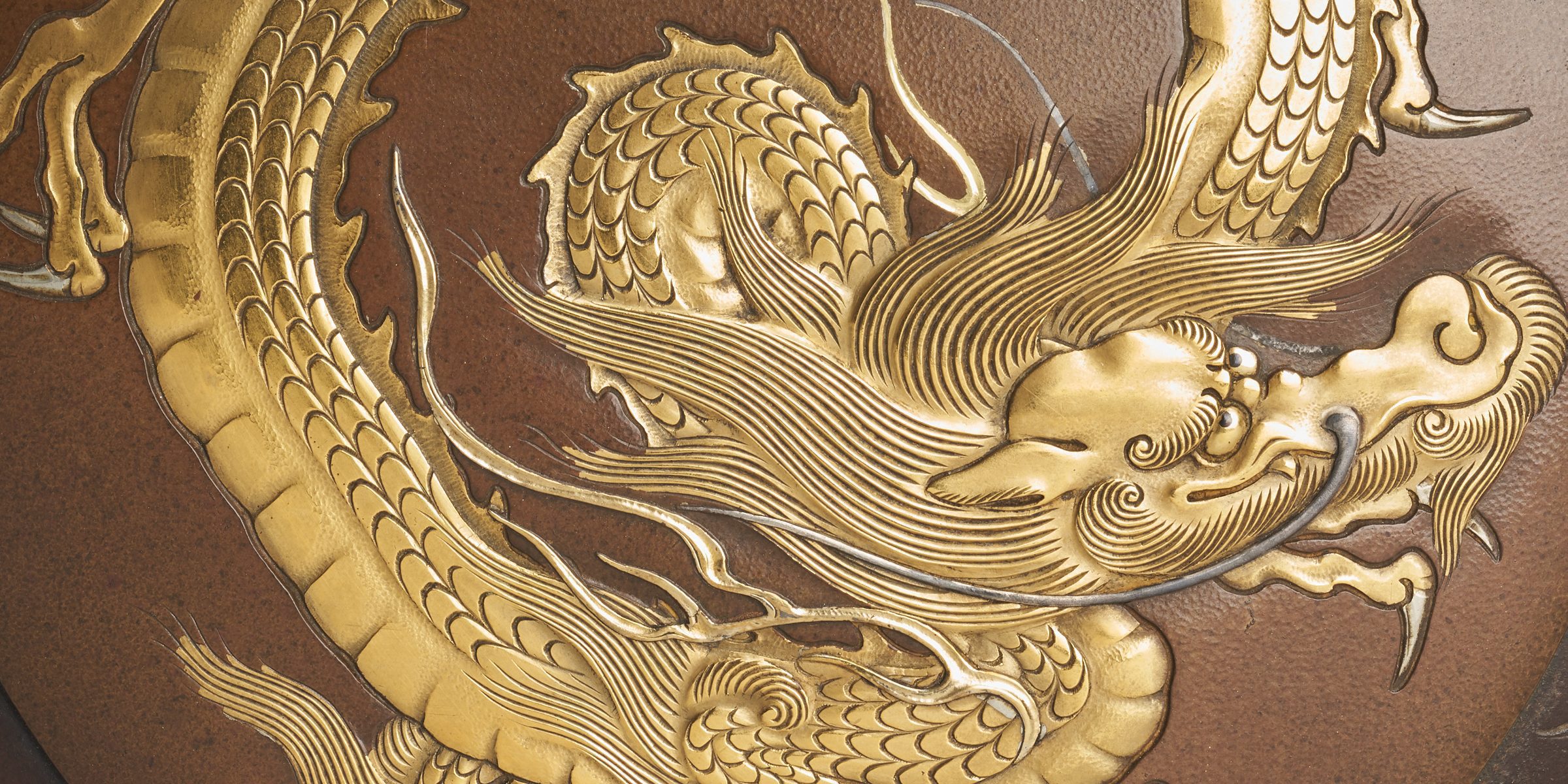 A look inside the Gallery:
Each month we add fascinating new pieces to our website and since our last Newsletter in December, we have introduced some spectacular lacquered Okimono, some wonderful 18th and 19th Century Chinese porcelain, a selection of fine Meiji-era metalware and some beautiful Japanese ceramics. Click here or on any of the below images to take a closer look at all the recent additions to our online gallery.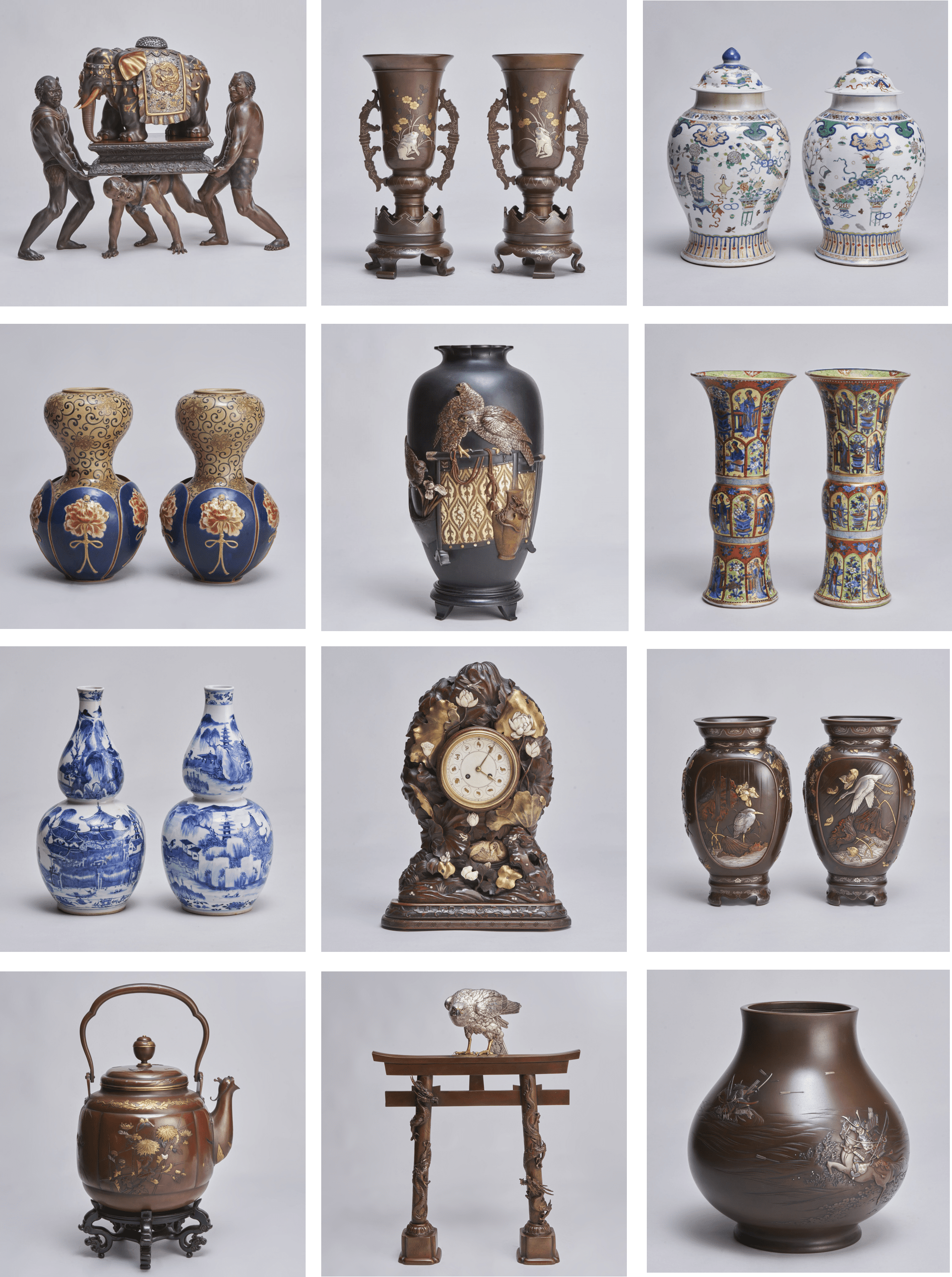 Open for Business
As much as we are very proud of ever-growing online presence, we know that there is nothing quite like visiting a gallery in person. A photograph or a video can never truly replace the experience of seeing an object in the flesh, handling it or enjoying the feeling of being surrounded by precious antiques and fine art.
We are open Monday to Friday, 1030 to 1630 and on Saturdays by appointment only. Click here to make an appointment.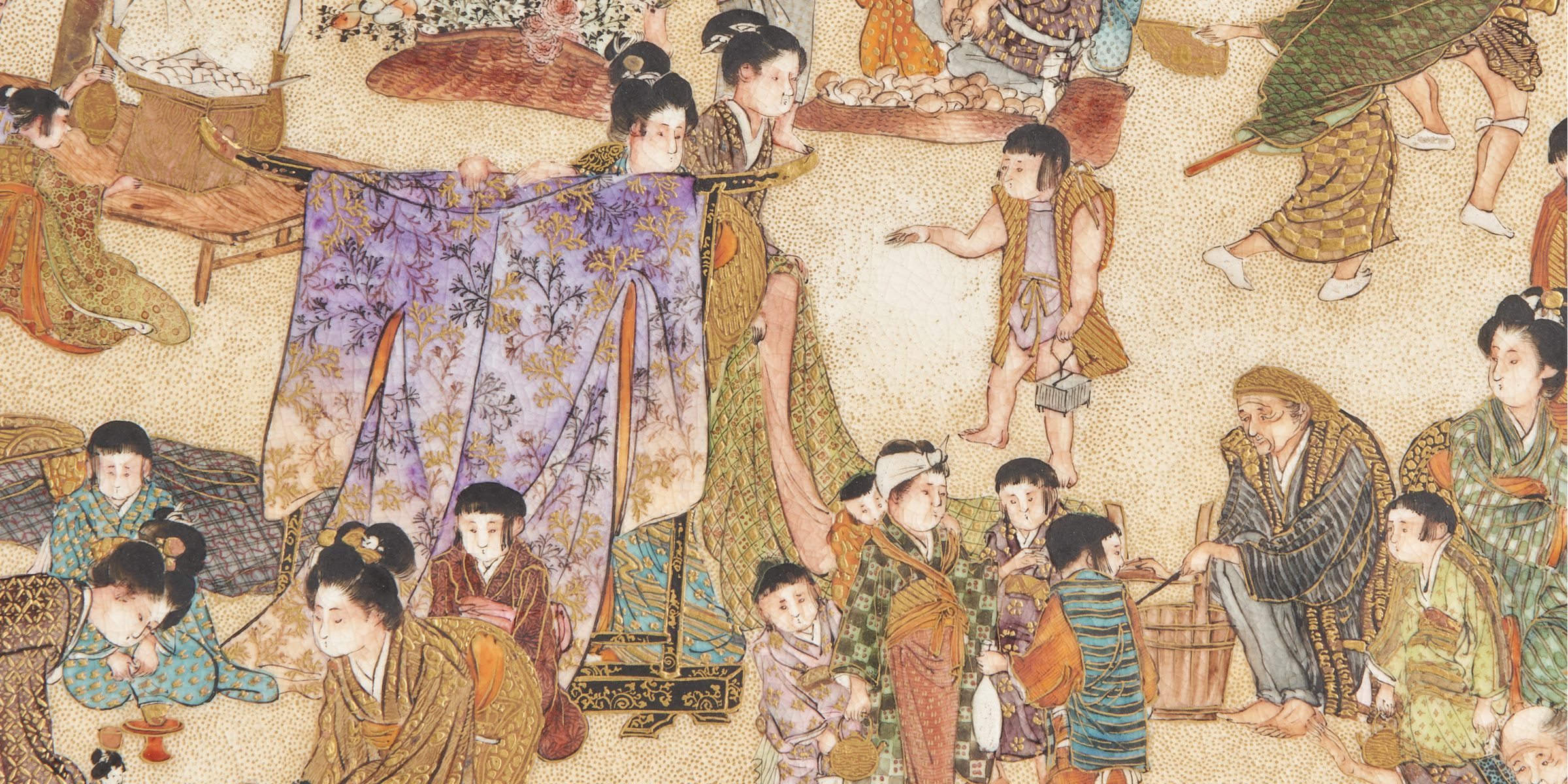 Follow us on Instagram
Join our ever-growing community of over 3,100 Instagram followers for regular updates and fascinating insight from our collection of Chinese and Japanese Fine Art and Antiques. We regularly receive complimentary feedback about our stories and posts and our Instagram feed is a great way to learn about Oriental Art as well as to stay up to date when new pieces are added to our website. You can find us @kevinpageorient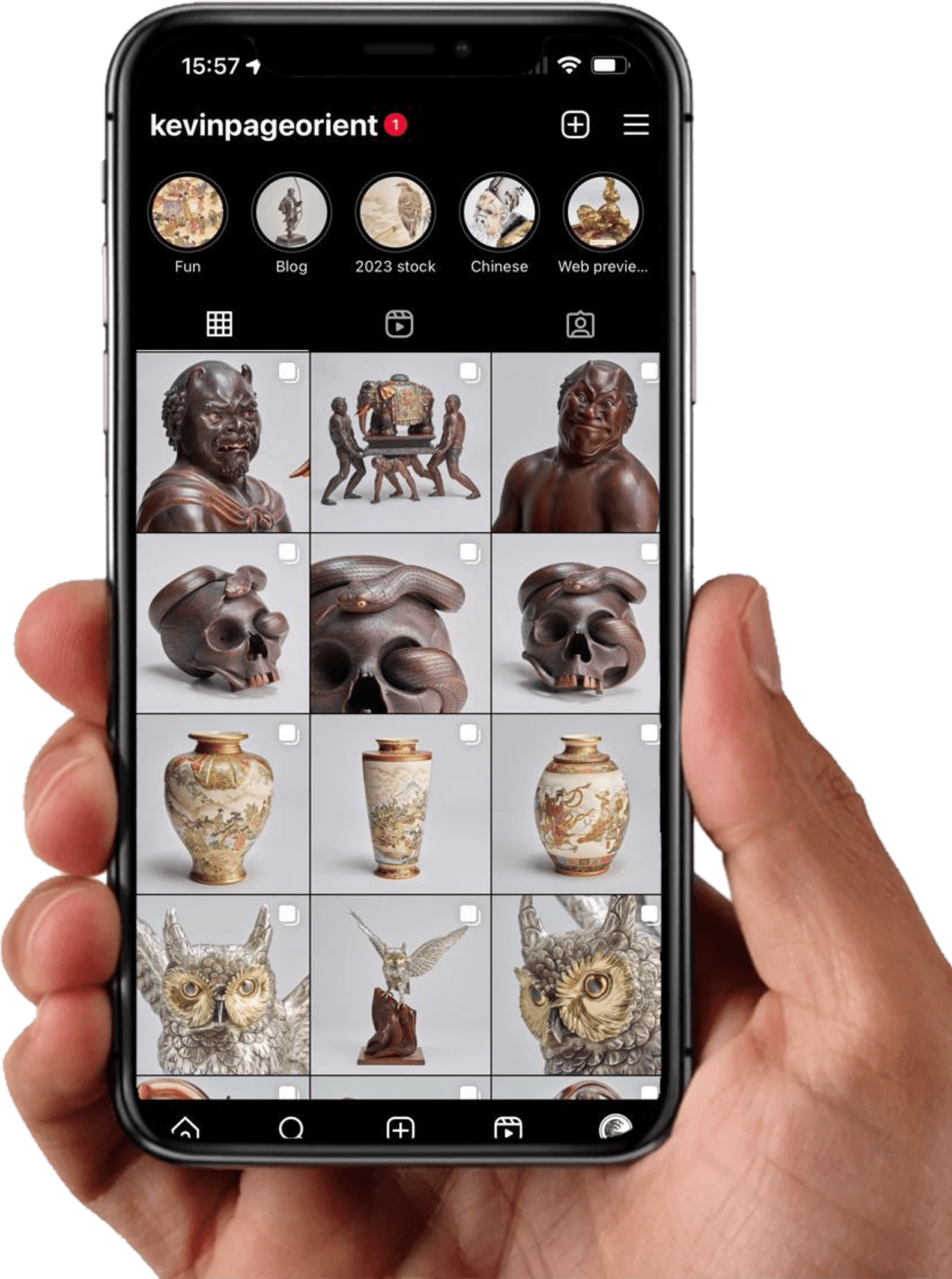 May be of Pinterest
Following a recent wave of interest from leading Interior Designers, we recently joined the creative network that is Pinterest. You can view and stay up to date with our board by clicking here.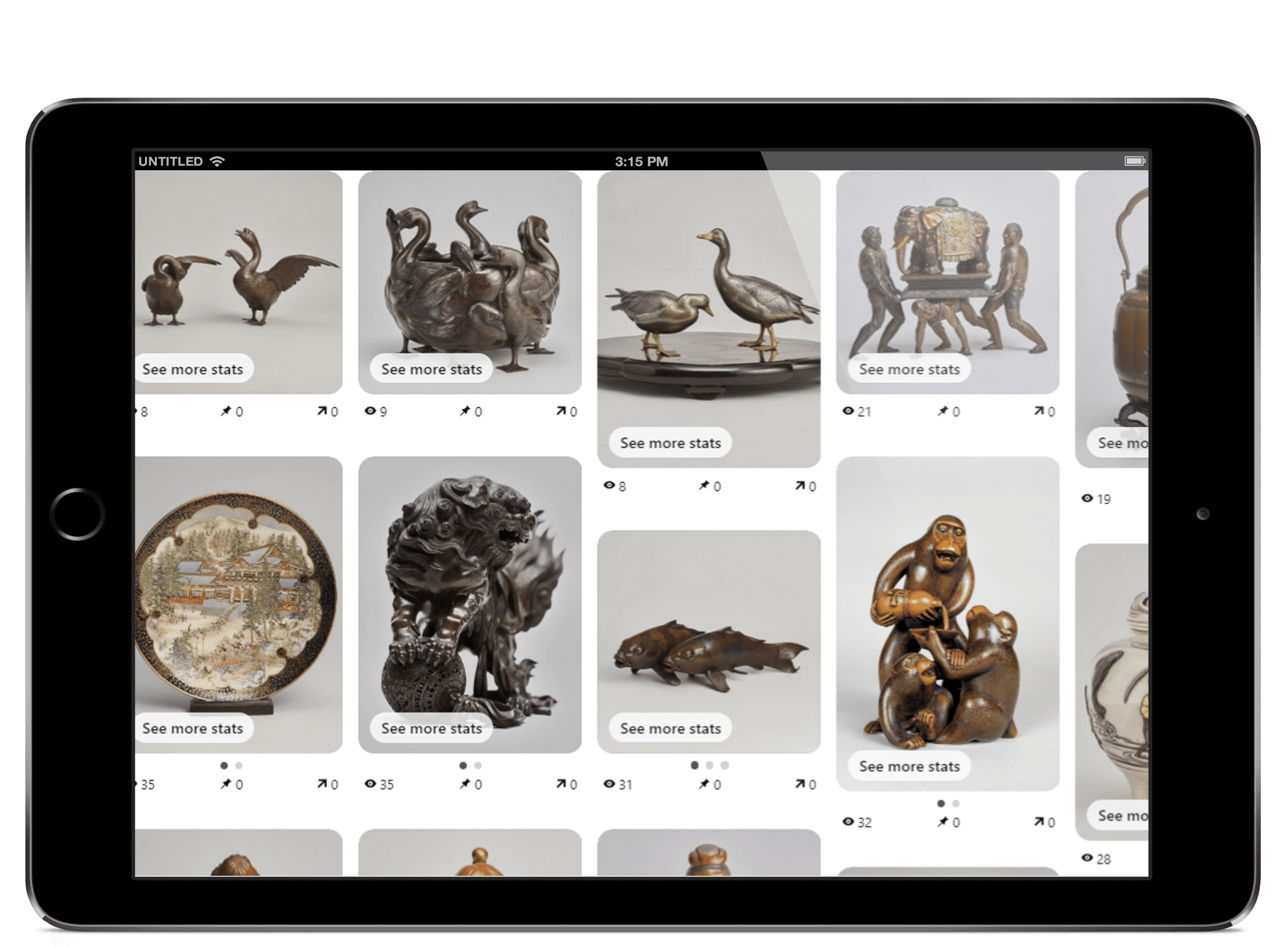 We hope you enjoyed our Spring Newsletter. If you missed any of the previous editions, you can read through the online archive on our website by clicking here. Until next time, we thank you for your support and custom.
Warm Regards
Kevin Page Oriental Art