A 19th century Japanese satsuma vase with finely painted decoration of figures on a jetty waiting to get a boat to the foot of mount fuji. The pilgrims are dressed in their finery for the journey and are prepared for the weather with their kasa (straw hats). The neck and foot decorated with geometric designs and stylised phoenix.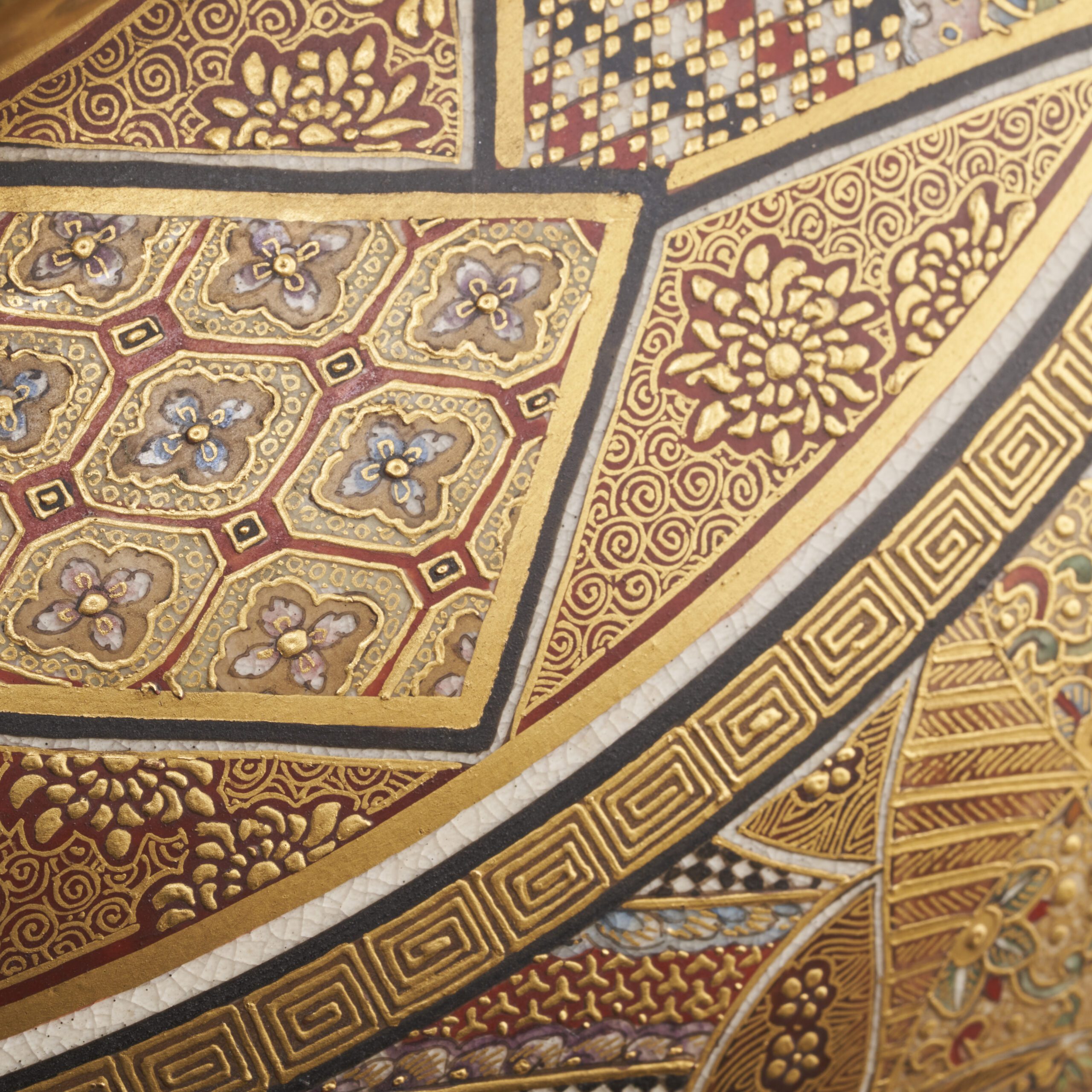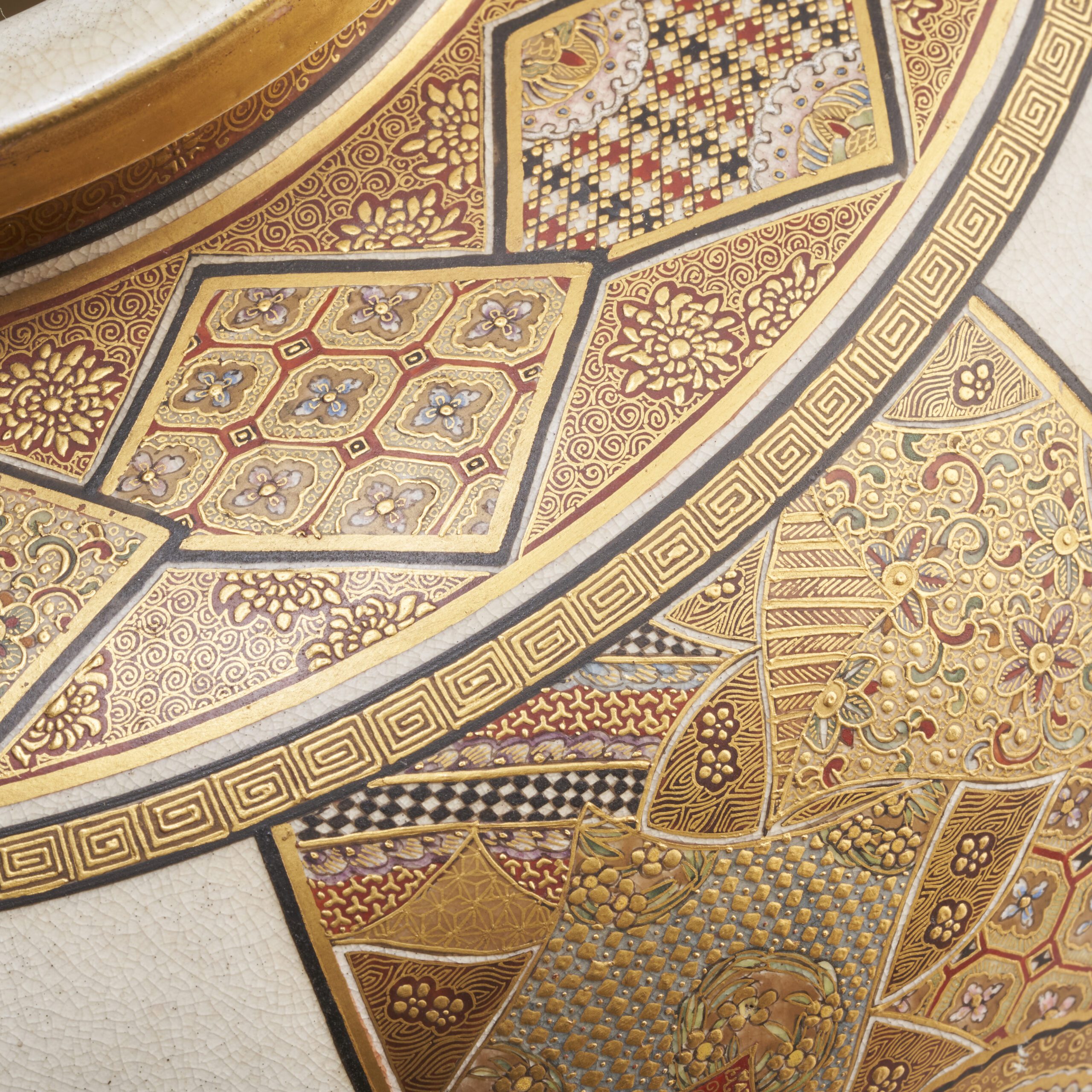 Signed Ryozan, Yasuda with Shimazu crest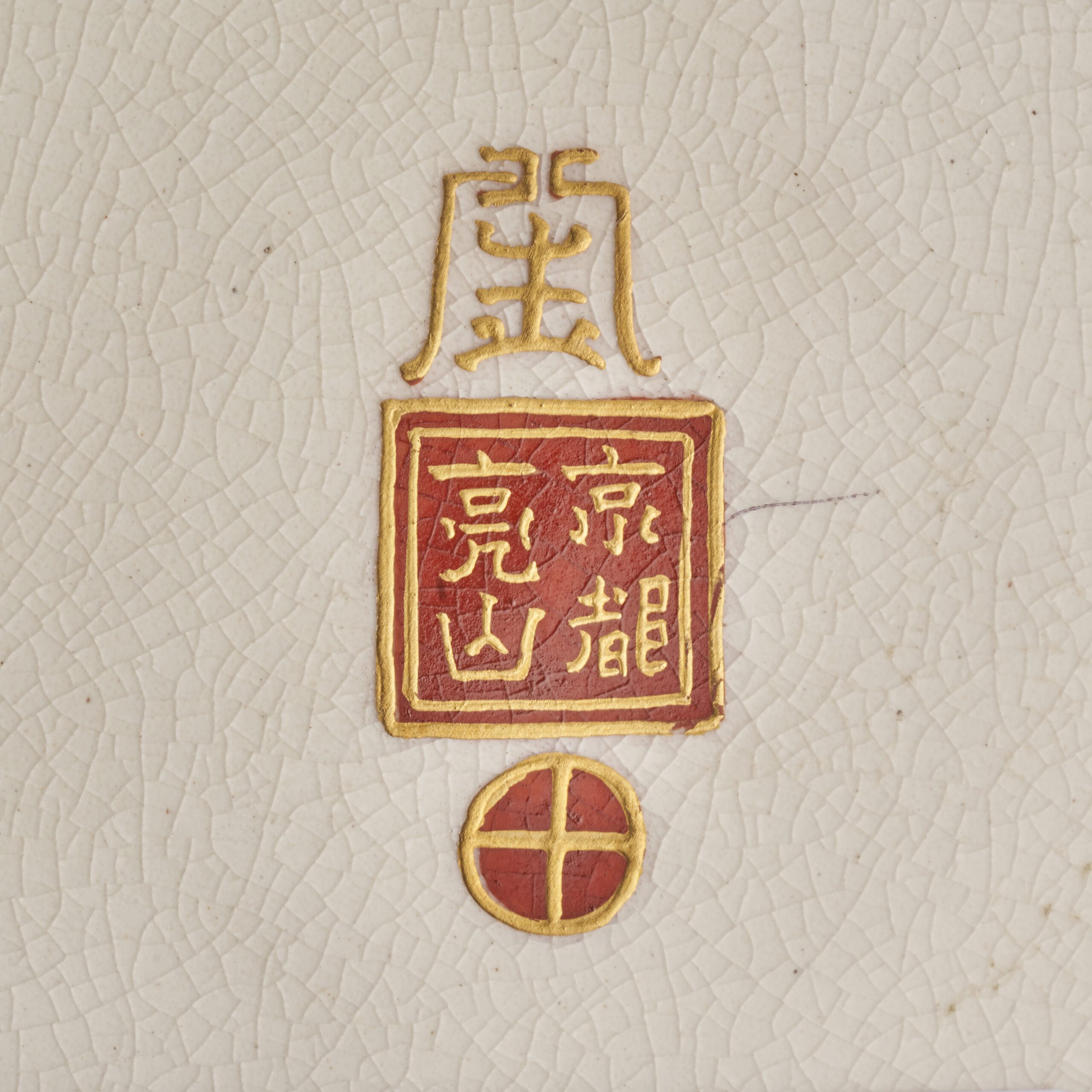 Contact us for additional images or to arrange a viewing.
Mount Fuji
Fuji is a stratovolcanic mountain, it is 3775 metres tall and the 35th tallest mountain in the world. It is praised for it's attractive symmetry which has made it the subject of many poems and works of art. It is an important symbol of Japan and has huge significance in the Shinto religion, there are many shrines at the base and on the ascent of Fuji, they honour Princess Konohanasakuya the Kami (Deity) whose symbol is cherry blossom.
Yasuda Company
Yasuda were a Kyoto based satsuma company active during the Meiji Period (1868-1912) they had many famous artists working for them including Ryozan and Hozan.
Ryozan
Ryozan was the head artist at the Yasuda company, he was active during the Meiji period and is regarded as one of the greatest satsuma artists, his work ranges in size and shape but always has a fine painterly quality to the decoration, faces are rendered with particular skill.