A fine pair of large Bronze and multi-metal vases by the Miyao Company. One vase depicts Gama Senin whilst the other shows Tekkai Senin and his spirit form.
On the reverse of each vases, large panels show sparrows flying amongst flowers and foliage.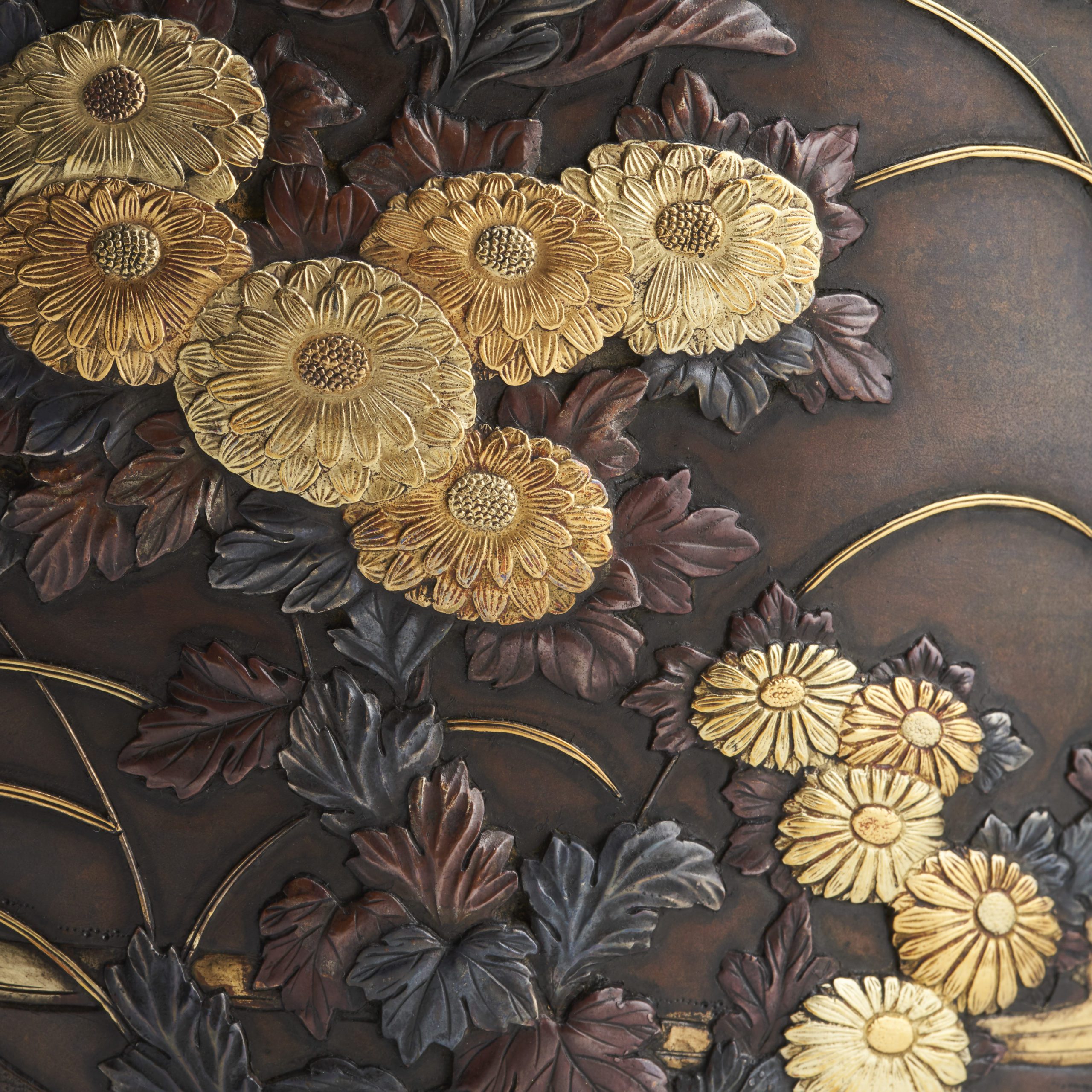 The neck of each vase decorated with Inlaid butterflies.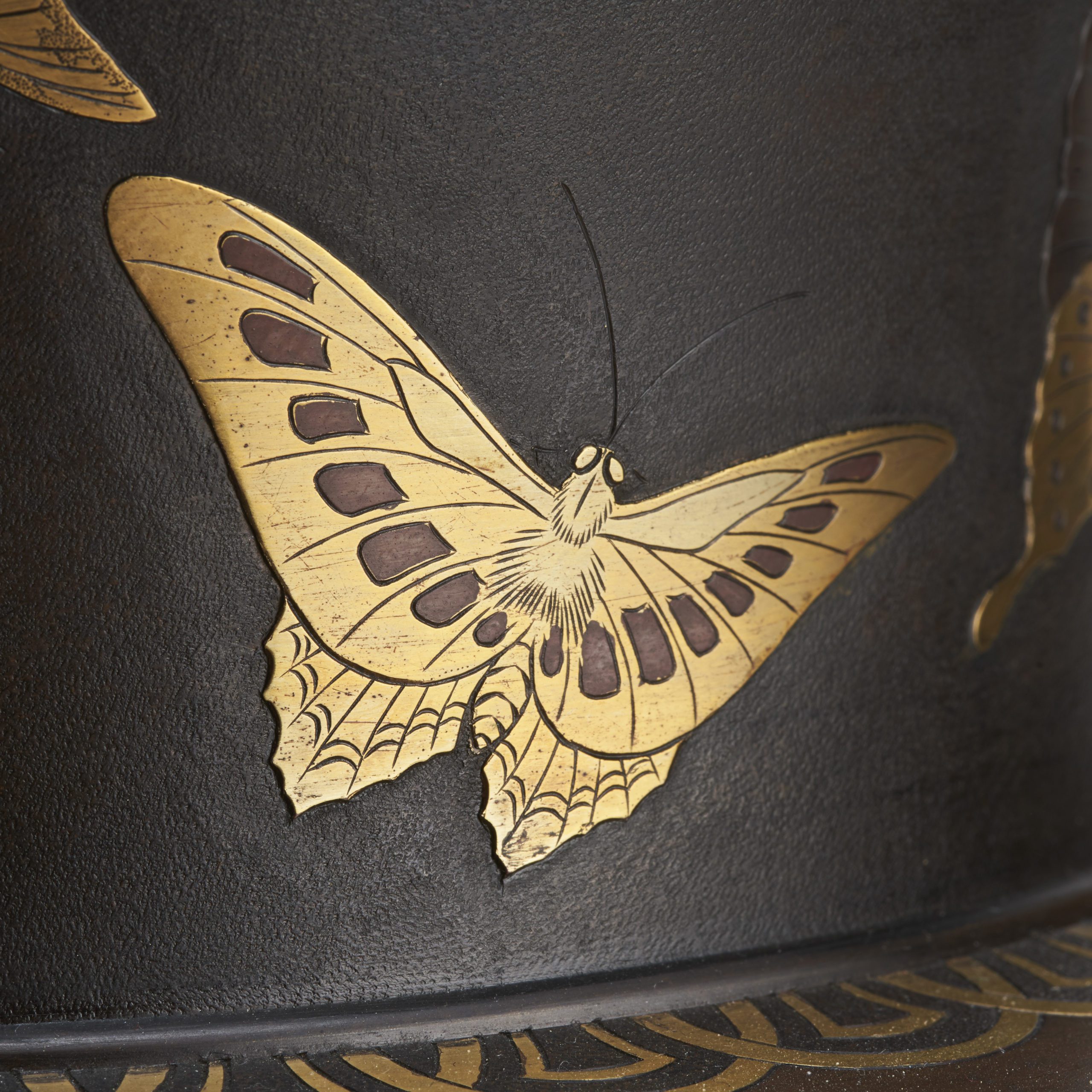 On the main body of each vase and between the panels are prancing celestial birds.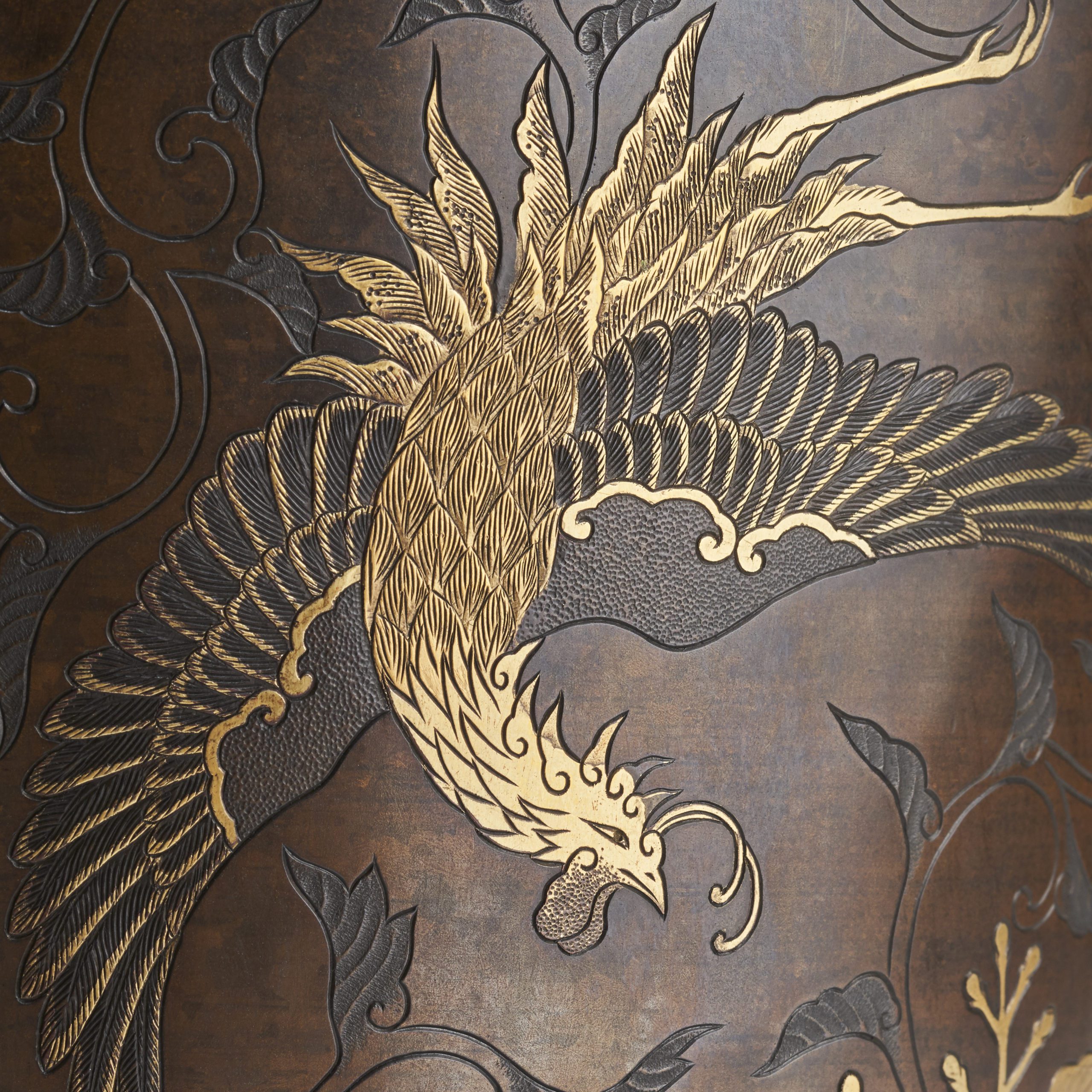 Both vases bear the Miyao mark in a Gold tablet.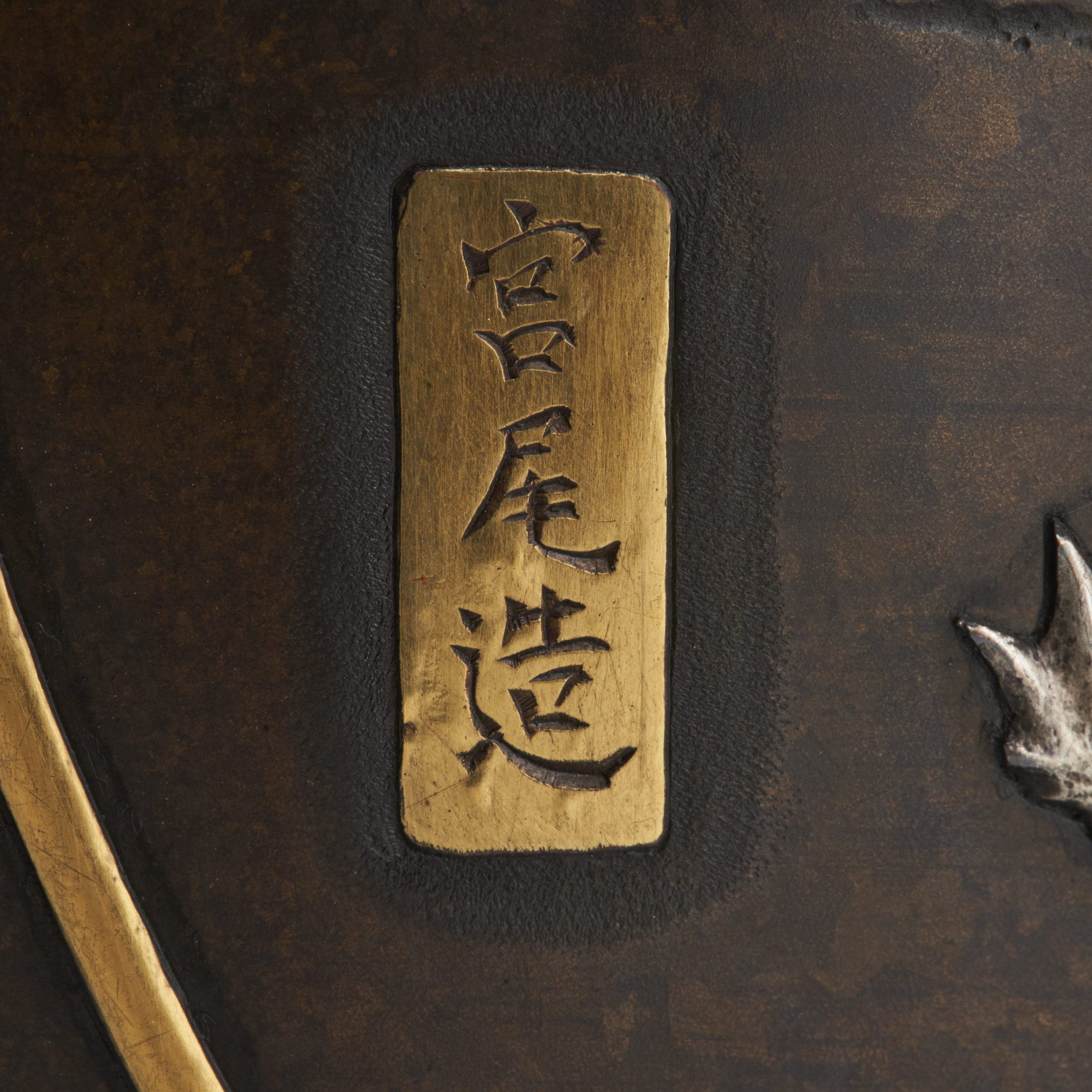 Condition is very good. Please feel free to contact us for further information.
Gama Sennin
Gama Sennin translates as 'Toad Immortal' and as such he is almost always seen with at least one toad.
He is based on the 10th century Chinese alchemist, Liu Hai, who learned the secrets of immortality from a great three legged toad. He is a master of healing and herbs and has the ability to transform into a toad as well as fly, and release his spirit from his body.
Tekkai Sennin
Tekkai Sennin is a character from Japanese legend, he is an immortal with the power to leave his body and travel in spirit from.
One day he left his body and asked his apprentice to burn it if his spirit did not return within seven days. The apprentice's mother dies so he burned Tekkai's body and returned home for her funeral. Left with no choice upon returning Tekkai had to inhabit the body of an old beggar found by the side of the road. He is often pictured with a gourd and sometimes his companion horse.