A dramatic, large Bronze Okimono of a tiger. Beautifully detailed with pronounced patination to the stripes on the body, and out-stretched claws. The beast has one front leg raised and is looking upwards with her mouth open as if letting out a roar.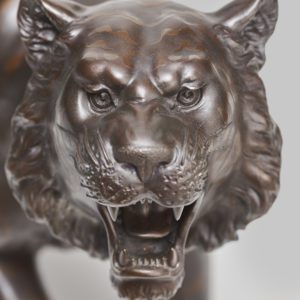 Extraordinarily defined stripes to the Tigers body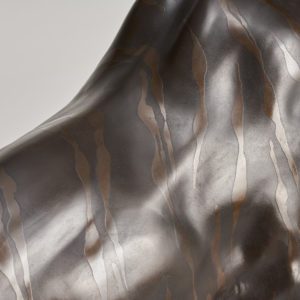 Ariel view showing the impressive muscular form of the beast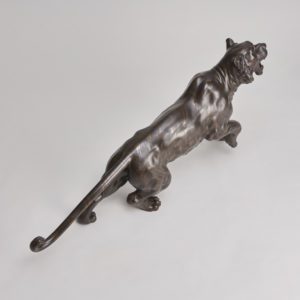 Condition: Excellent
Don't hesitate to contact us for additional information or to discuss the price.
Tiger
In China the Tiger is a much revered animal, given the title of the King of all Beasts, it is feared and respected and symbolises