This charming and inquisitive female elephant stands with her trunk raised and front left foot forward to appear like she is walking.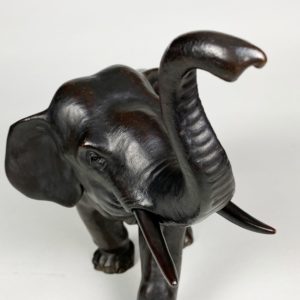 Tusks made of Bronze also, this finely made piece is from the celebrated studio of the Maruki Company and bears the signature of Atsuyoshi as well as the Maruki mark.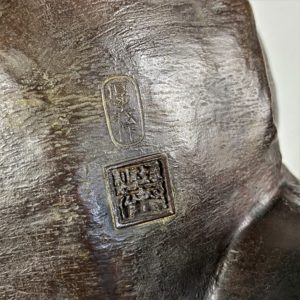 Condition is great. Please contact us for any enquiries, additional photographs.
Maruki
The Maruki company was active during the Meiji Period (1868-1912) in Japan, they stand out for the quality and weight of their okimono and are know for producing fine bronzes of animals.