This large, eye-catching pair of Mandarin vases date from the 18th Century and are offered as part of our collection of Antique Chinese ceramics.
Intricately painted with vibrant oranges, blues, pinks, greens, purples and golds, the panels on the main body depict civilised noble men and women relaxing with fans, domesticated pets and games in pavillions. Boats bob calmly in the lake behind them
These scenes are framed by delicate foliage, blossom, berries and buds.
Gold and orange handles in the form of dragons on each side of the neck.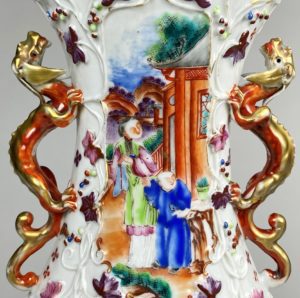 The covers with highly decorative dogs sitting obediently to attention.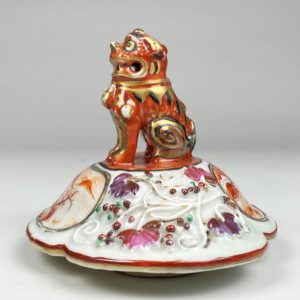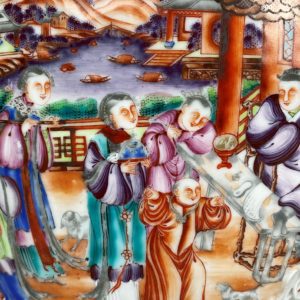 Condition: Good condition. Some sympathetic restoration has been carried out to minor cracks and lid chips. Don't hesitate to contact us for more information or to arrange a viewing.