A beautiful Okimono dating from the reign of Emperor Meiji, (1868-1912) and depicting a Japanese Shinto Priest. His arms outstretched, holding a fan and standing on an ornate Oriental hard wood stand.
The priest, wearing vestments adorned with onlaid gilt Mon and depicting dancing Cranes.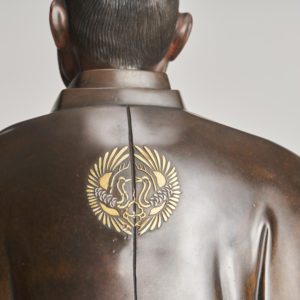 He has a Tanto at his waist and a fan in his right hand.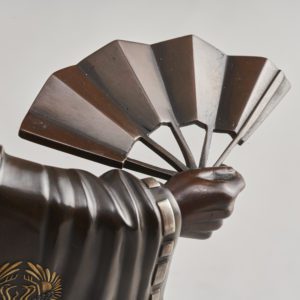 He has a welcoming, wise expression on his face.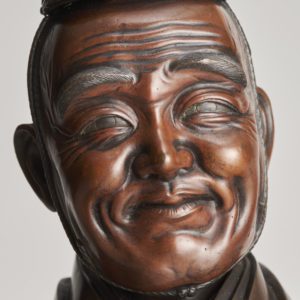 He stands on a decorative, well-matched Oriental hard wood stand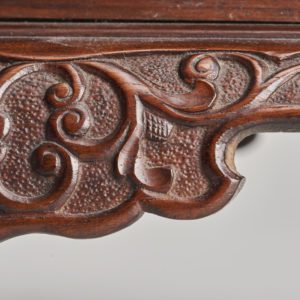 This piece is in wonderful condition, but please do not hesitate to contact us if you would like additional photographs, a video tour or to come for a viewing.