A beautiful Japanese, late 19th Century Iron vase with Gold and Silver inlaid and onlaid decoration. The vase with four sides. One depicting a Dragon coiled around the blade of a sword while turbulent waters thrash around him. The panel to the left depicts a Shachichoko (Dragon fish) in the same waters. Beautifully crafted and in excellent condition, please feel free to contact us for further information.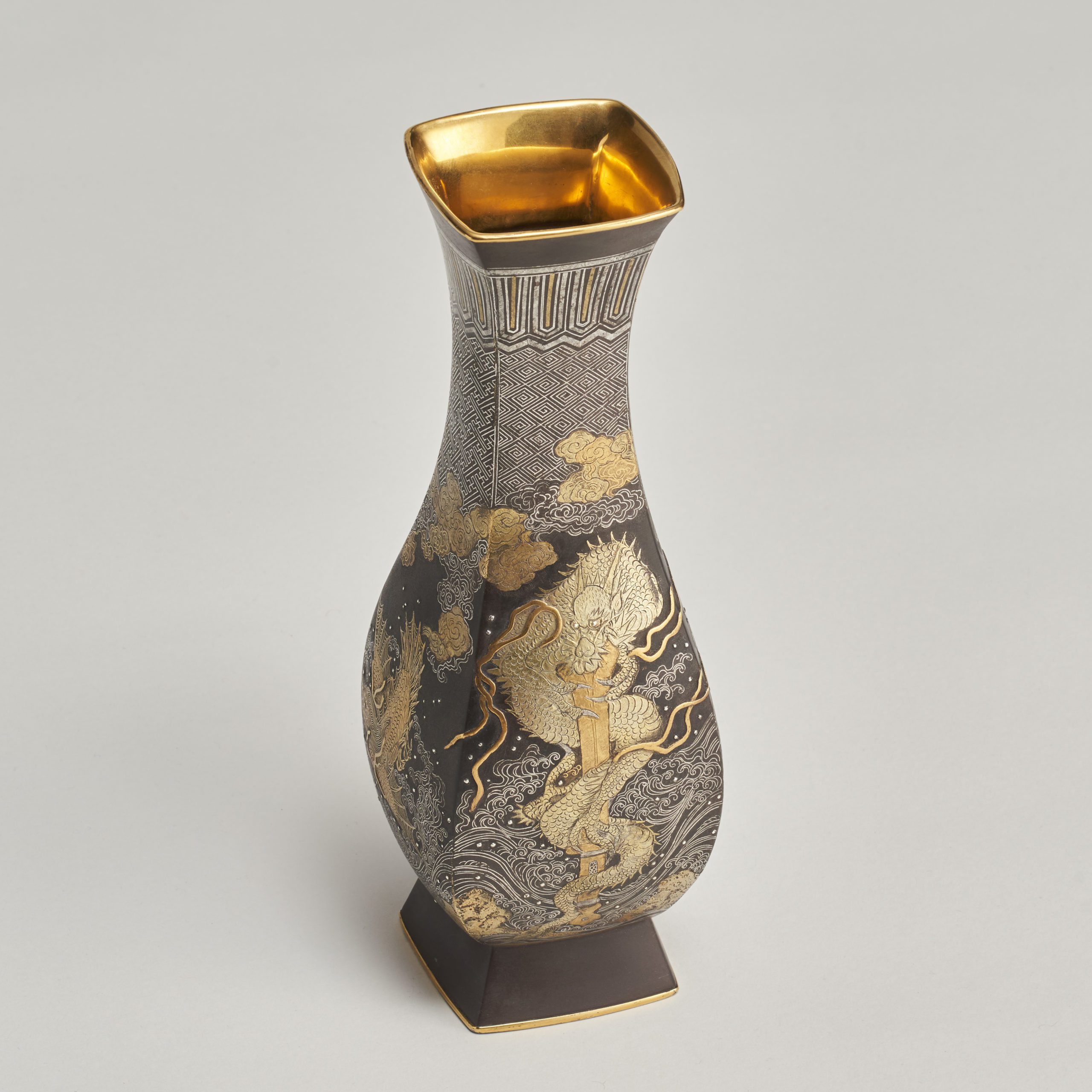 Shachihoko
The Shachihoko (or Sachi) is a type of mythological fish in Japanese folklore, it is said to have the head of the tiger and the body of the carp. It often has dragon- like features, such as horns or whiskers. It was believed that the fish could summon rain, so they often adorned flammable wooden castes and temples.
Dragon
Dragons are hugely significant in Asian culture. Known as the Ryu or Tatsu in Japan, they are closely related to the Chinese Long and Korean Yong.  Like all Asian dragons they lack wings and are serpent-like in form. The Japanese dragons rarely fly and usually reside in or near the sea and other bodies of water.
Japanese dragons have positive symbolism. They are good and represent wisdom, generosity and they are portrayed as using their powers to help mankind. (Unlike the Dragons of Western mythology.)
Generally you can tell a Chinese dragon from a Japanese by counting the toes, a Chinese having four or five and a Japanese having three.