The UK government recently reintroduced the "Wearing of Masks" rule in retail environments and that is something that we are happy to support to help protect the health and safety of our staff, customers and partners.
We have an ample supply of masks and hand sanitiser at our Islington Galleries and we are open (by appointment) Monday to Friday 11am – 430pm. You can contact us here to arrange your visit.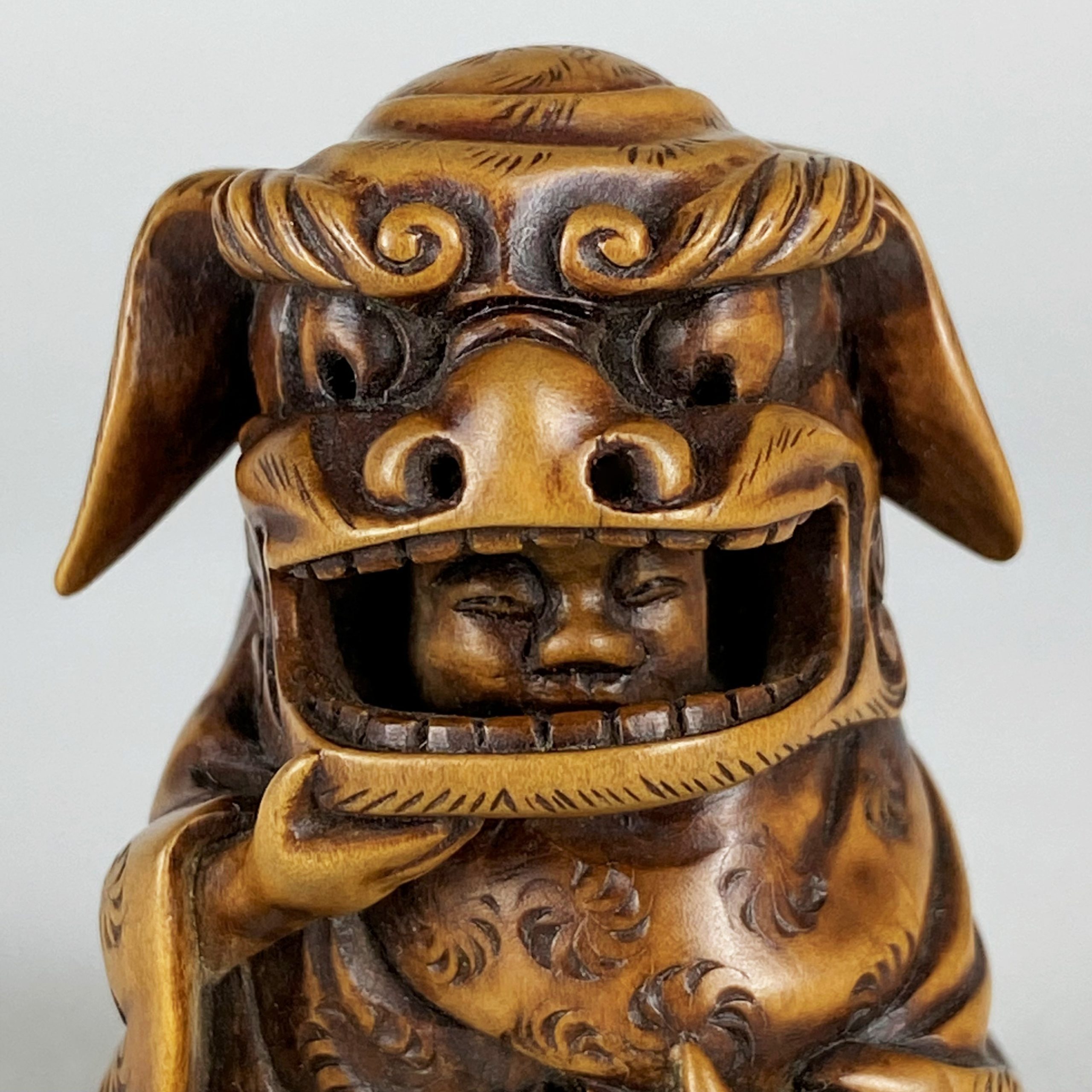 Masks can be fun. Click the image to see more information about this charming Netsuke
If you are unable to visit us in person, you will find a selection of over 400 pieces from our collection of Chinese and Japanese Fine Art and Antiques on these pages and we would also be happy to arrange Online Video Viewings if there are any objects that you have a specific interest in.
Stay safe!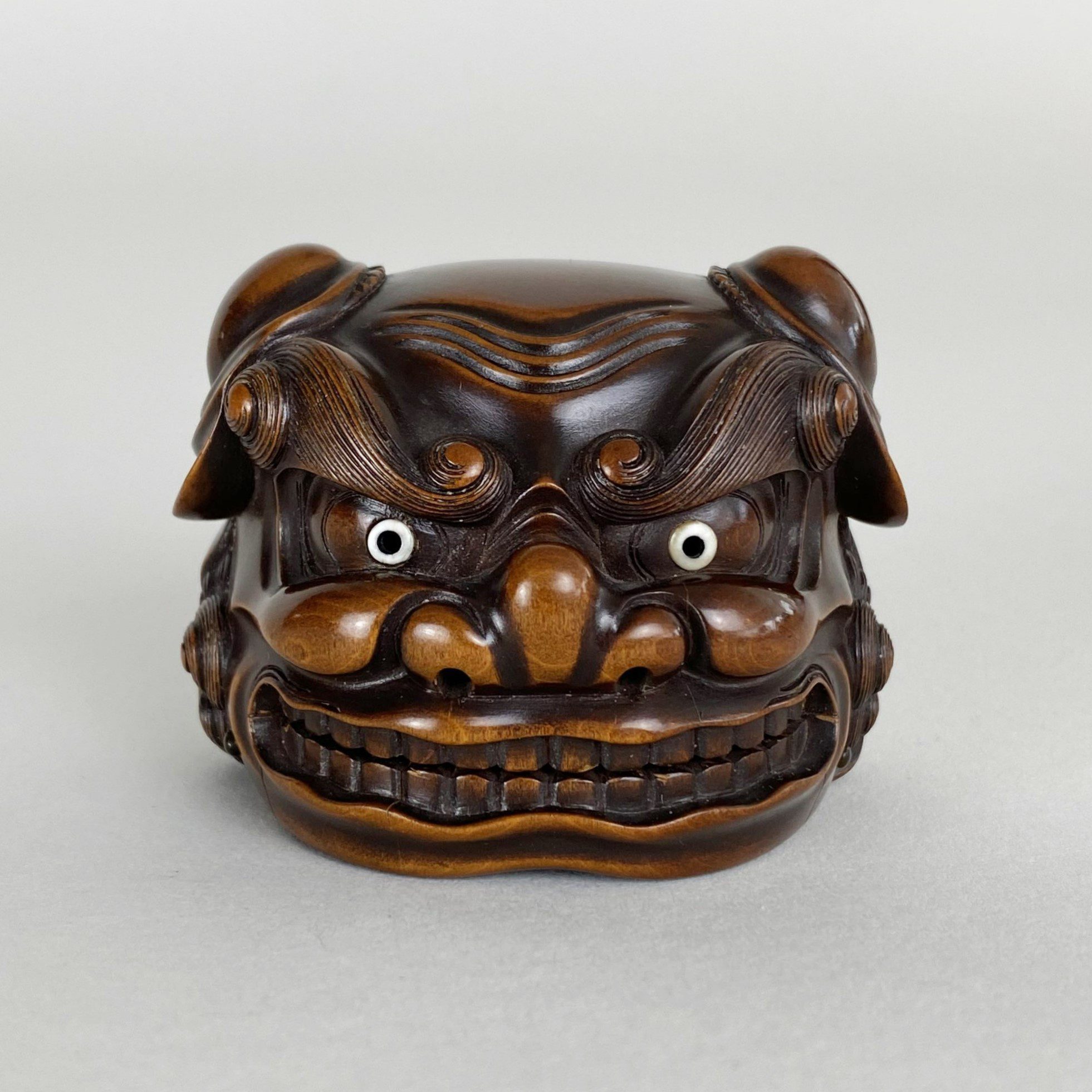 Another (recently sold) amusing Netsuke with a surprising side to it. Click on the image to get a better view.