From our collection of Japanese Meiji-era (1868 – 1912) metal ware, this large Bronze figure of a Lion Dog. The dog with Gold patinated eyes sits obediently but has his mouth open wide and sharp teeth showing.
A small plate in the back can be removed so the Okimono can work as a functioning Koro.
Offered in excellent condition. Please feel free to contact us for further information.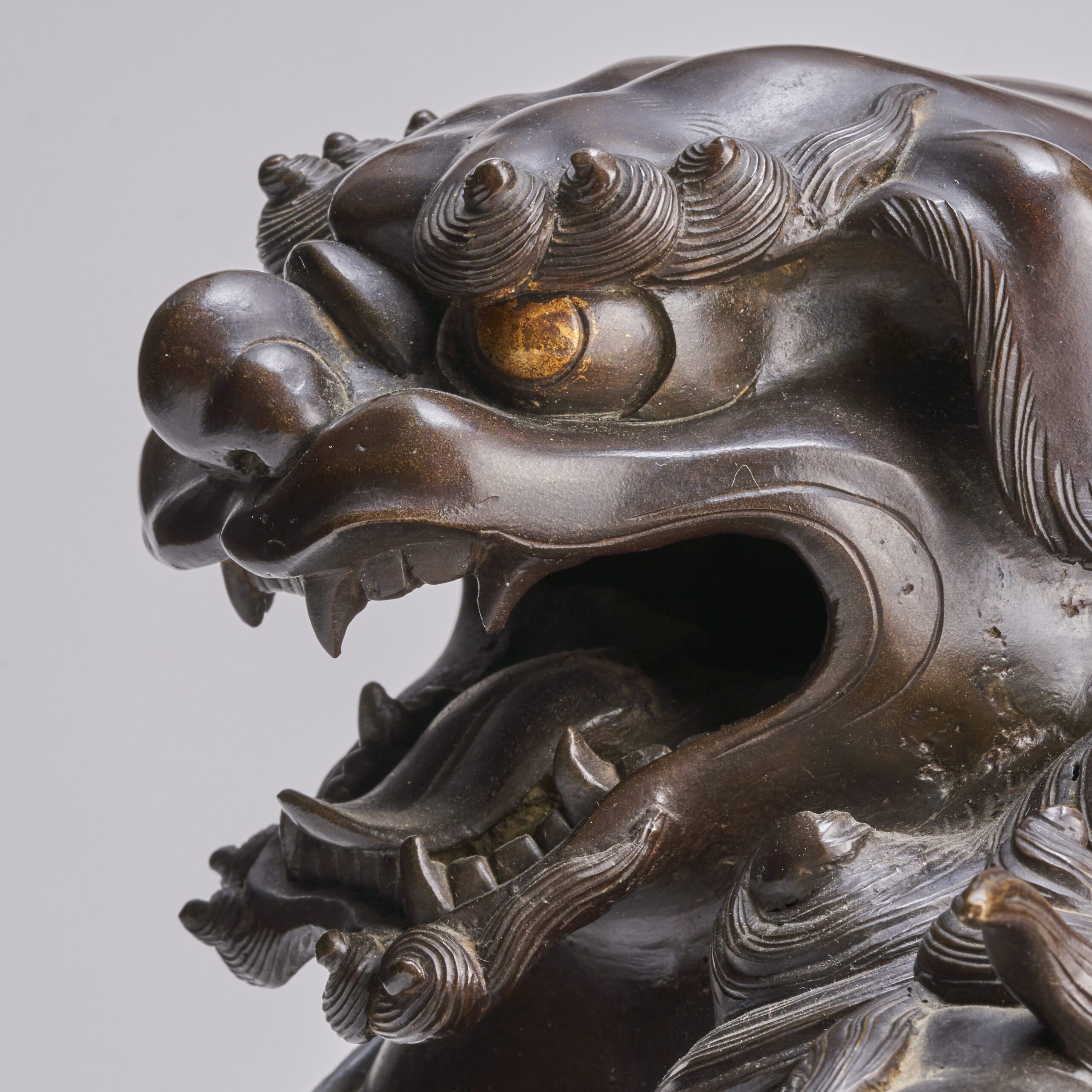 You can read our short-read blog about the Lion Dog here