A powerful Japanese Meiji period (1869-1912) wood carving of Benten (Benzaiten). She has a stern yet majestic expression befitting a solemn goddess. The carving is exceptionally fine and is further enhanced with inset glass eyes. In her hand she holds a Ruyi sceptre and she is seated on a sacred daiza.
Her robes are finely carved with cloud details and floral Mon, the details highlighted with subtle red lacquer.
Offered in excellent condition. Please don't hesitate to contact us for further images or to arrange a viewing.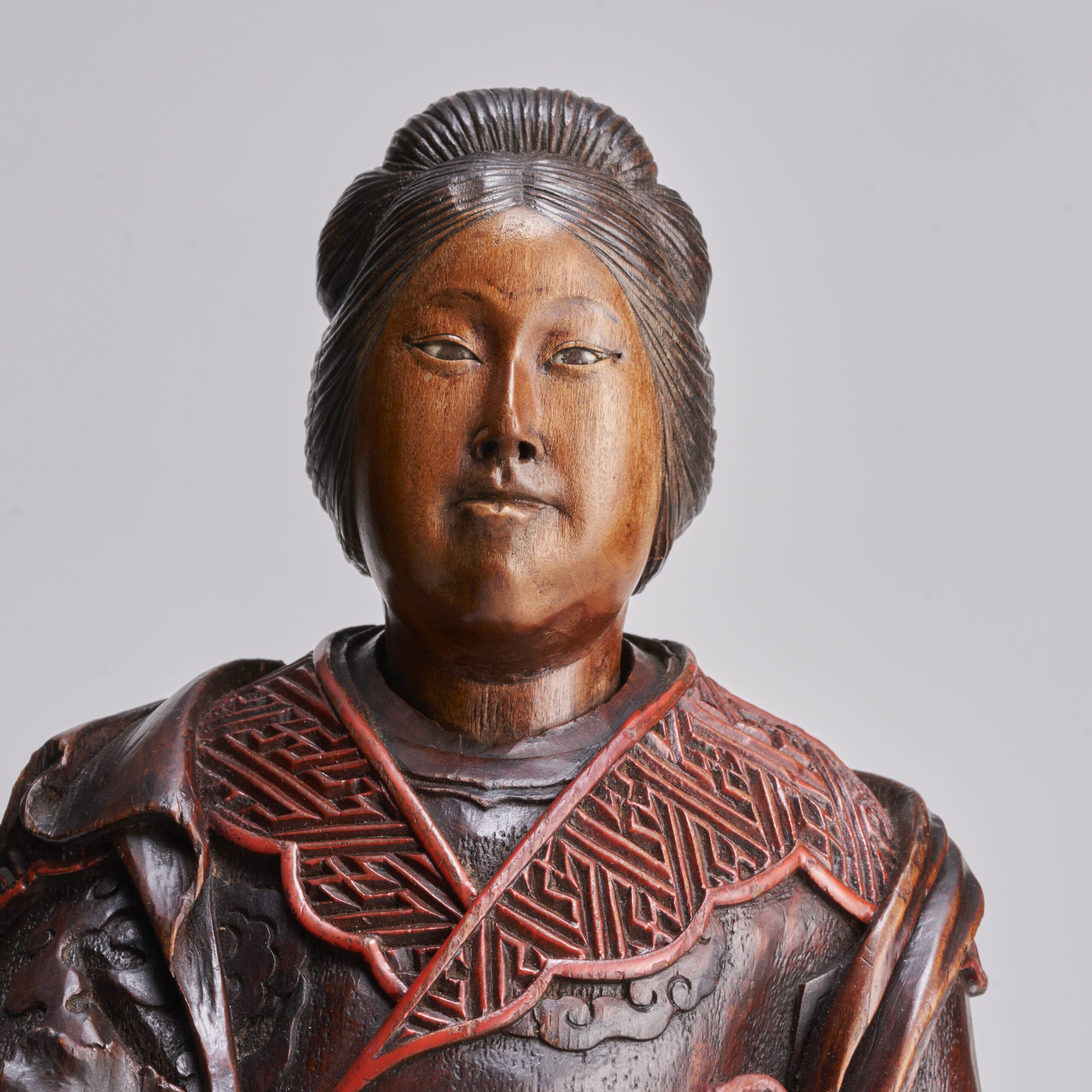 Benten (Bensaiten)

Goddess of wealth and good fortune, rivers and water, Bestower of language and letters, Patron of music, poetry, learning and art, Defender of the nation and Protector of Buddhist law. Benten is the only female God of the lucky seven, and one of Japan's most widely worshipped deities. Every major city has a shrine or temple dedicated to her. Dragons and snakes are closely associated with her and she if often seen riding on the back of a large Dragon.
Ruyi
A Ruyi is ceremonial sceptre seen throughout East Asia, in Chinese the name translates to 'As you wish' they symbolise good fortune and power, and it is believed they grant wishes. Making them a popular gift throughout Asian history, they can be made of different materials including wood, metal and jade, they are still given as gifts today.