A large matching pair of Famille Verte vases dating from the 19th Century and with continuous battle scenes on land and sea.
At the base of the baluster shaped vases geo-metric green, orange and cream patterns lead to turbulent waves where ladies and their attendants are under attack from the land. As the scene scrolls round, we see noble men looking on as the battle rages.
Further geometric patterns to the neck.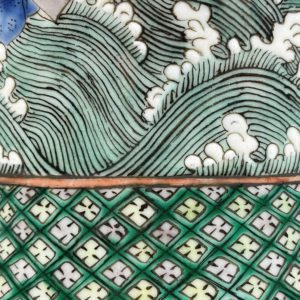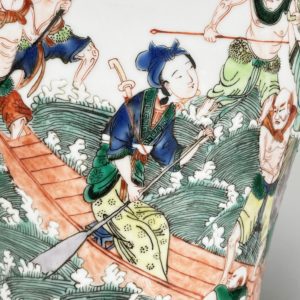 The vases stand on well-matched Chinese Hong Mu wooden stands.
Condition: One of the vases has a chip at the neck and also a glaze crack. Don't hesitate to contact us for more information, photographs or to arrange a viewing.
Both vases bearing the Kang Hsi mark to the base