A 19th century Japanese satsuma vase with an intricate wrap around design of ladies and children on the banks of a stream admiring large peony blossoms.
 The top with an elaborate draped fabric moulding with a fabric design. 
Signed Kinkozan to the underside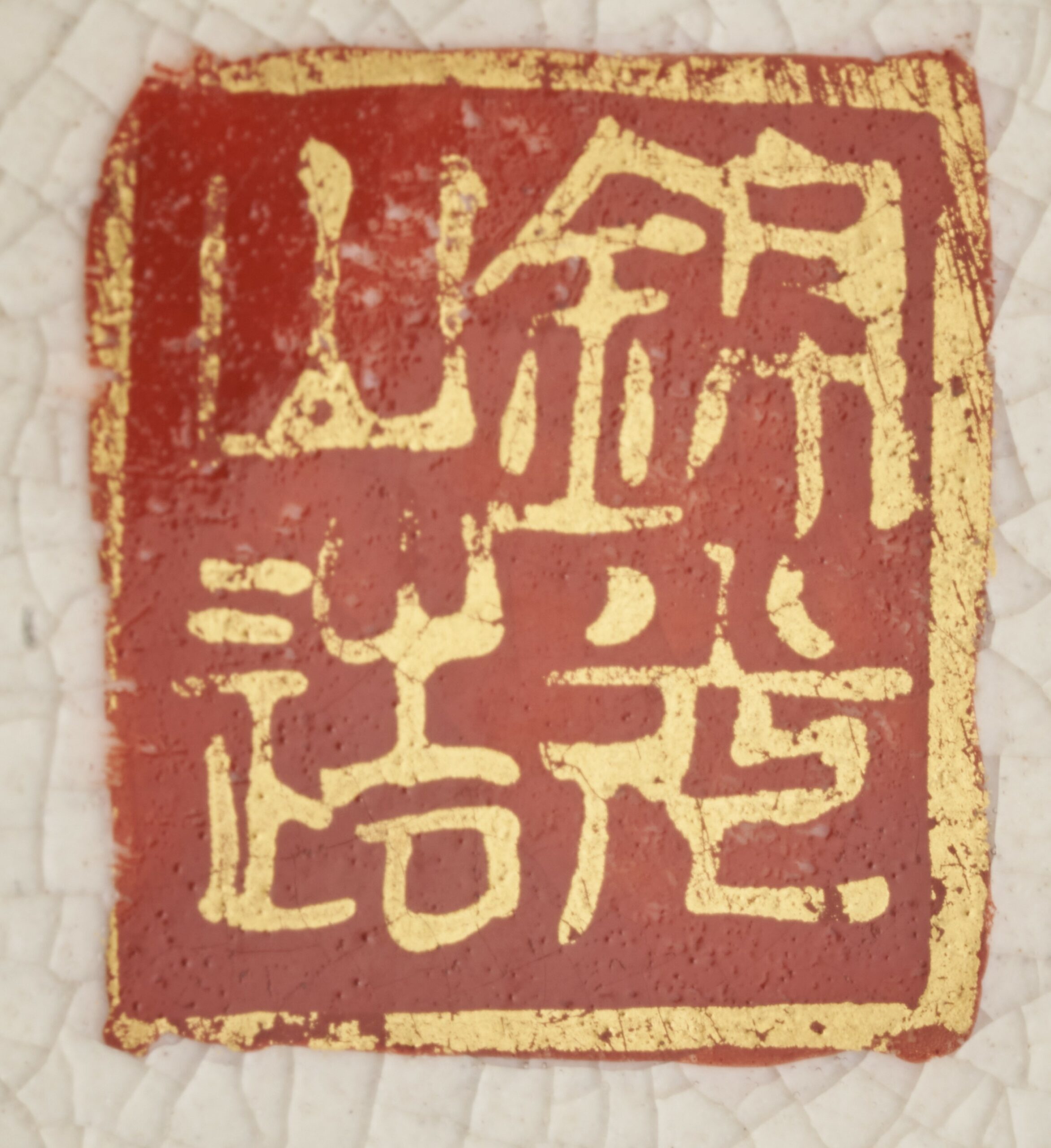 Peony
Known as the King of Flowers in Japan signifies good fortune, bravery and honour.