Welcome to the website edition of our Oriental Art Newsletter. Each month we will introduce you to some wonderful pieces from our collection of Chinese and Japanese Fine Art & Antiques.
We will also be offering some fascinating insights into the history and craftsmanship behind the art. We hope you find it an interesting read:
News!
Despite the challenges  and hardships of the last few months, we do actually have some positive news stories to share!

New website:
Lockdown gave us the unexpected opportunity to work on a few projects that we hadn't been able to get to until now so as you can tell, our fantastic new website is now up and running. Easy to use, full of great images and information, optimised for all devices and fully responsive, we have already had lots of positive feedback. The recent restrictions have made it challenging to arrange professional photography but we are adding new pieces to the website every week so it is worth checking back on a regular basis to see new additions.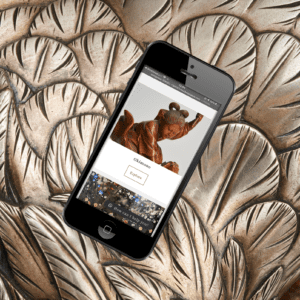 Open for business:
After several months of lock-down, the boutiques, galleries, shops and eateries of N1 have re-opened and whilst it is now a "new-normal" with social distancing and PPE in place, there is a welcome and familiar buzz along the Passage. Our galleries on Pierrepont Row are open Monday-Saturday but we do ask that you call or email ahead to make an appointment. We have plenty of face-masks, sanitisers and gloves to ensure our customers peace of mind and safety but if you are unable to travel into London then we will be happy to arrange a virtual/video tour.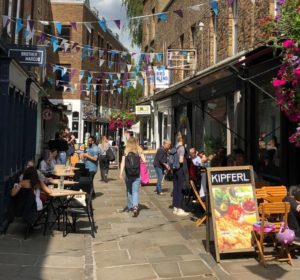 Follow us on Instagram
We have re-vamped our presence on Instagram page over the last few months and we are now sharing beautifully photographed, interesting (and sometimes amusing) posts every week. Follow us @kevinpageorient or by clicking here to make sure you are not missing out on some great content.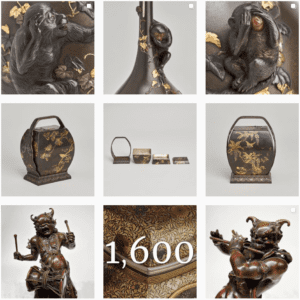 The stories behind the art:
Each month, we write a new piece introducing our customers and followers to the back-stories, characters, styles, techniques, materials and artists that feature in our collection. We recently wrote a few words for our friends at LAPADA about how to get into and what to look for in Japanese export Satsuma ware.
We have also had quite a bit of interest recently in our collection of Jizai Okimono so we have put together a short introduction on the subject of Japanese Meiji-era, fine, articulated figures of animals, sea-creatures, birds, insects and mythical beasts.
You can read both articles by clicking here.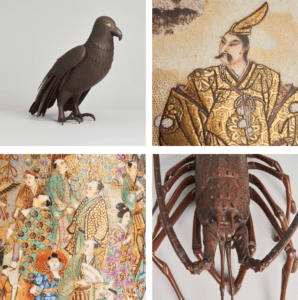 Thank you for reading!
We hope you have enjoyed our first Newsletter. Please feel free to tell your friends and encourage them to signup online at kevinpage.co.uk.
Of course, if you would prefer not to receive any more updates from us, we'll not be offended. Let us know and we will take you off our mailing list.
Stay safe and enjoy the rest of the Summer!