Featured item
A large late 19th/early 20th century Chinese lacquer horse
Lacquer ware
A very large late 19th/early 20th century Chinese lacquer horse (Red Hare) with semi precious stones, malachite and soapstone bridle and tack and a detailed carved saddle.
View
Featured Pieces
Each month we pick out a selection of great pieces to showcase in our virtual window display.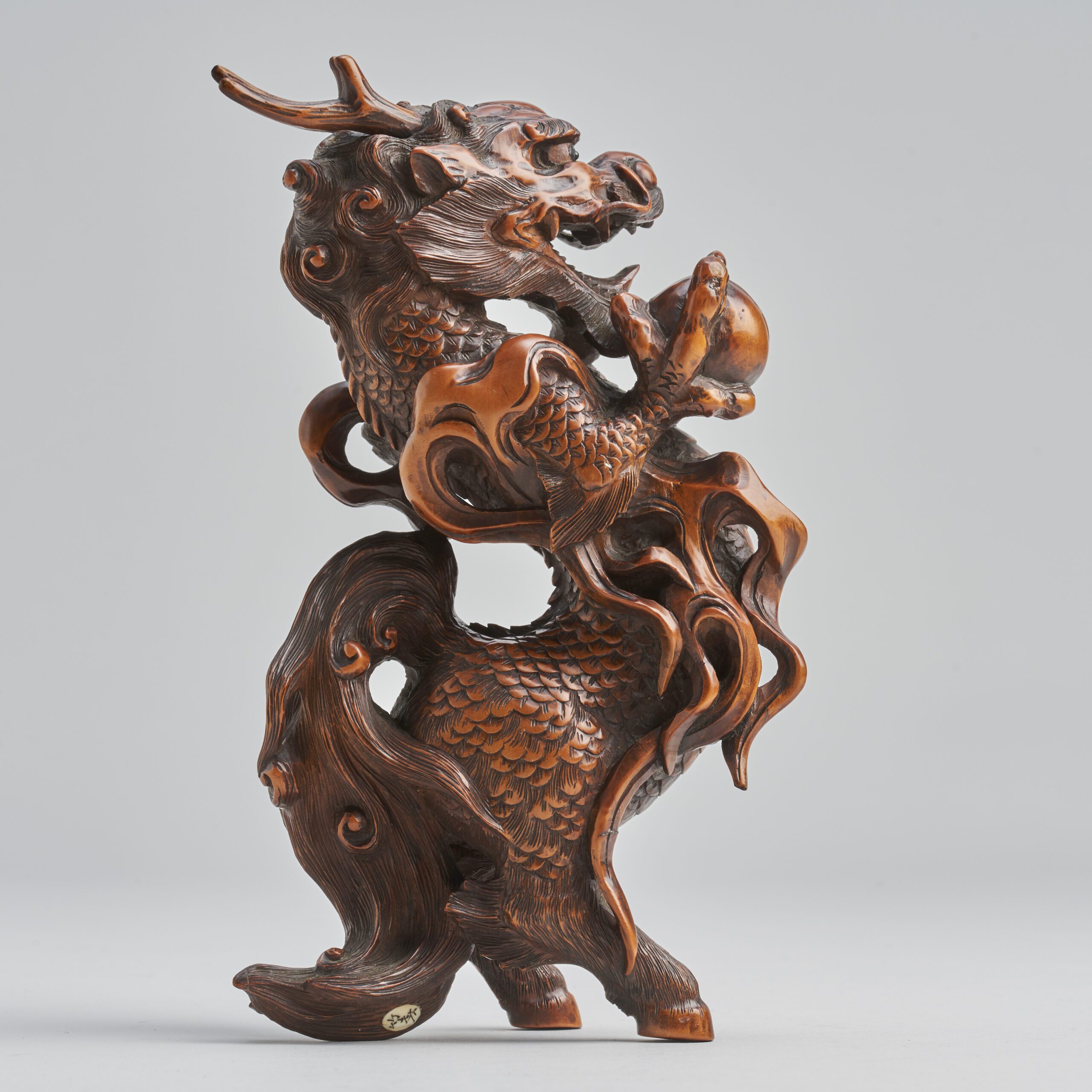 An impressive wood-carved Okimono depicting a Kirin
Circa 1880
An impressive Japanese Meiji period wood carving of a Kirin holding a flaming jewel. This masterful carving is balanced perfectly and is a classical depiction of the mythical creature.
View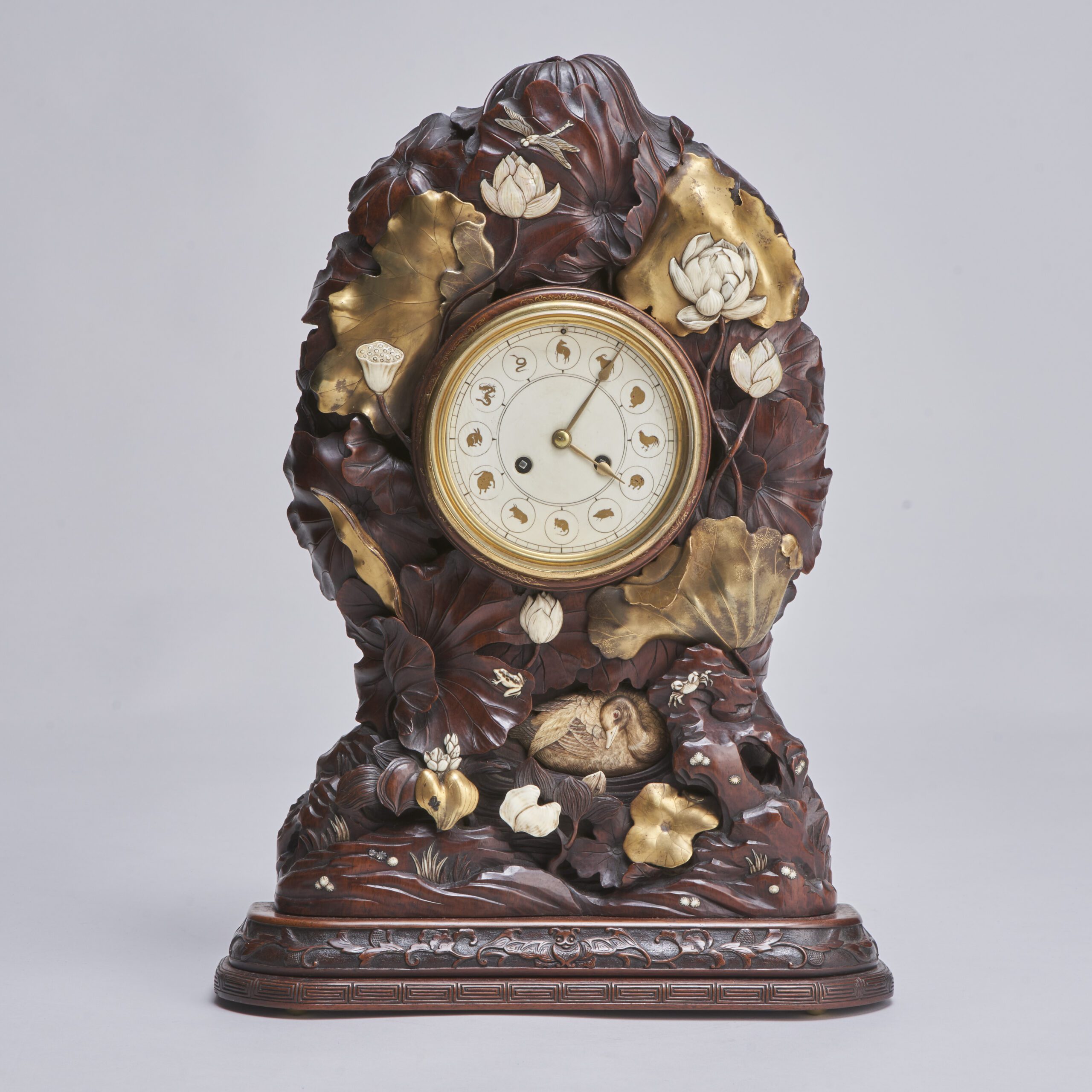 An unusual Japanese 'Zodiac Clock'
Circa 1880
An unusual early 20th century Japanese 'Zodiac Clock', naturalistically carved the case features a scene of a duck hiding among water lilies, a tiny crab and frog can be spotted amongst the foliage.
View
A large pair of Bronze Samurai Warriors
Circa 1880
From our collection of Magical Meiji Metalwork, this exceptional pair of Samurai figures signed by Gyoko and depicting two legendary Warriors.
View
Watch this space
In October 2020 we welcomed our friends from The British Antique Dealers' Association, (BADA) to our Islington Galleries. BADA had been making a series of short videos showcasing the broad range of their membership. In this video, Kevin offers a brief insight to our business, takes a look around our galleries and shows an exceptional example of Japanese Meiji-era metal-work.
Associations
We are very proud to be long-standing members of the following established and well-respected arts and antiques communities: BADA
BADA
Founded in 1918, the British Antique Dealers' Association is the leading trade association for the fine art, design and antiques community. LAPADA
LAPADA
Established in 1974, the Association of Art & Antiques Dealers, (LAPADA) is the largest and one of the most trusted associations of art and antiques dealers in the United Kingdom. CINOA
CINOA
CINOA is the principal international confederation of art & antique dealer associations with over 5,000 dealers worldwide and more than 80 years' experience in the trade.
Latest News & Events
05 Dec 2023
Our featured item for December is this stunning pair of Japanese… Read more »
Read more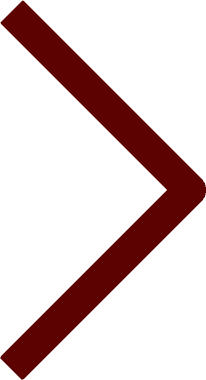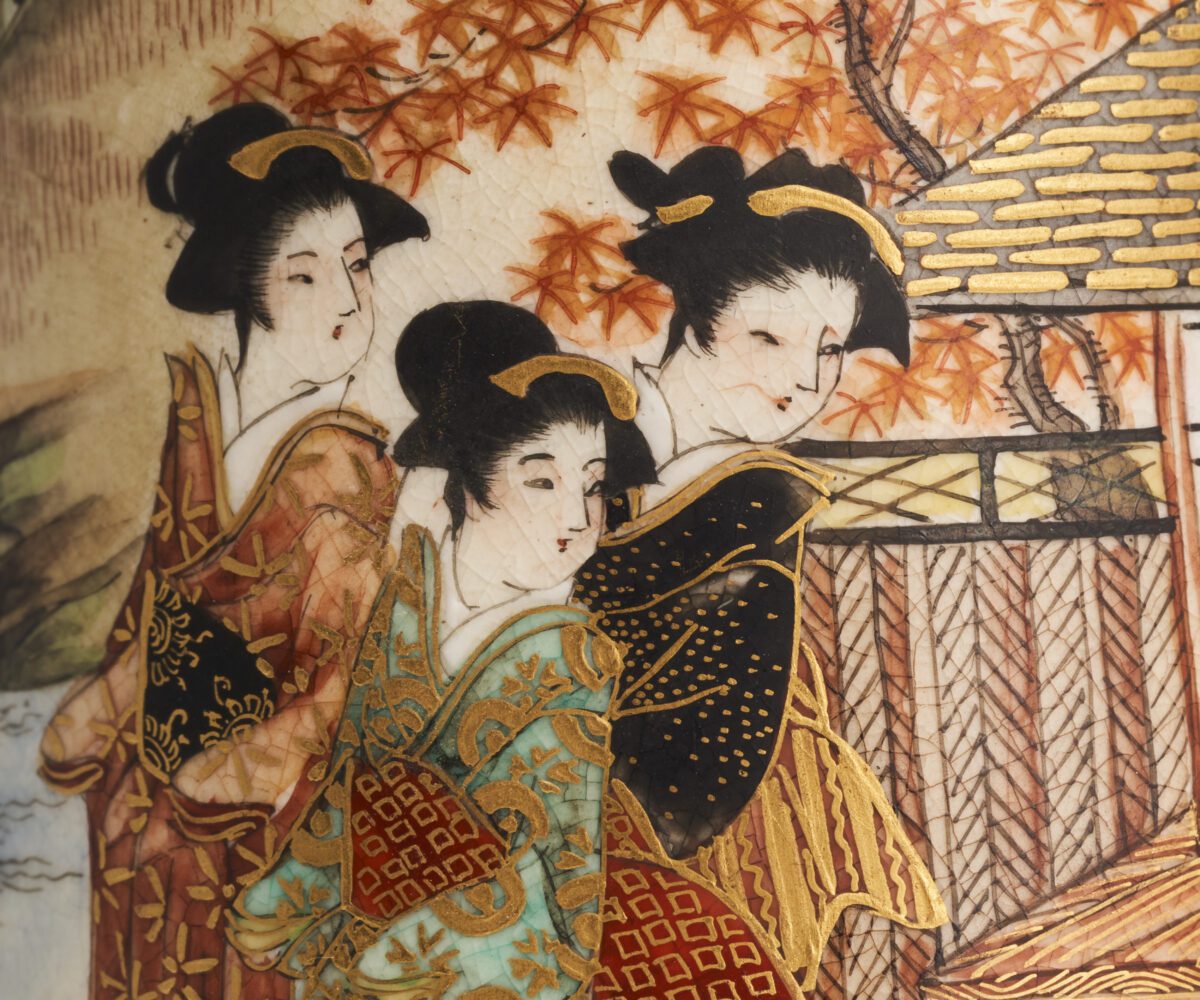 22 Nov 2023
Welcome to our Late-Autumn Newsletter. Summer already feels like a distant… Read more »
Read more