Today marks the unofficial start of "Asia Week", a crop of London and UK-wide Oriental Art Sales traditionally held over a week or two in May.
This year, (because of the challenges arising from the Coronavirus Pandemic), the scheduling is a bit more spaced out with events running from now until early Summer.
If you are planning a trip to London to view at any of the Sale Rooms, please feel free to contact us to arrange a visit to our galleries. We are open, (by appointment) Monday to Saturday.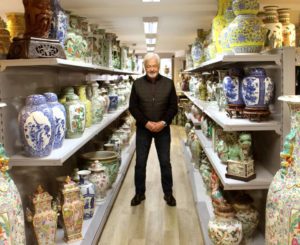 Similarly. if you just missed out on something that you had your eye on, why not take a look through our online offering where you will find a fascinating selection from our collection of Chinese an Japanese Fine Art and Antiques.
Enjoy Asia Week and Happy Hunting!