From our collection of antique Chinese porcelain, this lovely pair of Famille Verte vases. Baluster in form and each with a main panel depicting a Peacock standing on the boughs of a blossoming tree. The reverse of each vase with a pair of yellow breasted bunting song birds.
The shoulders, neck and foot of each vase with vibrant geometrical decoration in typical Famille Verte tones including Orange, Yellow and Blue.
Please don't hesitate to contact us for additional images or to arrange a viewing.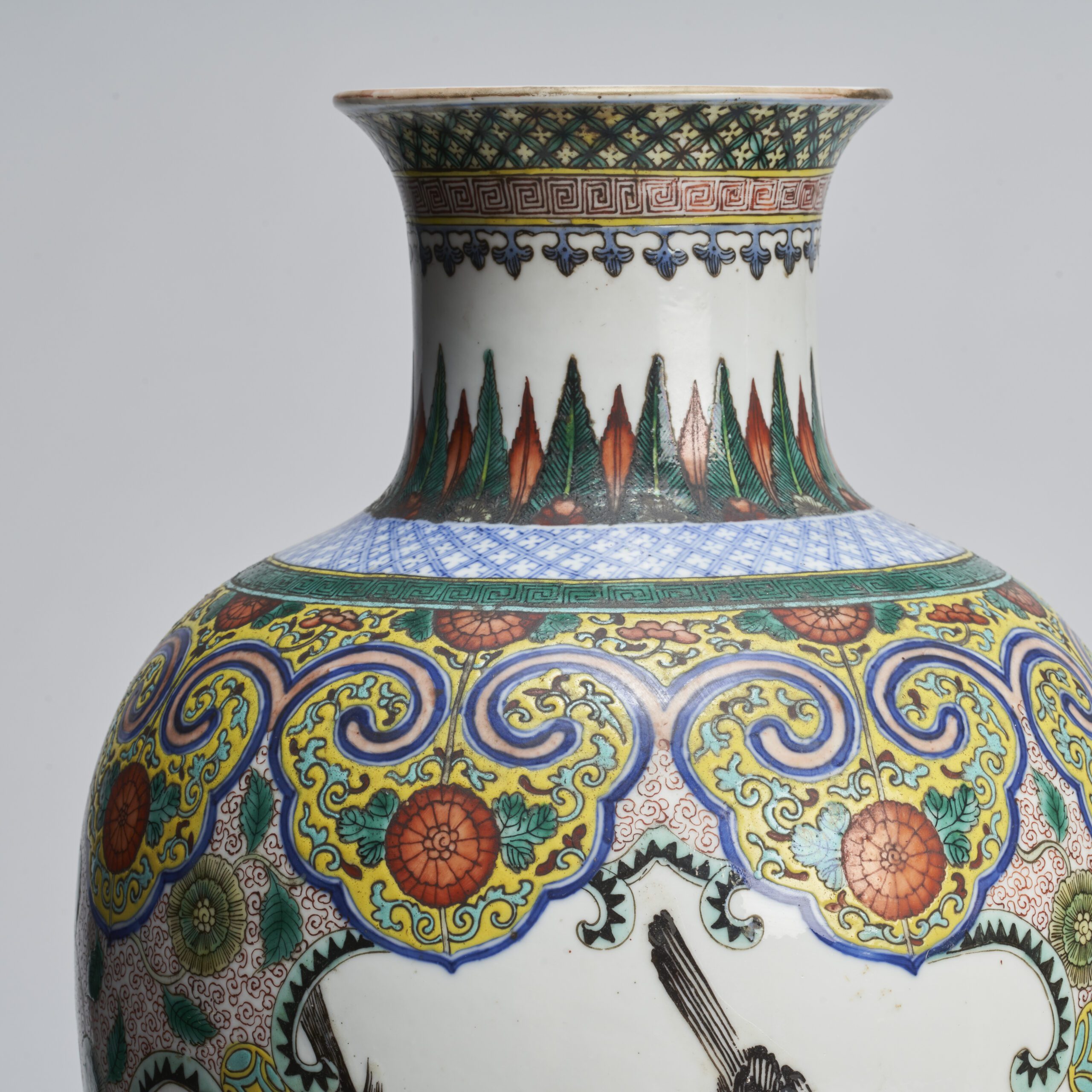 Peacock (China)
In China the peacock is very auspicious creature, said to be a manifestation of the Phoenix on earth, it is a symbol of the Ming Dynasty (1368-1644) and represents rank, and power. It is also linked to the goddess Guan yin, the tail of a hundred eyes is said to represent some images of her that have a hundred eyes to watch all of humanity and grant mercy where it is needed.
Yellow Breasted Bunting
A colorful songbird that once spread throughout Asia, Russia and Eastern Scandinavia, this migratory bird has sadly declined in population due to habitat destruction and it's status as a delicacy in China and South East Asia. The population has declined by 80% in the last ten years leading them to be listed as a red endangered species.
Famille Verte is a style of Chinese porcelain decoration that uses a palette of greens.