This charming 19th Century Chinese fish bowl (or jardiniere) is offered as part of our collection of antique Chinese ceramics.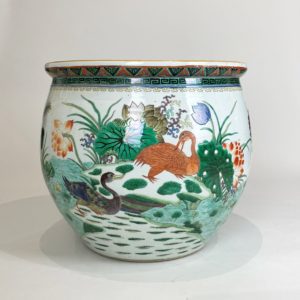 Decorated in a traditional famille verte style and depicting one continuous scene of ducks and geese at the waters edge and surrounded by lush and vibrant foliage.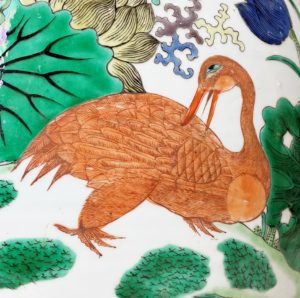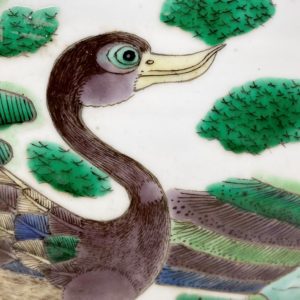 The neck with orange, green, blue and yellow geometric design.
In good condition. Please don't hesitate to contact us for additional information.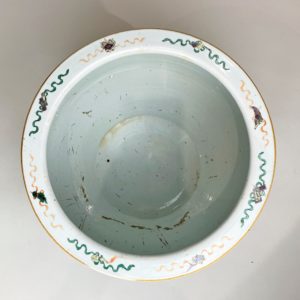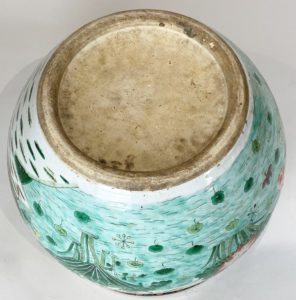 Duck
The duck is symbolic of happiness and marital fidelity.
Famille Verte
Famille Verte is a style of Chinese porcelain decoration that uses a palette of greens.
Fish Bowl
The fish bowl is a kind of high sided Chinese jardinière, which used to be used to house fancy goldfish, they are also sometimes decorated with fish and sealife to the interior. We would not condone keeping fish in a fish bowl as they do not provide adequate size or filtration for any species.