A beautiful and life like, large Bronze Okimono of an Ostrich with Gold inlaid eyes.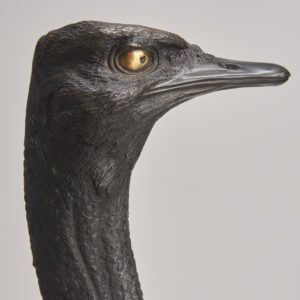 Condition is very good. 96cm standing on a hard wood base.
Signed to the underside in a Gold plaque, Masatsune Chu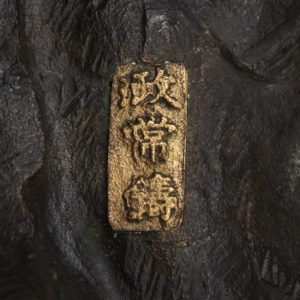 Contact us for further information or to arrange a viewing.
Ostrich
Ostrich are from Africa and are not native to Japan, they are the largest living bird and are unable to fly, but can run at 70km an hour. There isn't a record of when Japan first became aware of ostrich, from the Meiji period they occasionally appear in artworks and as okimono, but the most common use is of their eggs. They would be emptied of their contents and the shells decorated with lacquer, inlay or painted and displayed as curious artworks.