A spectacular, fascinating and massive (92cm in height) blue and white antique Chinese vase dating from the middle of the 19th Century.
One continuous scene depicting rural, agricultural life of the time with cattle grazing, ploughs being drawn, water pumped from the streams and farm workers going about their day.
The neck of the vase, a dragon appearing through the clouds.
Geometric patterns to the base and neck.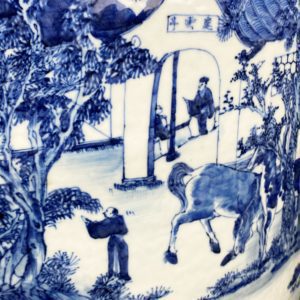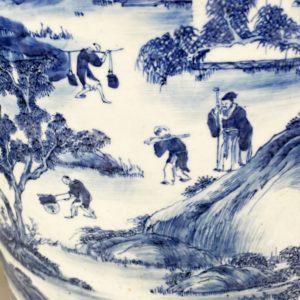 Condition is good apart from one honest chip at the neck. Contact us for more photographs, additional information or to arrange a viewing.