A stunning example of Japanese, Meiji-era, creativity and craftsmanship, this unusual and dramatic Silvered Bronze Okimono of an eagle about to take flight, stands perched on a gnarled tree stump cast from Bronze.
Below the eagle and wrapped around the bark of the tree, a Bronze snake with jaw wide open looks up at the fearsome bird of prey as if preparing to do battle.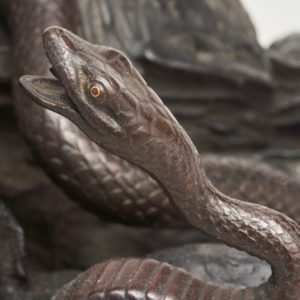 The bird is signed to the underside of the tail feathers.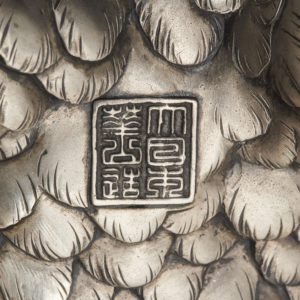 Offered in excellent condition. Don't hesitate to contact us for additional images, pricing, further information or to arrange a viewing.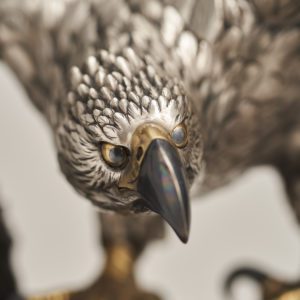 Eagle
In Japan the eagle has represented the great power of nature since ancient times.