A fine but macabre Japanese Meiji Period (1868-1912) carved wood skull entwined with a snake. The carving is very fine and detailed, you can see each scale on the snake and the wood on the skull mimics the porous texture of bone and the fusion lines of the skull can be seen. It's very likely this piece is carved from observing a real skull.
Signed 'Dai Nihon, Sentei Sukeyuki' in a seal where the right ear would be. Offered in excellent condition. Don't hesitate to contact us for further images or to arrange a viewing.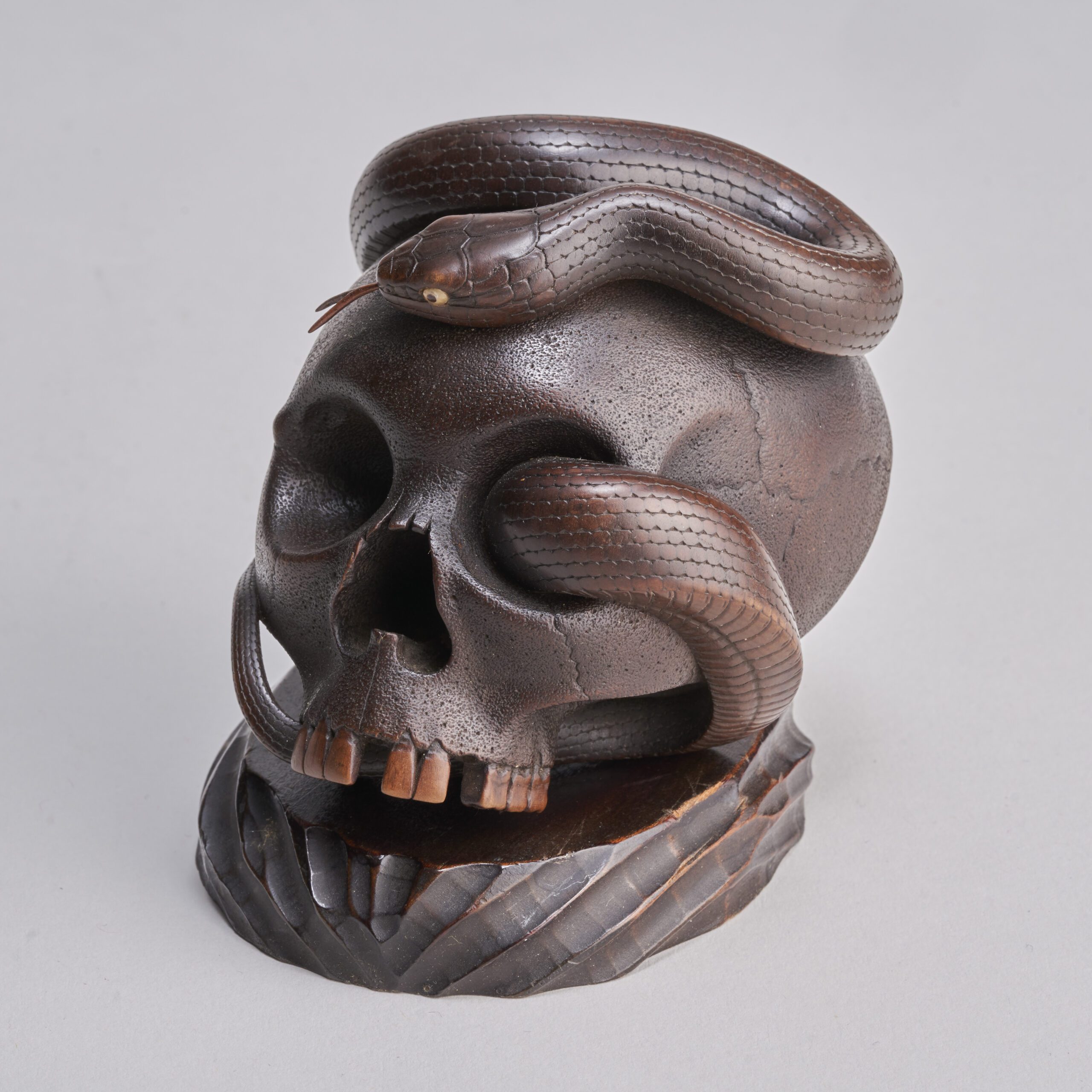 Skull and snake
Like in Western culture the symbol of the skull symbolises the brevity of life. In Japanese culture it is also a symbol of the Buddhist afterlife.
The skull and snake combined is a symbol of protection and regeneration. So the subject is maybe not as macabre as it may seem at first glance!