This wonderful work is offered as part of our collection of Fine Meiji-era Japanese metalworks and Okimono.
A large, proud cockerel with chest puffed, and standing on a gnarled oriental hard wood stand.
The cockerel with gold claws and legs, decorative tail feathers and gilt inlaid eyes.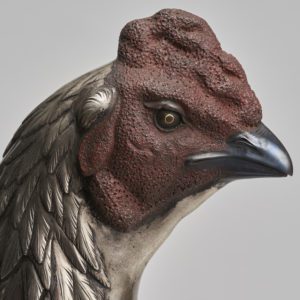 Each feather beautifully detailed and patinated.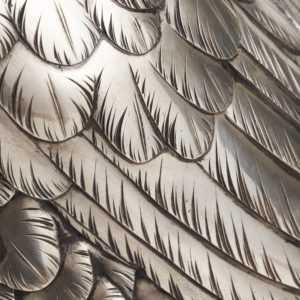 Condition: Excellent
Signed to the underside of the chest with a square-form seal