From our collection of Japanese Meiji-era (1868 – 1912) metalwork, this large Tokyo School bronze of a stone cutter. His expression is of great concentration as he holds his hammer aloft, while working on the large cubic stone that he kneels on.
Signed on the lower right hand side of the stone "Atsuyoshi Saku" above a seal-style mark "Maruki Shachu Seisaku" which translates as Manufactured at the Maruki Company.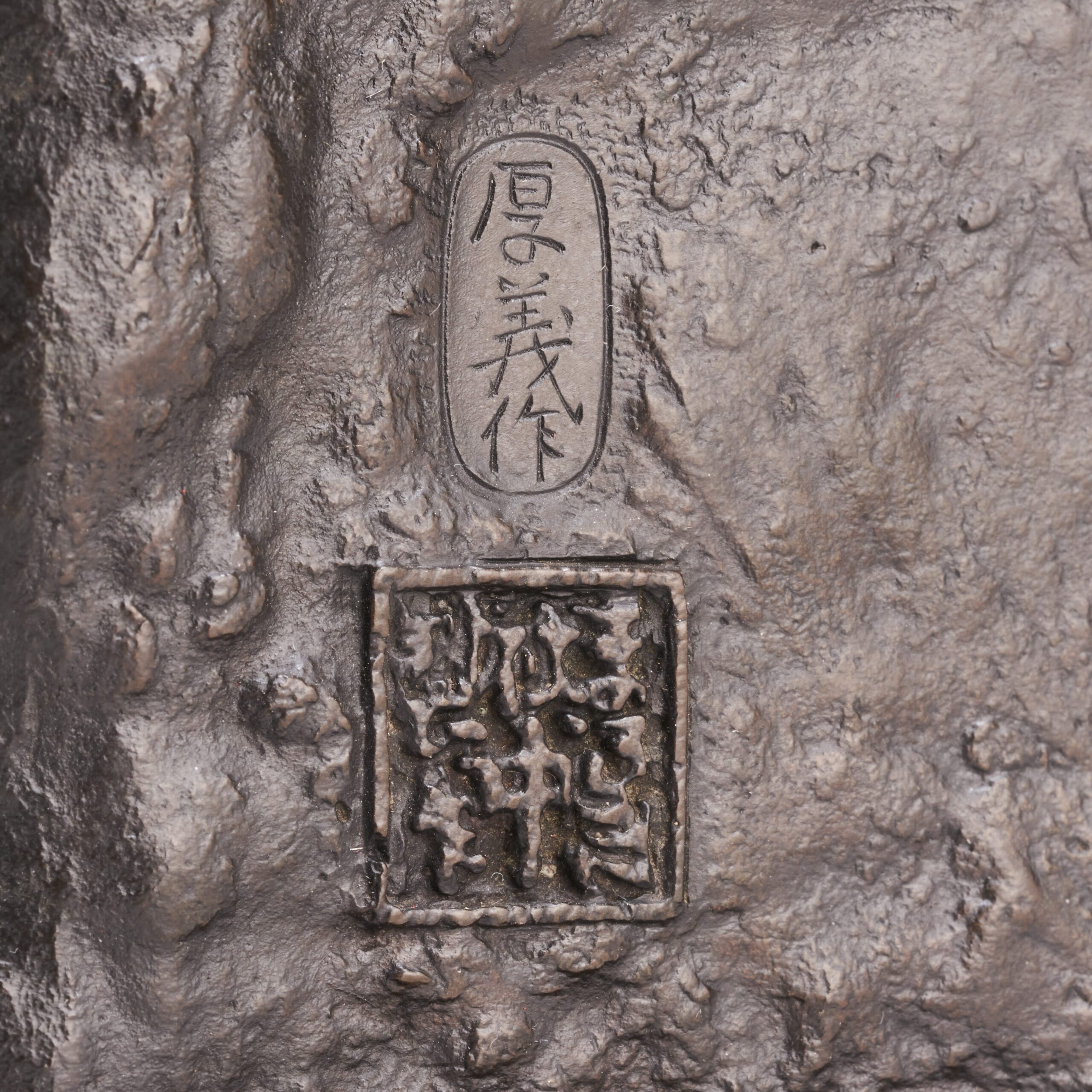 The artist Atsuyoshi (who worked almost exclusively for the Tokyo-based Maruki Company) is renowned for fine quality Okimono of wild and domesticated animals. It is rare to find a human figure.
Offered in good condition. Please don't hesitate to contact us for further information, images or to arrange a viewing.
Maruki
The Maruki company was active during the Meiji Period (1868-1912) in Japan, they stand out for the quality and weight of their okimono and are know for producing fine bronzes of animals.
Tokyo School
Tokyo school refers to a style of Japanese art that became popular in the Meiji Period (1868-1912) when Japan was exporting a large amount of artworks to the West (Europe) The style is defined by it's appearance and use of traditional western techniques, that moves away from the stylised Japanese artworks towards and more realistic European style depiction. In Japan this style (when referring to paintings) is called Yoga, meaning western style painting. There is an area in Tokyo called Yoga, which is probably where the more saleable name 'Tokyo School' Originates from.