Signed Miyabe Atsuyoshi of Kyoto and for the Hamada Company, this pair of unusual conical Bronze vases is decorated with Silver, Bronze, Shakudo and depicts flocks of cranes in flight and standing at the edge of a lake.
The neck and rim with silver relief geometric patterns.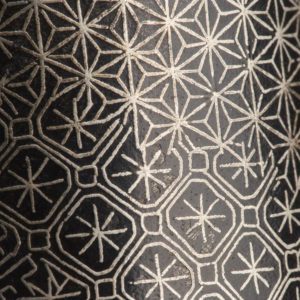 Both vases  signed to the base. Condition is excellent. Please contact us for further information.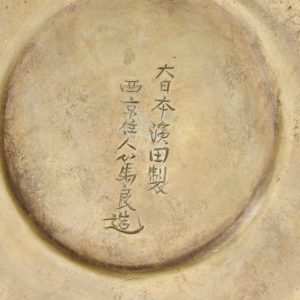 Red Crowned Crane
In Japan the the red crowned crane is a much revered bird it is a symbol of strength, good fortune and longevity. The Crane was thought to live for 1000 years, in captivity red crowned cranes have been known to live for 75 years making it one of the longest lived birds. The red crowned crane is currently endangered due to loss if it's wetland habitat with less then 2000 individuals in the wild, about 950 of these being in Japan.