Both amusing and terrifying in equal measures, this extraordinary pair of Oni figures, baulking and grimacing under the weight of giant Koro is one of the most fascinating pieces in our collection of Miyao Eisuke Metalwork.
Both figures are seated, (on typical hard wood Miyao stands, decorated with Gold lacquer). They wear robes with gold decoration, bare chests and hold large, three legged Koros above their heads. Their facial expressions tell of the weight of the objects that they are carrying and they have Gold teeth and gold and Shakudo inlaid eyes and horns.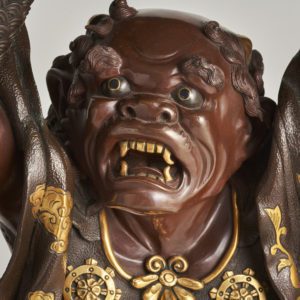 The Koro, (detachable) are decorated with Kirin, dragons and HoHo (Phoenix) birds writhing among clouds. The cover of each cover adorned with a Bronze Dragon.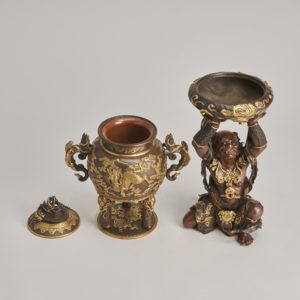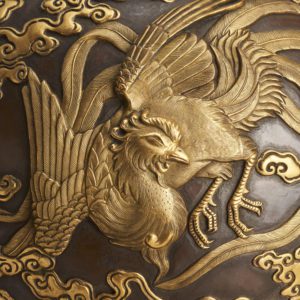 Both pieces bearing the mark of Miyao in a rectangular Gold cartouche.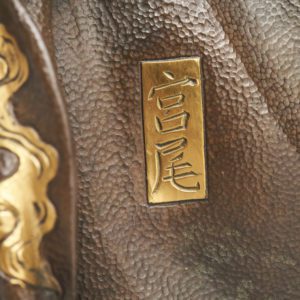 Condition is excellent. Contact us for further information or to arrange a viewing.