A dramatic, large (47cm in height) Bronze Statue depicting the legendary first leader of Japan, Emperor Jimmu.
The figure stands on a Bronze base. He carried his long bow in his left arm with his right hand supporting the quiver containing his arrows. His robes billowing in the breeze as he stares forward with piercing Silver inlaid eyes.
You can read more about this heroic character from Japanese legend, by clicking here
Signed on the stand in a Silver tablet.
Condition is very good. Contact us for further information.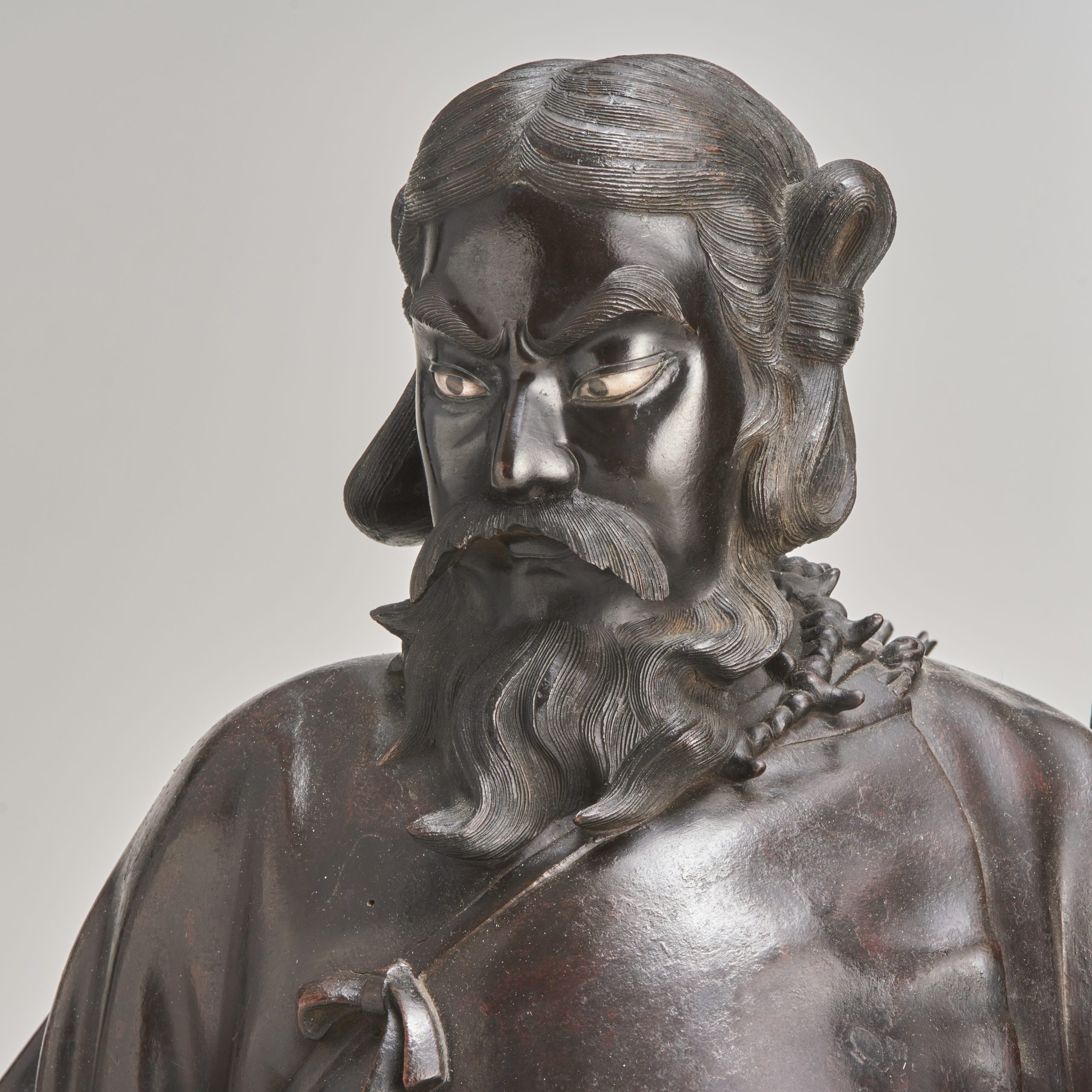 Emperor Jimmu
Emperor Jimmu was the legendary first emperor of Japan. He was believed to be a direct descendant of the sun goddess Amaterasu and ascended in 660BC. His accension is marked as National Foundation Day on the 11th February.