From our collection of late 19th Century metalwork and Okimono, this dramatic large statue of a Tiger standing on a rugged hard wood base.
Signed to the underside.
Condition is very good. Please don't hesitate to contact us for more information, further images or to arrange a visit.
You can read our blog about the Lunar Year of the Tiger by clicking here.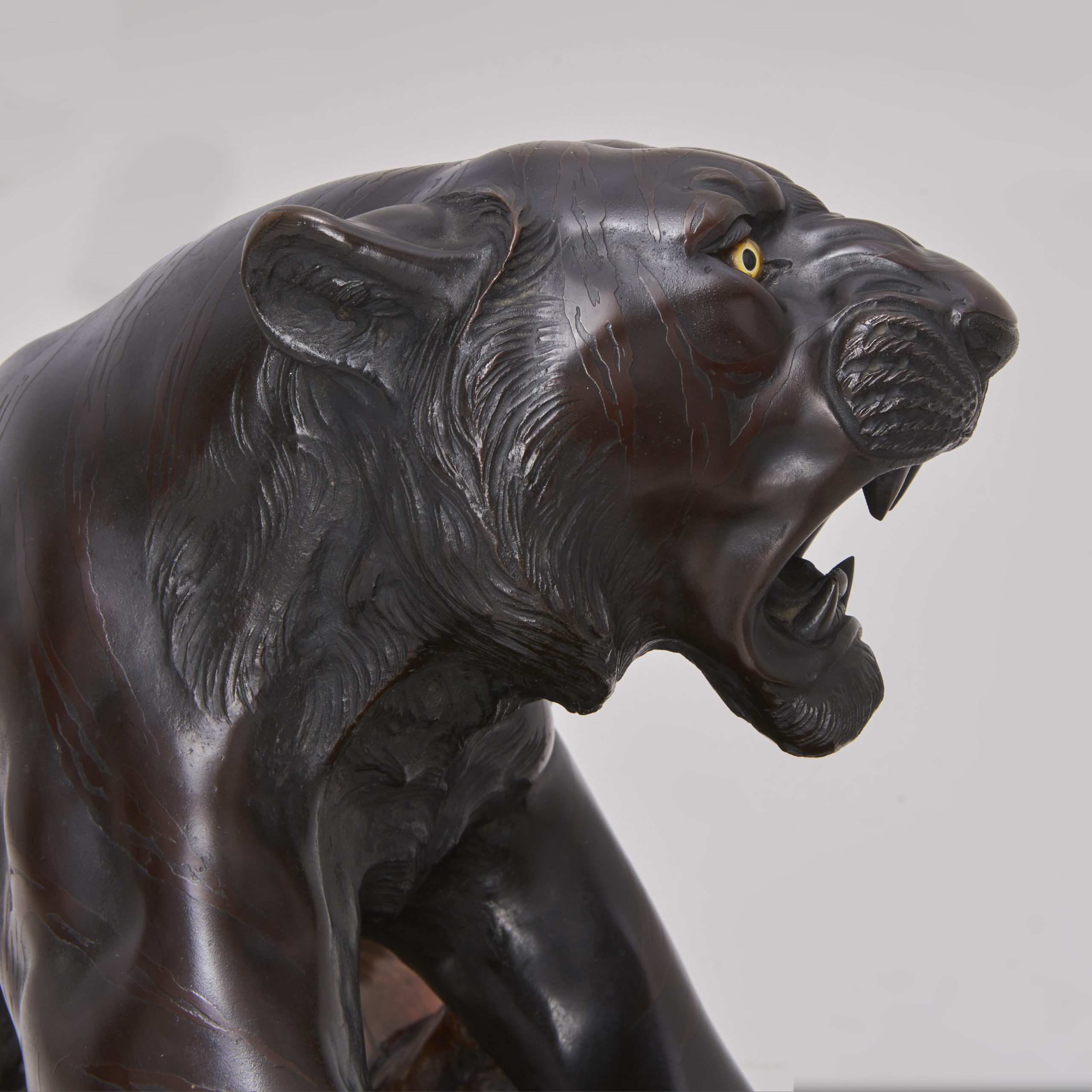 Tiger
The Tiger is one of the twelve animals of the zodiac, and in Japan is  also the symbol for Autumn and the Northern Islands. Together with the Dragon the tiger is said to govern the elemental forces of  wind and rain, the pairing of the two is believed to bring peace.