A delightful earthenware pottery Satsuma ware dish signed on the reverse by Kinkozan and depicting a bustling market scene. There are groups of beautifully painted figures going about their day. Within the scene there are young girls playing with dolls, ladies selling Obi, men selling drinks, a group of people playing cards and much more. The scene framed with a stunning cobalt blue and gold border.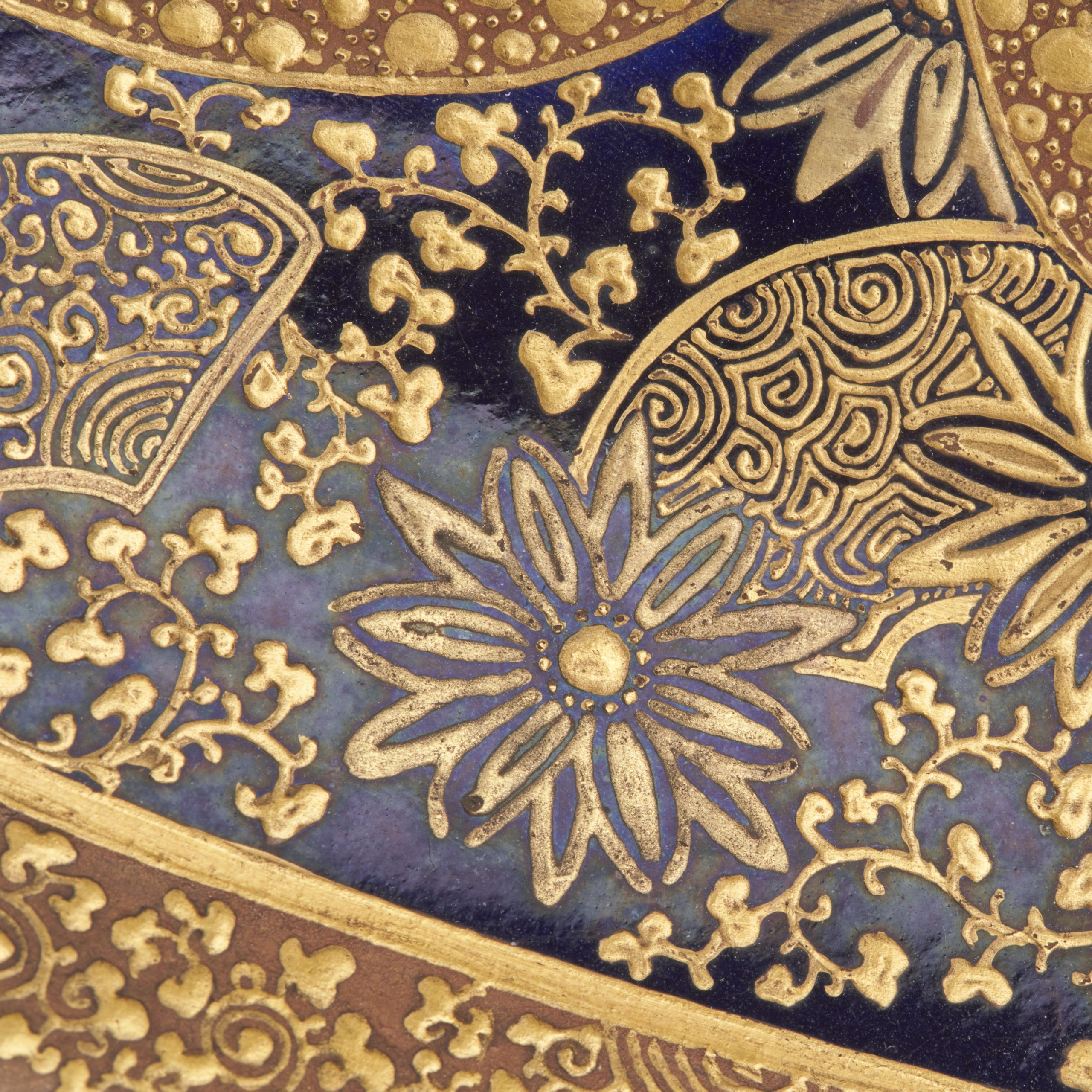 Condition is very good. Please feel free to contact us for further information.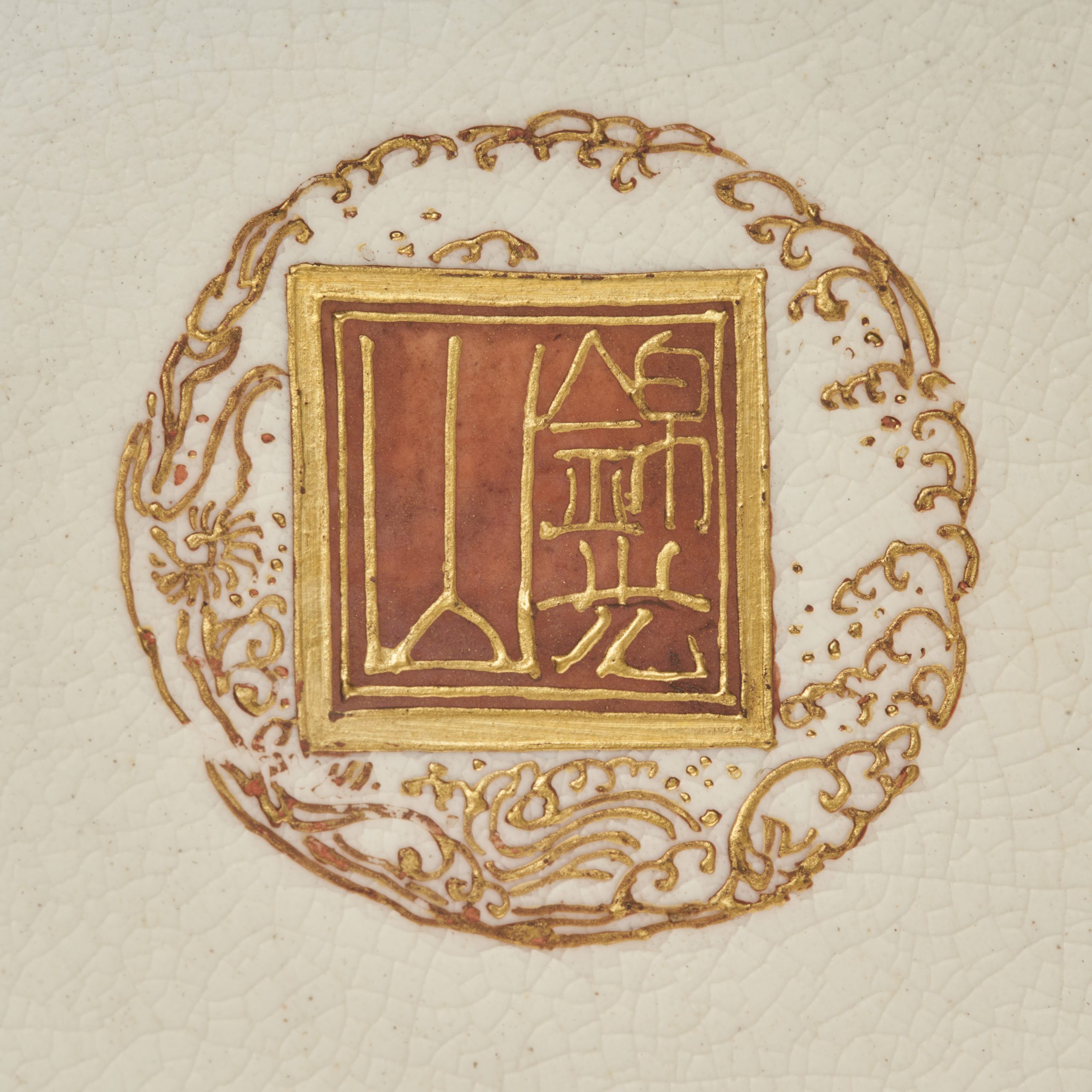 Kinkozan
The Kinkozan dynasty were by far the biggest producers of export satsuma ware, they were active from 1645-1927 and exported heavily to America. Their factories produced a wide range of products and worked extensively with some of the best artists of the day.
Satsuma
Satsuma ware is a type of earthenware pottery originating from the Satsuma province in Southern Kyūshū, Japan's third largest island. The first kilns were established here is the 16th century by Korean potters kidnapped by the Japanese for their extraordinary skills, prior to this there was no ceramic industry in Satsuma.
The first presentation of Japanese arts to the West was in 1867, Satsuma was one of the star attractions, it was this that established the satsuma aesthetic we are most familiar with today. This export style reflects the foreign tastes of the time, popular designs featured millefleur (million flower), and complex filled in patterns. Many pieces featured panels depicting typical Japanese scenes to appeal to the west such as pagodas, cherry blossom, birds and flowers and beautiful ladies and noble men in traditional dress. The height of popularity for Satsuma was the Meiji Period and many of the most beautiful and artistically accomplished works were made during this time.