A decorative round Iron dish with intricate Gold inlaid relief signed Komai.
In the centre, a circular panel shows a beautifully inlaid dragon.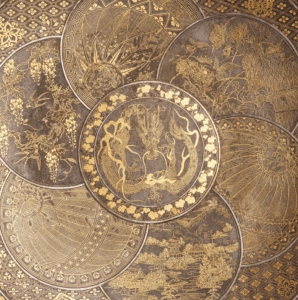 This is surrounded by 6 further circular panels each with different scenes and decoration. These include sparrows among Wisteria, a village scene, foliage and wonderful geometric designs.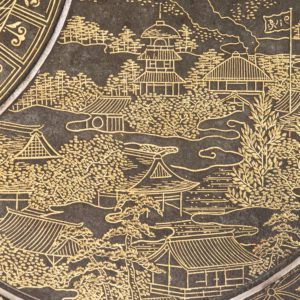 Condition: Some wear. Don't hesitate to contact us for additional photographs or to arrange a viewing.
Signed Komai to the reverse
Komai
Komai was a workshop in Japan known for their fine damascene work. Before the Meiji period they specialized in decorative sword fittings, after the carrying of swords was outlawed they turned their hand to creating artworks and goods to appeal to the export market.