A charming, late 19th Century Japanese Bronze Okimono depicting a contended-appearing pair of elephants. The female stands under her partners trunk, with her own trunk raised as if in delight.
Condition is very good. Feel free to contact us for additional information.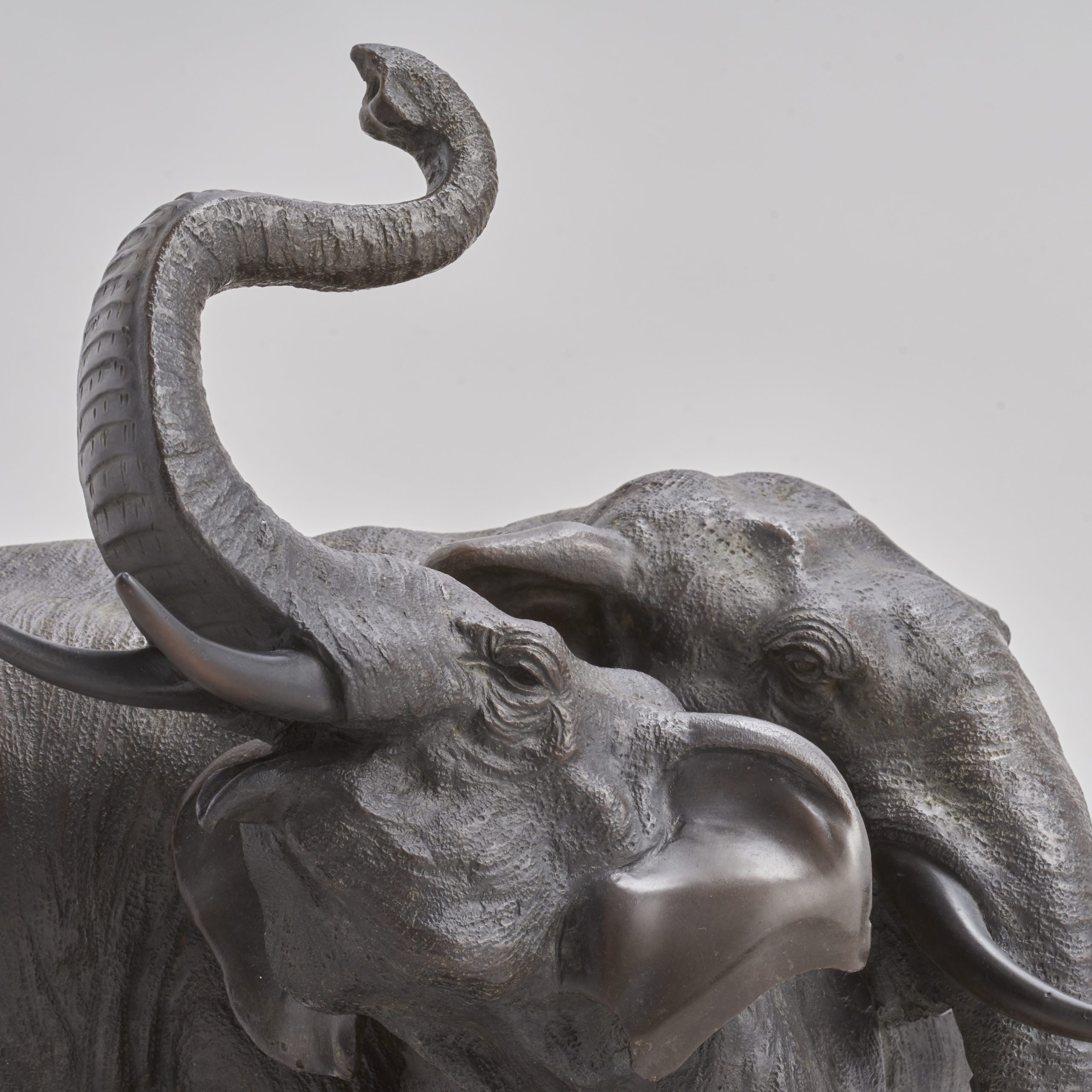 Elephant
Various accounts state the elephant was brought to China as tribute from Annam (a former subdivision of French Indochina, now the central region of Vietnam). The Elephant symbolises wisdom and dignity and has strong ties to Buddhism.