An exceptional and very rare pair of Bronze figures depicting androgynous Buddhistic guardians. They are wearing elaborate robes decorated with Mon and both with a raised hand as if protecting their gaze from the glare of the Sun. The figures are akin to Tennin, (messengers similar to angels.)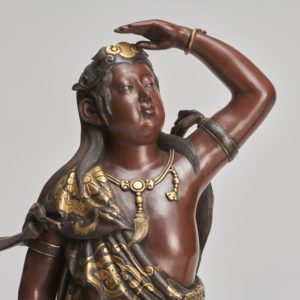 Both bearing the Miyao mark.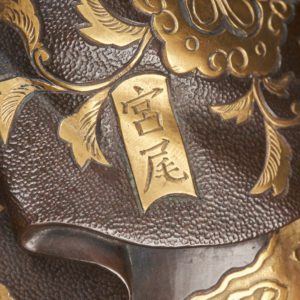 They stand on a beautiful and typical Miyao wood and gold lacquer stands.
(The heights of the figures, not including the stands is 36cm)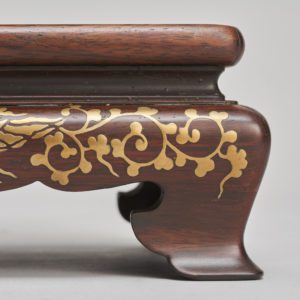 Condition is excellent. Contact us to arrange a viewing or to enquire about pricing and availability.