A beautiful, large pair of Bronze vases, each with two main decorative panels. The front with flush inlaid Gold and precious metal inlaid work depicting Peonies and flowers and the reverse with similar intricate inlay work portraying Wisteria blossoms.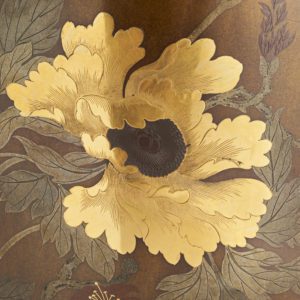 The neck, base and ears with similar high quality flush inlay detail.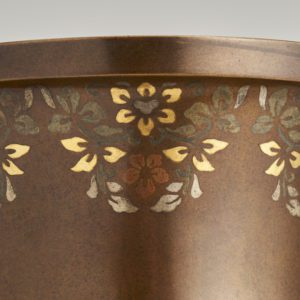 Condition is very good. Don't hesitate to contact us for further information or to arrange a viewing.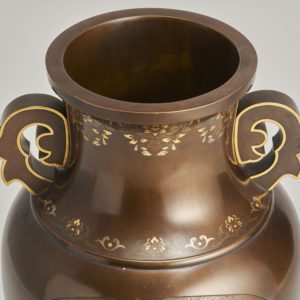 Wisteria
Wisteria symbolizes love, the long life of the plant also represents immortality and longevity, so it is a popular motif in Kimono designs and Japanese Art. Much like the cherry blossom it is popular to have viewing parties when the vines are in flower.
Peony
Known as the King of Flowers in Japan signifies good fortune, bravery and honour.