A realistic Silvered Bronze Okimono of a pheasant standing on a natural root wood base. The details of the bird are picked out with Copper, Gold and Shakudo.
Signed to the underside Masatsune.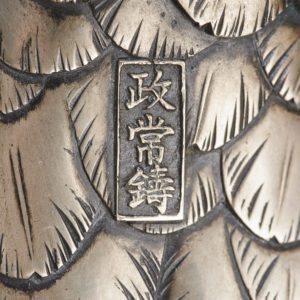 Condition is very good. Contact us for additional images or to arrange an appointment to view.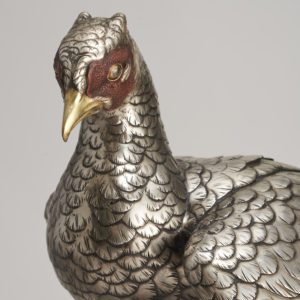 Pheasant 
The pheasant is an important bird in the Shinto religion, it is a messenger for Amaterasu the sun goddess and as such is seen a symbol of luck, longevity and fidelity.