It has been a long and in many ways, worrying Winter, but as light follows dark, the days start to stretch a little longer, the Daffodils bloom and the arrival of Spring offers some hope and momentary distraction from the troubling events taking place right now in Europe.
As always, our quarterly newsletter aims to take a lighter look at the wonderful world of Oriental Art and this edition is no exception. There are tales of rascally racoons, fragrant frogs and tireless Tigers. We have an alternative celebration of International Women's Day and an update on how we are trying to support the Red Cross in the incredible work that they are carrying out alongside the Disasters Emergency Committee in Ukraine.
We also showcase some fascinating new recent arrivals to the website. We hope you enjoy the read.
Kevin Page Oriental  Art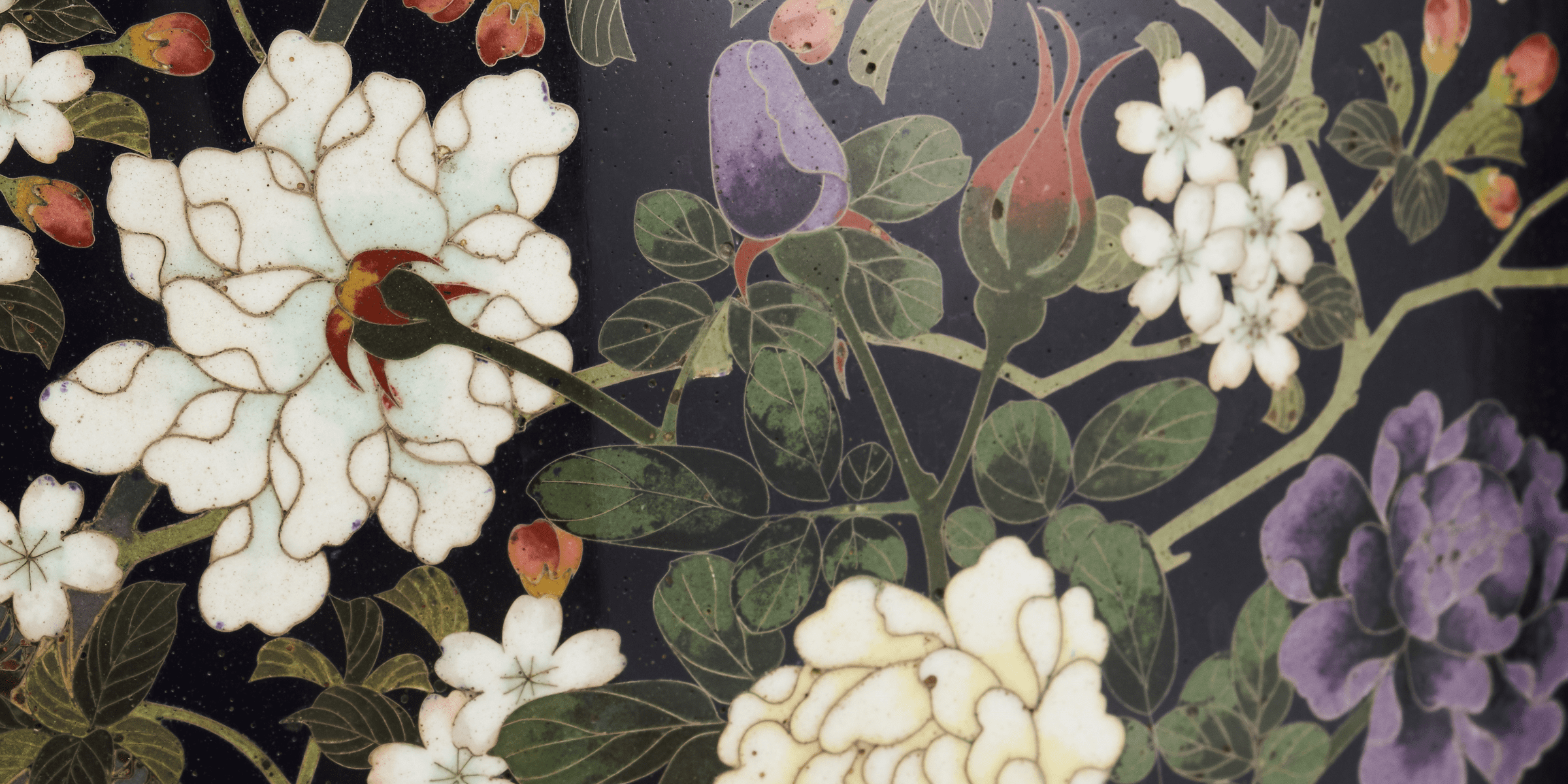 The legend behind the art:
The magic and the mischief of the Tanuki
We often like to delve into the history, legend and inspiration behind the fascinating items in our collection of Japanese Meiji-era Fine Art and Antiques and on this occasion, we are shining the light on the Tanuki.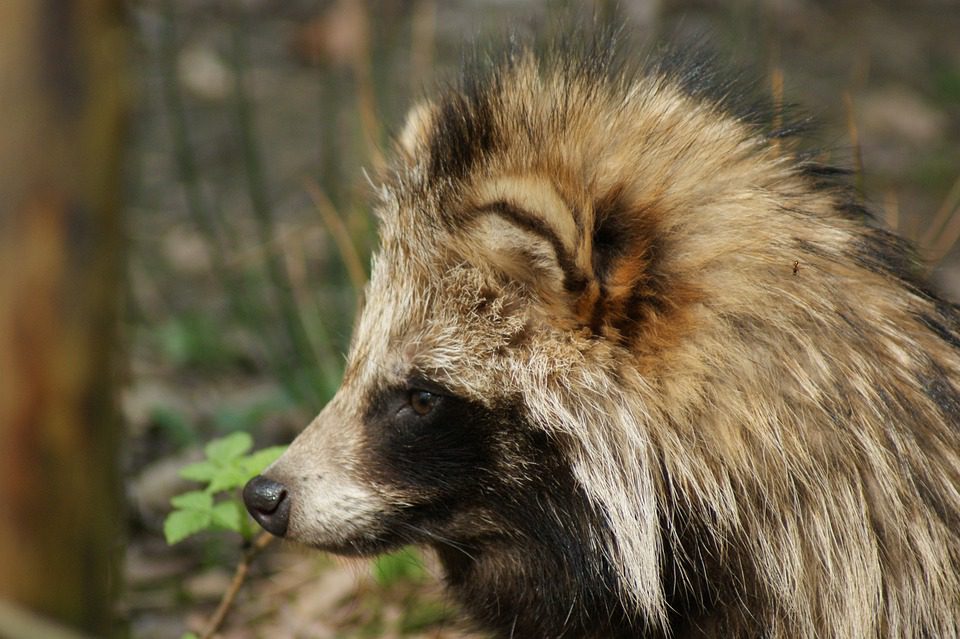 You can read our short-blog about their status in Japan as a symbol of good fortune and their magical ability to transform into household objects, (yes, that's right) by clicking here.
For more magical stories click here to be taken to our Blog page.
Camphor tales:
The fascinating story behind this fragrant Okimono
We recently took this lovely wood-carved Okimono off the shelf to have it pre for our website. Knowing that it was made from a single piece of Camphor wood, we gave it a gentle rub and we were delighted to get a faint yet distinctive whiff of the famous Camphor menthol fragrance.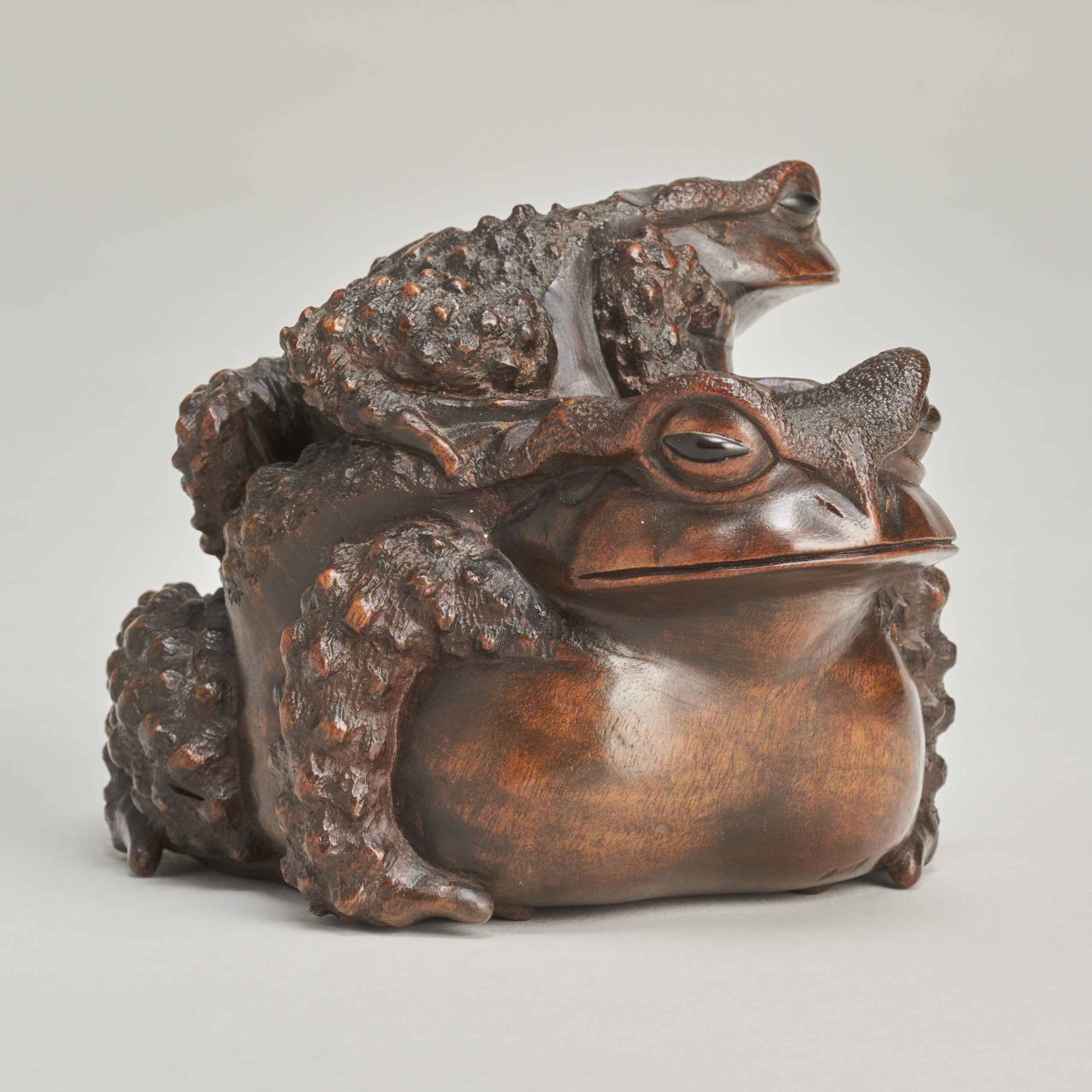 This prompted us to look a little further into the otherwise potentially over-looked meaning and purpose behind this great Masanao carving. You can find out more and learn about the symbolism of toads in Japanese art by clicking here.
Welcoming in The Year of the Tiger
February saw the annual festivities as we entered the Lunar New year of the Tiger.
The Lunar calendar assigns one of the five elements of Metal, Water, Wood, Fire and Earth to each year. This means in addition to the twelve Zodiac signs an extra element will be associated with each year. The cycle takes 60 years to complete before starting over. 2022 is a water year, so it is the year of the Water Tiger.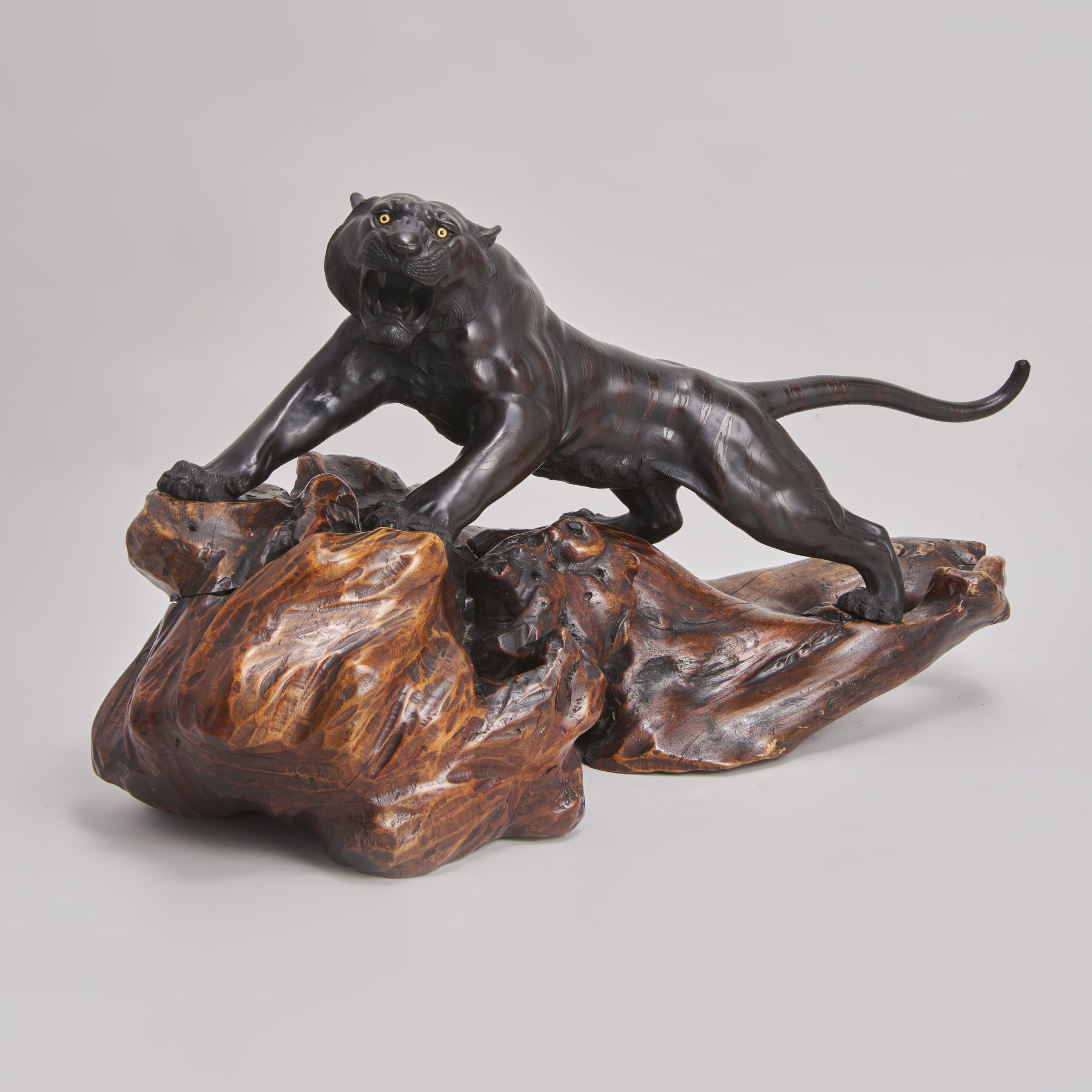 It is thought that Water Tigers are family oriented and are good at developing relationships. Whilst appearing brash and confident on the outside, they like to lead a quiet, peaceful family life.
You can read our short blog about the Year of the Tiger and see some more great images of how this wonderful animal is depicted in Japanese Meiji-era art by following the link here.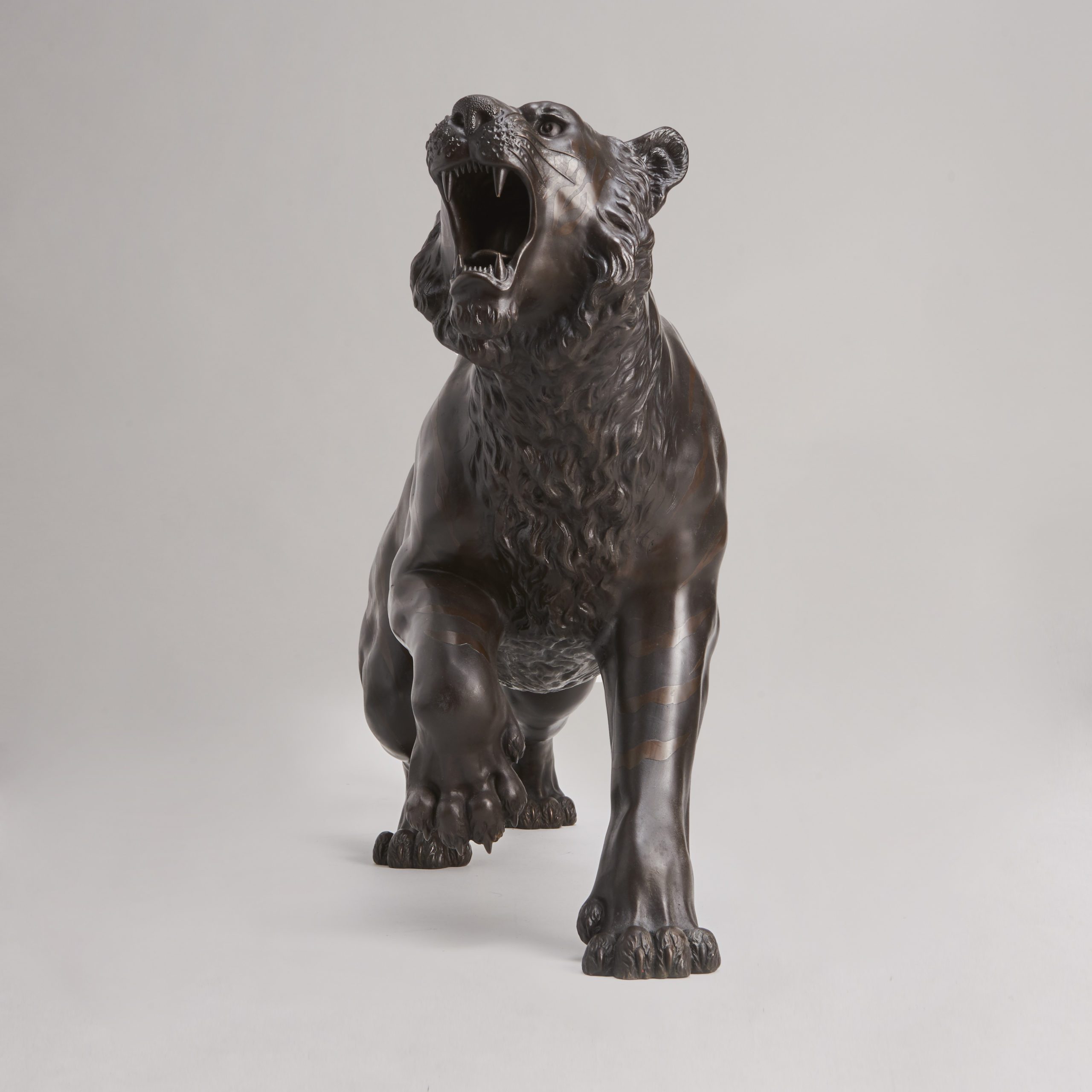 A very Happy New Year to all our friends and followers in South-East Asia.
What we value:
Supporting the Red Cross and the DEC
We regularly receive requests to provide valuations and background information on pieces of Chinese and Japanese Fine Art and Antiques and we are happy to provide appraisals, (providing the objects are within our field of expertise of course), but we do ask that in return, a small donation is made to our chosen charity.
Since the launch of our website in June 2020, we have helped raise thousands of pounds for the World Wildlife Fund, (WWF) through this initiative – but in light of the deeply troubling, unfolding events in Ukraine recently, we have decided to now show our support for the Red Cross and the incredible work that they are carrying out as part of the global Disasters Emergency Committee (DEC.)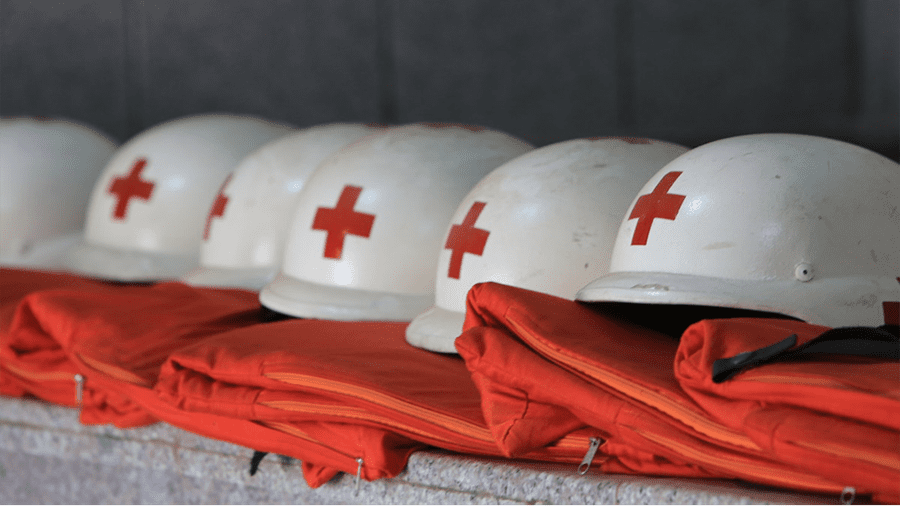 The Disasters Emergency Committee unites 15 member charities who are experts in humanitarian aid and specialists in different areas of disaster response. The DEC launches appeals during times of monumental suffering, which is the case in Ukraine right now.
A donation to the Red Cross will be used to reach people in urgent need of help including providing food, first aid, clean water, shelter, warm clothing, hygiene parcels, support for hospitals and fire fighters, repairing vital infrastructure and much, much more.
To find out more about how to submit your valuation request and support the Red Cross at the same time, click here.
Open for Business
As Covid restrictions and challenges around international travel continue to ease, we will be pleased to once again welcome visitors to our Islington Galleries. If you are planning a visit to London, you can contact us here to arrange an appointment.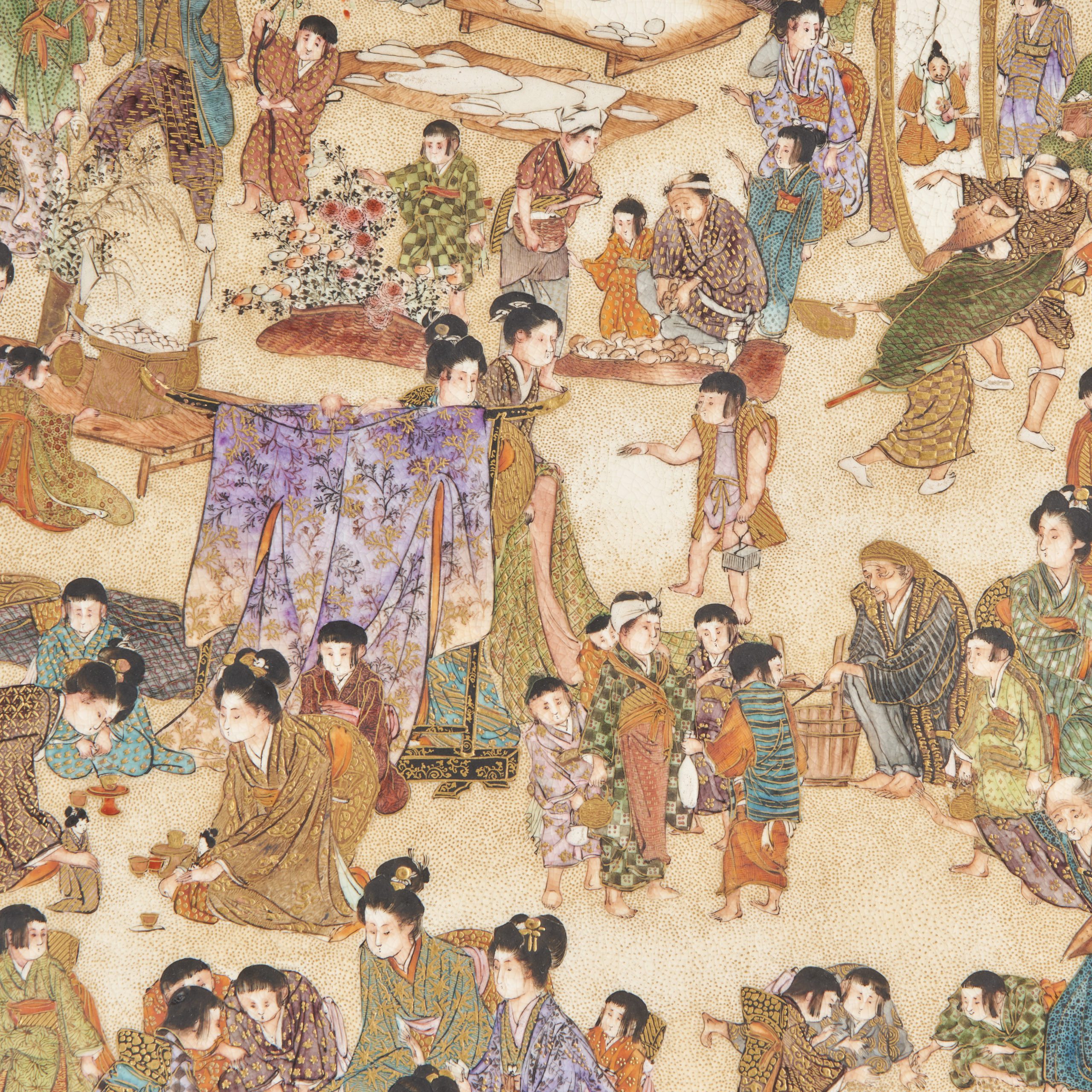 Celebrating International Women's Day 2022
March 8th saw the annual "International Women's Day" celebration. A day acknowledged around the globe to champion the social, cultural, economic and political achievements of women.
Instead of the usual, predictable depictions of Bijin, Courtesans or Mothers  created by Male artists, we marked the occasion by turning the tables and showcasing a wonderful silk embroidery bearing the signature of Koyohara Chiyoko. The piece gives a rare insight into the female gaze of late 19th Century Japan. You can take a closer look at this great piece here.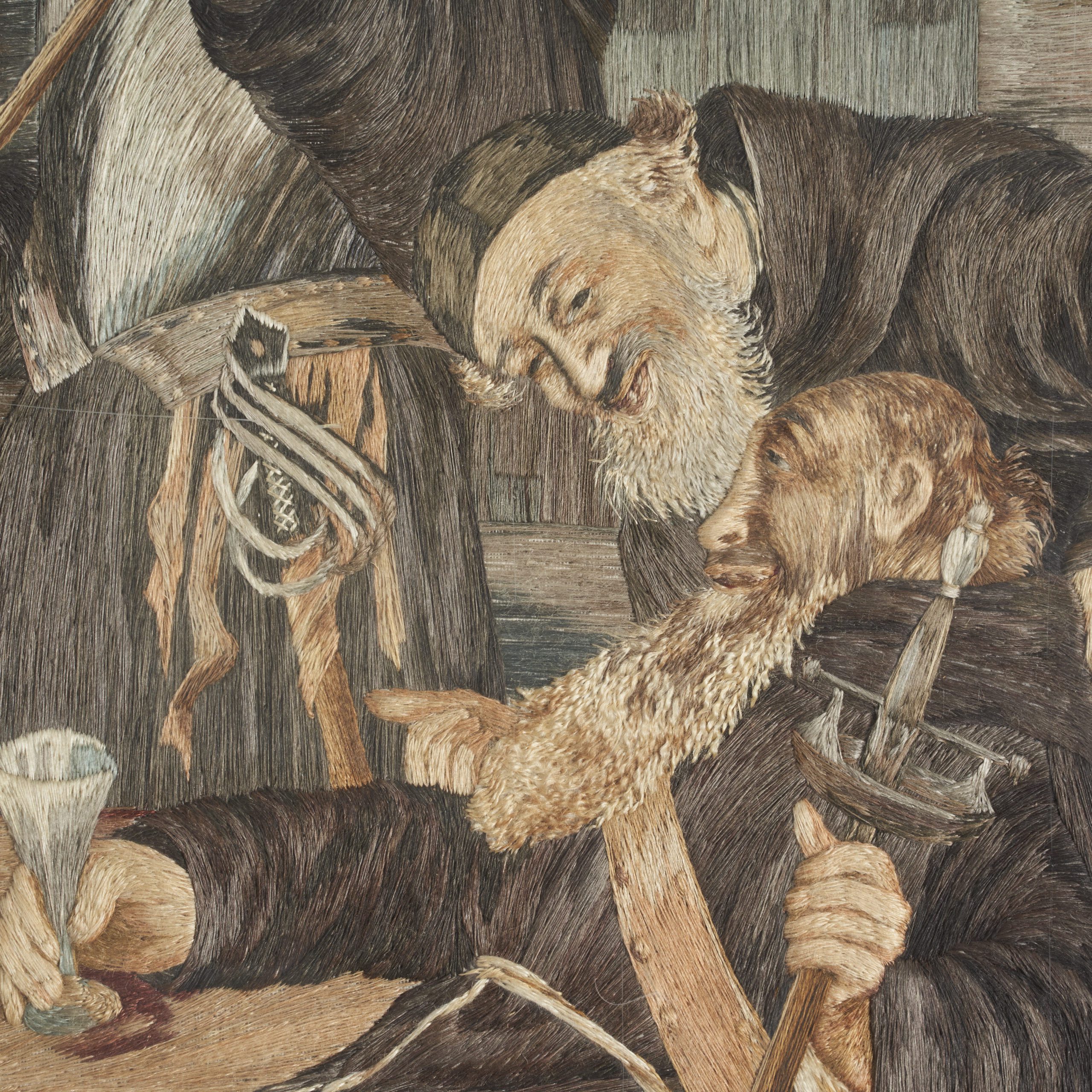 A look inside the gallery:
Each week we continue to upload new pieces to our website. In the last few months, we have added some beautiful 19th Century Chinese porcelain, a selection of Antique furniture and some dramatic Meiji-era metal-work and Okimono. We have selected a few of our favorite new arrivals on the website. (Click the images to see all our new website additions.)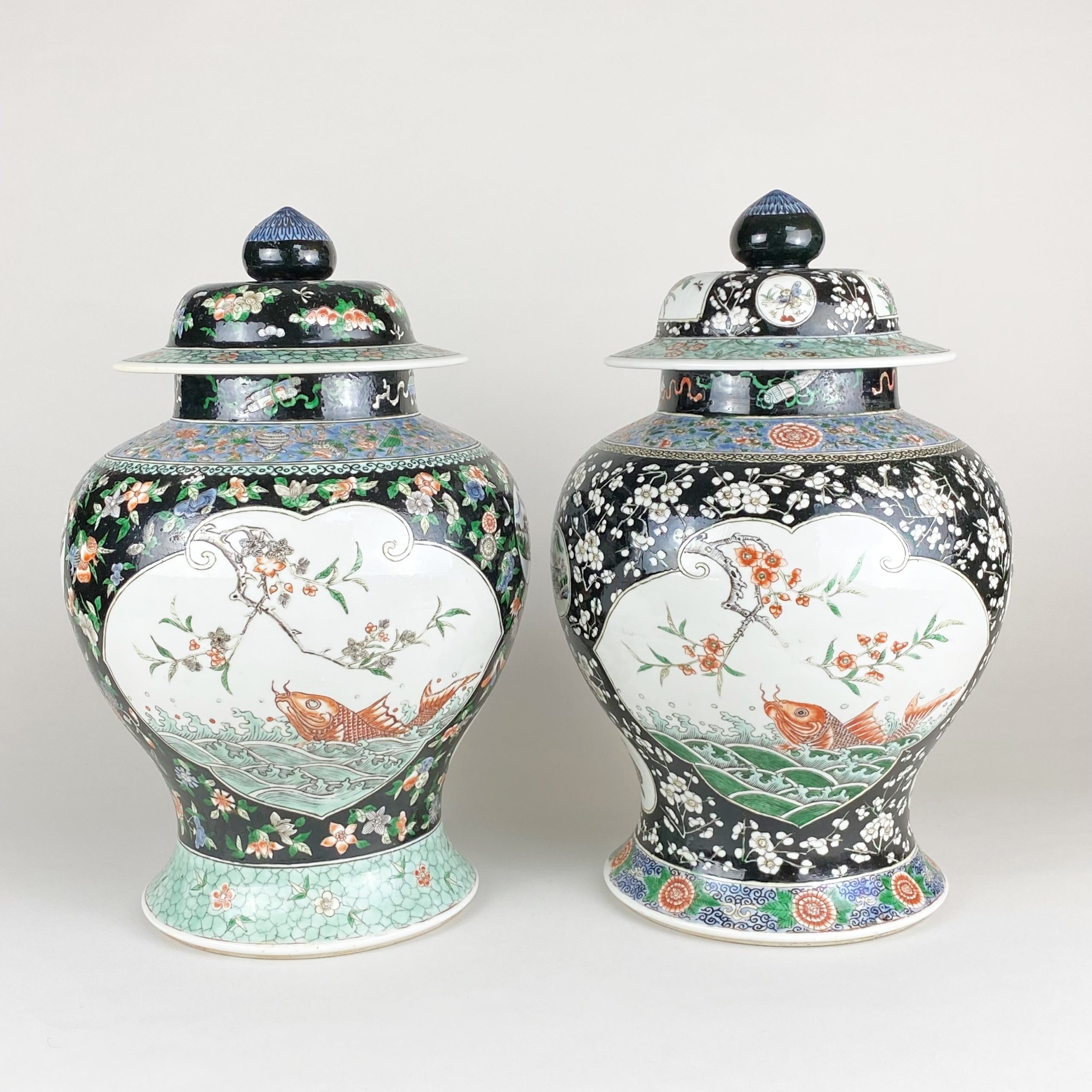 A matched pair of antique Chinese (19th Century) black ground famille verte jars and covers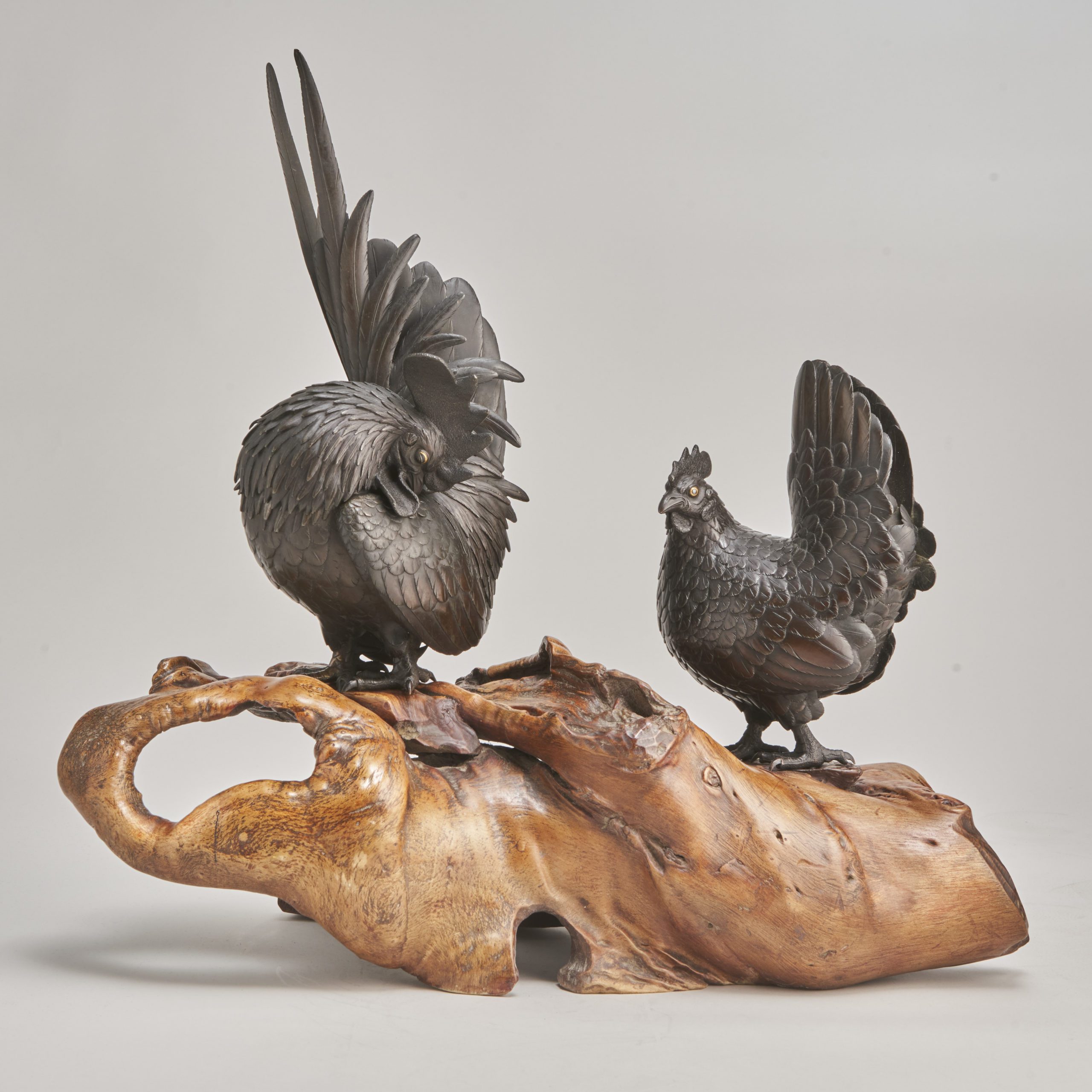 A beautiful Bronze Okimono group depicting a pair of chickens (Circa 1880)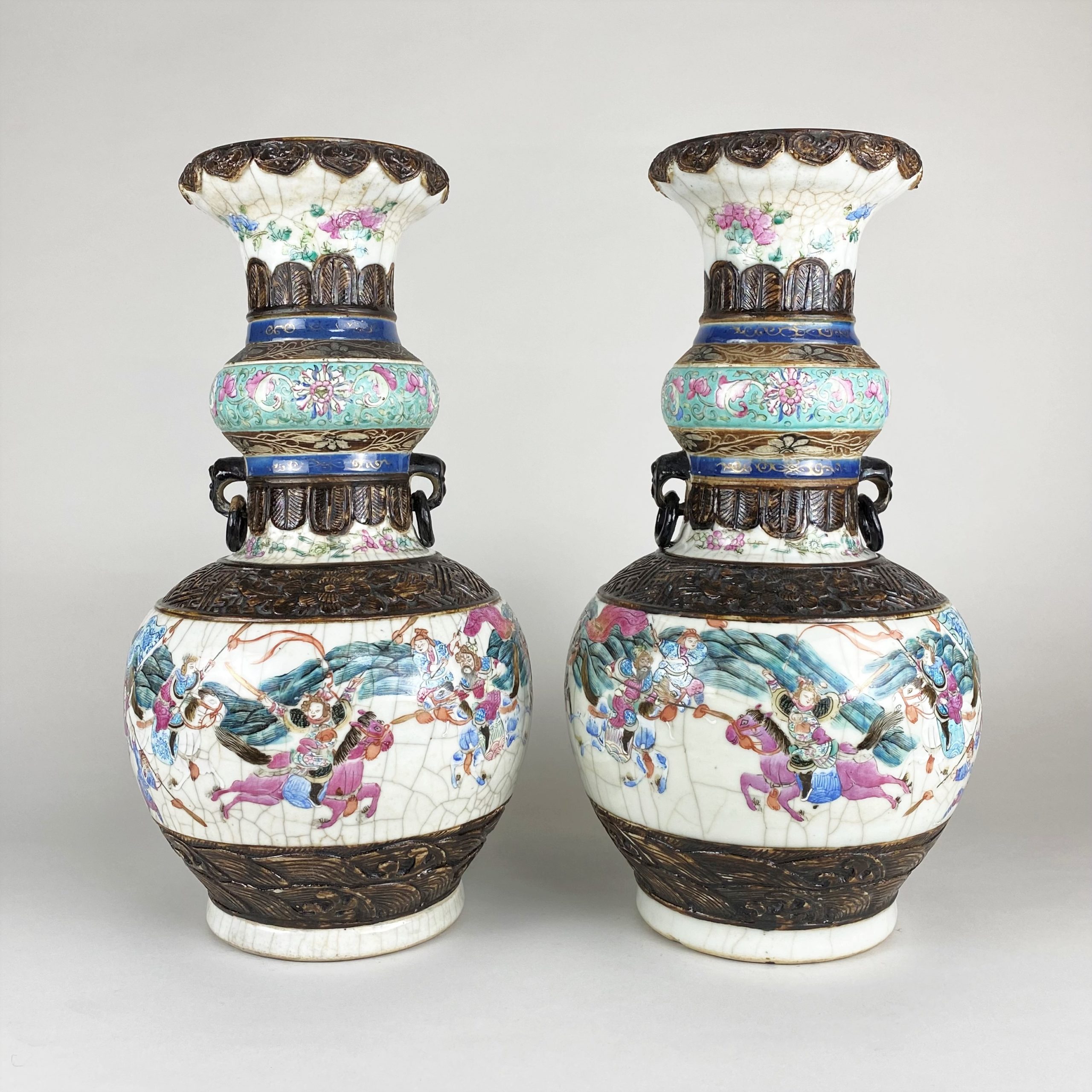 A large pair of 19th Century Chinese crackleware vases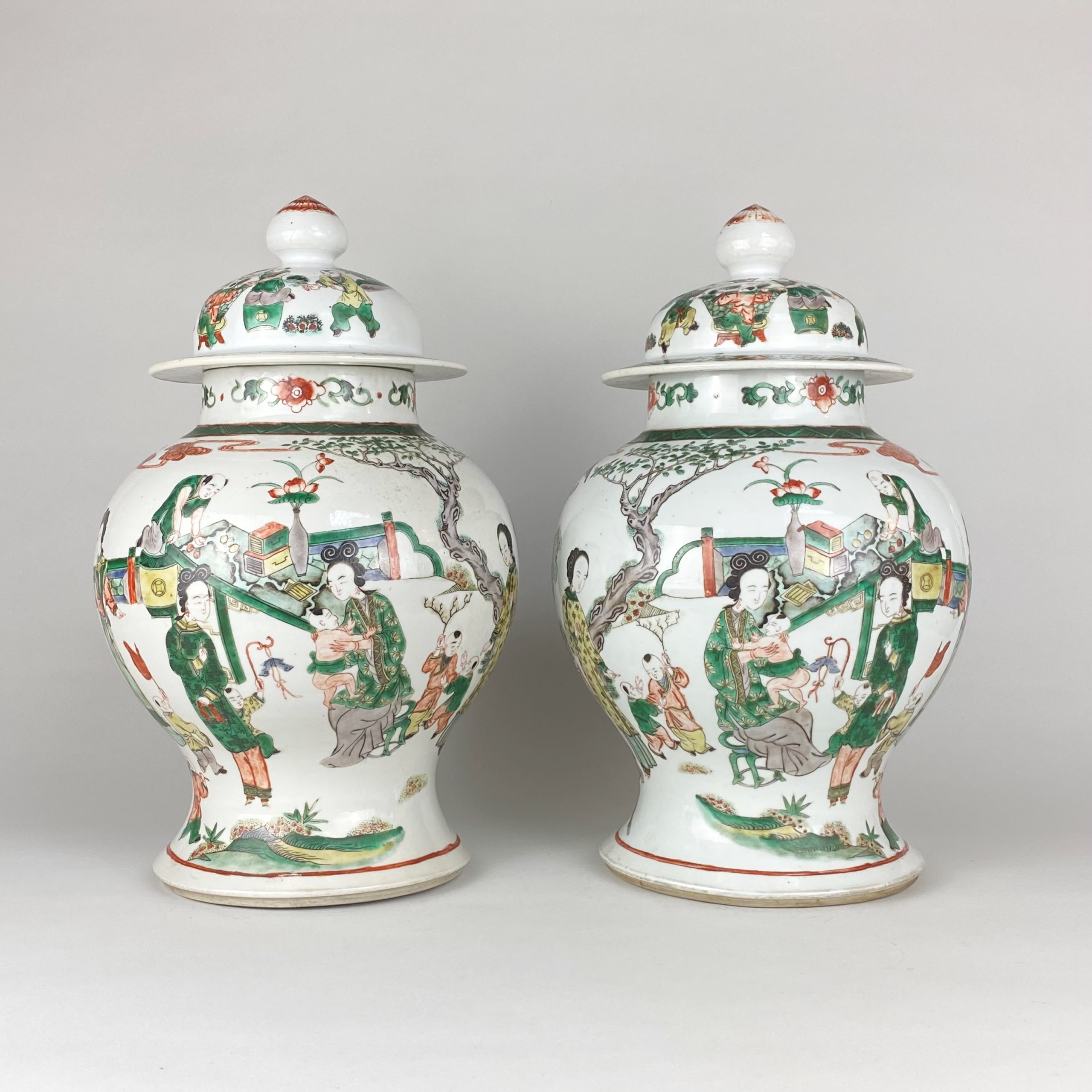 A charming pair of 19th Century Chinese famille verte jars and covers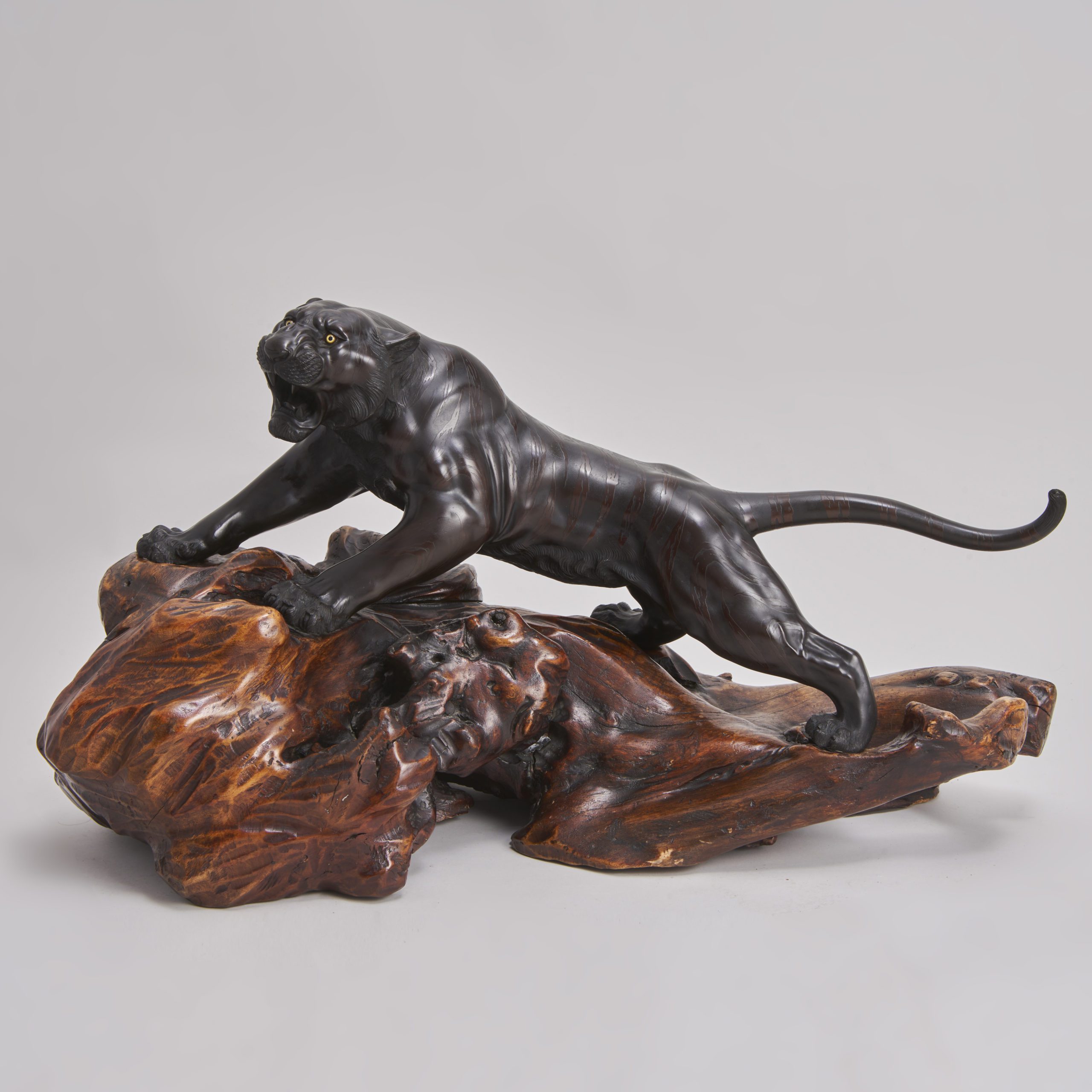 A dramatic large Bronze Okimono of a prowling Tiger on a hard wood base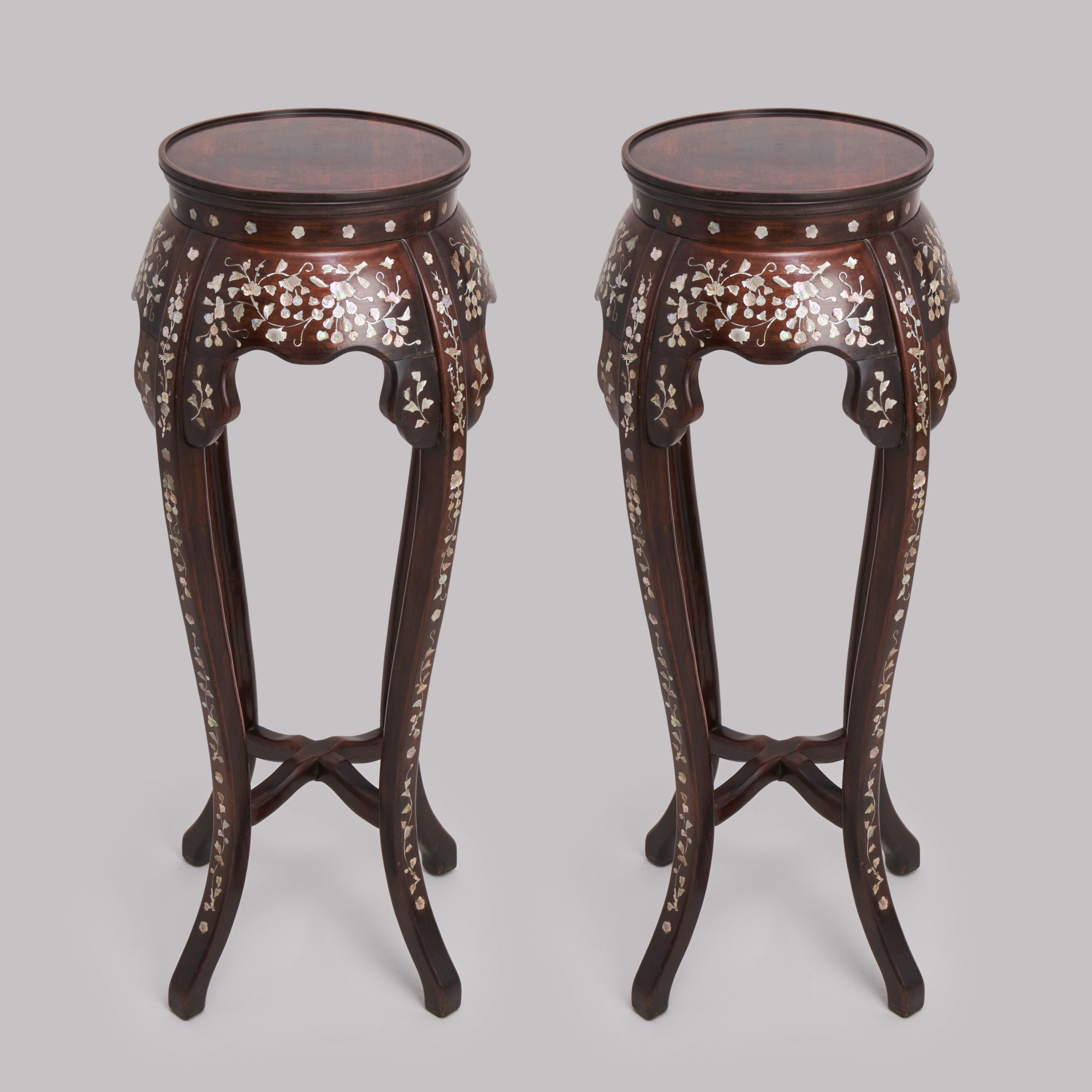 A pair of 19th Century Chinese pedestals inlaid with Mother of Pearl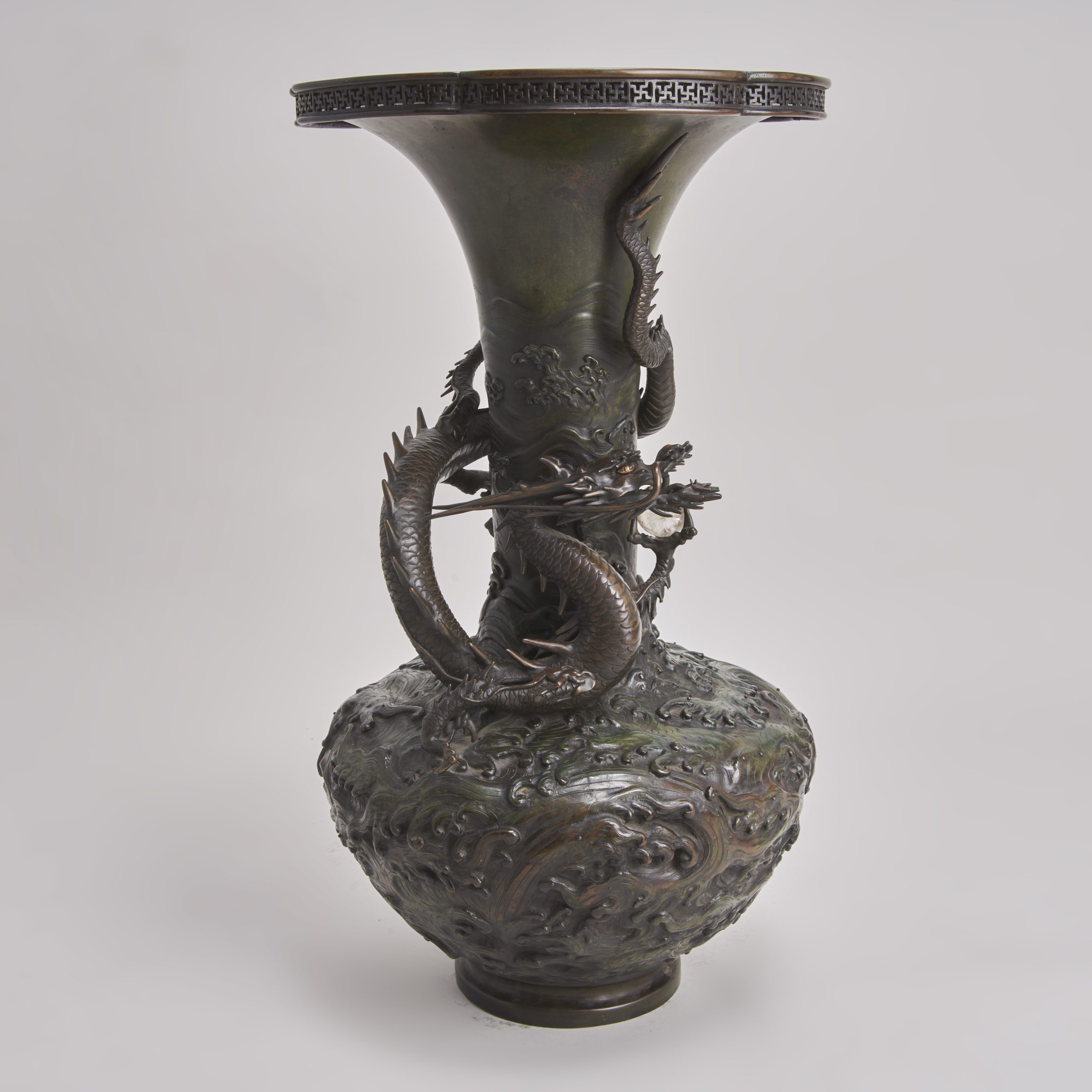 A dramatic, large Bronze vase with Dragon decoration (Japanese, Circa 1880)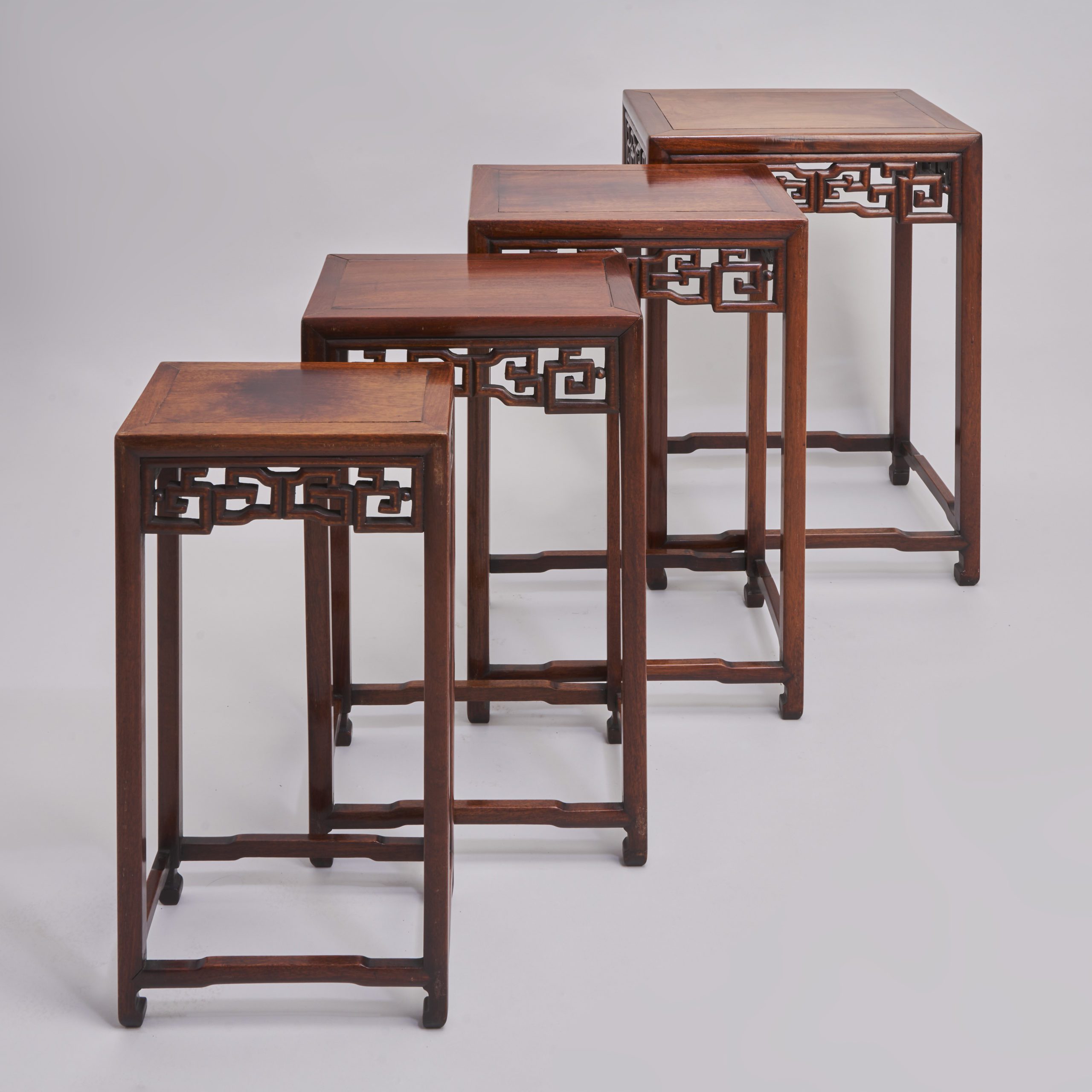 A set of four antique stacking tables (Chinese, 19th Century)
Follow us on Instagram
Join our ever-growing community of nearly 3,000 Instagram followers for regular updates and fascinating insight from our collection of Chinese and Japanese Fine Art and Antiques.
We regularly receive complimentary feedback about our posts and our Instagram feed is a fun way to learn about Oriental Art and to see new pieces from our collection as they are added to our website.
You can find us @kevinpageorient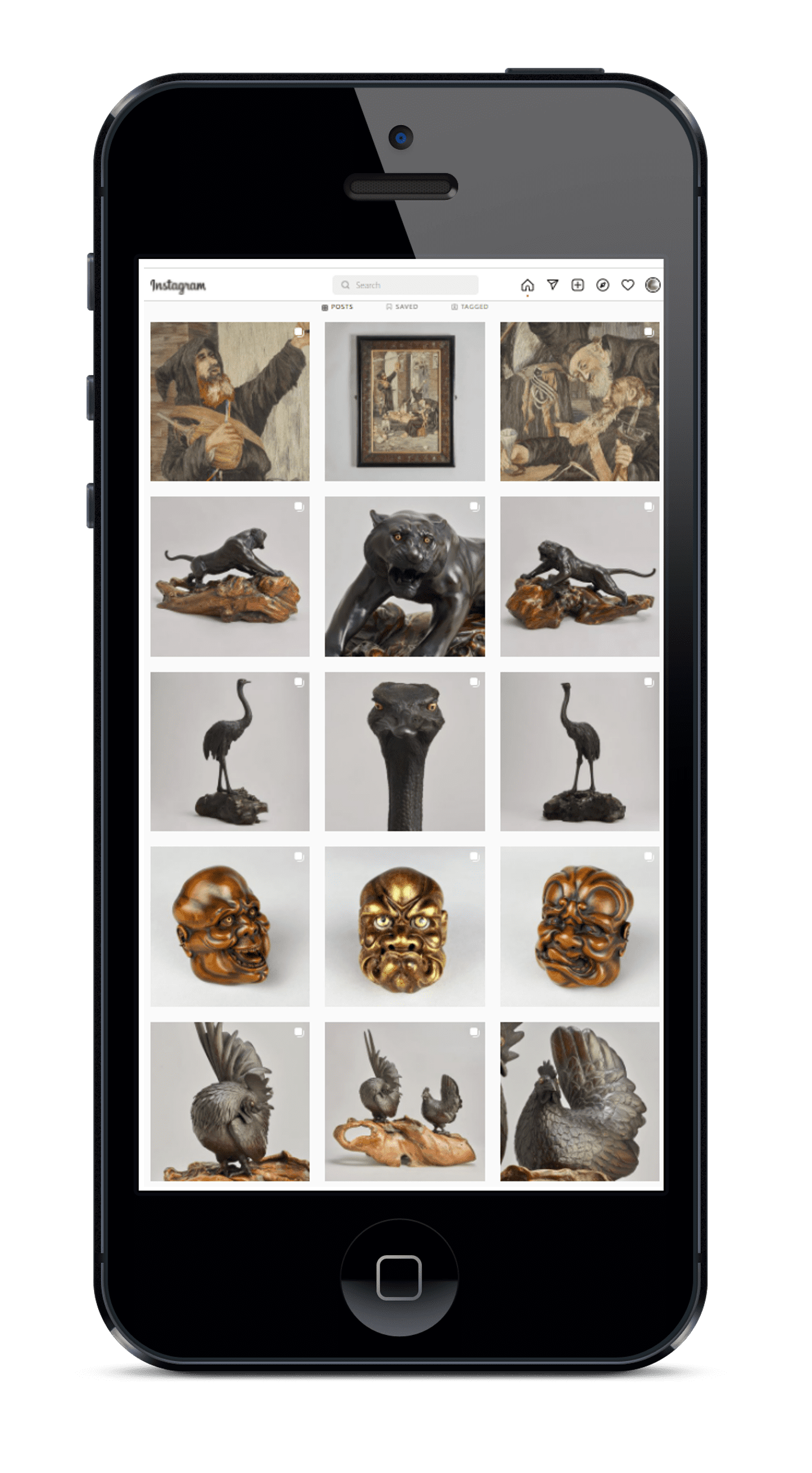 We hope you enjoyed our Spring Newsletter. If you missed any previous editions, you can find the online archive on our website by clicking here.
Until next time, we thank you for your support and custom and we wish you health and happiness for the year ahead.
Kevin Page Oriental Art