Blink and you miss it! 2022 seems to be racing by at break neck speed and it's hard to believe that we're already closer to next Christmas than the last. This year continues to be a challenging time for many with global unrest, climate change, the cost of living crisis, travel chaos and much more so, as always, our quarterly newsletter aims to take a lighter look at the wonderful world of Oriental Art to offer some distraction and temporary rest-bite from reality.
In this edition, there are some more fascinating tales from Japanese legend and a look inside our gallery as we showcase some wonderful new recent arrivals to our website.
We hope you enjoy the read.
Kevin Page Oriental Art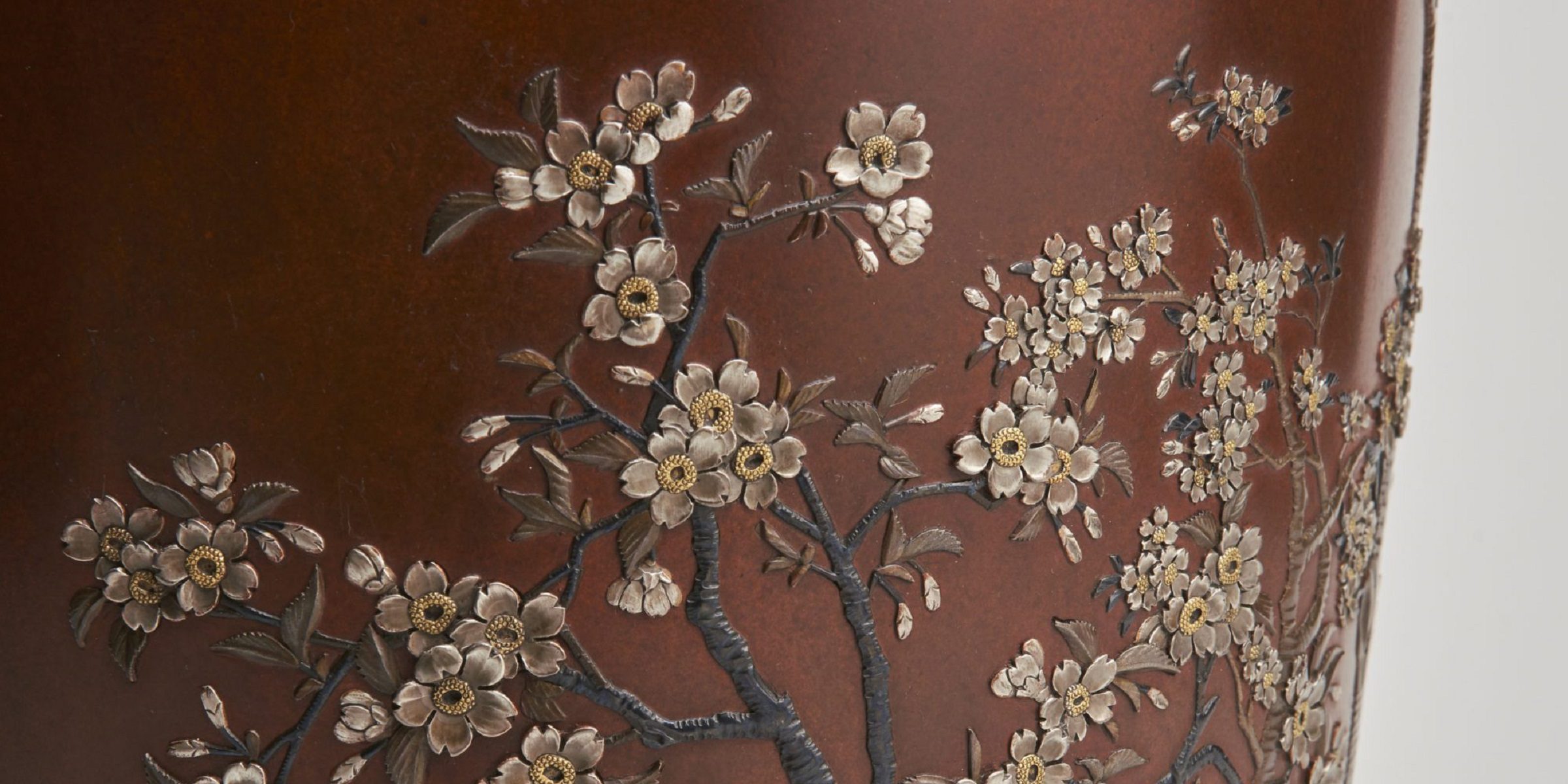 Birds of a Tether: Exploring Falconry in Japan
The wonderful collection of Bronze and multi-metal Birds of Prey in our collection of late 19th Century Japanese metalwork inspired us to do some research into Meiji-era Japan's obsession with these beautiful creatures.
In our latest, "Stories behind the art" blog, we wrote a short piece about the ancient sport of Takagari, (Falconry) and its importance in Japanese culture, agriculture, military and general way of life.
You can read the story and see more wonderful depictions of  these majestic birds by clicking here.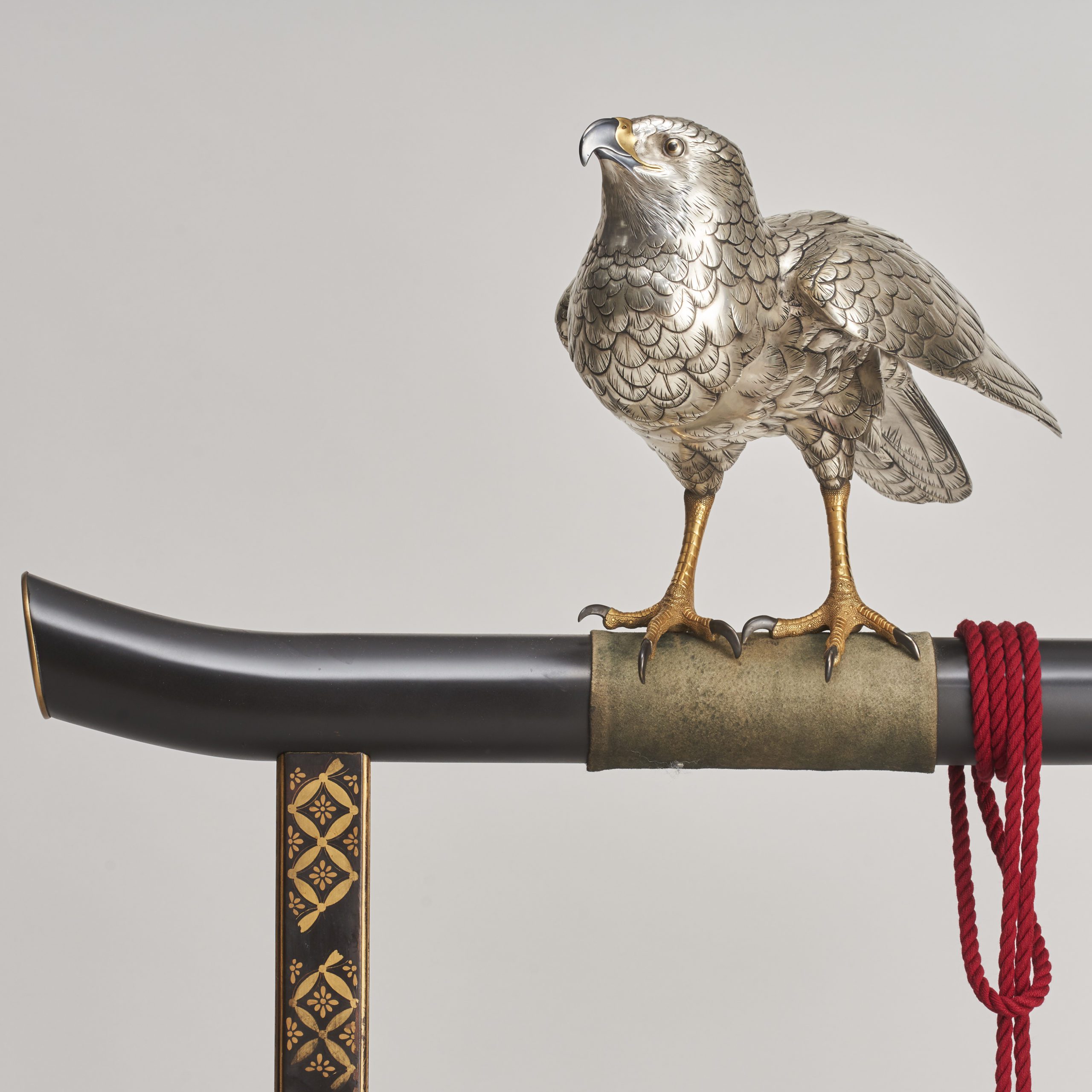 Mane Attraction: A brief introduction to the legend of the Lion Dog
In the latest of our short-read blogs we take a look at the origin, symbolism, meaning and beauty behind one of the most popular characters in Oriental Art, the Lion Dog. Click on the image below to find out more. We hope you enjoy the read.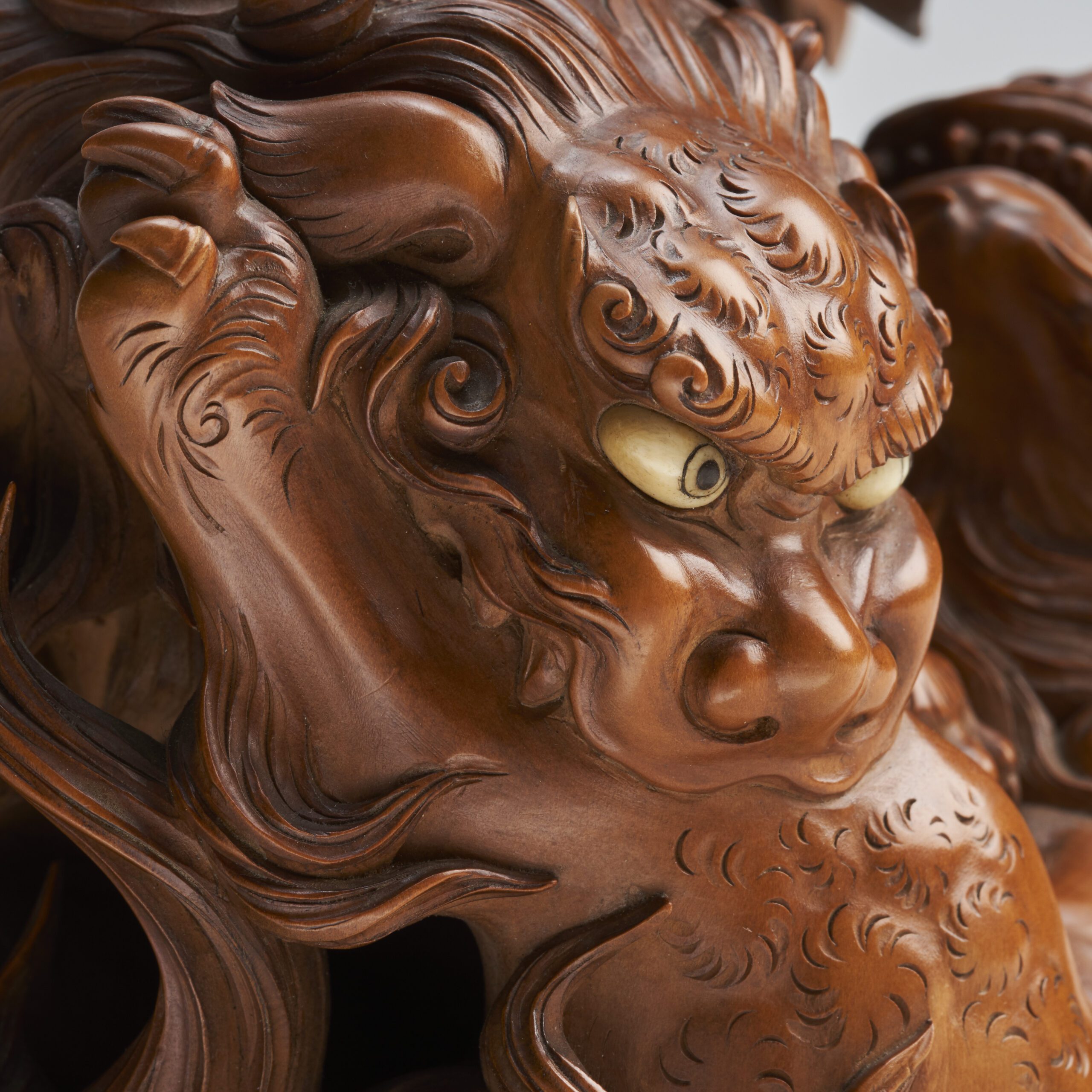 This is Camden Passage:
We enjoyed a fun day of photography with the very talented Gary Williams as part of his brilliant Instagram project, "This is Camden Passage".
Gary is creating a beautifully curated online archive of portraits and profiles of some of Camden Passage's many fascinating characters and traders and you can follow Gary's work here or by clicking the image below. Take a look and see if you recognise anybody.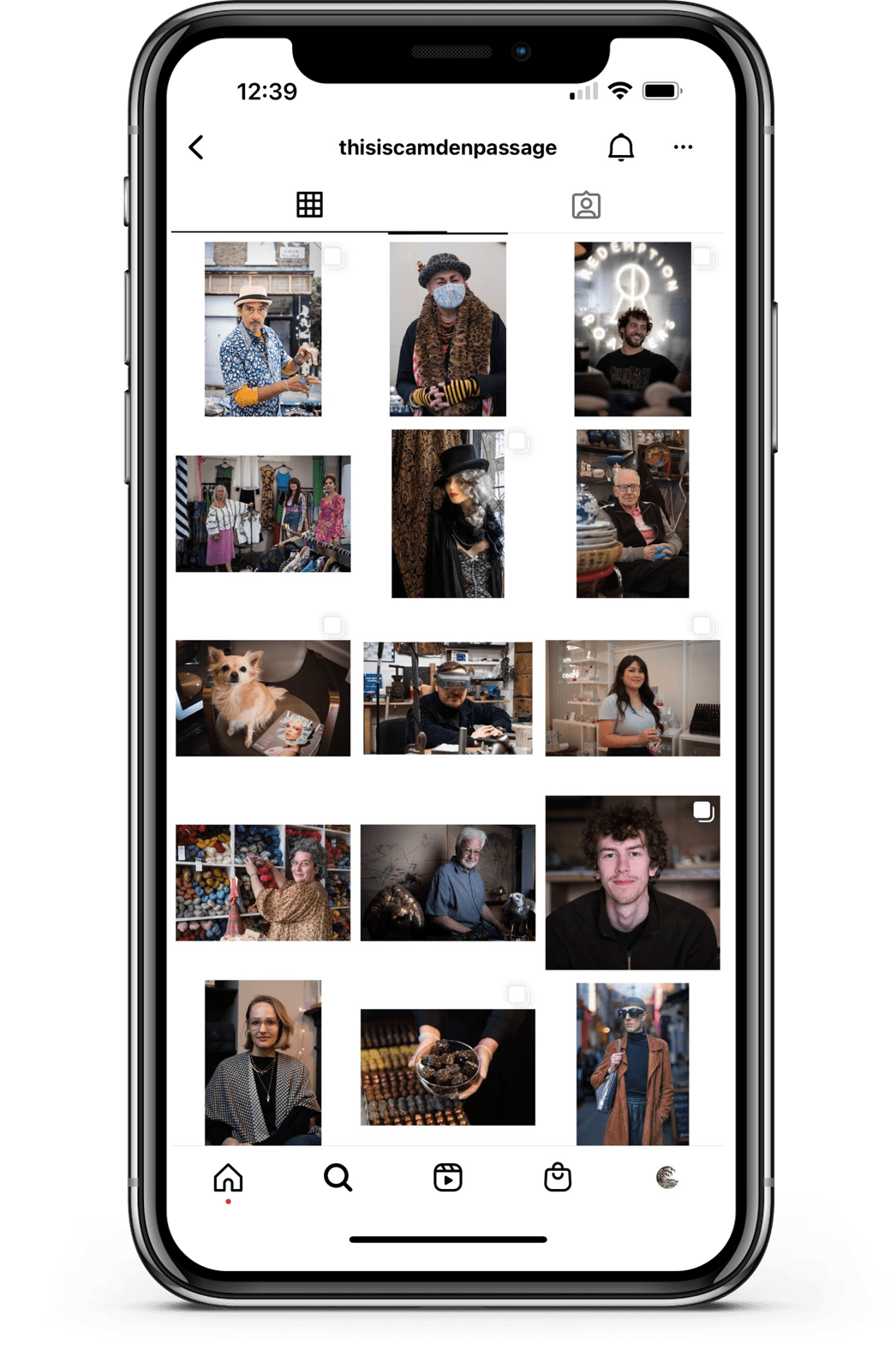 Lights, Camera, Action…
More Camden Passage news and last month we had the slightly surreal experience of witnessing a Wintry Christmas-themed Romantic Comedy movie filmed on our door-step… in the middle of a Summer heat-wave. One of London's most photographed streets, Camden Passage has featured in many television programmes, films and adverts over the years so we were pleased that our old shop front was selected to play a starring role in this latest production. We'll update you in the next Newsletter on where you can see "Walk out to Winter".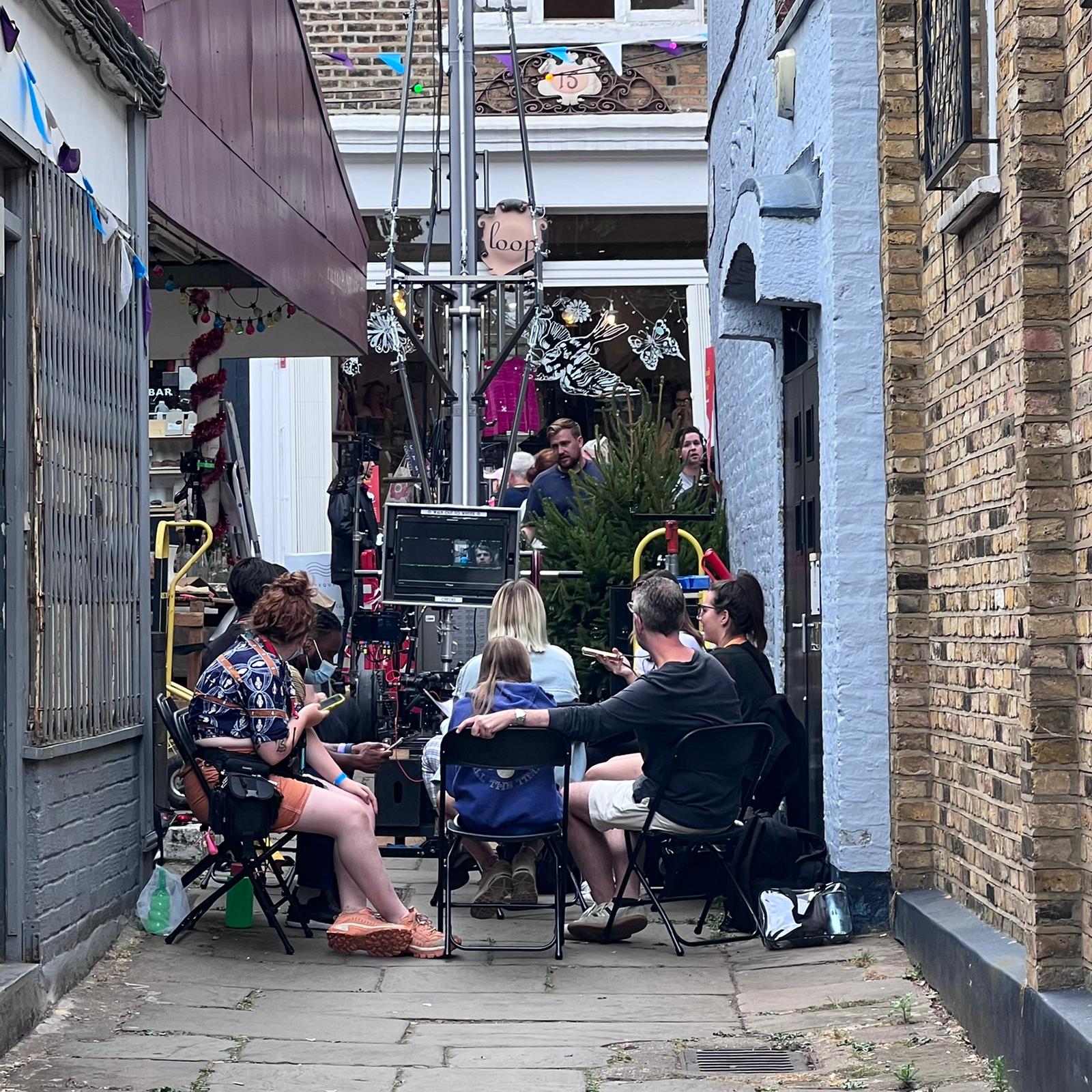 What we value: Supporting the Red Cross and the DEC
We regularly receive requests to provide valuations and background information on pieces of Chinese and Japanese Fine Art and Antiques and we are happy to provide appraisals, (providing the objects are within our field of expertise of course), but we do humbly ask that in return, a small donation is made to our chosen charity.
In the last few months, we are delighted to have been able to raise hundreds of pounds for the Red Cross to help support the incredible work that they are carrying out in the Ukraine as part of the Global Disasters Emergency Committee. If you have an item that you would like to have appraised or if you would simply like to make a donation or to find out more about this initiative, please click here for further information.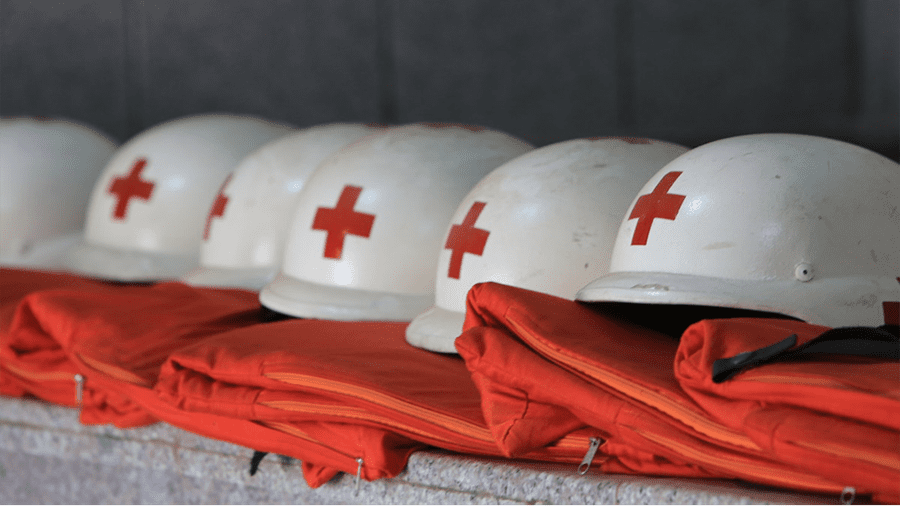 Part of the Furniture:
Our North London gallery holds a substantial inventory of 19th Century Japanese Shodana and cabinets, antique Chinese tables, desks, stands, pedestals, altar tables chairs and more. Recently, we introduced a small selection of these to our website and you can click here or on the image on the right to take a closer look. However, if there is something in particular you are looking for but can't find or if you would like to arrange a visit or a virtual tour, please don't hesitate to contact us by clicking here.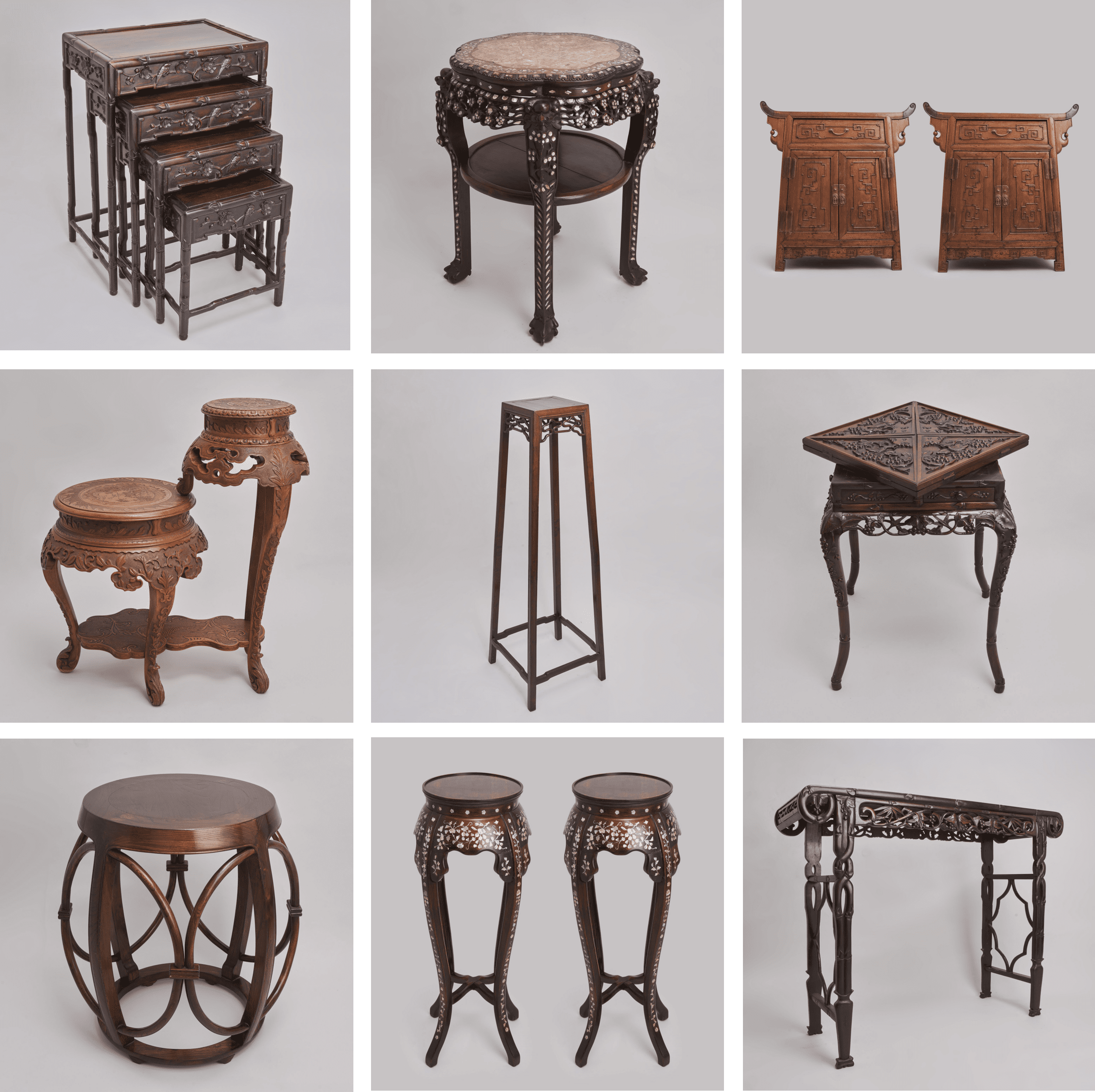 A look inside the gallery:
Each week we upload new pieces to our website and since our last newsletter, we have introduced some fantastic Meiji-era Metal work, some beautiful 19th Century Chinese porcelain, fascinating Okimono and some stunning earthenware pottery Satsuma ware. (Click any of the images to see all our new website additions.)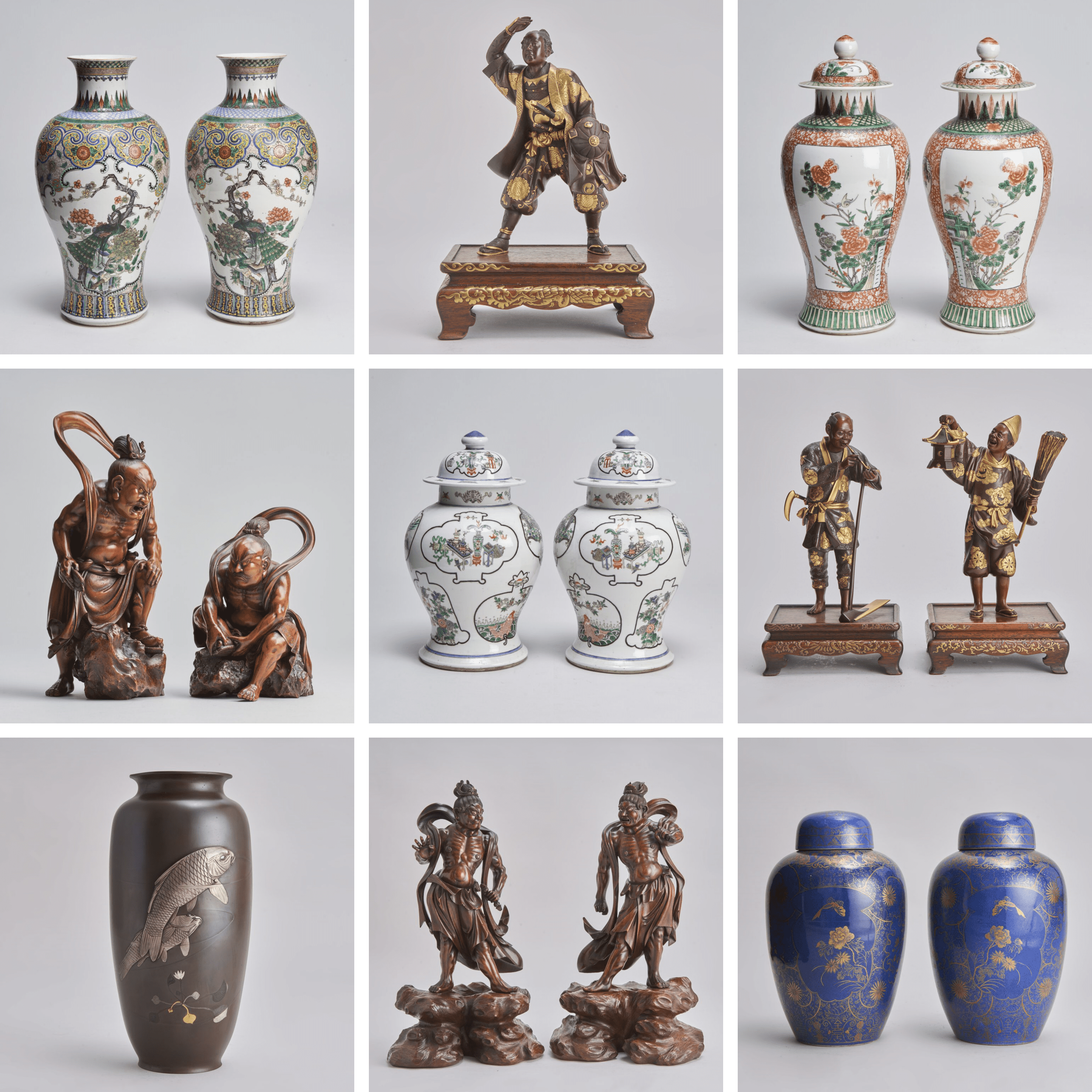 Open for business:
As life continues to return back to some sense of normality, we have been delighted to welcome back our International customers in recent months and although a lot of our business is done online these days, we know there is no real substitute for an actual visit to a gallery or show-room.
With that in mind, we are generally open Monday to Friday from 1030 – 1630 (by appointment). If you are in London or planning a trip and would like to arrange a visit, we will be very happy to see you. Contact us here to book your appointment.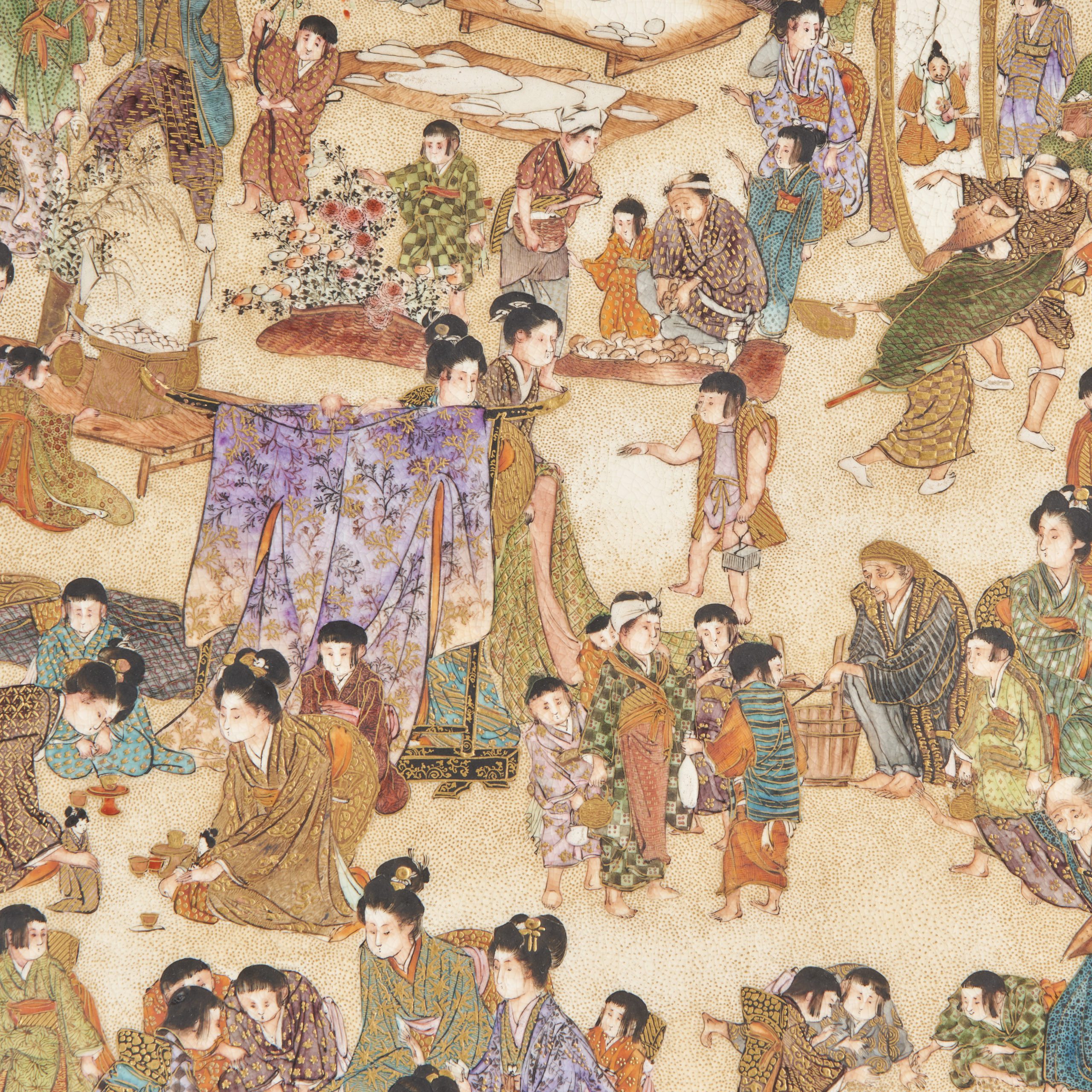 Follow us on Instagram:
Join our ever-growing community of nearly 3,000 Instagram followers for regular updates and fascinating insights from our collection of Chinese and Japanese Fine Art and Antiques.
We regularly receive great feedback about our posts and stories and our Instagram feed is a fun way to learn about Oriental Art and to see new pieces from our collection as they are added to our website.
You can find us @kevinpageorient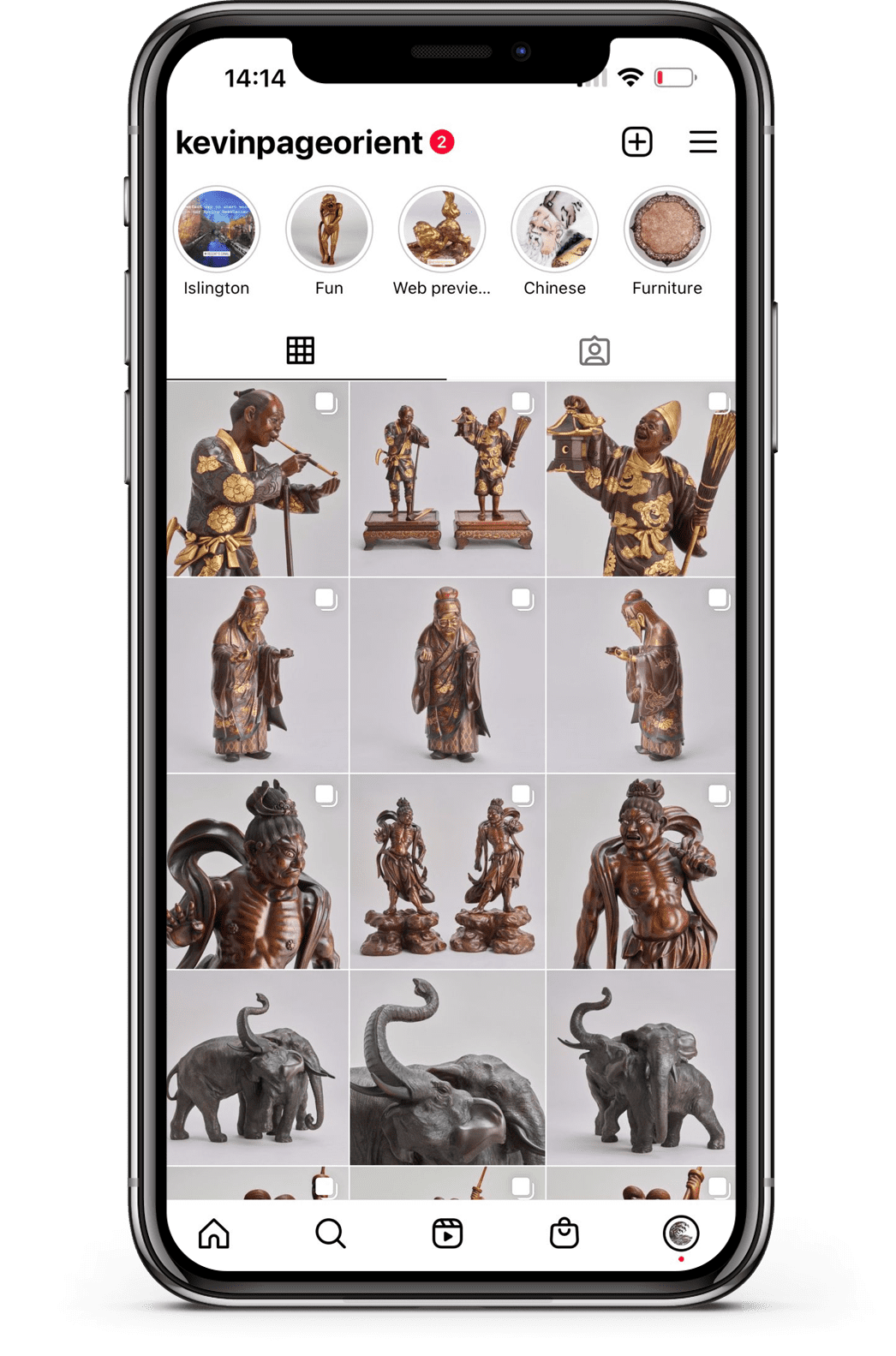 We hope you enjoyed our Summer Newsletter. If you missed any previous editions, you can find the online archive on our website by clicking here.
Until next time, we thank you for your support and custom and we wish you health and happiness for the months ahead.
Kevin Page Oriental Art