The last few months may not have brought us the endless days of sunshine and pleasant climes that we had hoped for but, nonetheless, we are looking forward to the changing of the Seasons. Autumn is both a beautiful time of year and traditionally a busy and exciting period for the trade.
For lovers of Japanese Art and popular culture, throughout September, Sothebys London are celebrating the life and times of Freddie Mercury with a series of exhibitions and sales from the contents of his London home, Garden Lodge. "In Love with Japan" contains hundreds of pieces that highlight his love of Japanese culture, art, legend and history.
Meanwhile across town, The British Museums' "China's hidden Century" runs until the beginning of October and visitors will glimpse the textures of life in 19th-century China through art, fashion, newspapers, furniture – even soup ingredients.
At the end of September the LAPADA Fair returns to London after a four-year hiatus and Asia week (late October to early November) is always a fascinating time with London-based Oriental art dealers, galleries and sale rooms all showing their wares.
If you find yourself in London for any of these events, why not visit our galleries in Camden Passage and we will be happy to give you a tour of our collection of Chinese and Japanese Fine Art and Antiques.
In this newsletter we shine the light on one of our favourite Satsuma artists of the Meiji-era, Ryozan. We also provide an introduction to the Tsuba and we tell the story of two of the most revered Samurai Warriors in Japanese legend. We will also take a closer look at some of the wonderful Chinese and Japanese Fine Art and Antiques that we have introduced to our website over the last few months.
We hope you enjoy the read.
Kevin Page Oriental Art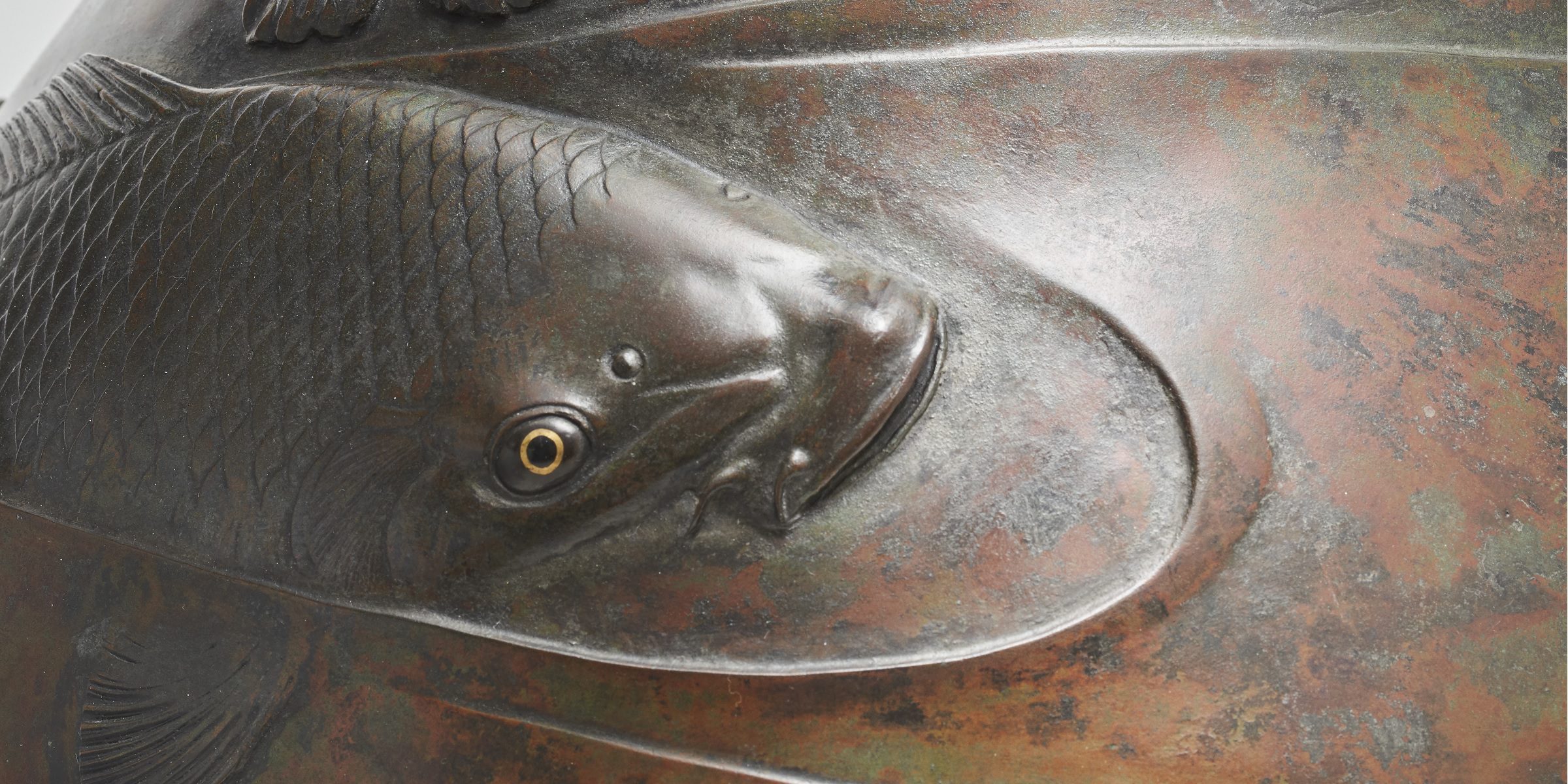 The stories behind the art: Ryozan
One of our favourite Satsuma artists of the Meiji-era (1868 – 1912), we recently took a closer look at some of the wonderful works that he produced during the Golden-Era of Japanese art. Read the story here: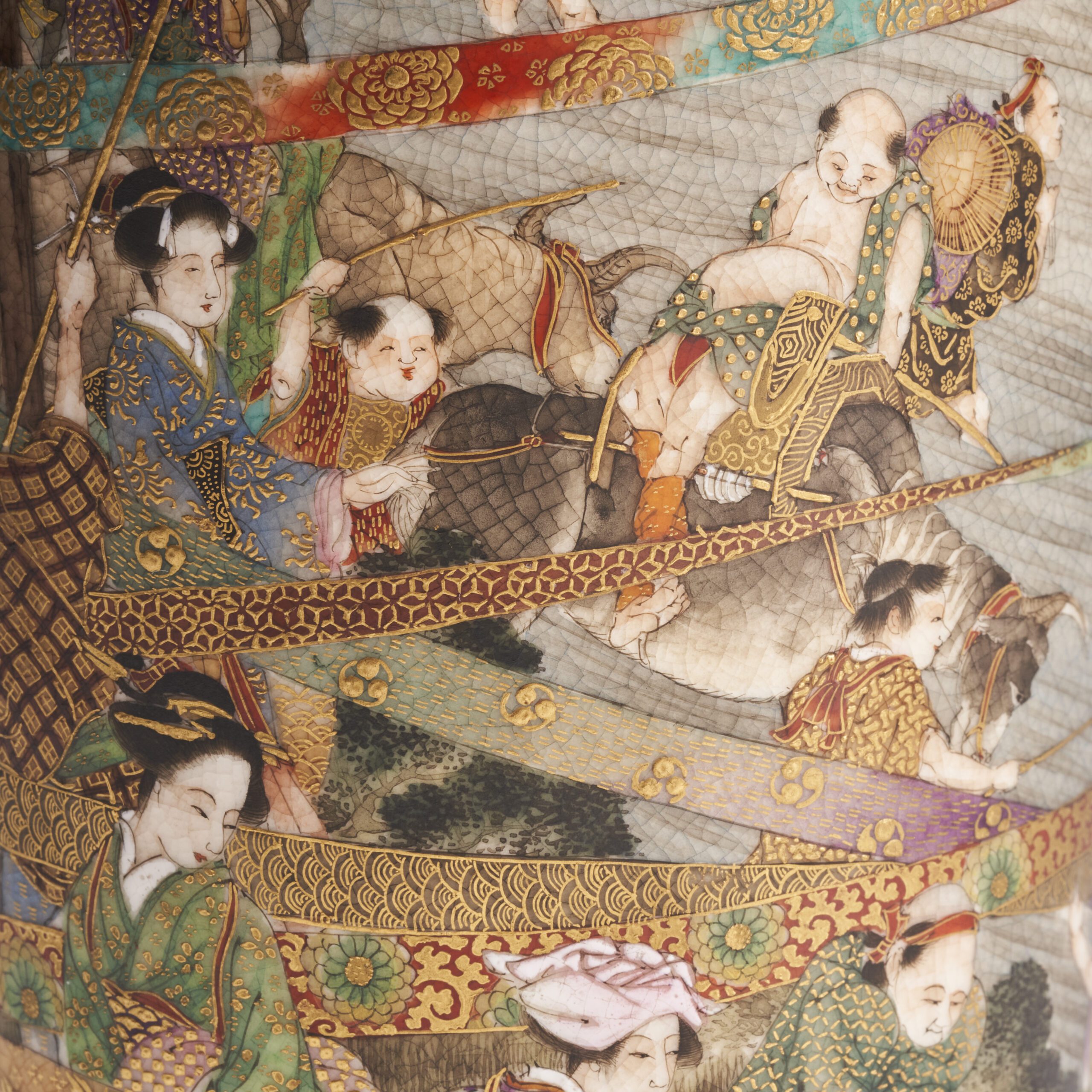 On Guard: A brief introduction to the Tsuba
Back in June we wrote an article about the Tsuba. In its simplest form, the Tsuba is the hand guard on a Japanese Sword. It provides balance and protects the owners hand from slipping onto the blade. However, Tsuba are much, much more than just a functional part of a sword. Read more about this fascinating subject by clicking here: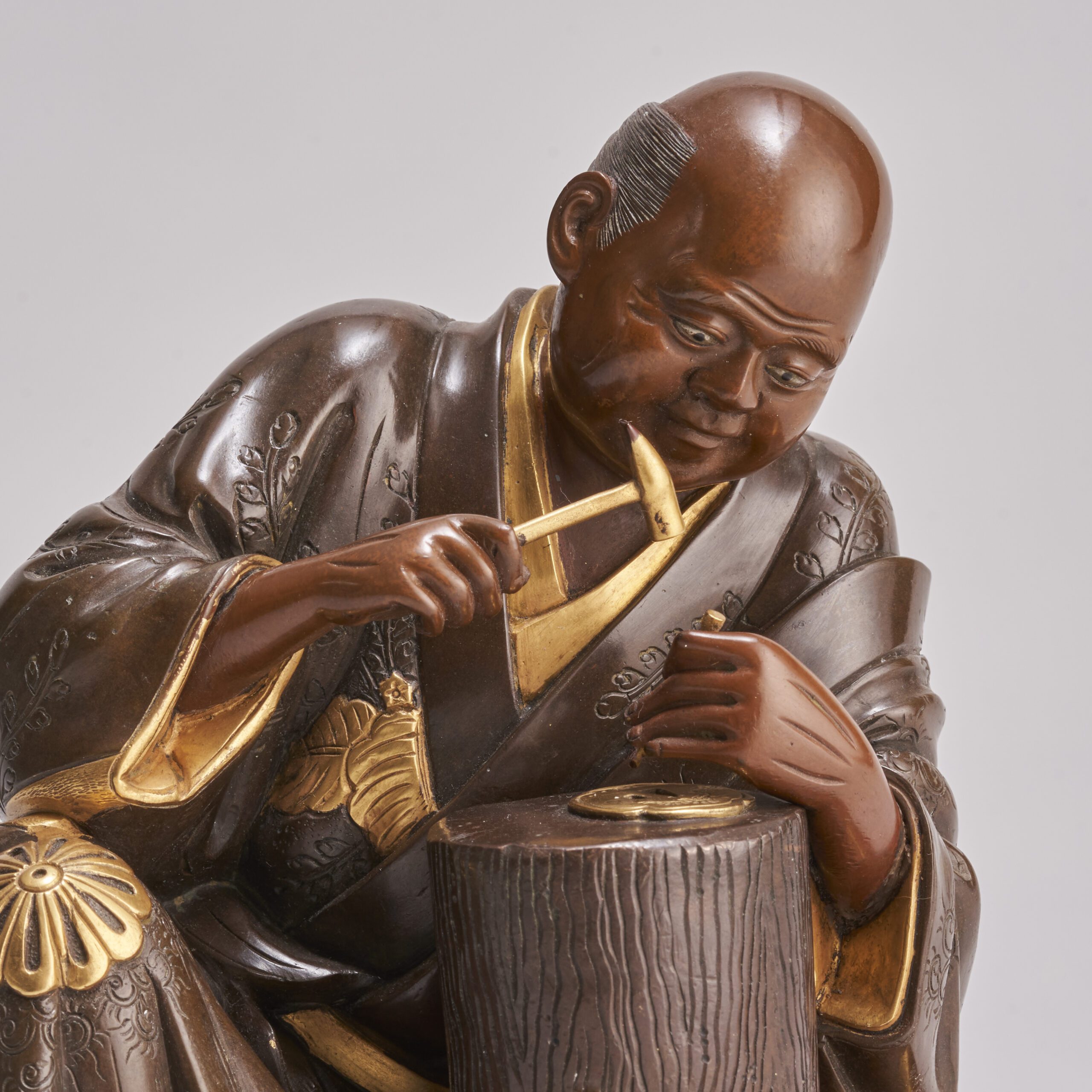 Like Father Like Son – The story of two Heroic Samurai Warriors
Also in June, we told the story of two legendary (father and son) Samurai warriors. Kusunoki Masashige and Kusunoki Masatsura are still revered as Heroes across Japan for their absolute loyalty and ultimate sacrifice to the Throne. Find out why by clicking here.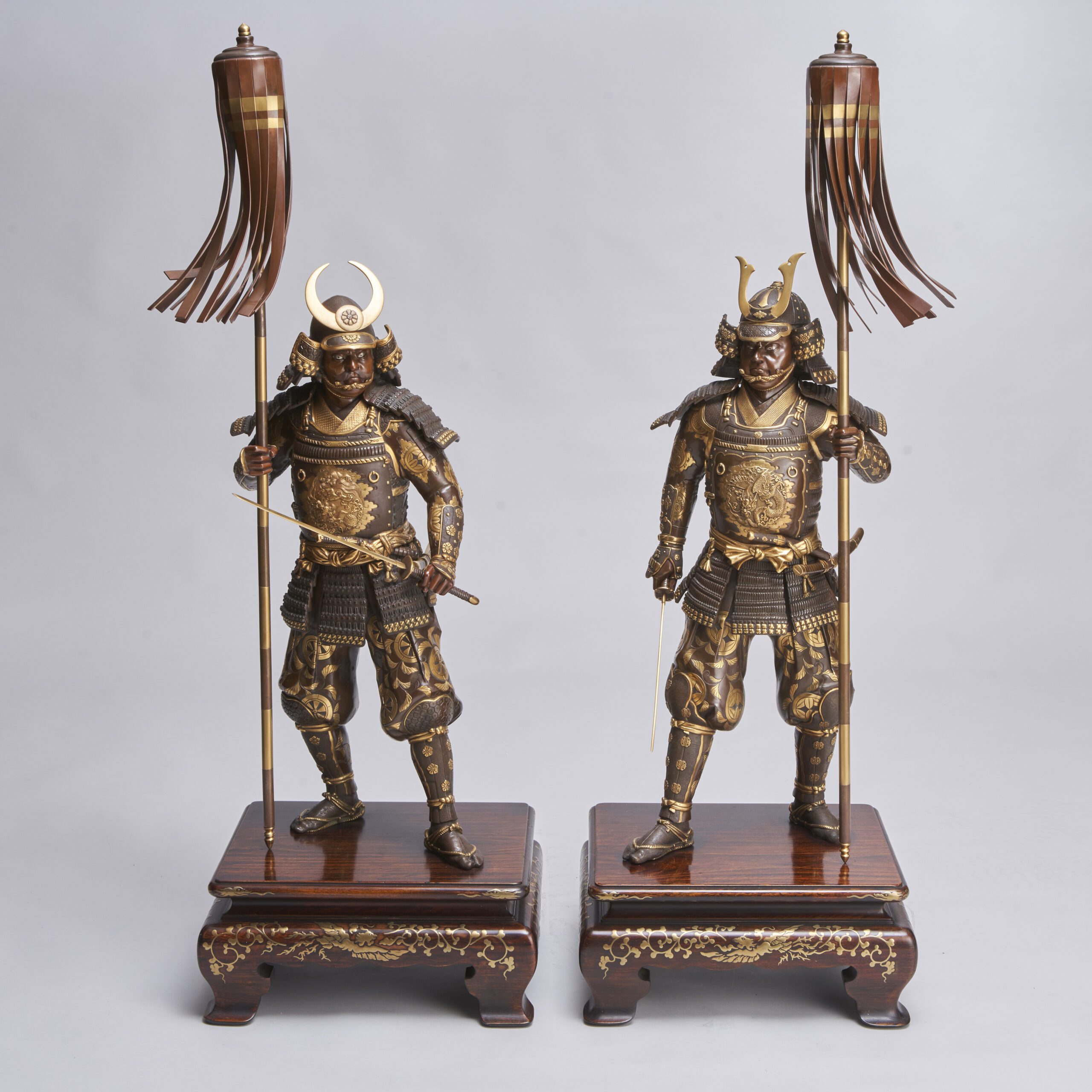 A look inside the Gallery:
Each month we add fascinating new pieces to our website and since our last Newsletter, we have introduced some wonderful 18th and 19th Century Chinese porcelain, a selection of fine Meiji-era metalware and some beautiful Japanese ceramics. Click here or on any of the below images to take a closer look at all the recent additions to our online gallery.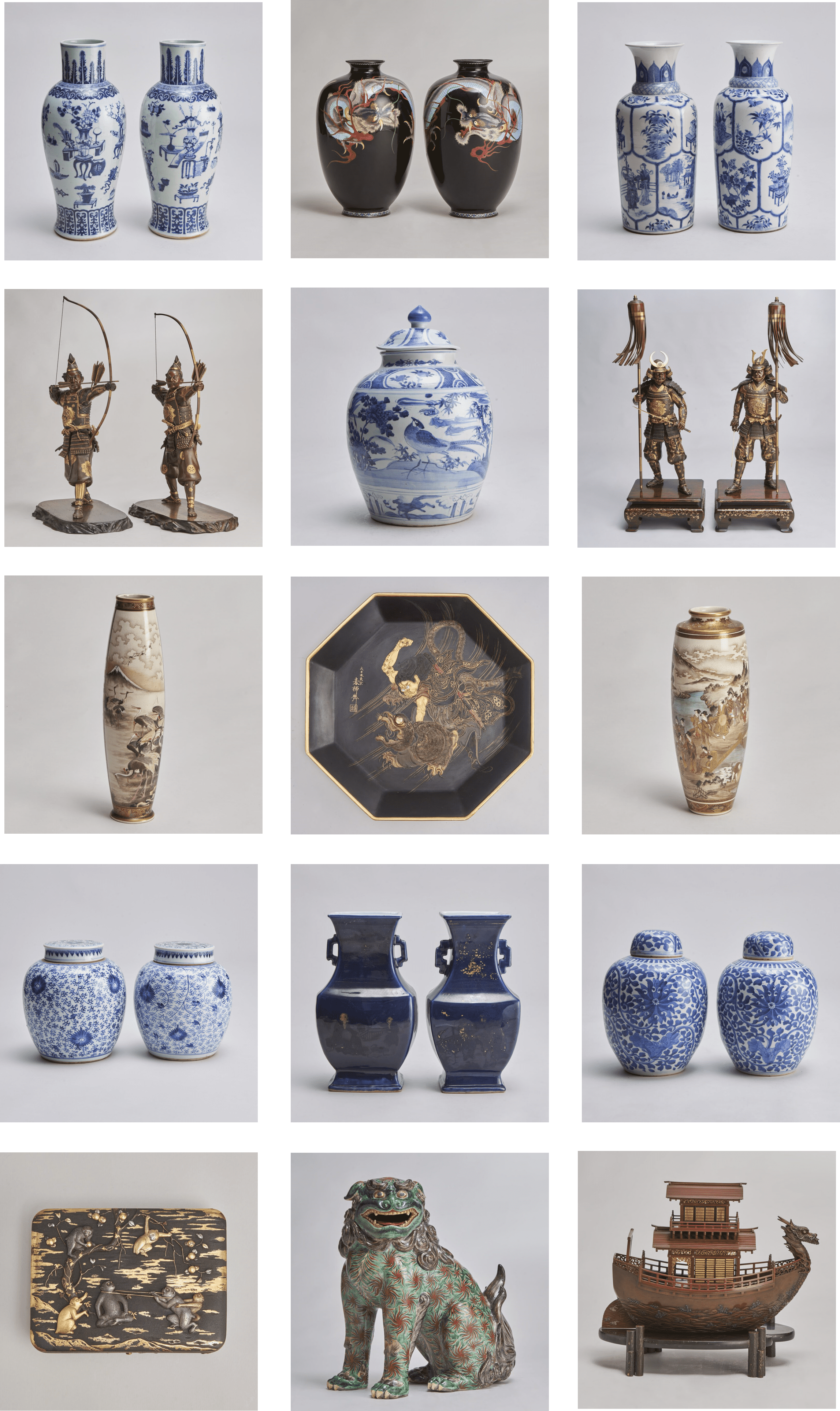 Camden Passage? It's a MUST
We are very pleased to announce that our new tenants at 2-4 Camden Passage will be opening for business in October.
MUST Wine Bars already operate extremely popular venues in Hampstead, Wanstead and St Albans and from this Autumn they will be bringing their "passion for the most beautiful and delicious wines to sip and enjoy in a super relaxing, fun and high-quality wine bar environment" to our own little corner of North London.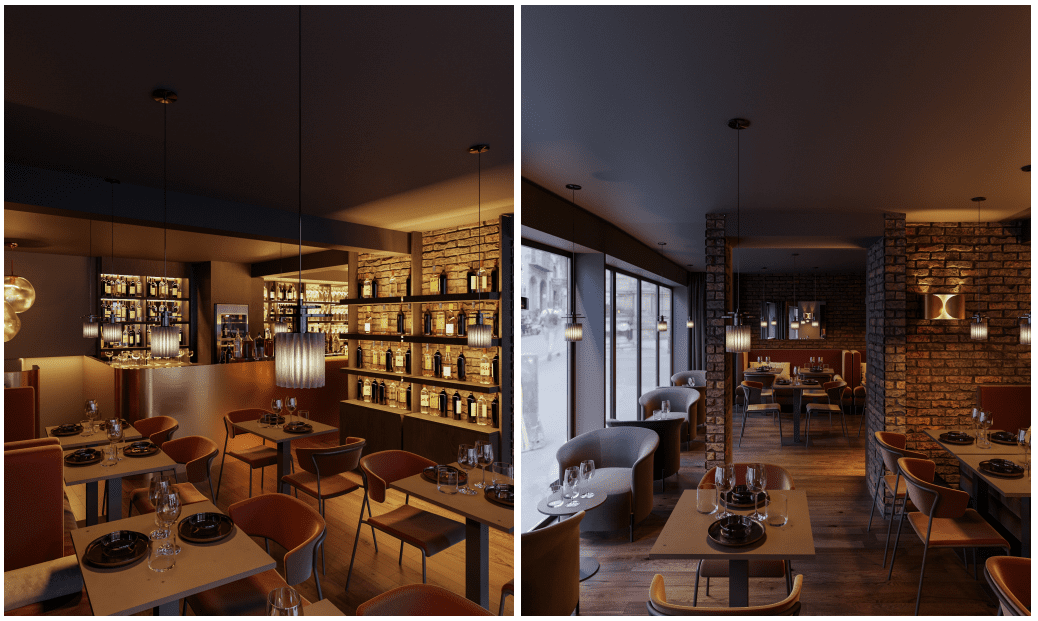 Yet another great reason to visit Camden Passage.
Cheers!
Open for Business
As much as we are very proud of ever-growing online presence, we know that there is nothing quite like visiting a gallery in person. A photograph or a video can never truly replace the experience of seeing an object in the flesh, handling it or enjoying the feeling of being surrounded by precious antiques and fine art.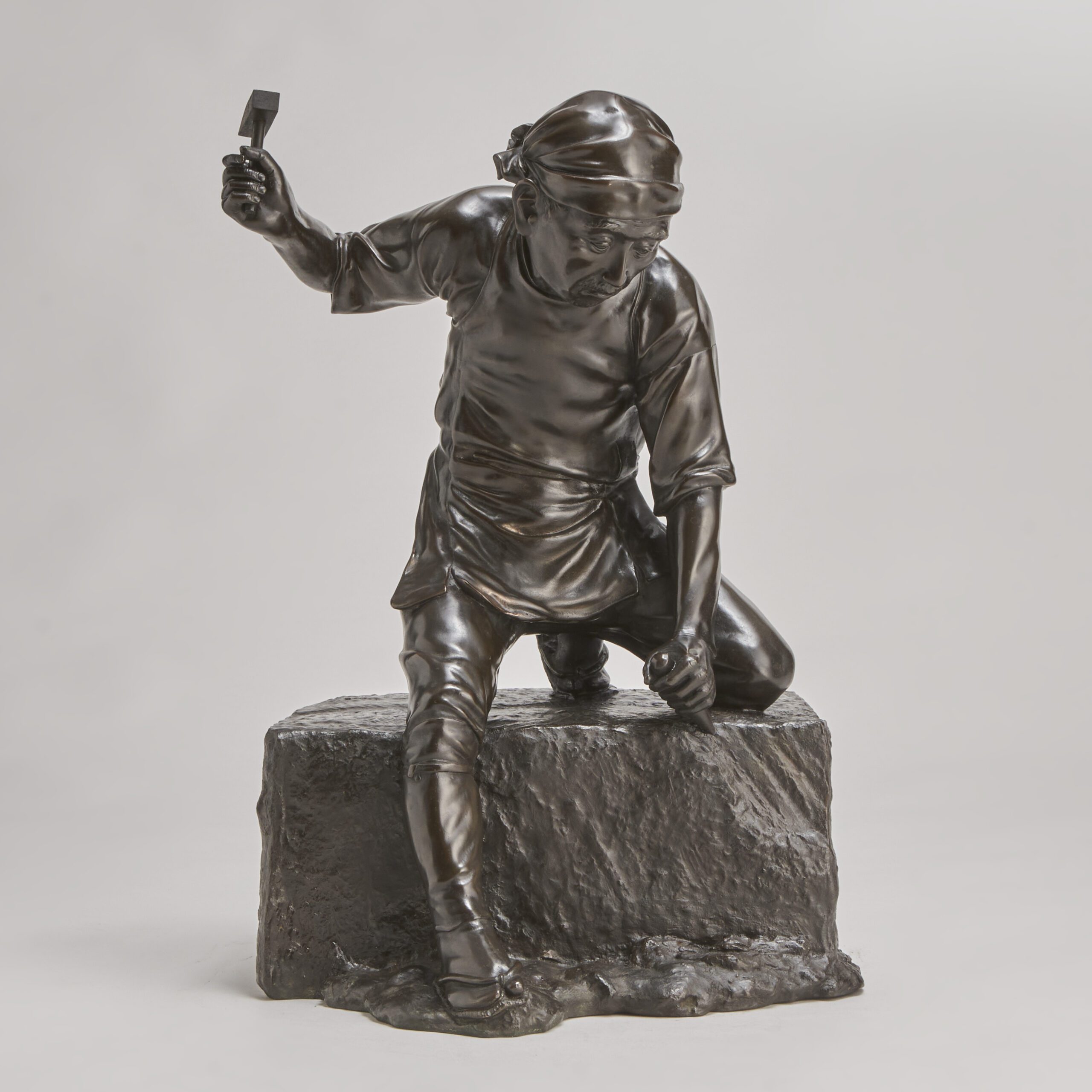 We are open Monday to Friday, 1030 to 1630 and on Saturdays by appointment only. Click here to make an appointment.
Follow us on Instagram
Join our ever-growing community of over 3,100 Instagram followers for regular updates and fascinating insight from our collection of Chinese and Japanese Fine Art and Antiques. We regularly receive complimentary feedback about our stories and posts and our Instagram feed is a great way to learn about Oriental Art as well as to stay up to date when new pieces are added to our website. You can find us @kevinpageorient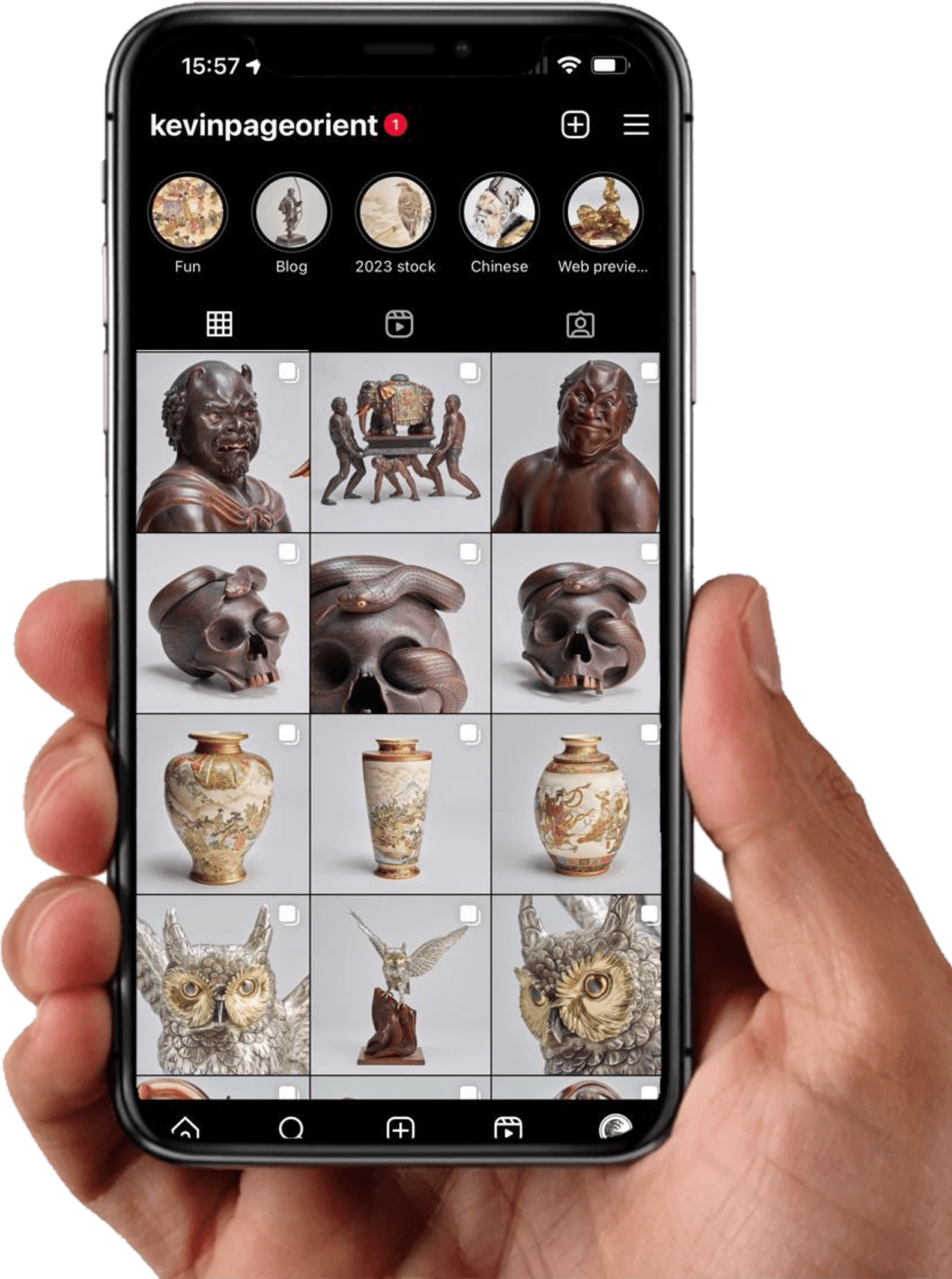 May be of Pinterest
Following a recent wave of interest from leading Interior Designers, we recently joined the creative network that is Pinterest. You can view and stay up to date with our board by clicking here.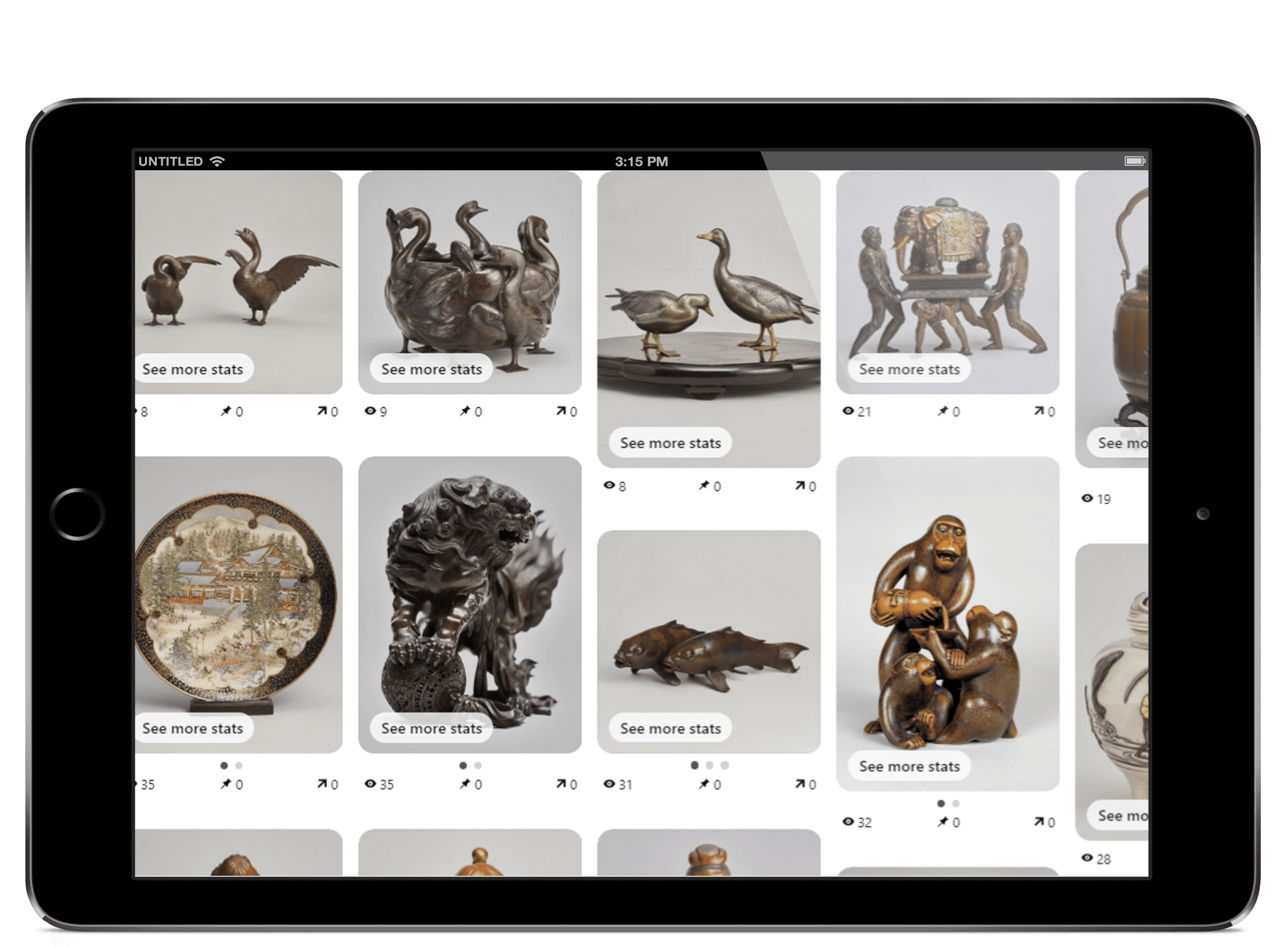 We hope you enjoyed our Late Summer Newsletter. If you missed any of the previous editions, you can read through the online archive on our website by clicking here. Until next time, we thank you for your support and custom.
Warm Regards
Kevin Page Oriental Art