We had some really lovely feedback from our recent Summer message so, here we are, back by popular demand, with our imaginatively titled "Autumn Newsletter."
2020 continues to be a challenging and uncertain time for many and the world of Fine Art and Antiques is no exception.
With that in mind, our aim with this email is to add some colour to an otherwise gloomy outlook  and introduce you to some wonderful art and fascinating mythology.
We hope you enjoy the read!
Kevin Page Oriental Art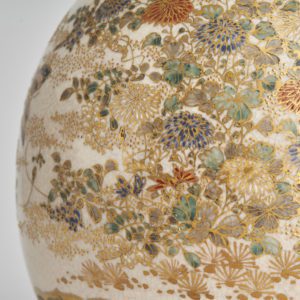 News!
A quick round up of what's been going on at Kevin Page Oriental Art in recent times and what is coming up in the next few weeks…
Asian Art in London
Founded in 1998, AAIL is a celebration of London's standing as the centre for expertise and excellence for Asian Art and Antiques in Europe.
The programme of events spans from 22nd October until 7th November and whilst we are not actively participating this year, our Islington Galleries will be open throughout, (by appointment only.) If you are visiting any of the events for Asian Art in London, don't hesitate to contact us and we will be very happy to welcome you.
We are open year round so if you are not able to visit London for AAIL, don't worry you will always be able to see an amazing collection of Chinese and Japanese Art at our North London galleries. We can also arrange "virtual appointments" so click here to speak to one of the team. We look forward to hearing from you.
Welcome to the Private Room:
We are delighted to announce that we have recently opened the doors to the brand new Private Room @ Kevin Page Oriental Art for a select few private collectors and dealers. Members of the Private Room will benefit from exclusive access to some of our finest and most interesting pieces before they are made available for general sale.
We are adding more pieces to the Private Room (and the general website) each week so don't forget to keep checking back. Private Room members will be contacted when new items are added. For more information on how you can apply for membership, don't hesitate to contact us by clicking here.
A stroll down memory lane:
We recently rediscovered some wonderful old photographs of our collection taken in the 1980s. We would love to hear from you if you have any fond memories of past visits to any of our shops in Camden Passage over the years. Click here to read more
The stories behind the art:
Each month, we write a new piece for the website, introducing our customers and followers to the mythology, characters, techniques, materials and artists that feature in our collection.
We recently added a short introduction to Japanese Mon, the iconic crests often seen in Japanese Fine Art and antiques.
We have also been working with our friends at BADA, (The British Association of Art Dealers) to create a short video introducing a Masterful multi-metal Seafood Cornucopia.
We are hoping the video will be released in time for the next edition but in the meantime, you can see a preview on our website.
You can read both pieces here.
Follow us on Instagram
We are hoping to reach 2021 Instagram followers before the end of the year, so if you would like to be kept up to date with wonderful images and fascinating information from our collection of Chinese and Japanese Fine Art and Antiques,  search for @kevinpageorient and if you like what you see, tell your friends and followers.
If you missed our Summer Newsletter, don't worry, you can read the online version by visiting the News and Events page on our website. Click here.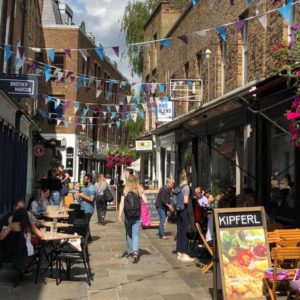 We hope you have enjoyed our latest Newsletter. Please feel free to tell your friends and encourage them to sign-up online here.
Of course, if you would prefer not to receive any more updates from us, we'll not be offended. Let us know and we will take you off our mailing list.
Stay safe, wrap up warm and enjoy the rest of the Autumn.
Kevin Page Oriental Art