We often like to look into the history, legend and inspiration behind the fascinating items in our collection of Japanese Meiji-era Fine Art and Antiques and on this occasion, we are shining the light on the Tanuki.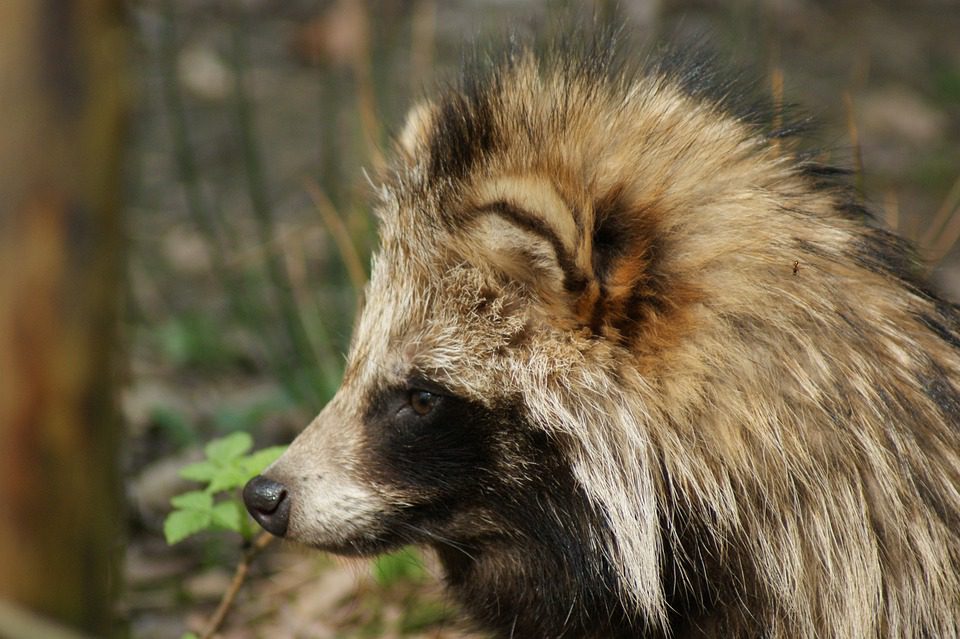 Also known as the Badger Dog, or Racoon Dog, the Tanuki is a species of canid native and unique to Japan. They are similar in appearance to the American Racoon and can live to around 8 years in age.
In Japanese legend, the Tanuki is depicted as a relatively shy yet charismatic creature with a bark that resembles human laughter. Many myths have built up over the years mostly involving their love of mischief and their magical shape-shifting abilities. They are said to be able to take human form as well as having the ability to transform into many different objects including trees, rocks, giant monsters and household items.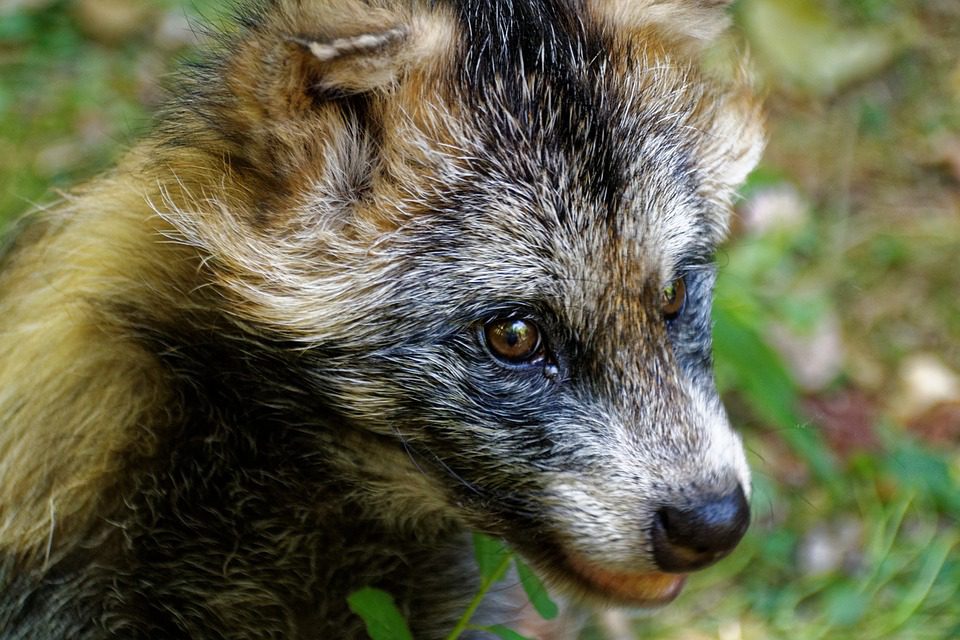 In fact, a favourite trick of the Tanuki is to transform into an Iron tea kettle, (Tetsubin). They are thought to wait for an unsuspecting person to try to use the kettle to make a drink and at that point, they would transform back into a Racoon dog, giving the poor (and thirsty) individual a terrible fright.
Tanuki are sometimes depicted in Japanese art and this Bronze dating from the late 19th Century is a wonderful example of the Tanuki as a Tetsubin.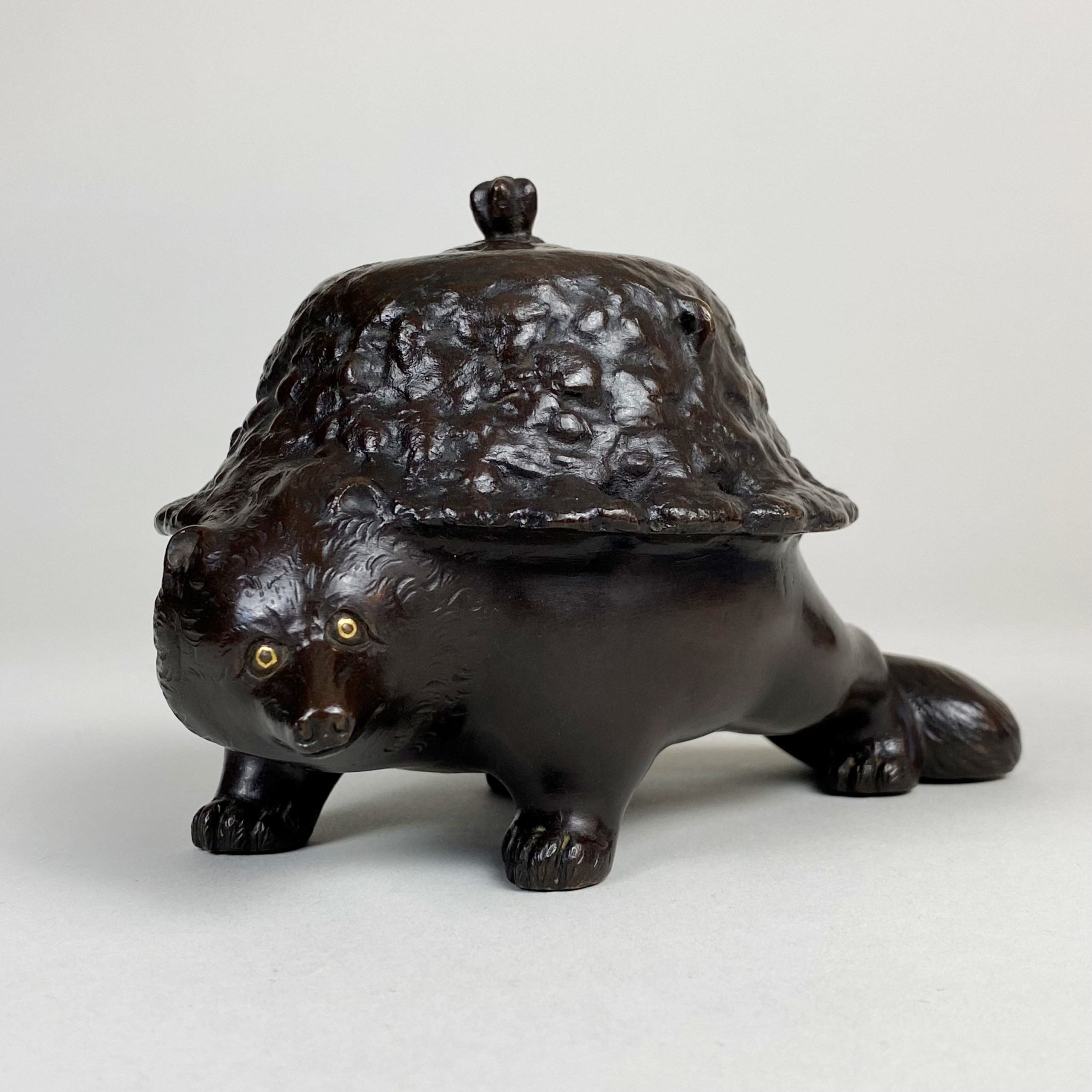 Not just magical practical jokers, the Tanuki are also thought to be a lucky creature and they are often portrayed as having eight traits that bring good fortune.
These include a bamboo hat to protect against trouble, a big belly to represent braveness, a friendly smile, a large tail to symbolise strength and balance, a bottle of sake to show virtue, large eyes to represent wisdom, a promissory note to display trust and finally… erm.. a comically pair of over-sized testicles that reflect financial reward.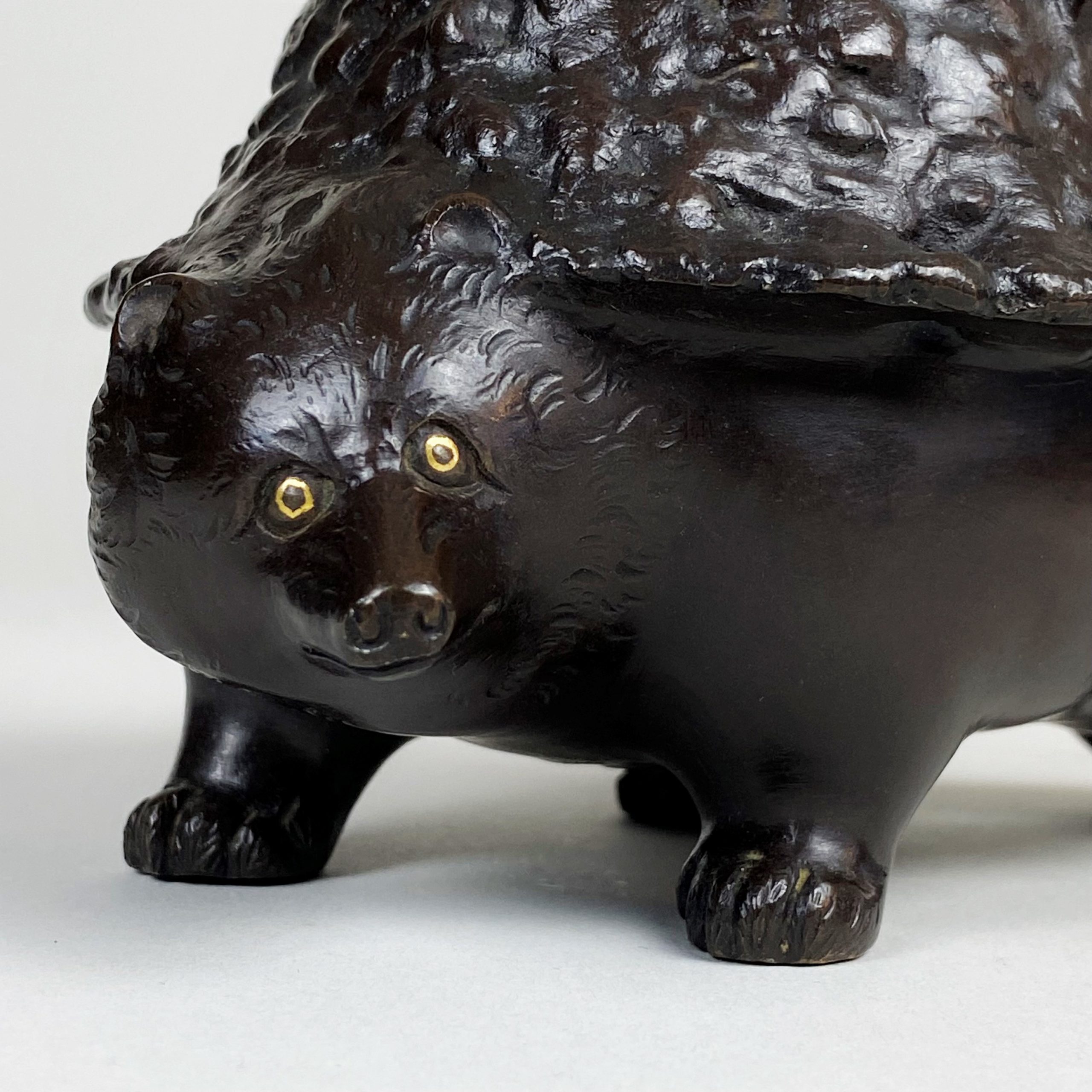 In fact, the Tanuki are probably best known for their super-sized private parts. There is an incredibly amusing set of prints by Utagawa Kuniyoshi (1797 – 1861) depicting Tanuki using this particular part of their anatomy in a number of extraordinary and creative ways. We think it is definitely worth a Google, but maybe not from a work computer.
You can see more information about this lovely Bronze Tanuki by clicking here and you can read more of our stories behind the art by visiting our News and Blog page.